Today is just another random post of things I couldn't fit in with other posts. I do love most of these polishes though. :)
First up is two polishes from Revlon's Matte Suede line. I'm in love with suede polishes so when I saw these at Meijer's I grabbed them up.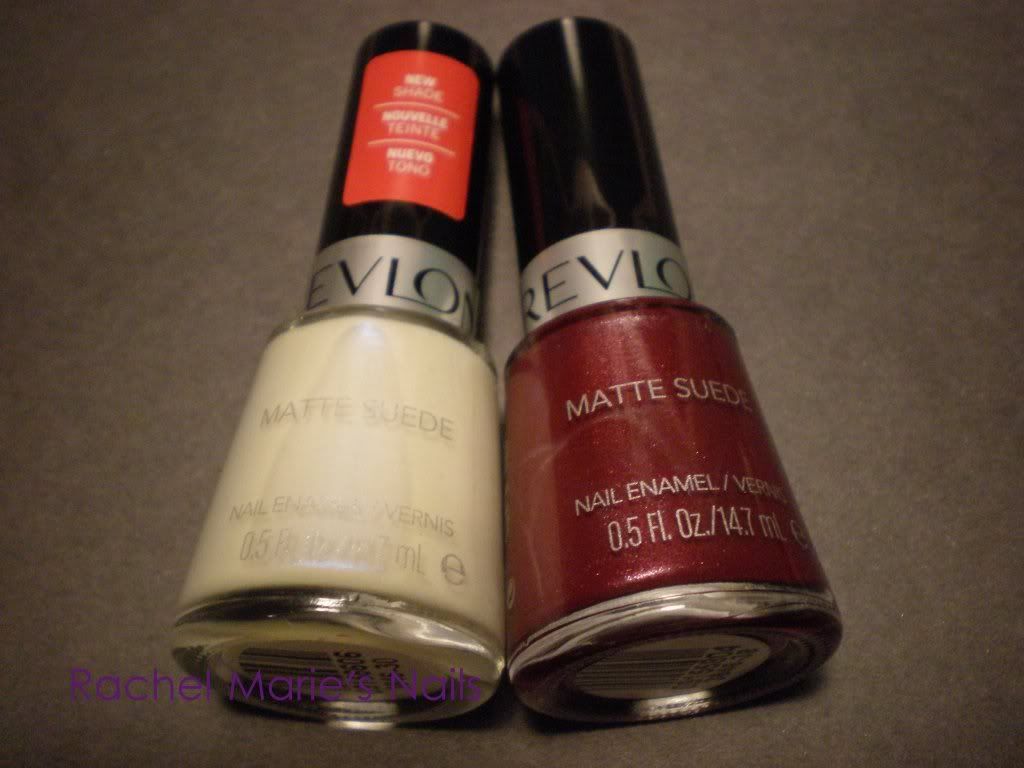 Revlon Powder Puff and Ruby Ribbon.
This is 4 coats of Powder Puff.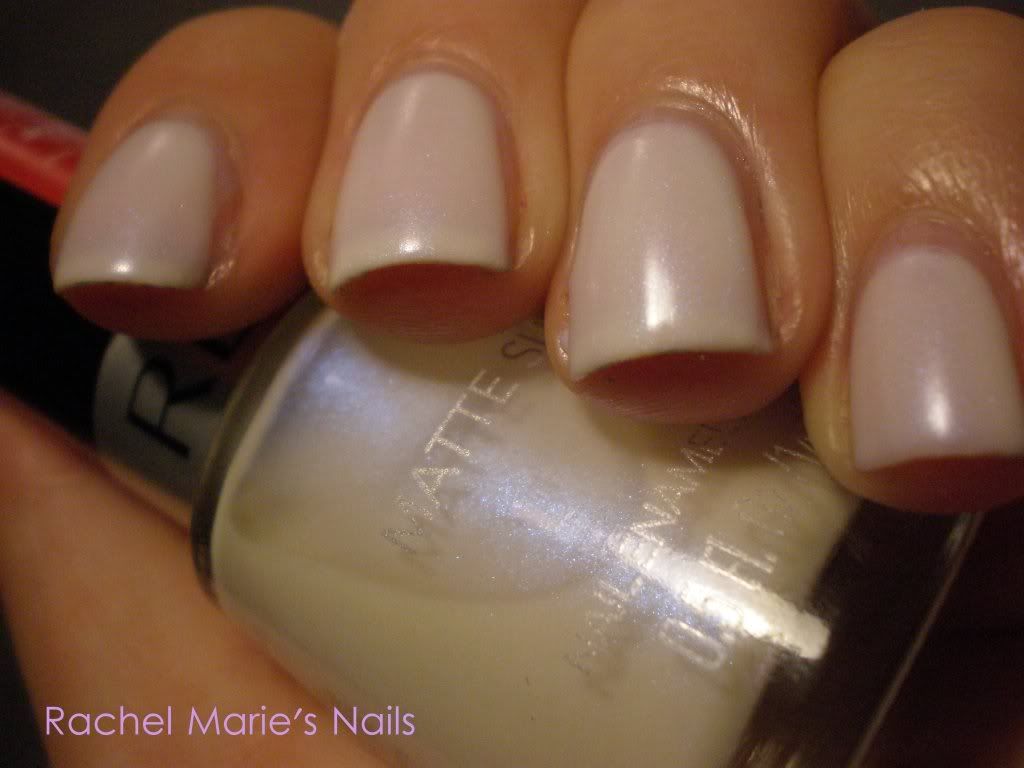 It was a bit sheer and the formula was thick, but in the end I love the results. Powder Puff is a white suede polish with blue shimmer. You can see a bit of the blue shimmer in the bottle and reflecting off the nails. The over all look is really cool.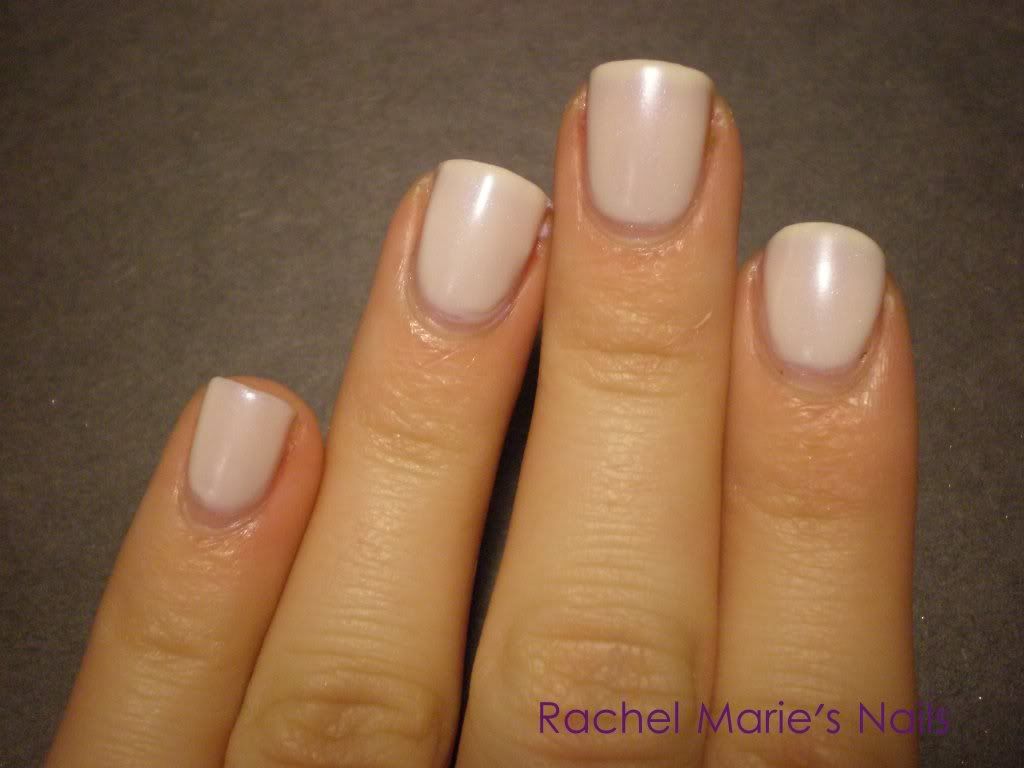 I've heard that some people have had a bit of trouble with this polish. I think maybe using an "underwear" with this polish would help. An underwear is a nude, opaque polish that you can wear under polishes to make them appear more opaque without using a million coats.
You can see a hint of blue shimmer here. It's really lovely.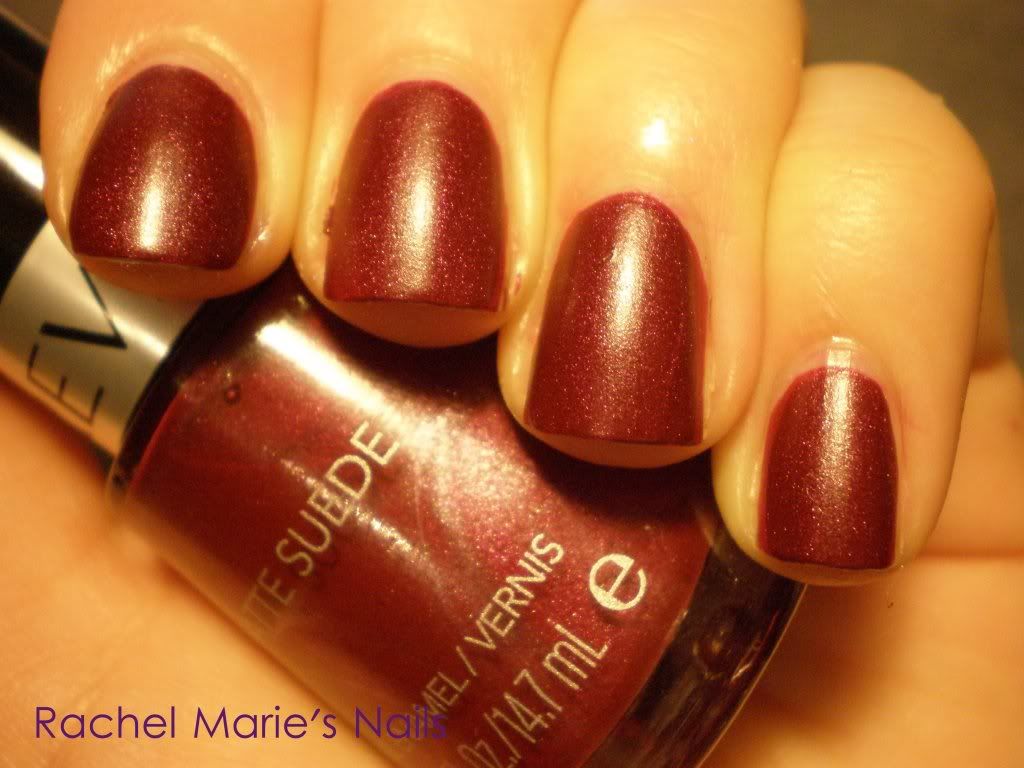 This is 2 coats of Ruby Ribbon.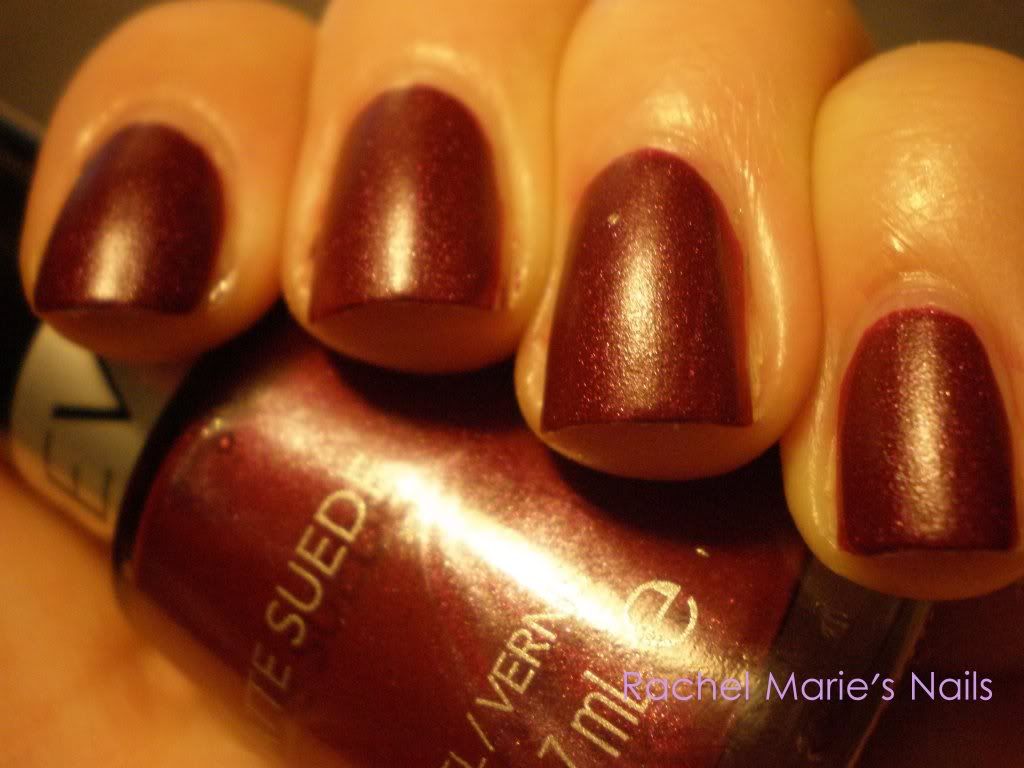 Ruby Ribbon is a fun color. It's a brownish red with shimmer that dries suede.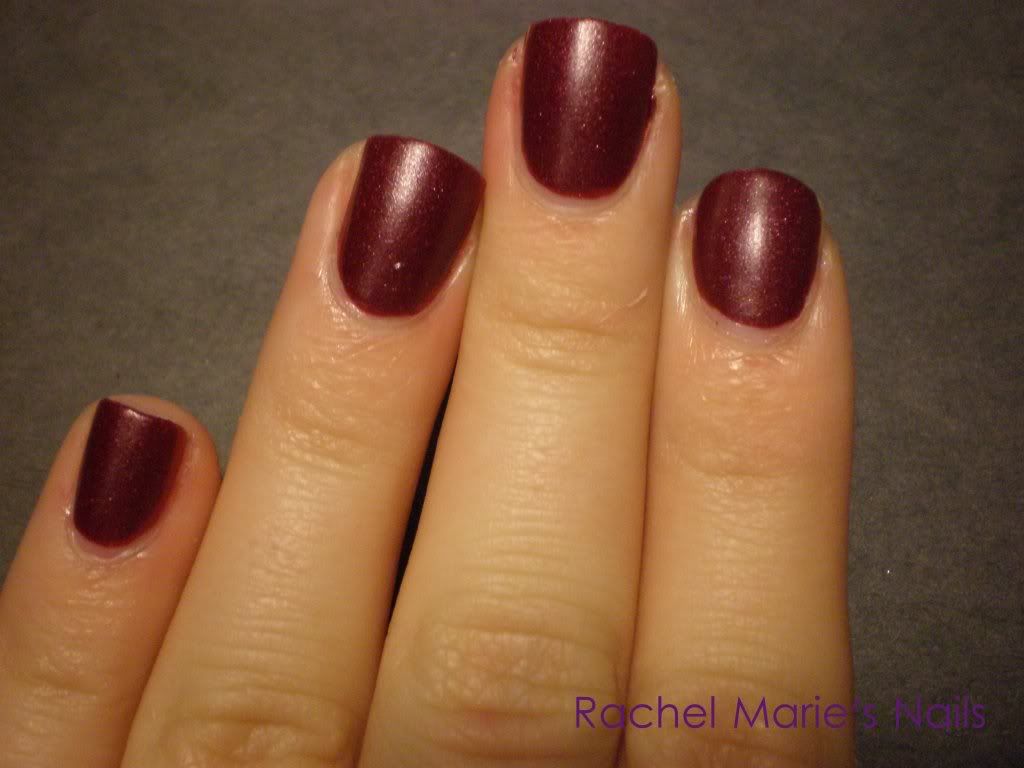 This polish really does remind me of suede. The color is a ruddy brown that would make a perfect suede boot. :P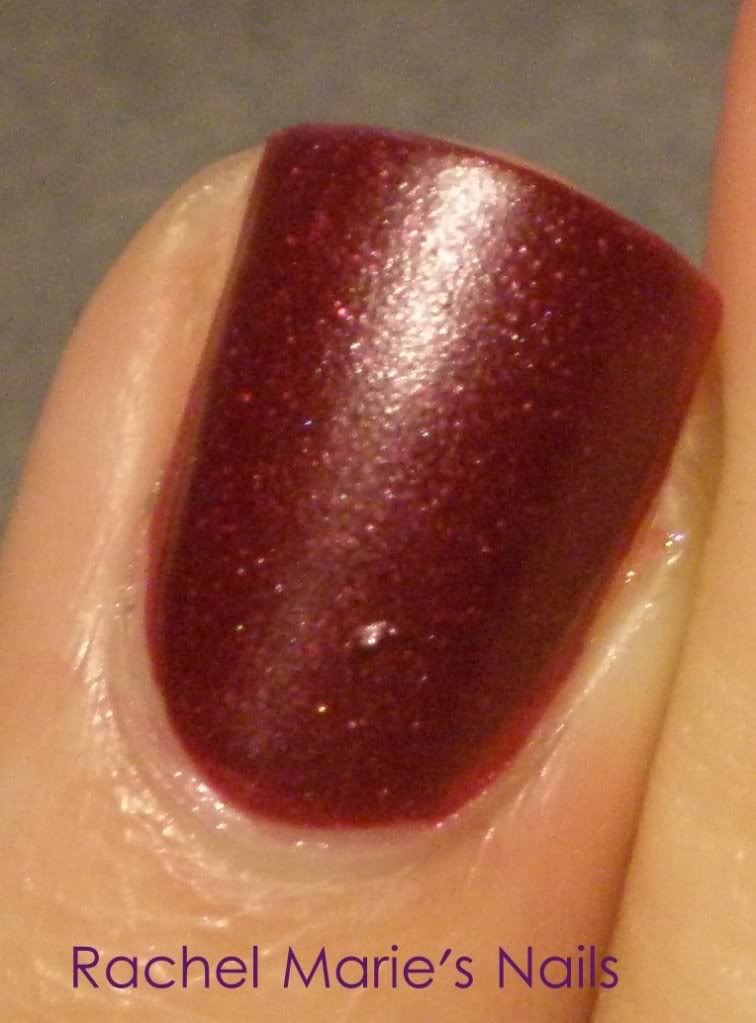 I think a weirdly large shimmer fleck got on my nail somehow. Ignore that and enjoy the color :).
I also want to show you the only Pa polish I own. Pa is a Japanese brand of polish. The polishes come in tiny little bottles and run a little bit pricey. I had been going to a Japanese bookstore for years and I just started looking at their nail polish selection. I think they only carry the Pa brand but they carry quite a lot of it. They also carry a lot of the nail art accessories. I haven't bought any of the nail stickers because the prices are a bit much.
This is 3 coats of Pa A97.
Pa A97 is a purple jelly polish. I had a weird problem with the application. On the first and second coat the polish was beading around the edges. It was reacting like water on skin after a shower. It was the strangest thing. I was using Poshe base coat at the time I believe it wasn't completely dry so I think that was the problem.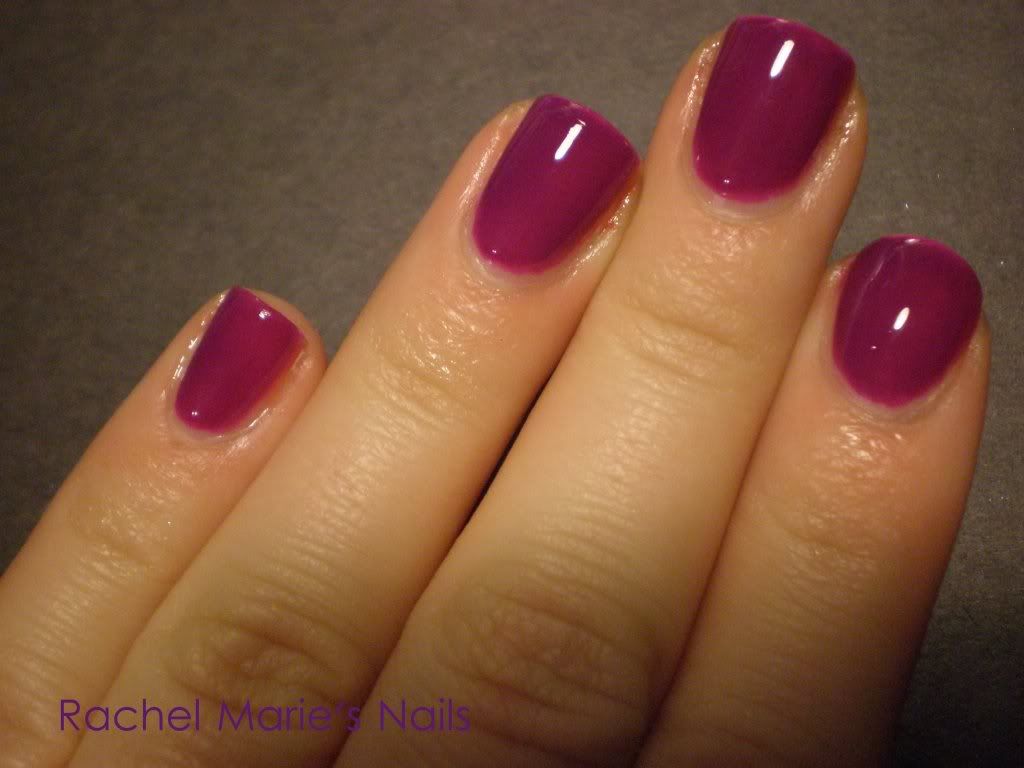 The polish itself is gorgeous. If you're wondering about the bottle size, the bottle doesn't have a ml measurement written on the bottle but it seems a little bit smaller than my Inglot 204 which is about .27ml.
And to finish up this post, here is a polish I just can't make look good on me.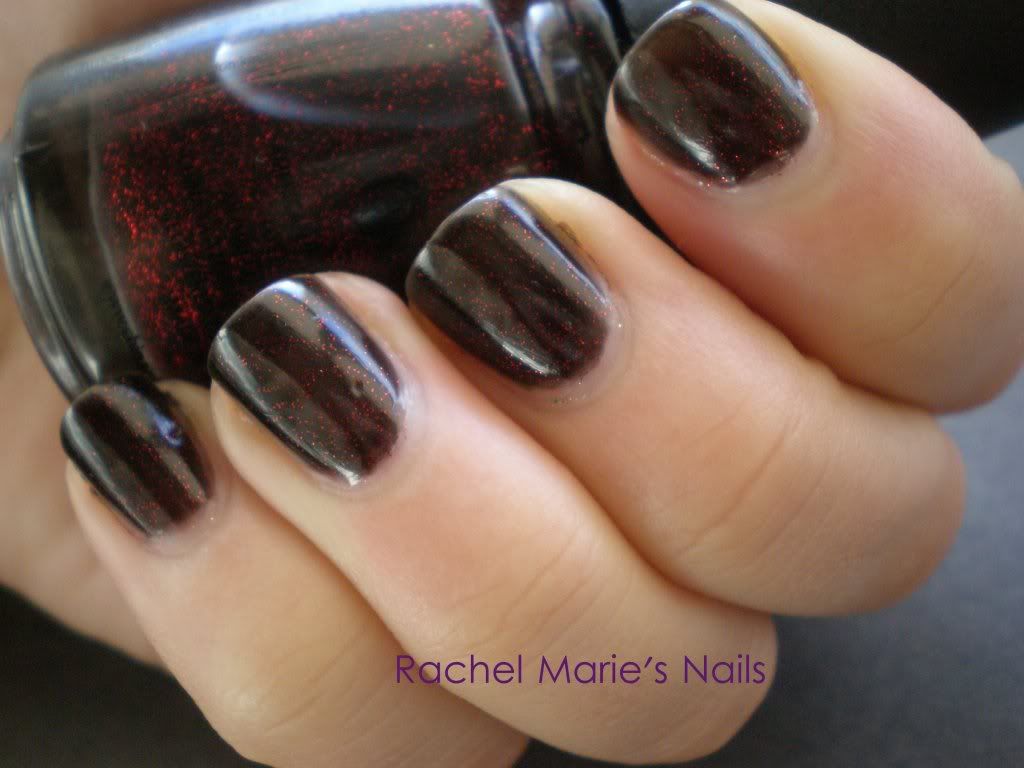 This is 3 coats of China Glaze Lubu Heels with top coat.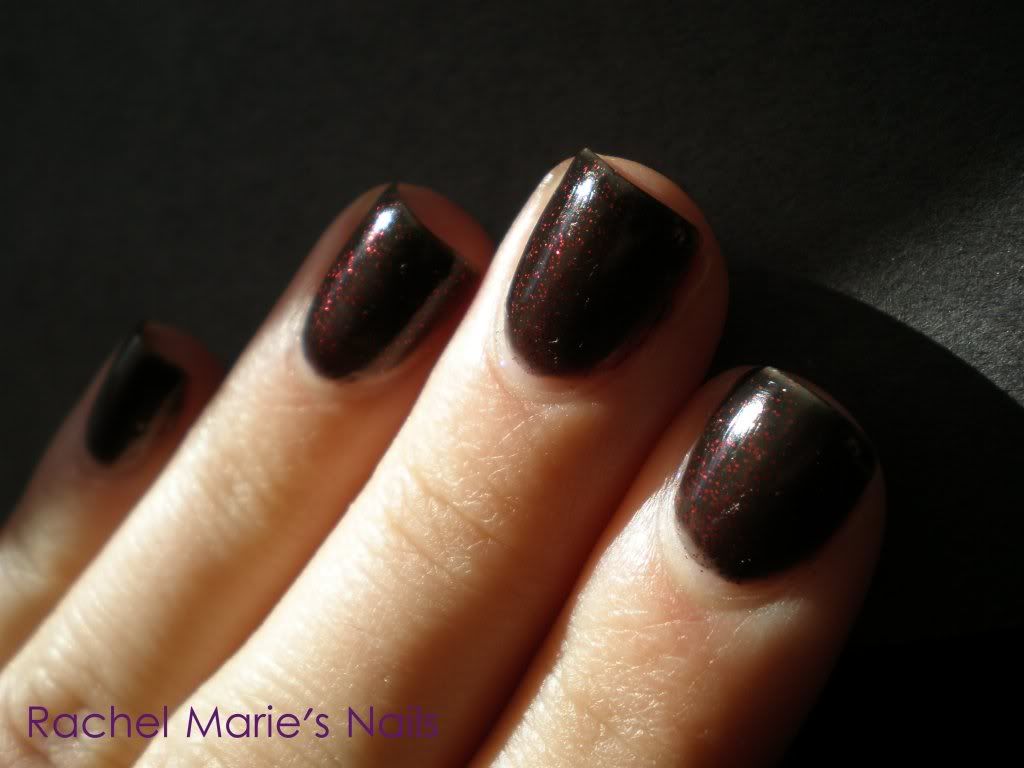 Lubu Heels is a polish with a black jelly base and red sparkles throughout it. I thought I would love it but it just looks terrible on me!
I hope everyone is enjoying their Thursday!