This is a based on a manicure I saw on a Nail Tech website. (
here
) I want to get all other colors they use and try it again. I like the way mine turned out for a first try.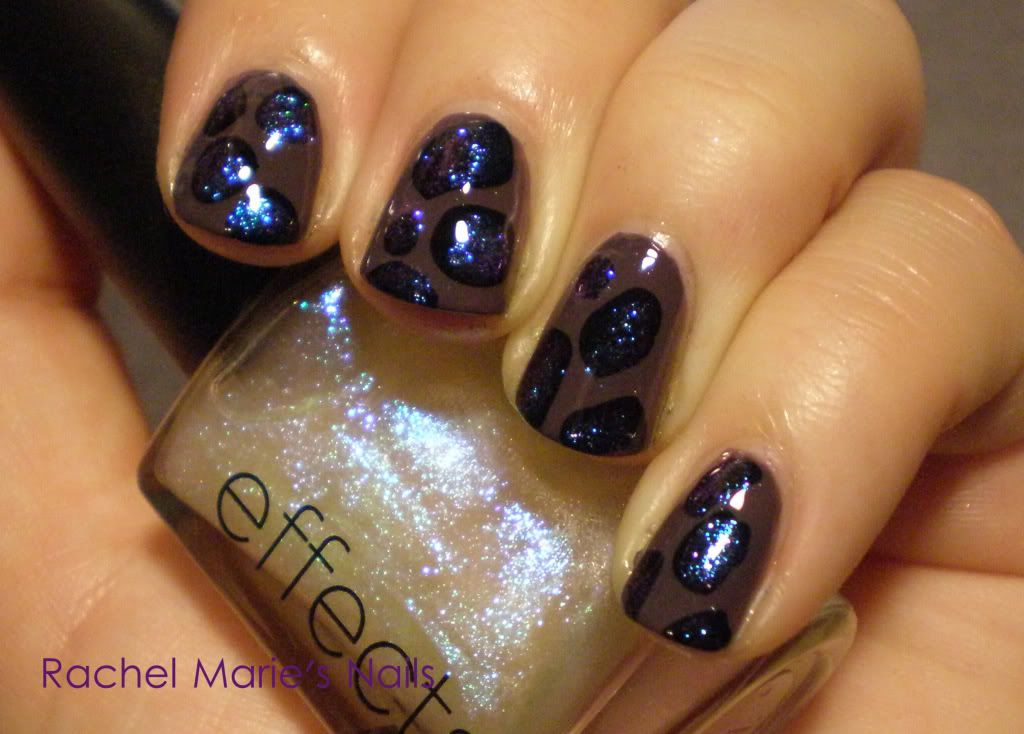 Pretty fun, huh?
I got a lot of compliments on this. :)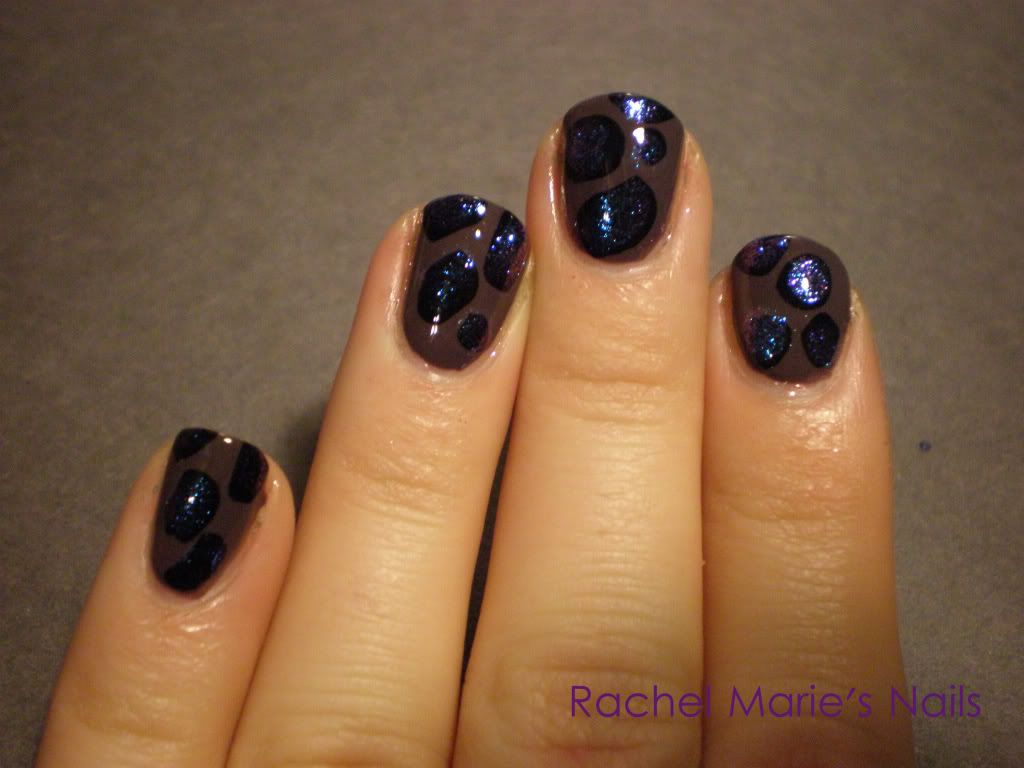 I used Essie Smokin' Hot as the base, and Wet N Wild Black Creme with CND Sapphire Sparkle for the dots.