I had so much fun today! I went out with the awesome
Katrina
again today :). (You can read about our first adventure
here
.) Went went allllll around town and got a ton of polishes and finagled discounts :). I had a ton of fun and we even got to eat some sushi. :D
I swore I was going to take more pictures this time- but fell up short again. So here's a picture of us from our last trip: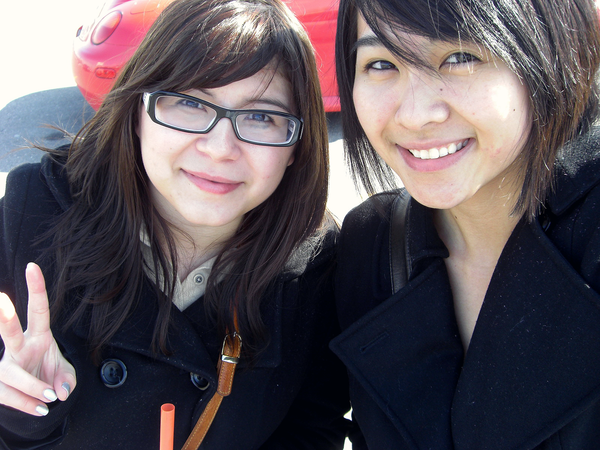 Me and Katrina and my bug in the background.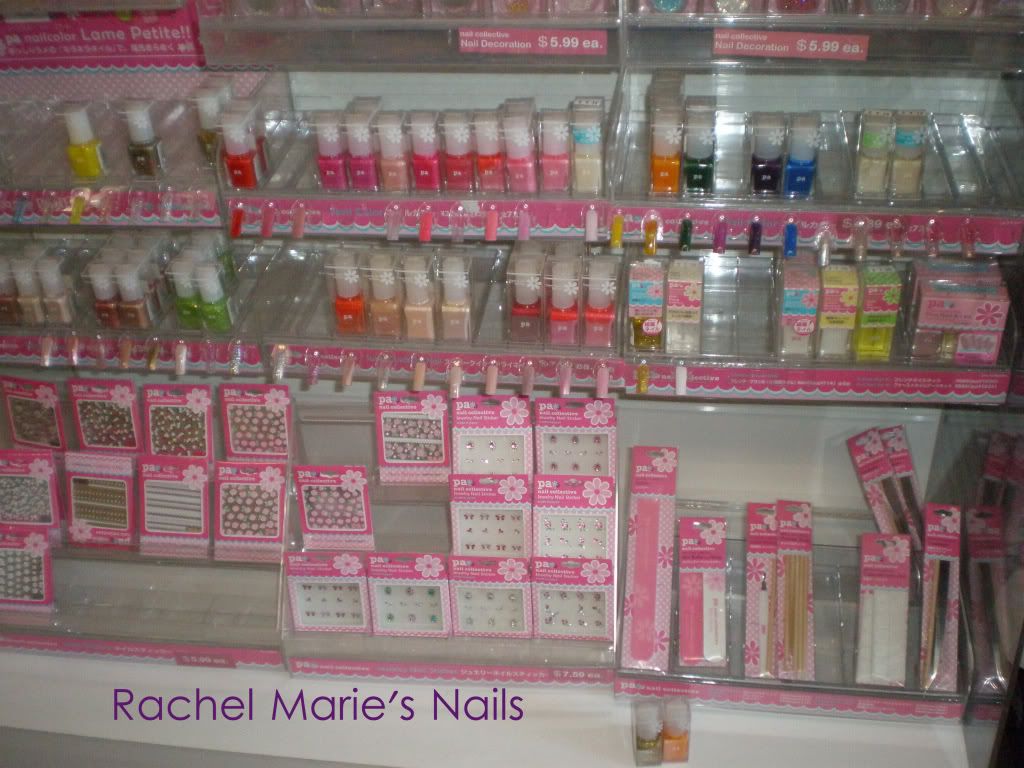 We started out at a Japanese bookstore that sells Pa polishes. Lately, the supply has been dwindling. :( They also carry Dear Laura polishes but they're a bit more pricey.
I ended up with:
Studio M Blue Funk, Orly Viridian Vinyl, Air Changing Colors Wild Rose to Silver Gold, Pa A24, A127, A84, and A19.
CND Pink Chrome, Aqua Jet, OPI Absolutely Alice, China Glaze Wagon Wheel, Side Saddle, OPI Extra-va-vaganza! and Quick & Slick Topcoat.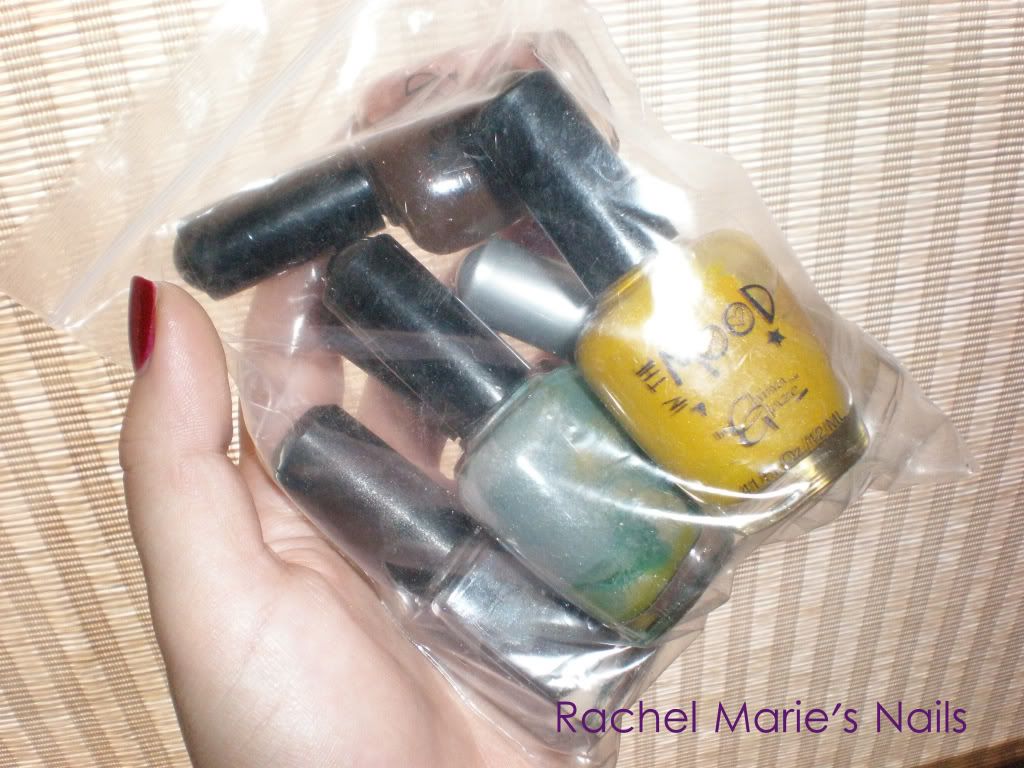 I also found this in a grab bag for 3 dollars.
Unlabeled China Glaze, Green to Gold, Blue to Green, Mood a tude Brown to Gold, Dare to Wear Brown to Ashy Green, and Chocolate Mocha to Ice Latte.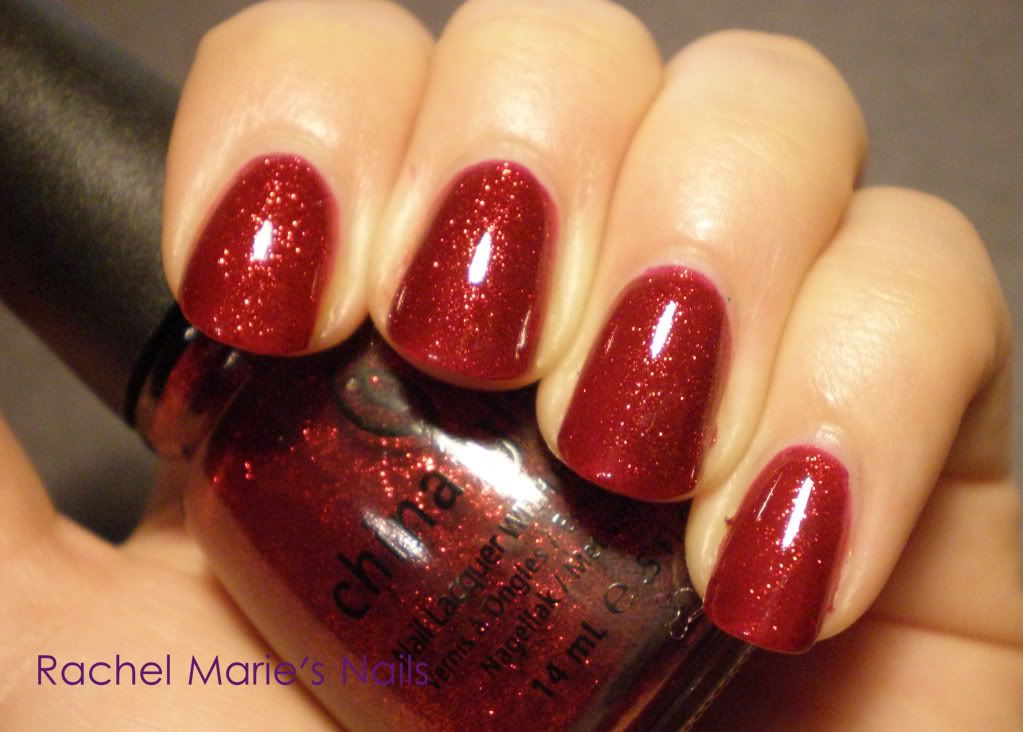 I was wearing 2 coats of China Glaze Ruby Pumps.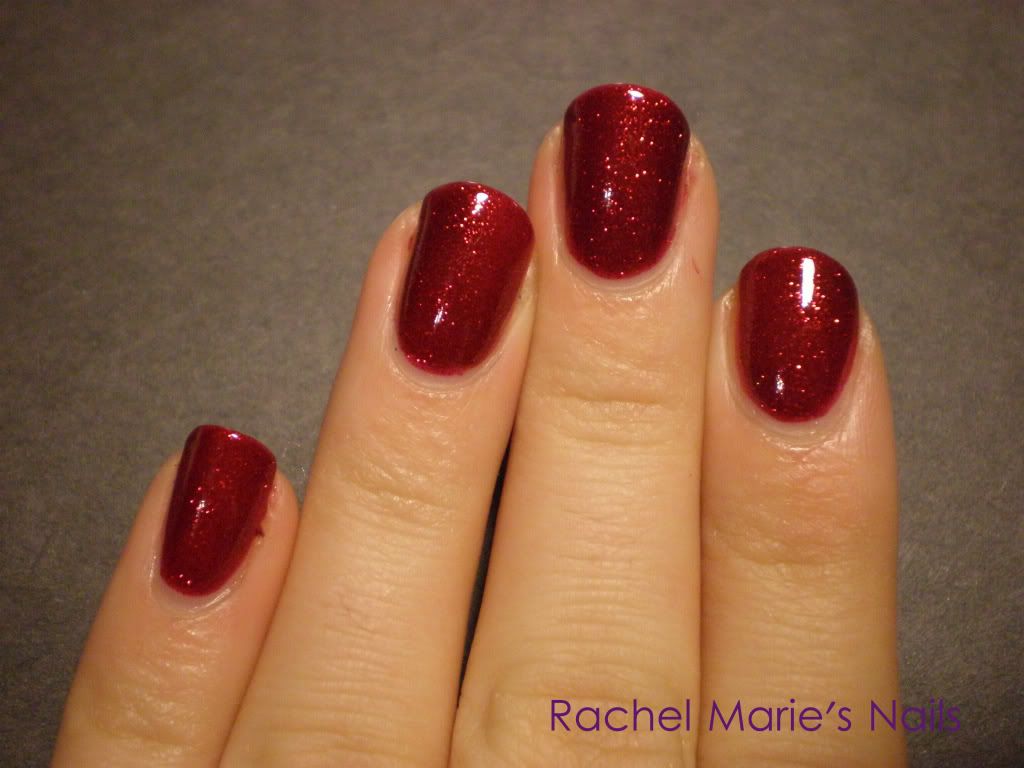 The glitter looks out of control here.
And a shot it in the sun. :)