Today is just a quick post.
These are Accessorize polishes I got in my swap with
Sara
.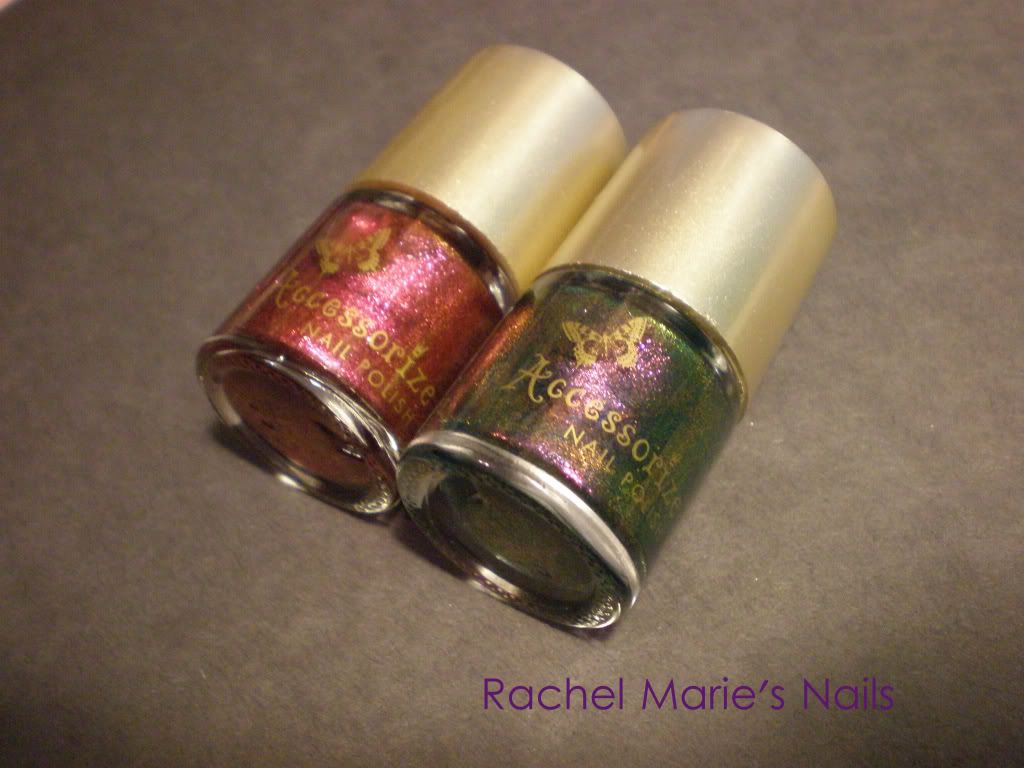 Pink Spice and Aztec.
This is 3 coats of Pink Spice.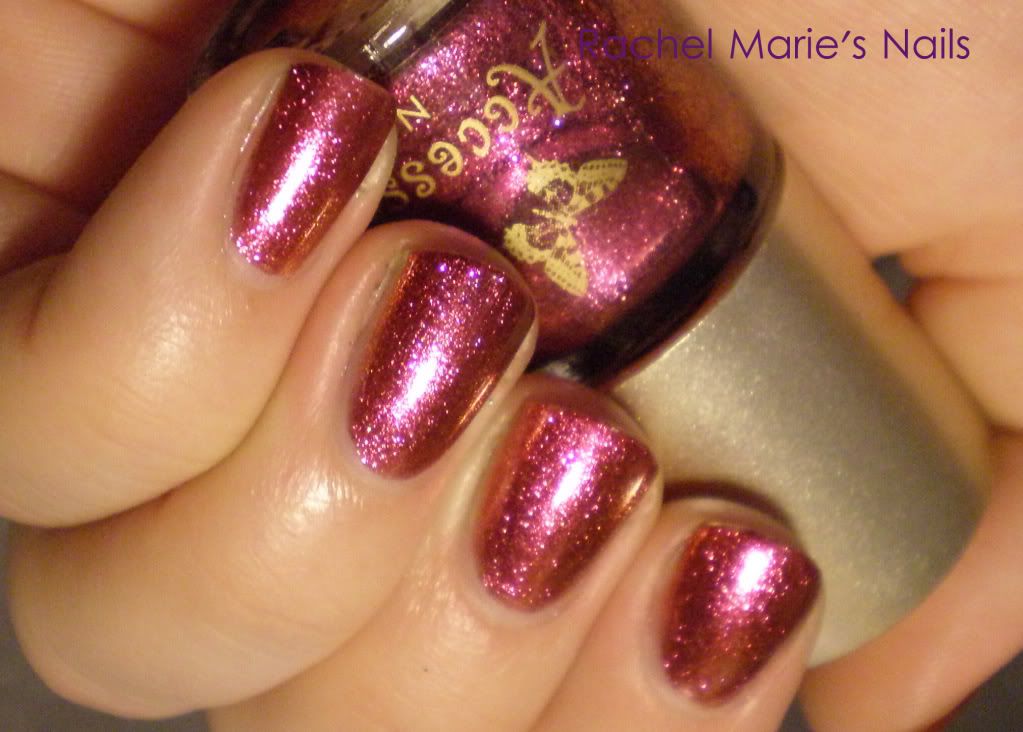 Pink Spice is a pink duochrome that shines gold and red.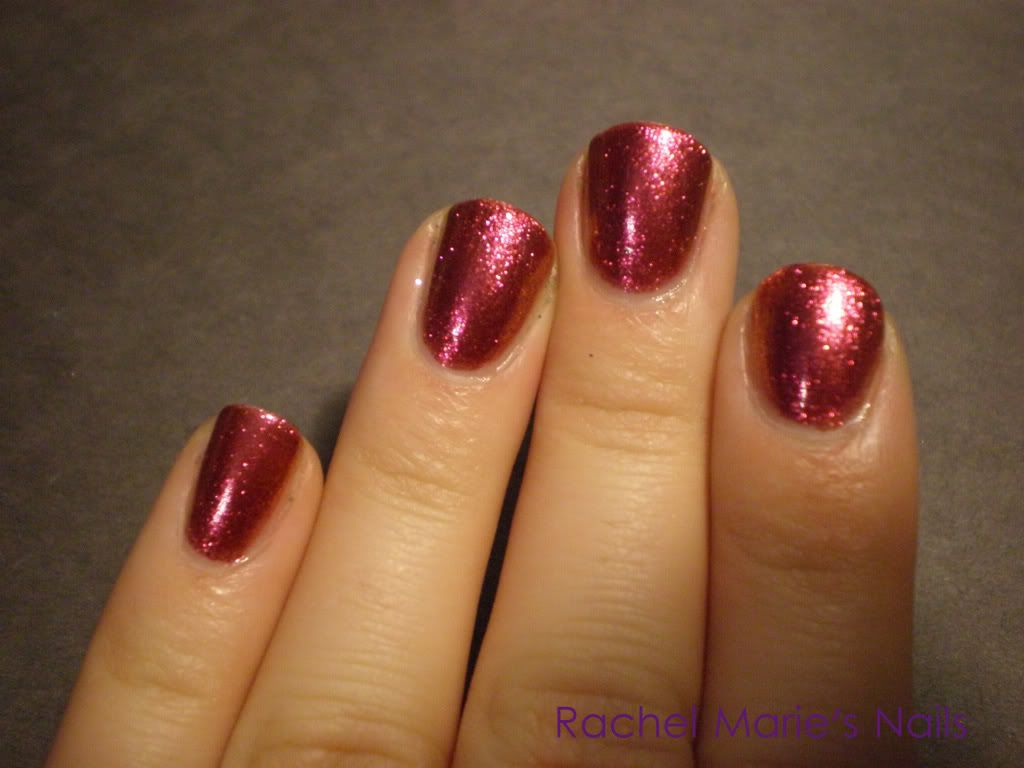 I really liked this polish a lot. It reminds me of MAC Bad Fairy.
It has that weird particle texture that the Orly Cosmic Collection had.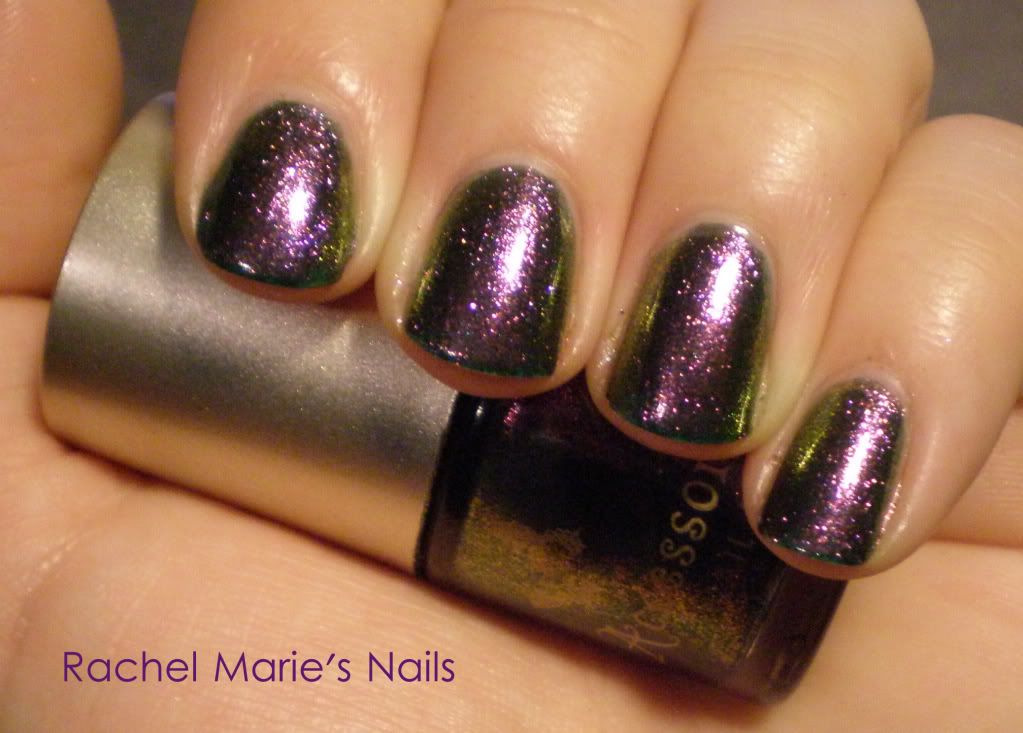 This is 3 coats of Aztec.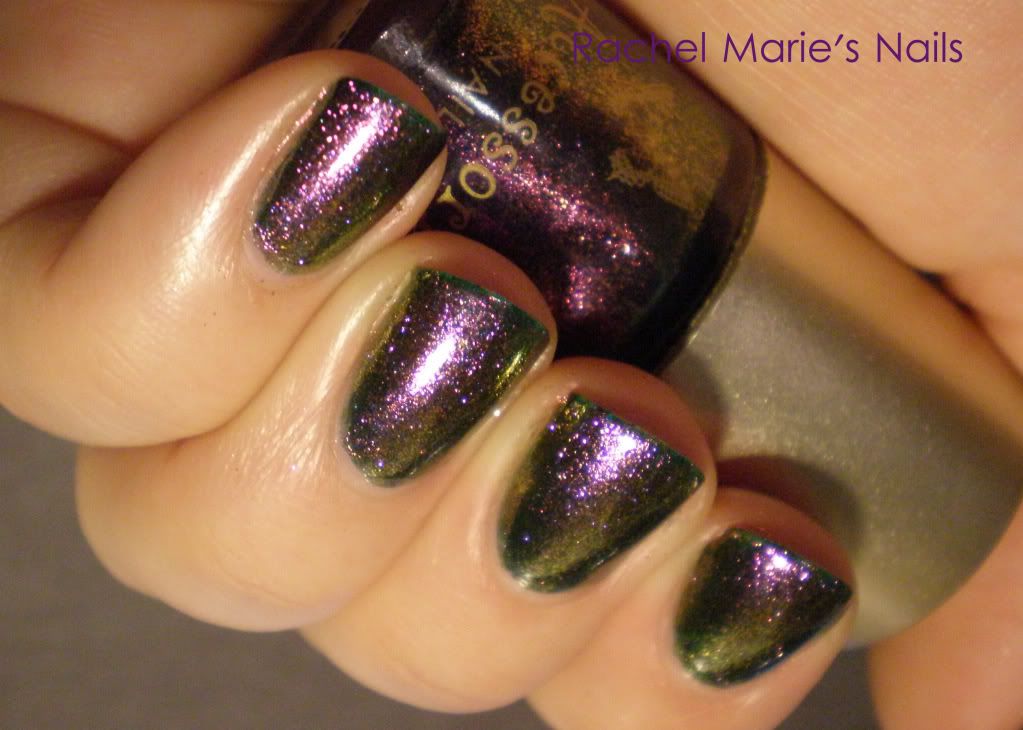 Aztec is a green duochrome polish that shines purple and gold.
I do love this polish but I can't get the texture JUST right.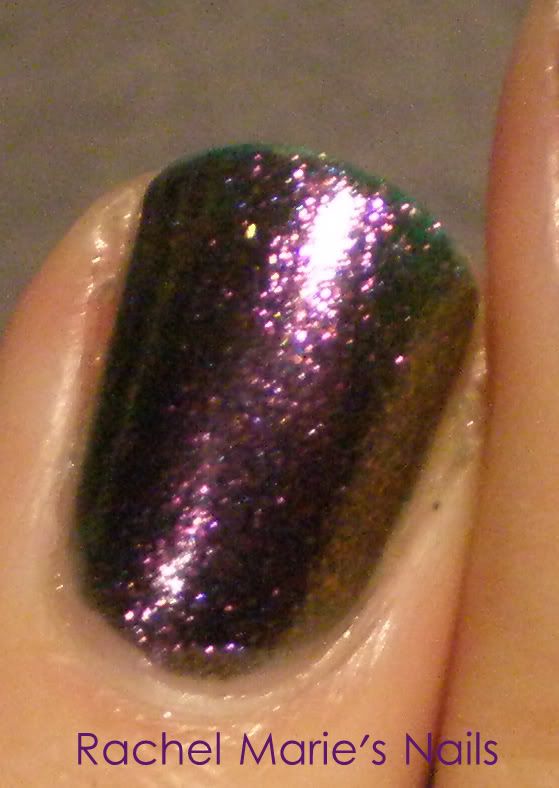 See how there is more green at the tip? The texture of this polish always got thinner at the tips.
What do you guys think of these polishes?