I've been wanting to try Barry M polishes for a while and I finally got some in my swap with
Sara
.
Vivid Purple, Dusky Mauve, and Nail Effects.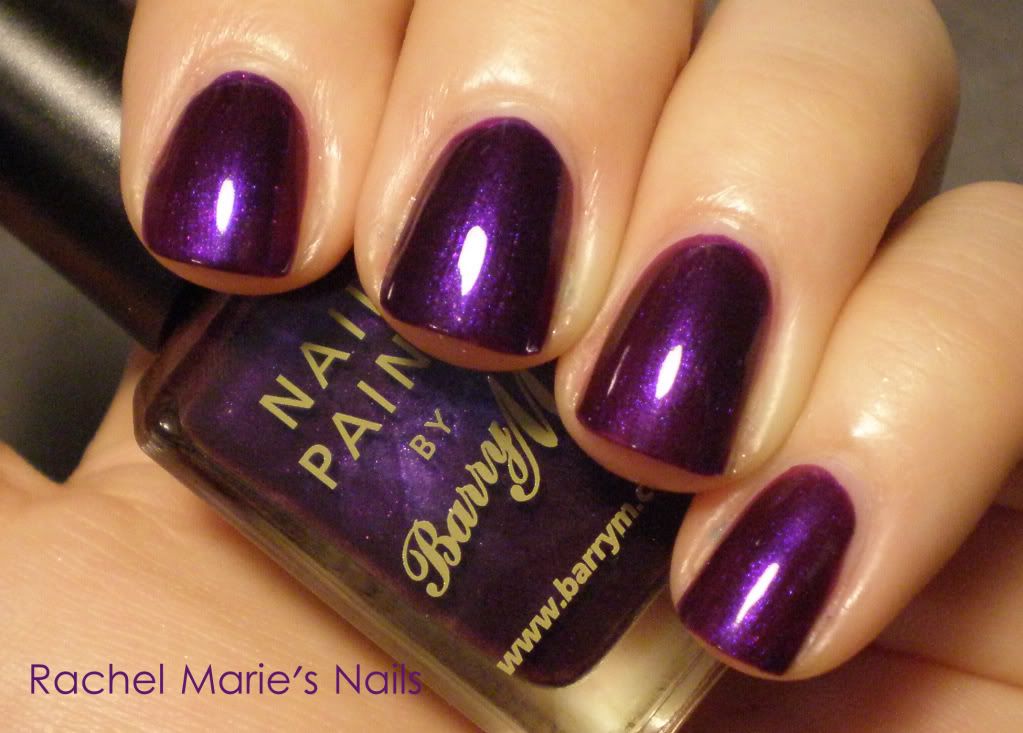 This is 2 coats of Vivid Purple.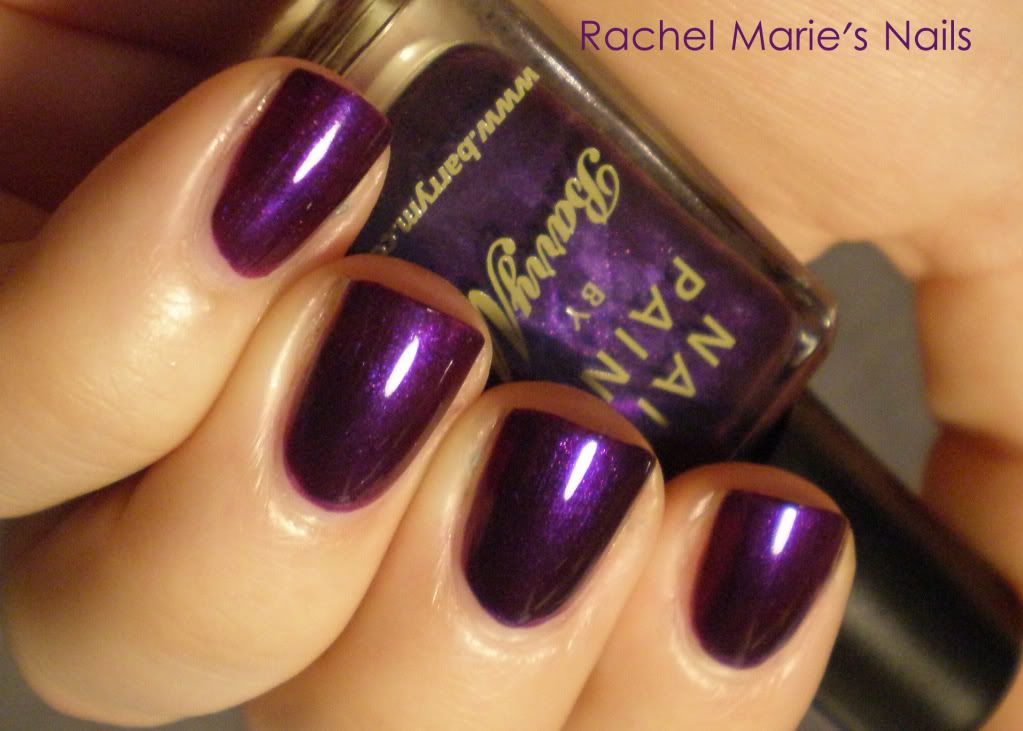 Vivid Purple is a deep, blackened purple with purple shimmer.
I love deep purple polishes so this instantly became a favorite.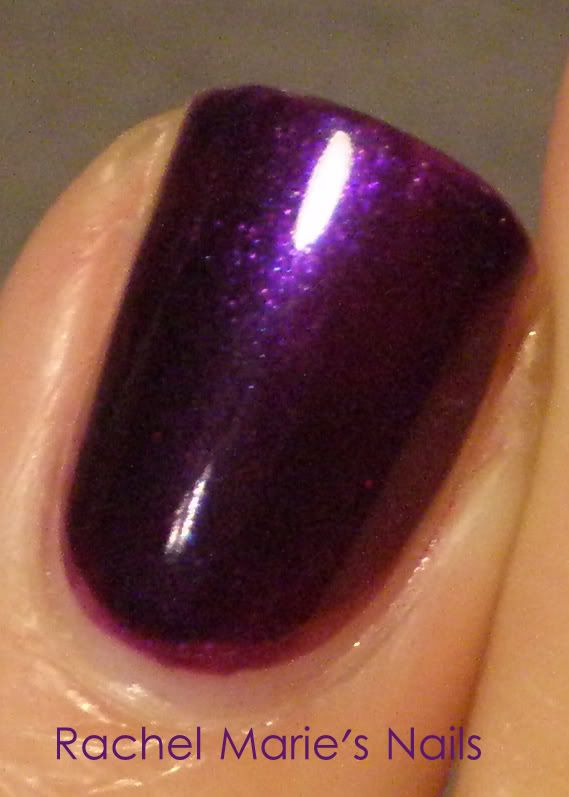 Yum.
This is 2 coats of Dusky Mauve.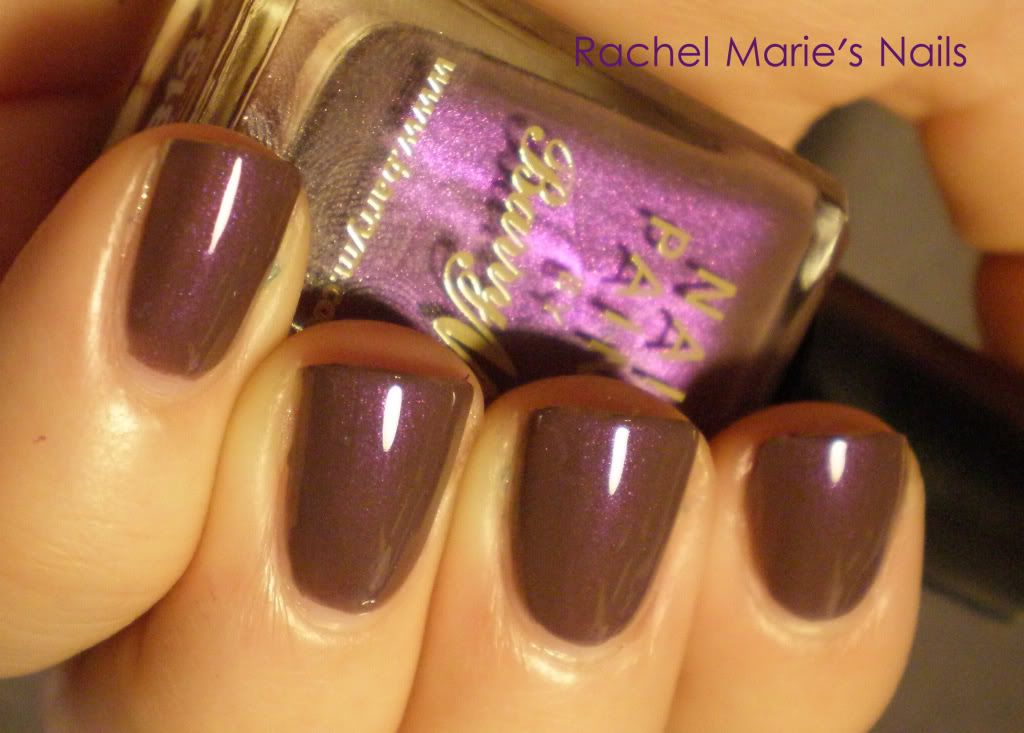 Dusky Mauve is a grey-brown based polish with purple shimmer. It's supposedly a dupe for Chanel Paradoxal.
The formulas on these polishes were very good!
I should compare this to my Revlon Perplex...
This is 1 coat of Nail Effects over Dusky Mauve.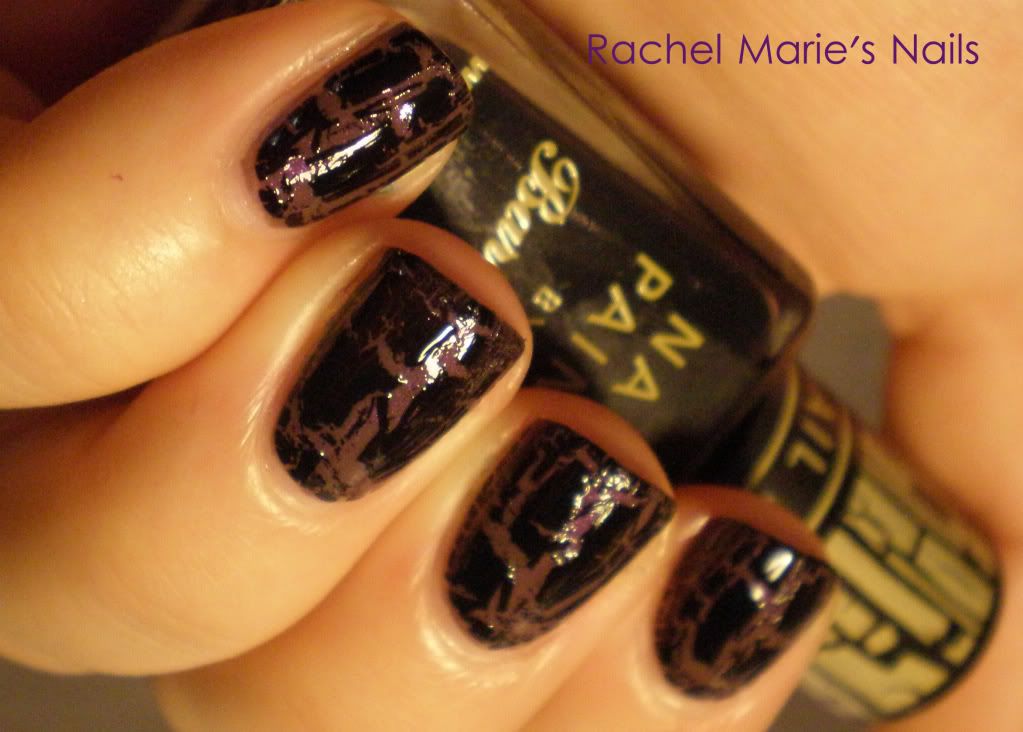 Nail Effects is a black crackle polish.
I've compared this polish to OPI Black Shatter and China Glaze Black Mesh and it seems like the Barry M polish has more of a "broken" effect.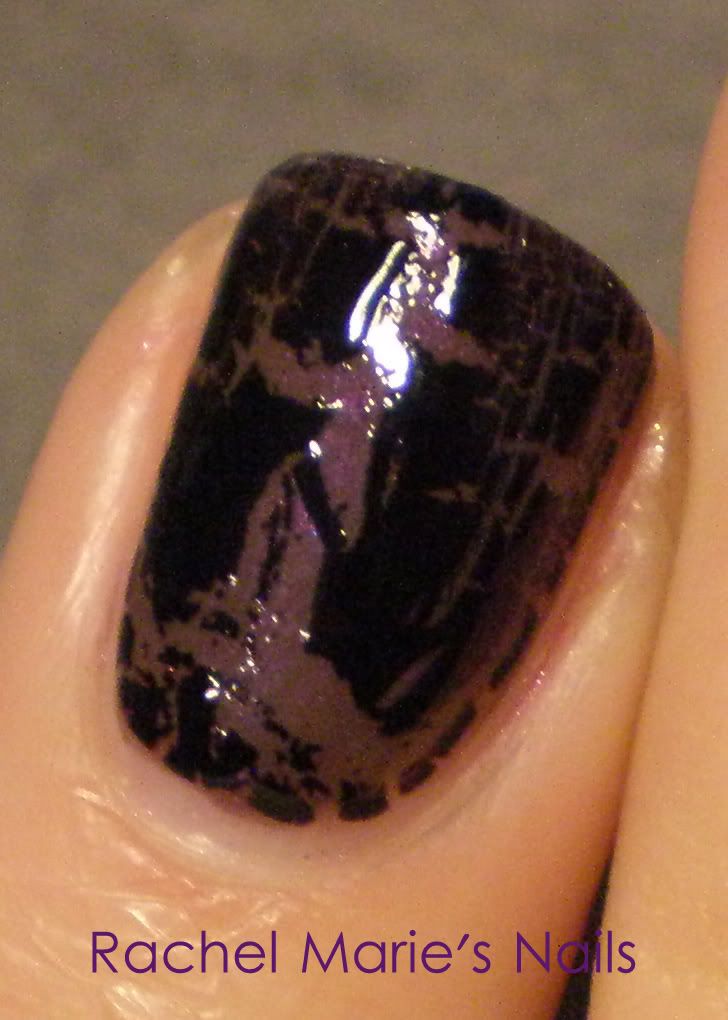 It looks like a dark broken egg.
I hope you enjoyed these swatches!
I am very impressed with Barry M Polishes and would love to try more.
Enjoy your Monday~