I'm so glad this week is finally over!
Today is a quick and easy post for you guys.
This is a polish I got in swap with
Swaafie
.
This is 3 coats of BR 09.
BR 09 is a dusty teal polish that dries with a neon/matte finish. I will say the brush on this polish is crazy wide and hard to control.
I did a full mani with this polish but I smudged my pinky finger and decided to jazz it up.
In the close up you can see I smudged the corner as well.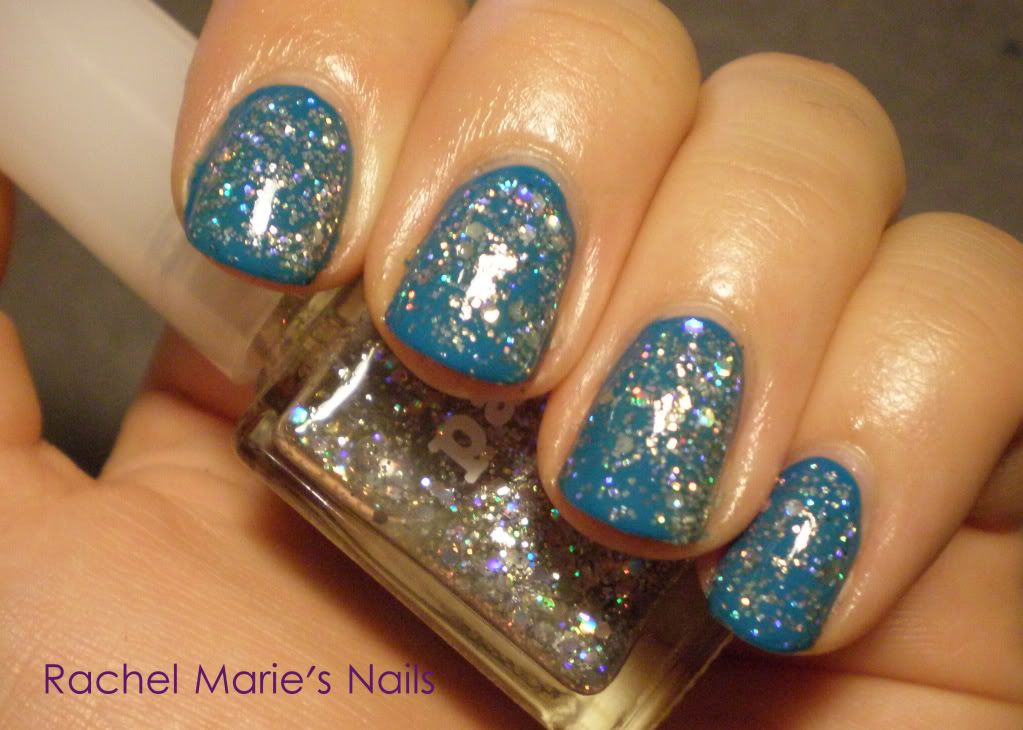 I ended up adding my favorite glitter- Pa Q9.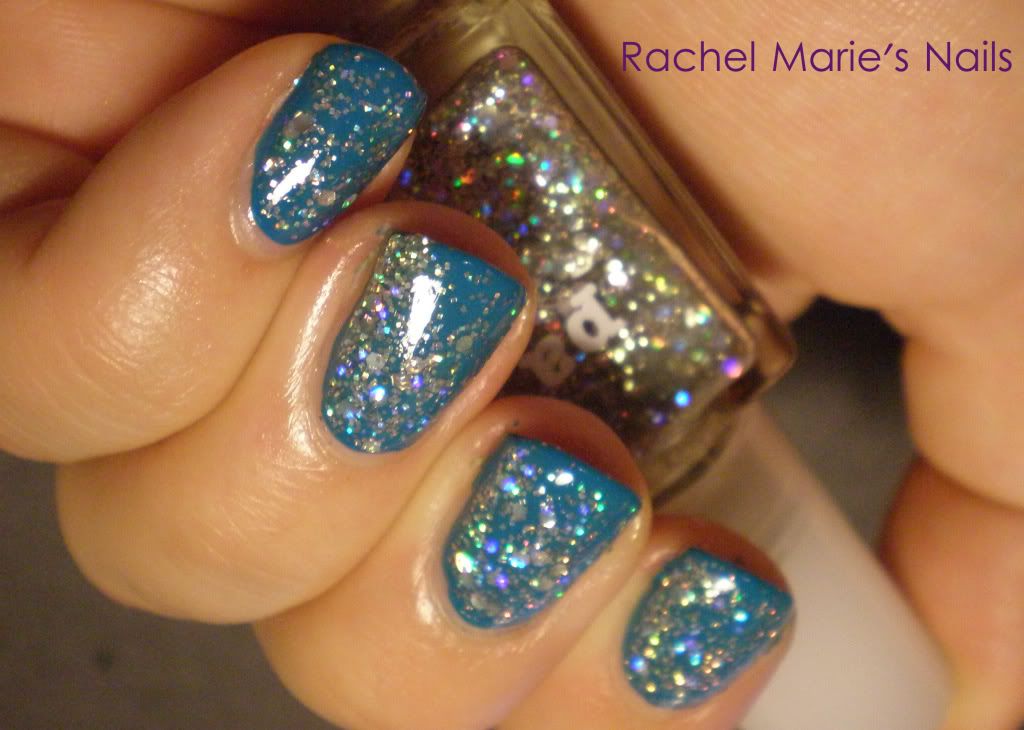 Q9 makes everything better.
This mani turned out super blingy.
What do you guys think of this combo?