This is definitely a polish I bought for the name. But I ended up loving it!
This is 3 coats of Color Club Mrs. Robinson.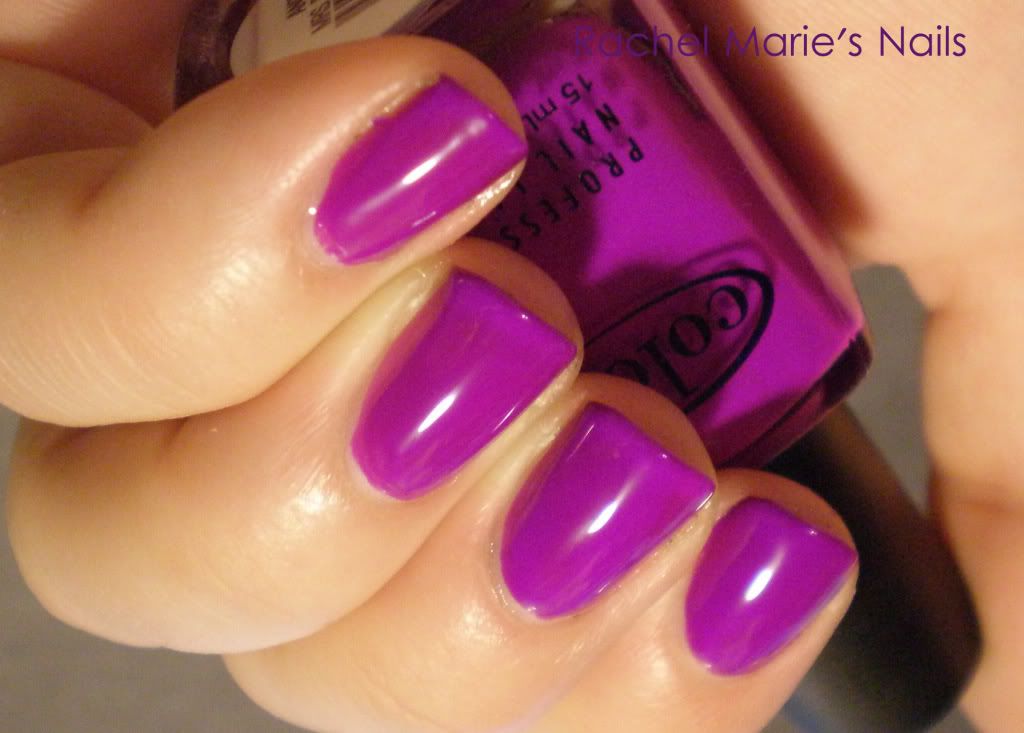 Mrs. Robinson is a bright purple polish that dried with a neon finish. And like most neons- it was hard to capture.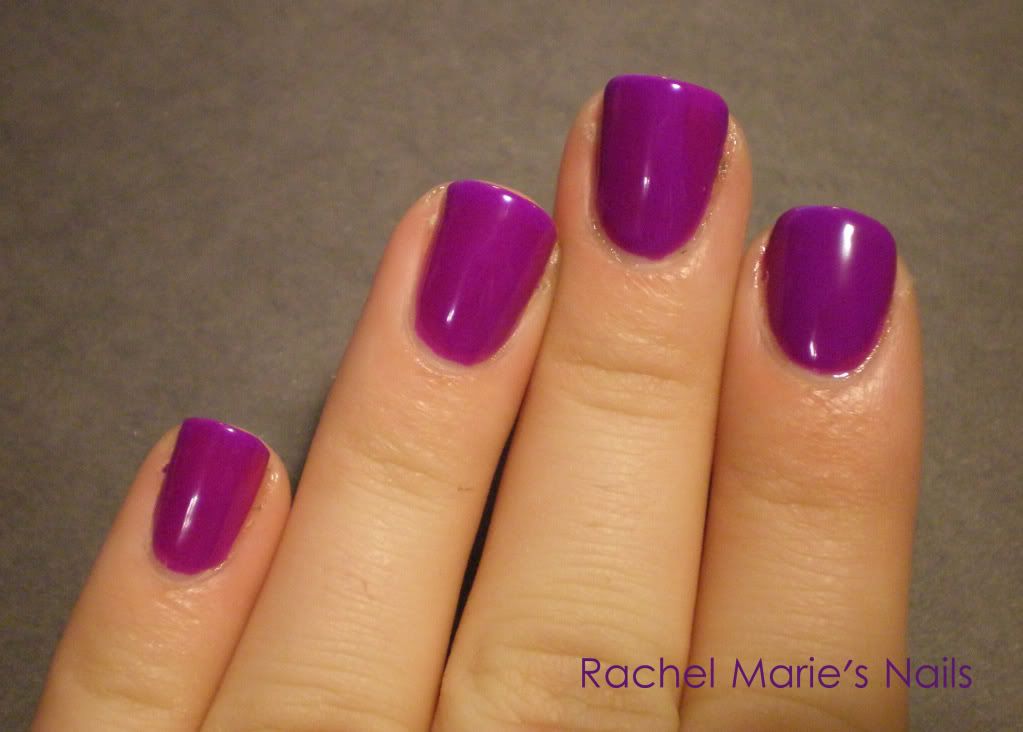 I was quick with this polish and wasn't really happy with this mani.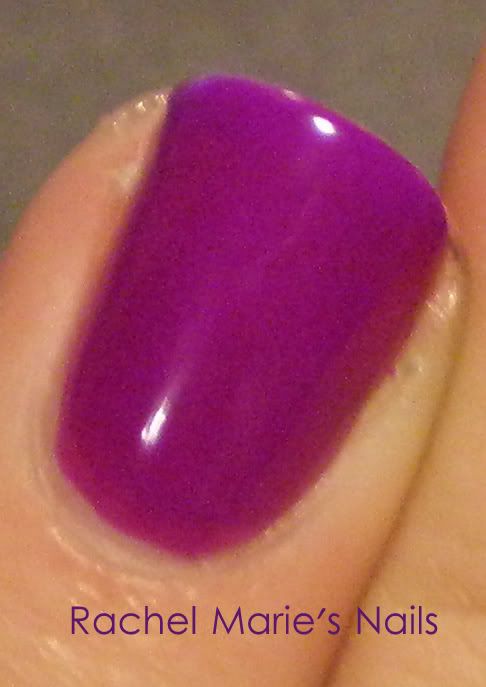 This is a very vibrant color in real life.
I ended up stamping with one of my new MASH plates (M64) and White Konad polish.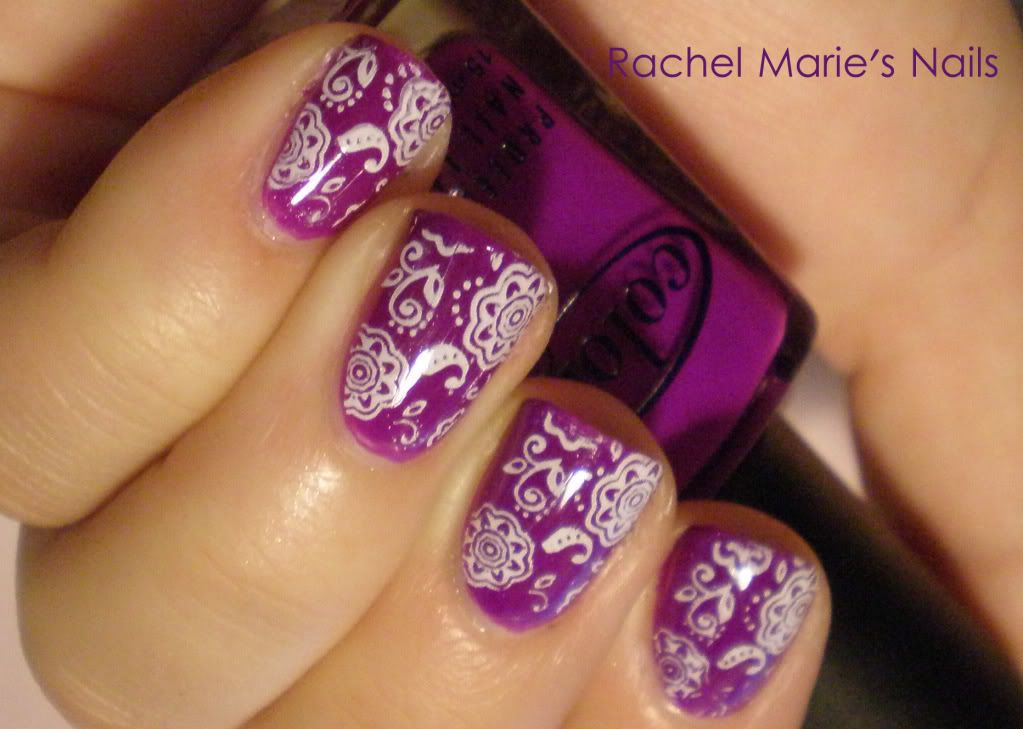 My nails ended up looking like a bright bandanna!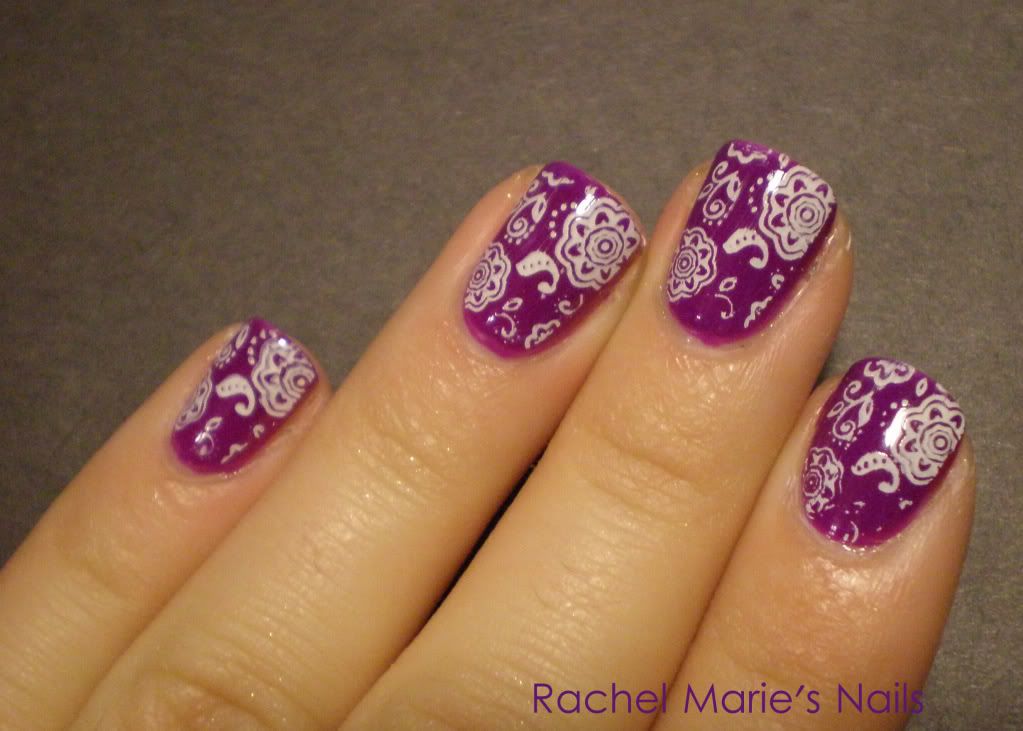 What do you think?
Here are my new plates! All of these for less than 20 bucks.