I finally bit the bullet and bought some Deborah Lippmann polishes. I've been trying to ignore my giant lemmings for DL polishes since they are pricey.. But I stopped my Nordstrom's the other night and my heart dropped. Seeing these polishes in person made my lemmings much more real.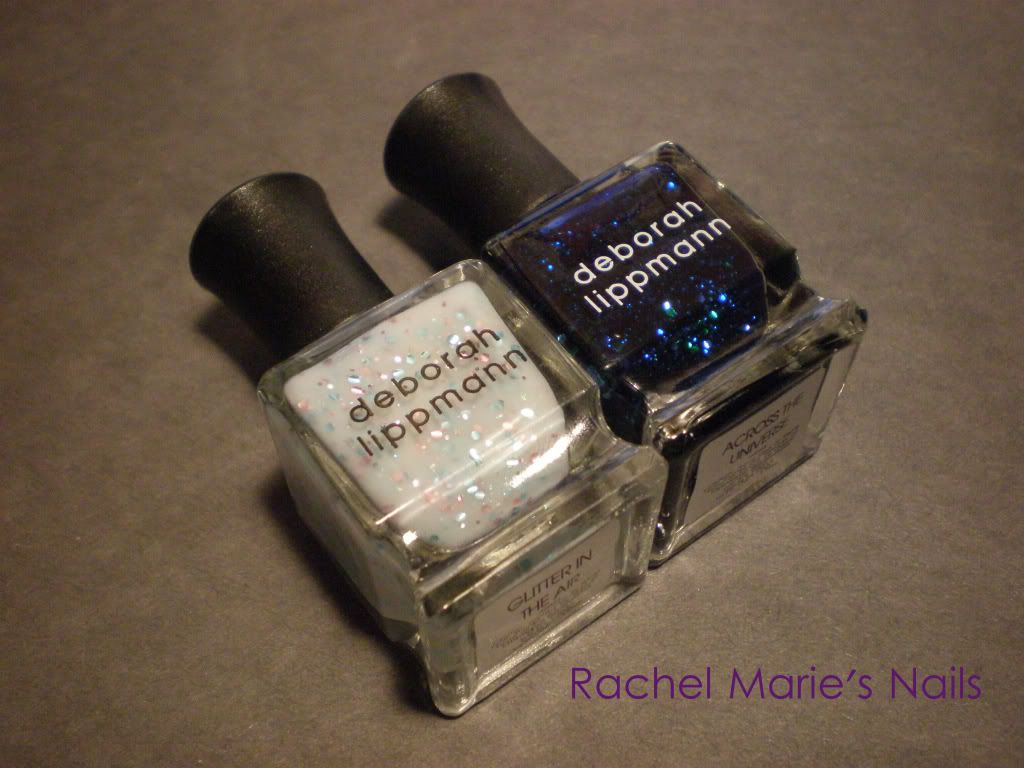 Glitter In The Air and Across the Universe.
This is 2 coats of Glitter In The Air over OPI I Vant To be A-Lone Star.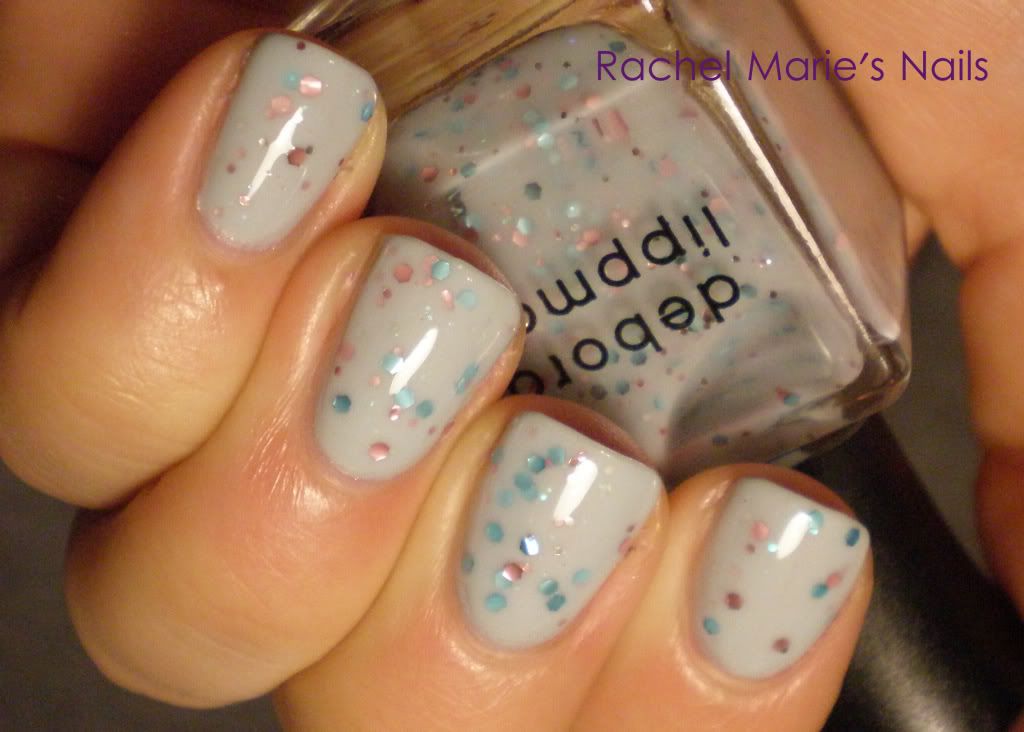 Glitter In The Air is a soft blue sheer murky jelly polish with blue & pink hexagon glitter. It also has blue and silver smaller circle glitter.
Looking at these pictures makes me crave it again.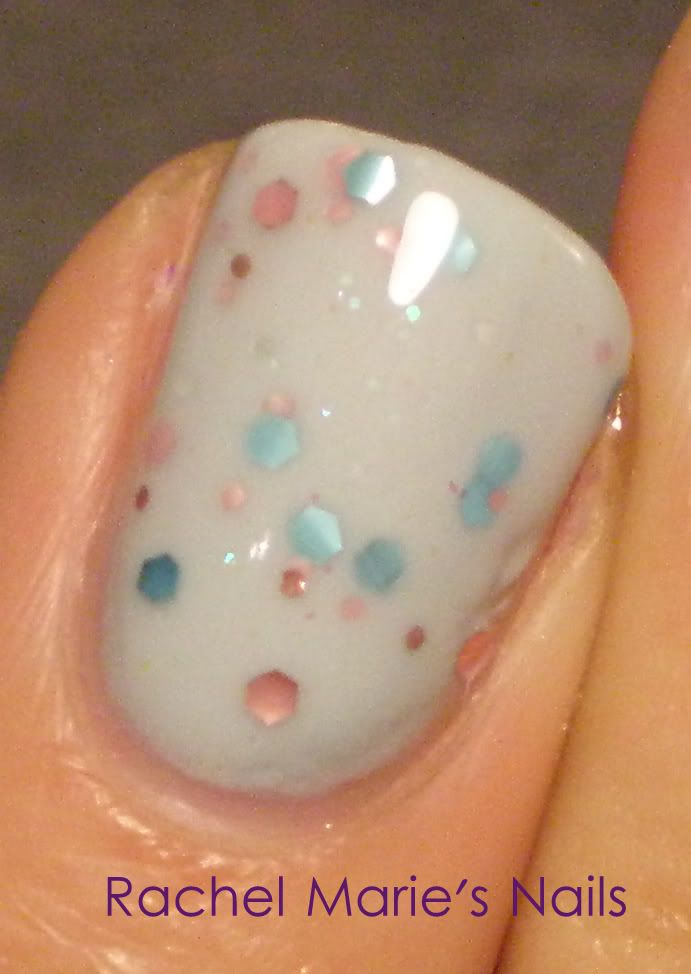 This looks like it might be my Easter mani.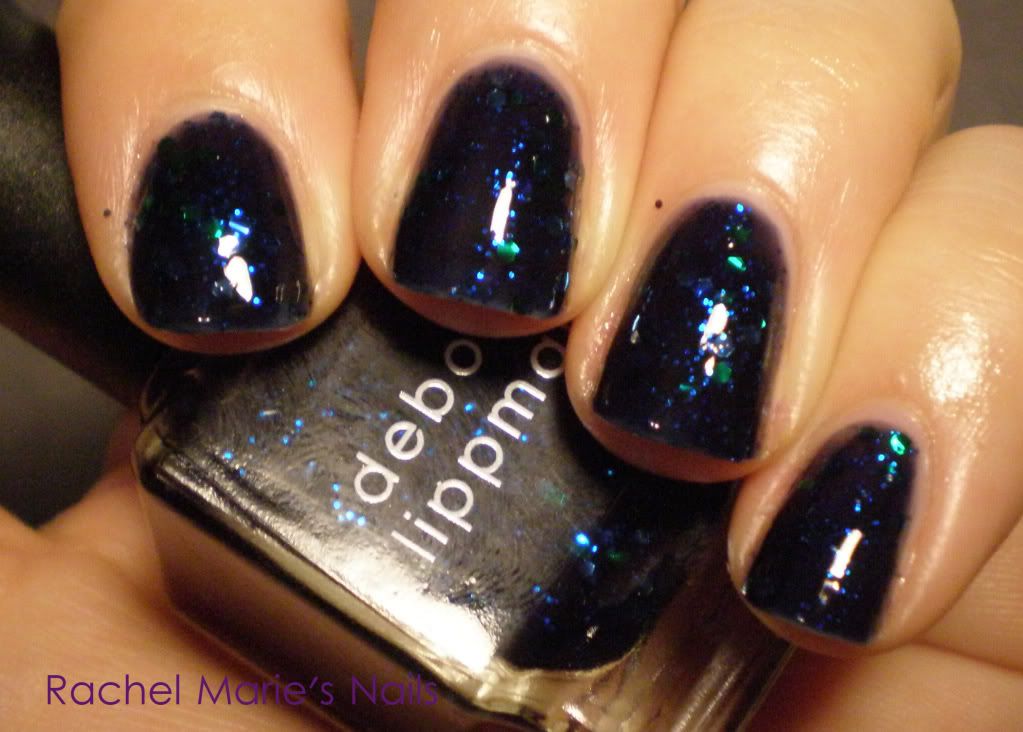 This is 3 coats of Across The Universe.
Across The Universe is a blackened blue jelly polish with green and blue hexagon glitter. It also has smaller blue glitter.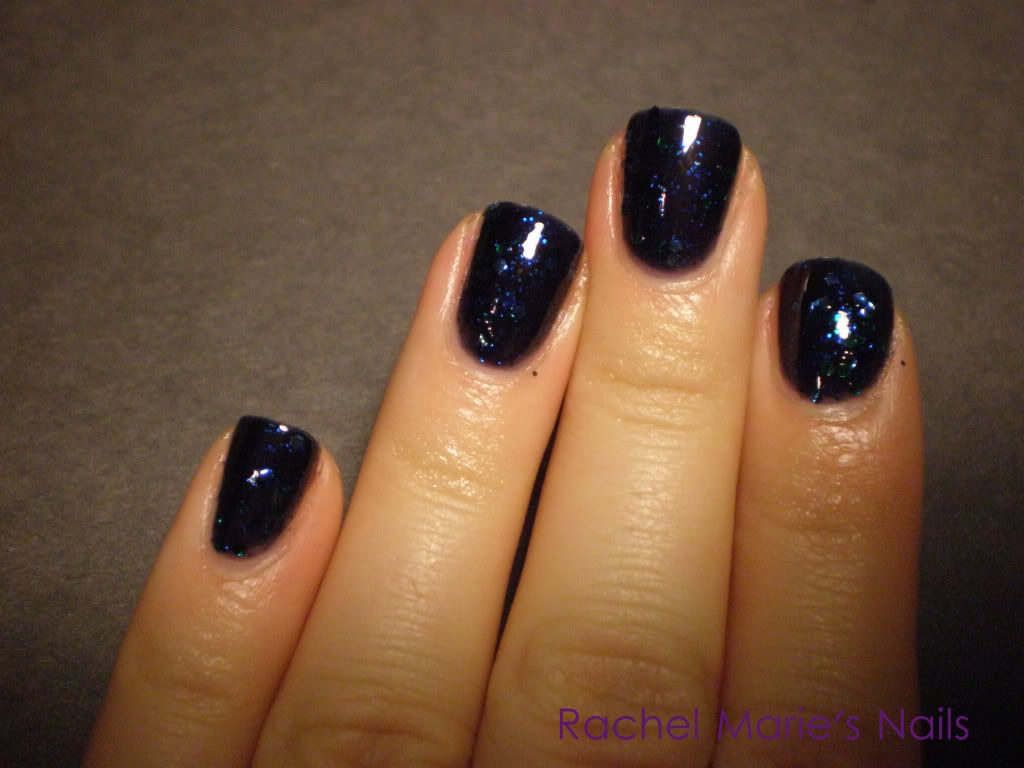 Deborah Lippmann, you do glitter damn good.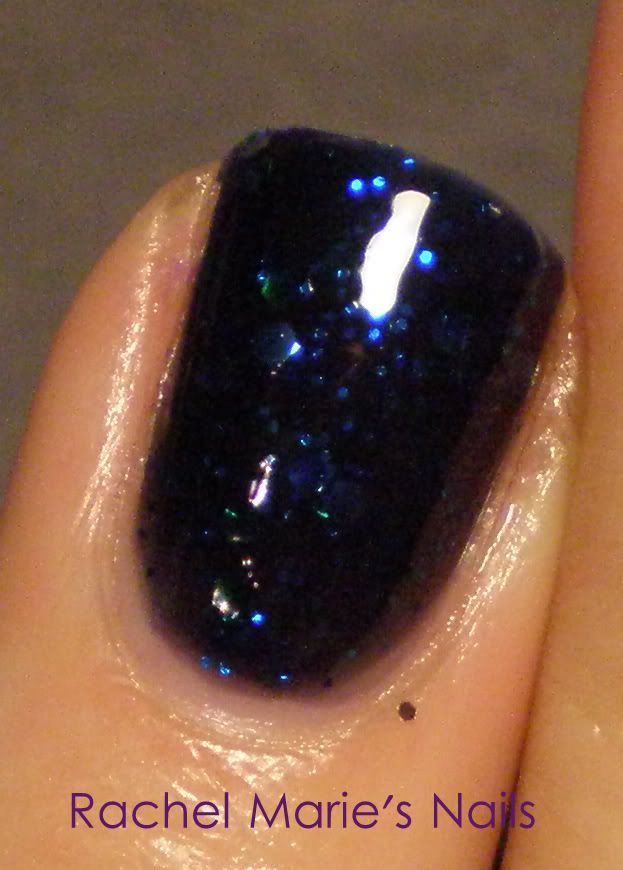 It looks like the glitter is encapsulated by the polish.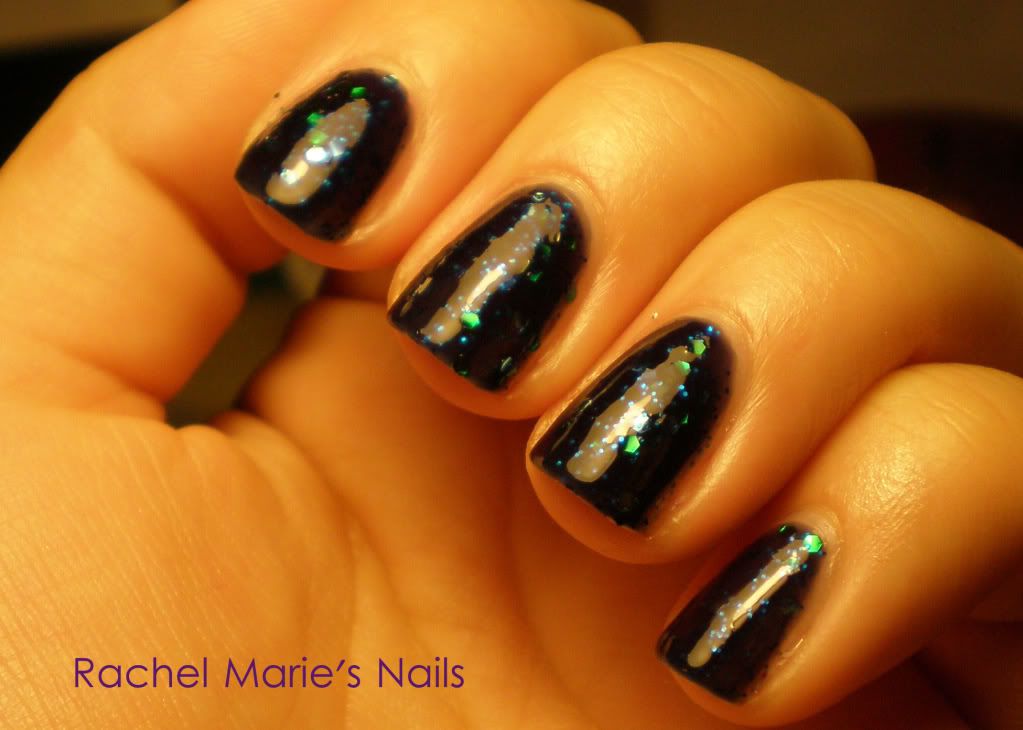 Here's a shot under my desk lamp to show the glitter a bit better. Isn't it fabulous?
I can say, Deborah Lippmann polishes deliver. Her polishes are unique and stunning on the nail. I am now addicted!
Do you own and DL polishes? What is your favorite?