I knew as soon as I saw the promo pictures for Illamasqua Load that I was going to be getting it. I waited patiently for a month before calling Sephora in a panic to ask if they were going to be getting Load in. The woman on the line told me they were expected the middle of March. Well, the middle of March came and went and I panicked again. Finally, Load was in stock. And of course I bought Milf because you can't just get one polish- it would be lonely!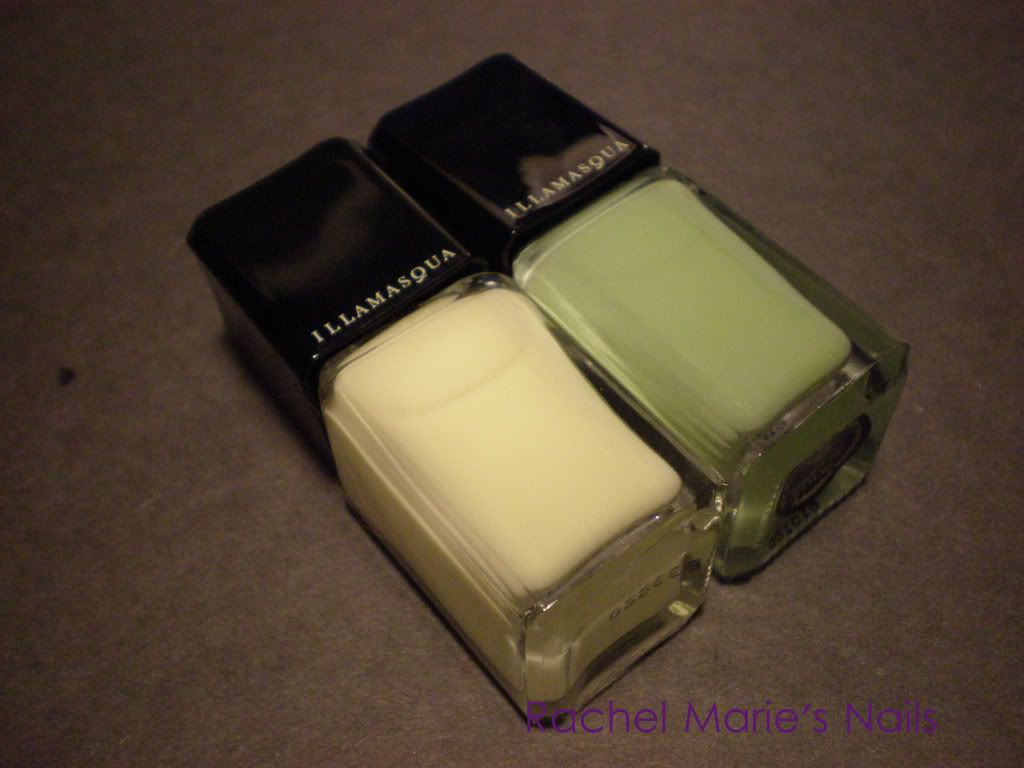 Load and Milf.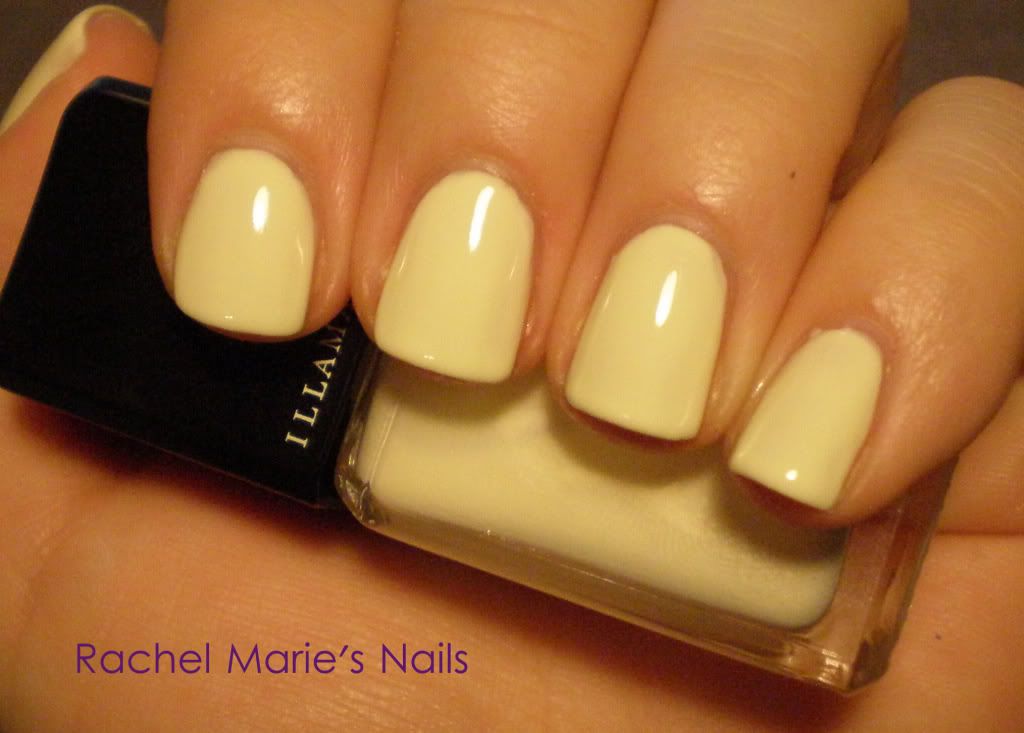 This is 3 coats of Load.
Load was more yellow than I was expecting. Illamasqua describes it as an "off white" but I don't think it's quite that. I would describe it more as a butter-cream frosting color.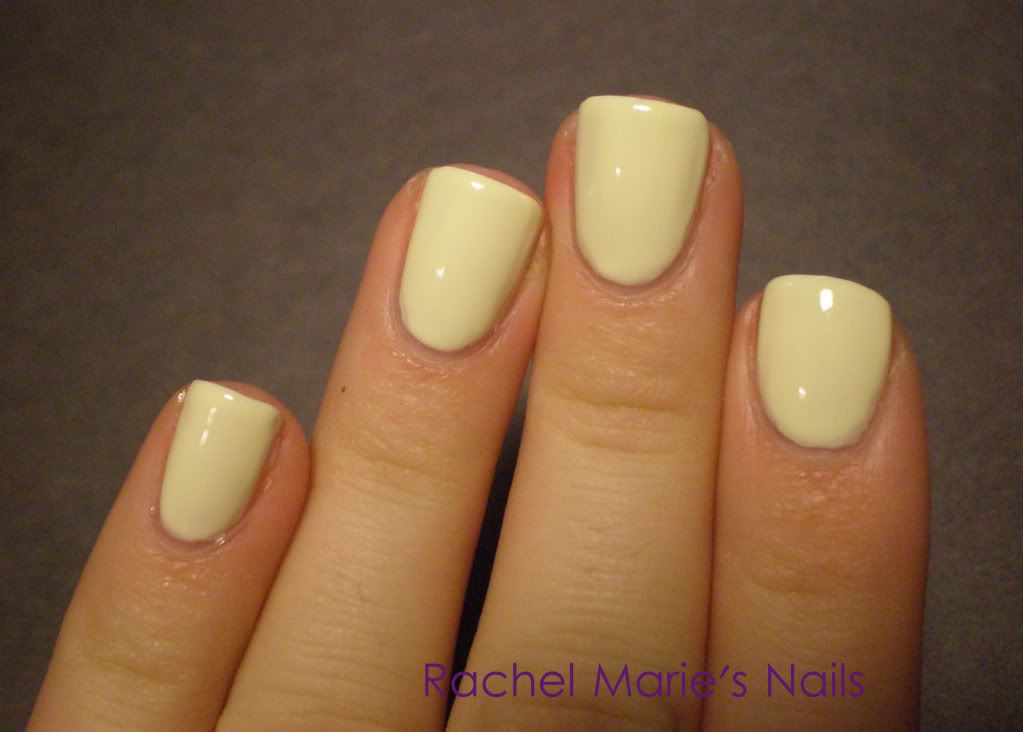 Personally, I love it. It's very unique in my stash!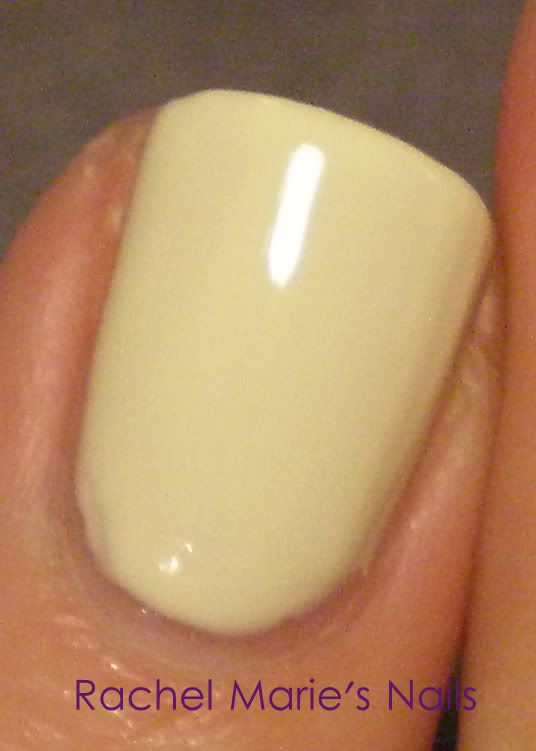 I also can't resist a dirty play on words. Well played, Illamasqua, well played.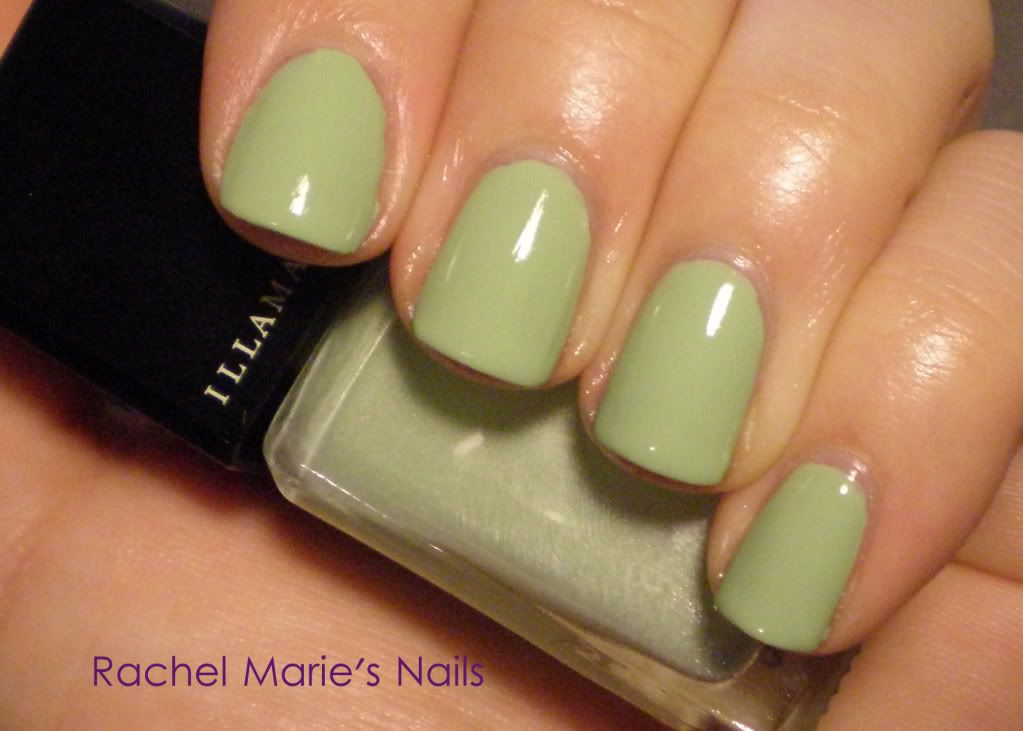 This is 2 coats of Milf.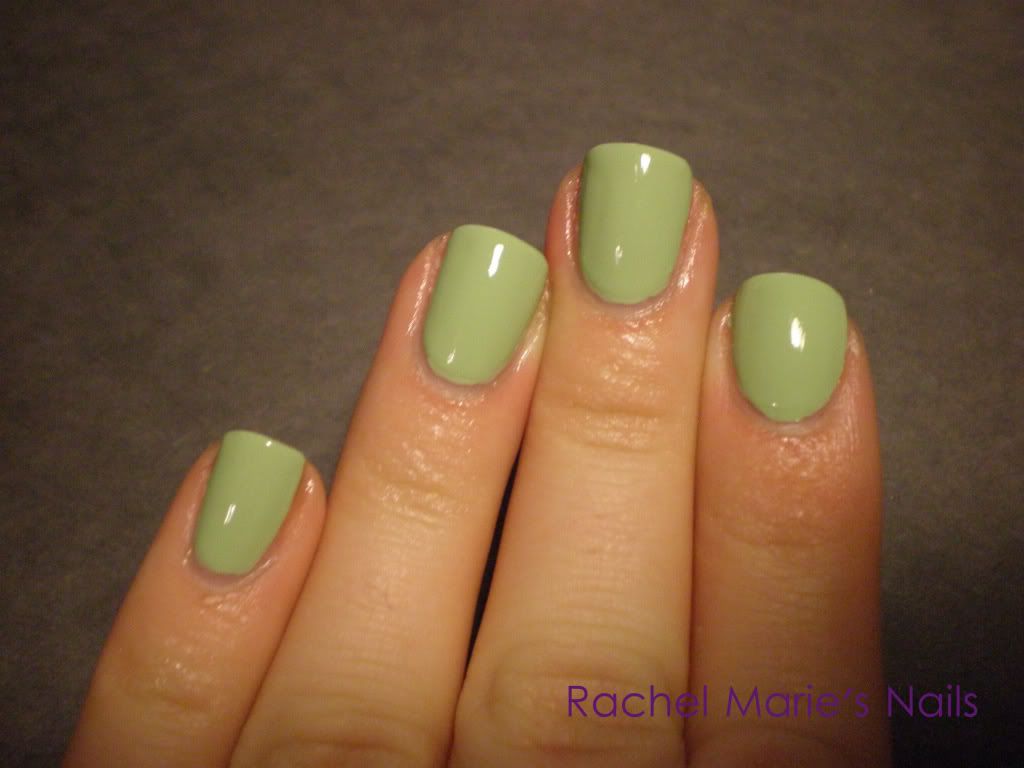 Milf is a light pastel green creme.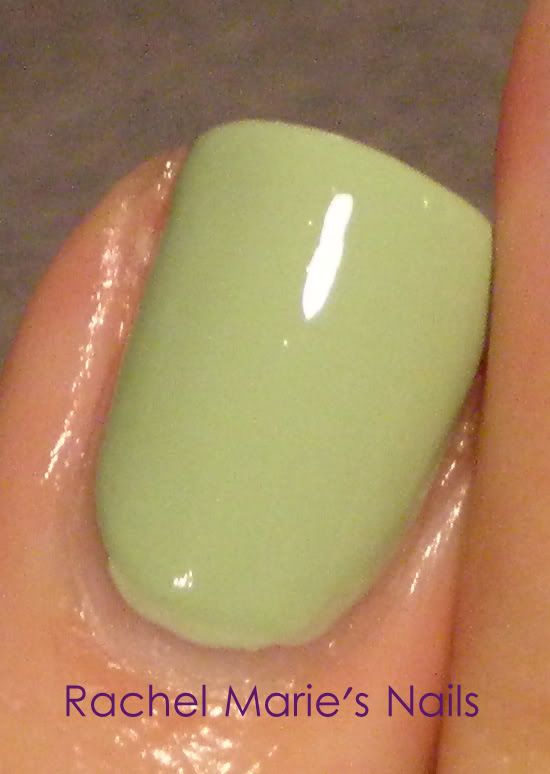 I wasn't too impressed with this one. The color wasn't unique enough for me to justify this purchase.
I got a bit bored and stamped with Konad plate M60 and white Konad polish.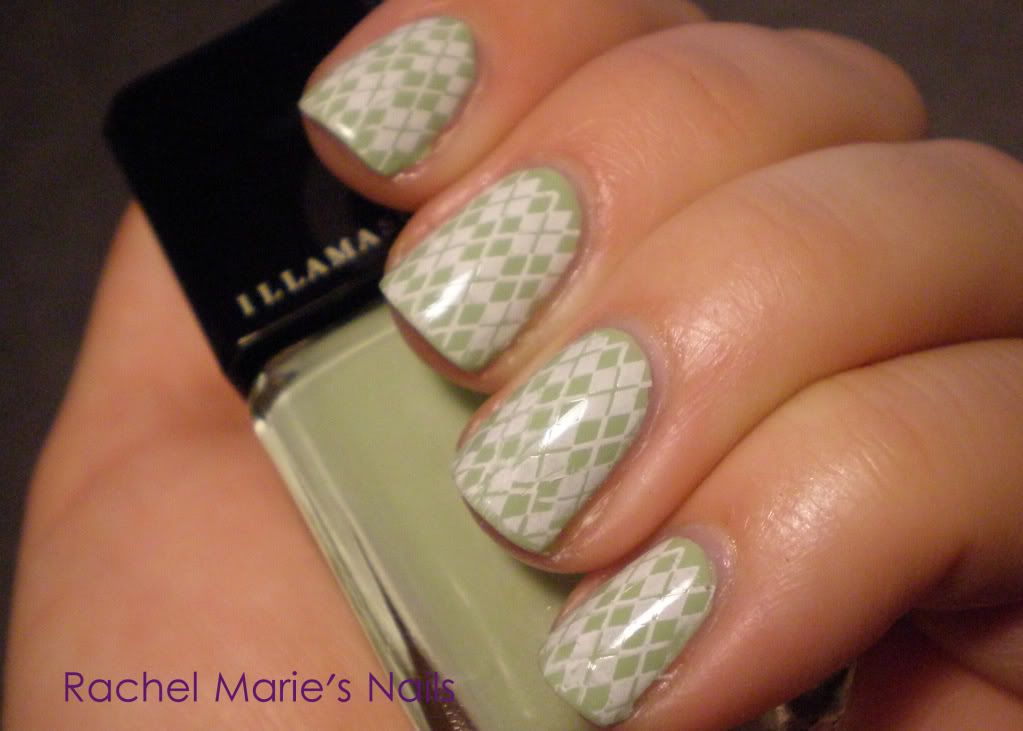 My nails look like golf socks!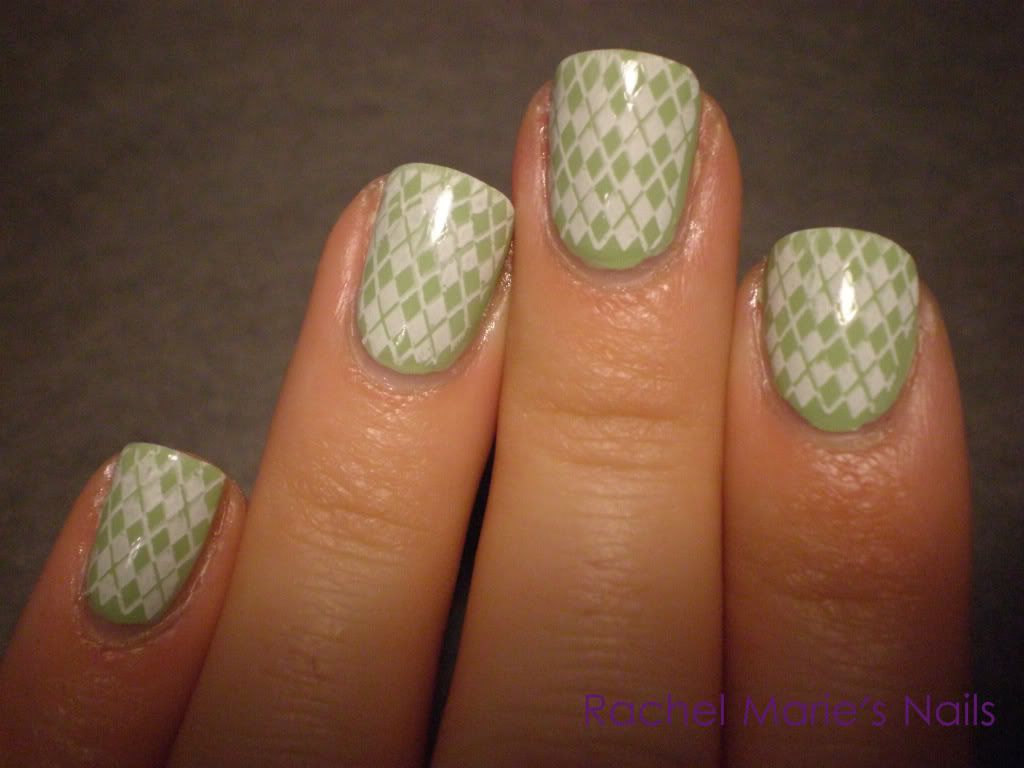 I had fun with this one and I think I'm getting back in the swing of nail stamping.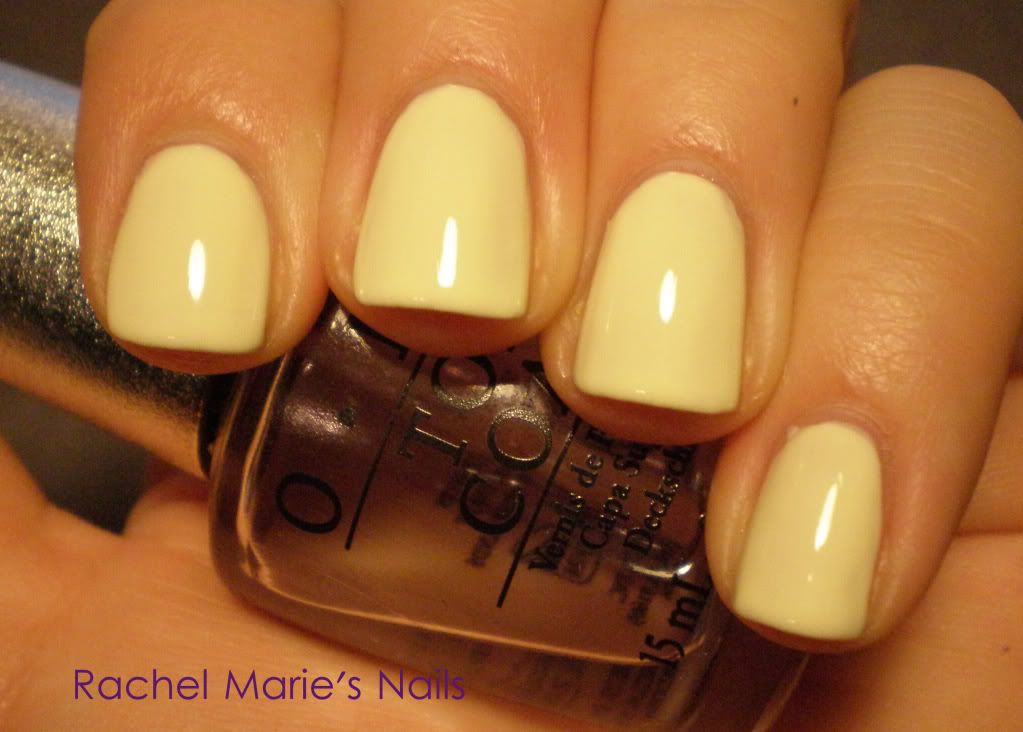 LOAD!