I want to thank everyone who wished me luck at school yesterday. If I didn't have such awesome followers I would not be blogging right now. Don't get me wrong, I LOVE blogging but I'm super busy!
The other day I wanted to try something perfect for the (rare) spring weather. So, I pulled out Zoya Poppy.
This is 3 coats of Zoya Poppy.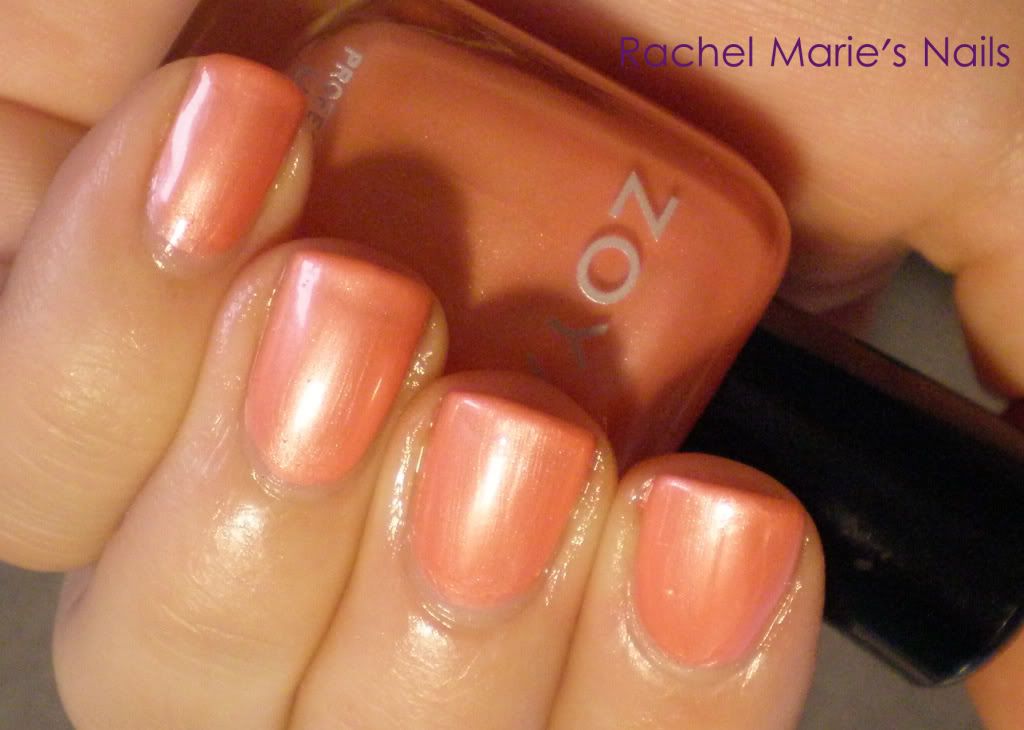 I can hear you guys saying now- "EW IT'S SO FROSTY." Yes, it's a creamy orange frost but for some reason the color and the finish work together. It looks like a melted creamsicle.
Ignore the cuticle oil. I was in a rush!
So what do you guys think? Would you wear this polish?
So, since I've had a lot of requests for nail art I slipped this into my work mani:
I stamped using Konad White polish and Bundle Monster plate BM20.
My stamping got a little blurry. Apparently if you're not using your stamping skills, you lose them. Or if you're just klutzy like me.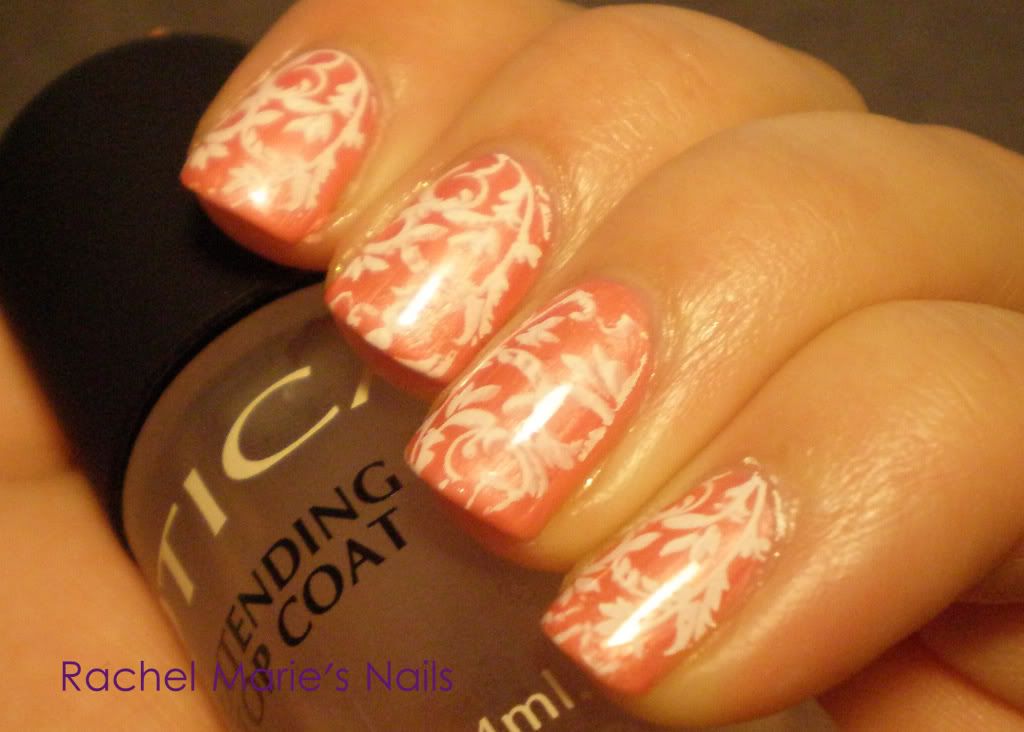 I think it looks pretty. :)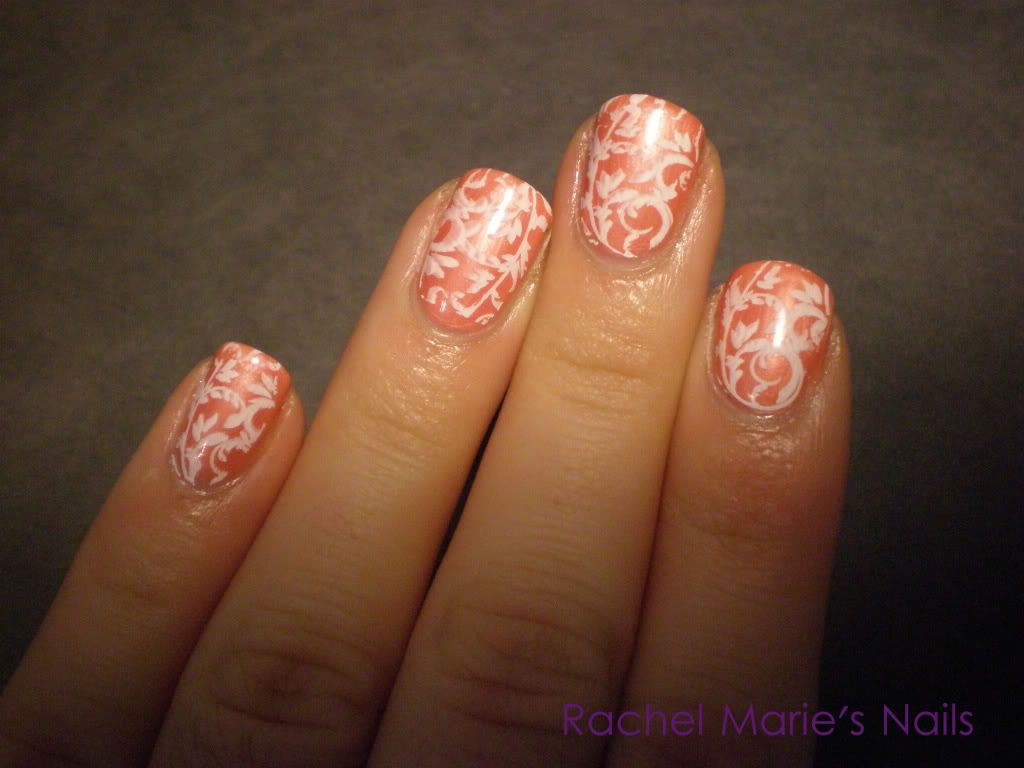 At work, I prefer stamping and "quieter" nail art. On my days off I do stuff like my panda nail art from yesterday.
Which do you guys prefer?