Today will be a quick post. :)
Pa polishes are a Japanese brand of polishes that are known for their glitters.
A20, A95, and A41.
I get a lot of questions on where to get Pa polishes. Since I buy mine at an independently owned Japanese bookstore- I really don't know where else they are readily available!
This is 3 coats of A20.
A20 is an intense blue jelly.
This polish is so squishy looking.
There was a little bit of visible nail line, but nothing that bothered me.
This is 1 coat of A95 over A20.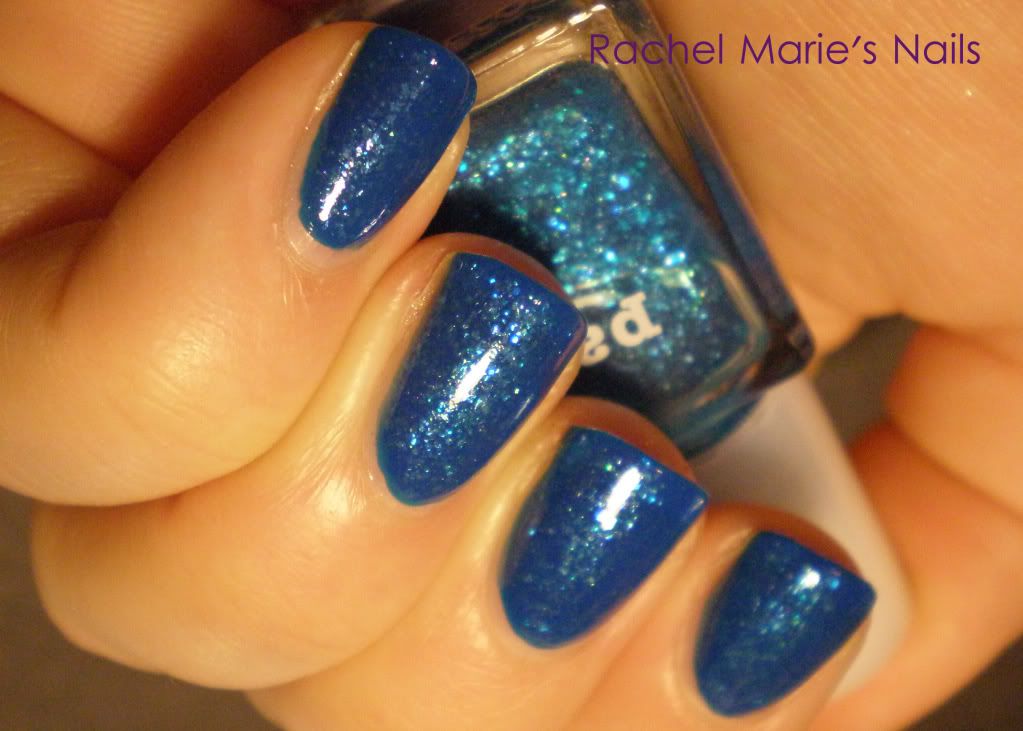 A95 is any icy blue flakie polish.
A20 and A95 compliment each other nicely.
Here you can see some of the flakies.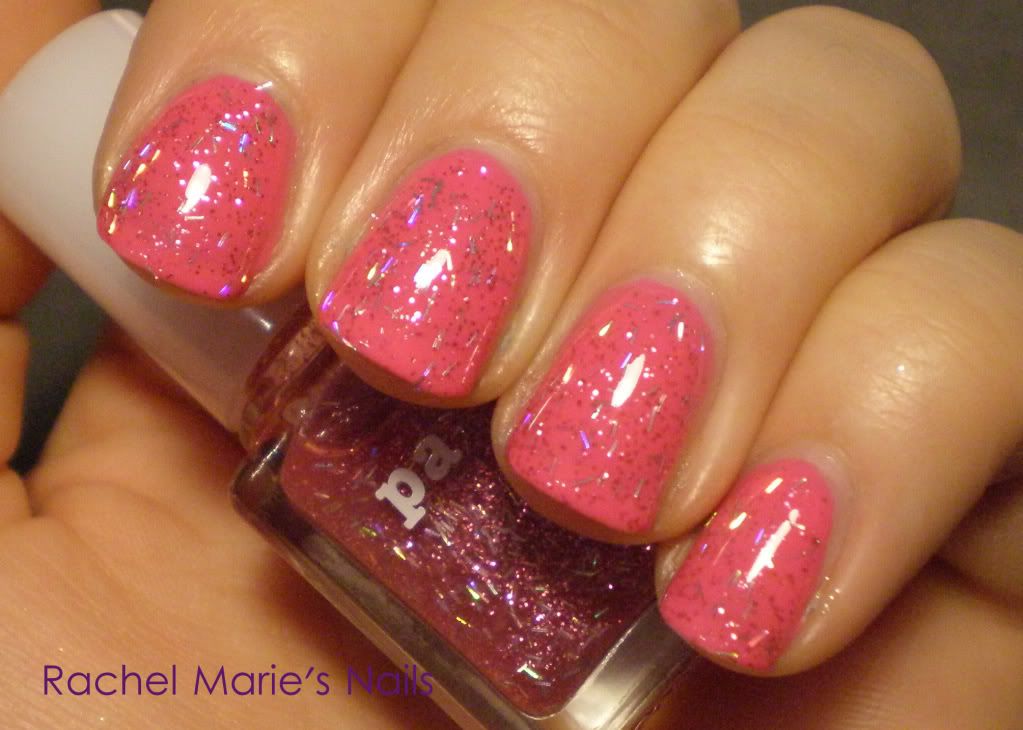 This is 2 coats of A41 over Elianto 19.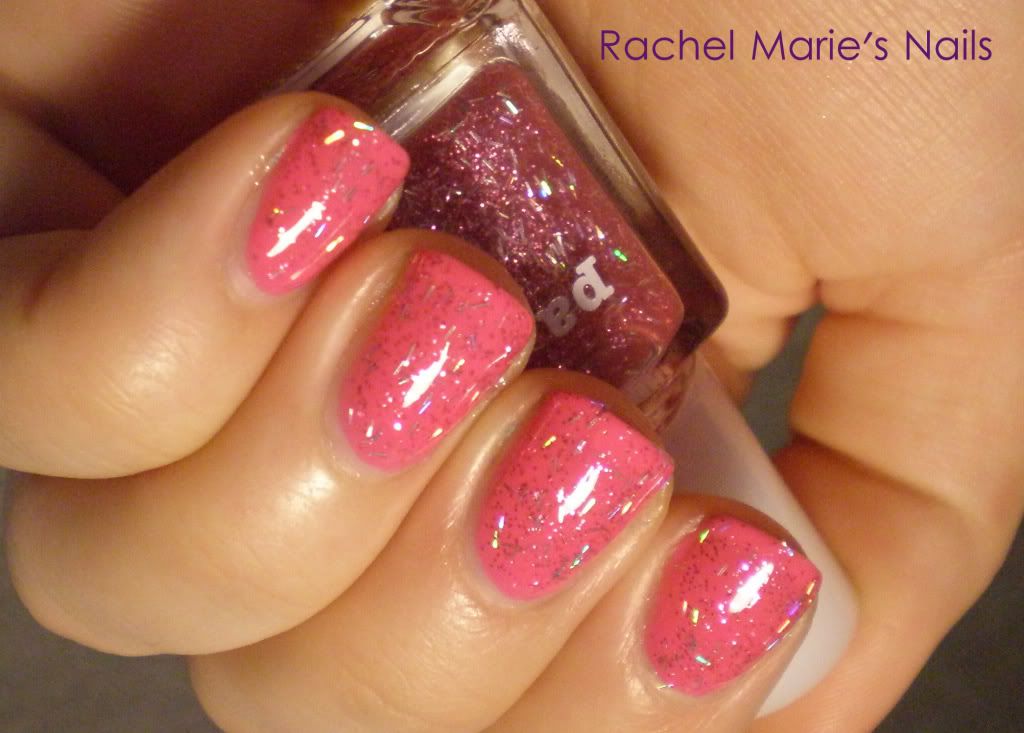 A41 is a glitter polish with a pink jelly base. The glitter is small pink circular glitter and holographic pink string glitter. The jelly base gives this polish a lot of shine.
I love how much of a gleam this polish has!
Here you can see the tiny circular glitter.
Do you own any Pa polishes?