I bought a bunch of Poshe products a while ago at Meijer's when they were 50% off that I have finally gotten around to reviewing.
I tested all of these products for 2 weeks.
What seem's to be Poshe's most popular item is the Super-Fast Drying Top Coat.
Poshe Nail Strengthening Treatment Basecoat
"Four In One: For dry, brittle, Weak, peeling nails"
Did it work? When I first bought this product I was having issues with peeling and I had weak nails. Within the first two or three days of using this basecoat I did notice my nails becoming stronger and less peely. However, nail polish would chip by the end of the day! So, while it worked for a nail strengthener it was a terrible basecoat for me.
How is the appearance/packaging?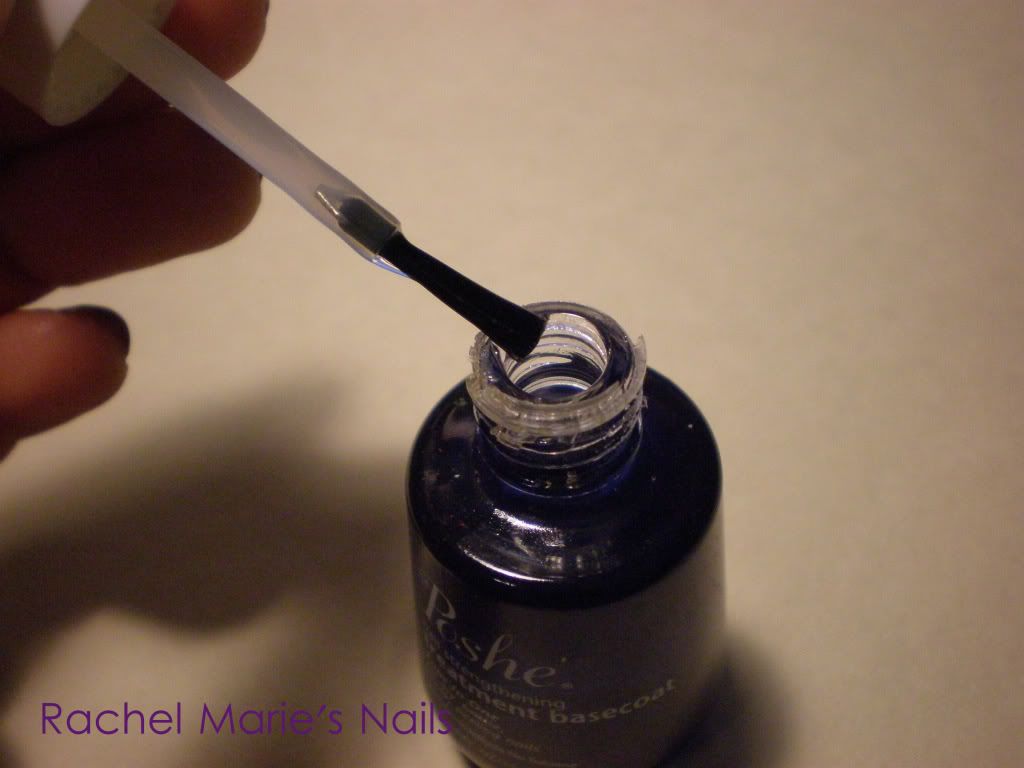 Here is a picture of the brush. It's not too large or too small and works great.
I love that the bottle is a different color than the topcoat so I never get them confused. I don't particularly love the packaging but I don't hate it either.
Would you buy it again? If I wasn't in love with Qtica Natural Nail Growth Stimulator, I probably would buy this again, but not as a basecoat. I would use it as a strengthener.
Poshe Super-Fast Drying Topcoat
"Dries manicures in 5 minutes. Super-shiny - Non-yellowing"
Did it work? Poshe is a great alternative to Seche Vite for a fast trying top coat. SV makes my polish peel off in strips and I never get good wear out of it. Poshe takes slightly longer to dry but it's big3free and my polish never peels off in sheets. I don't get the best wear with this topcoat, but better wear than with SV. I will say that I tried the Poshe topcoat with the basecoat, and together they did not work well for me.
How is the appearance/packaging?
Here is a picture of the brush. Again, the brush works just fine.
I really dislike the cartoon lady on the bottle of Poshe. She creeps me out. Somehow, the clear bottle with the creepy face feels very outdated to me.
Would you buy it again? Definitely! I love Poshe fast drying topcoat and always turn to it when I need to be quick with my mani.
Poshe Anti-Microbial Cuticle Oil
"Broad spectrum anti-bacterial anti-fungal therapeutic oil"
Did it work? I used this for a week in conjunction with LUSH Lemony Flutter. I wouldn't say that it harmed my cuticles but I wouldn't say that I was super impressed by it either. Basically, it just kept my cuticles maintained. I was nervous using this. Somehow the anti-microbial and anti-bacterial claims made me feel like it would be drying. I didn't have any cuts or issues when using this and that's probably why.
Recently, I had gotten a professional mani where I had asked the nail tech to not cut my cuticles but she did so anyway. I'm aware of state sanitation laws, so when I felt the cuticle nippers were not as clean as they should be, I panicked. I remembered that I had this at home. My cuticles were a bit red, irritated and hurt when I came home from my mani. I started Poshe Anti-microbial cuticle oil and it definitely not only put me at ease, but seemed to help when my other cuticle creams/oils seemed to only irritate them more.
How is the appearance/packaging?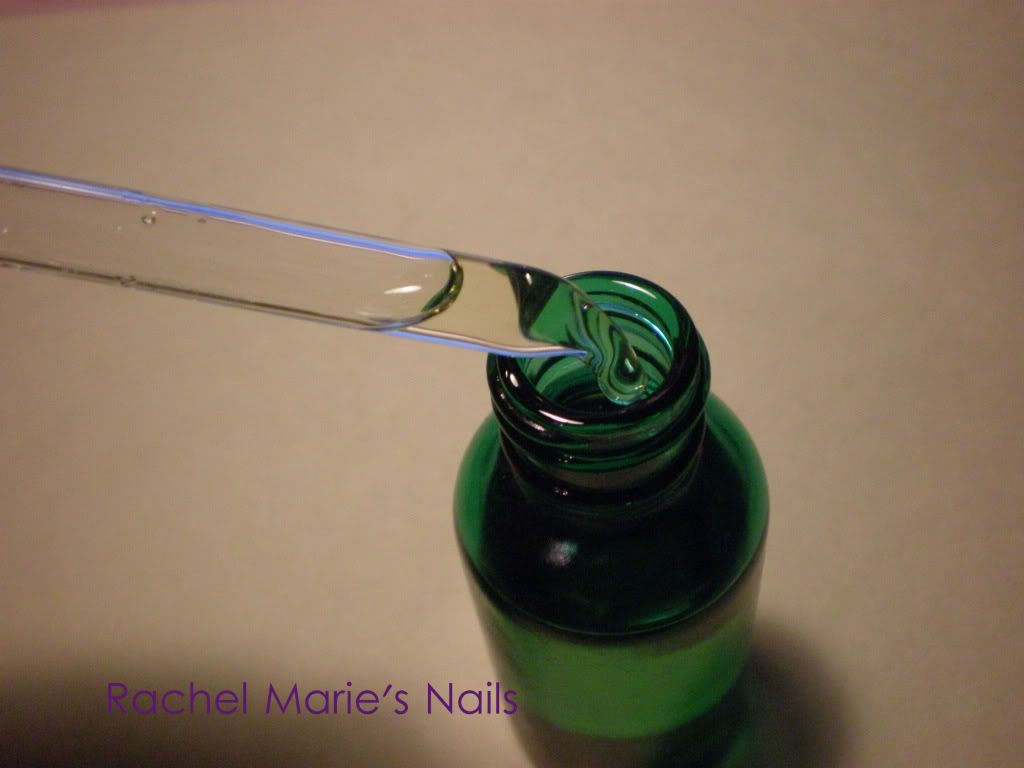 The weird thing about this cuticle oil, is that it has a dropper! This makes for awkward application but feels more sanitary. Did I mention this bottle is huge? It's 1 fl oz which makes it twice the size of a normal nail polish bottle. So you are definitely getting a lot for your money. The smell on this is very herb-like. The ingredients on this are all natural oils and that's probably why. I think the bottle design is very cool and unique but it's harder to store.
Would you buy it again? Yes! This isn't something I use frequently but it's wonderful to have around for any accidental cuts.
Poshe Cuticle Care
"AHA Cuticle Revitalizer exfoliates and hydrates problem cuticles"
Did it work? I used this for two weeks and I wasn't too impressed with it. It didn't make my cuticles much worse, but it didn't seem to work as well as my CND Cuticle Eraser or my OPI Avoplex Exfoliating Cuticle Treatment. It seems to be very gentle and not very effective. I also didn't find it moisturizing.
How is the appearance/packaging?
It comes with in a squeeze tube with a tapered tip. This is perfect for application. I think the color combo of orange/yellow and black is not appealing at all. It also smells like a very strong baby powder.
Would you buy it again? Probably not. I wasn't that impressed and the smell really made me gag.
How do you guys feel about Poshe products?