I'm not a big fan of Revlon polishes. They tend to take ages to dry on me and I feel they are a bit pricey for a drugstore brand. However, recently I had a coupon for a dollar off Top Speed polishes AND RiteAid was giving a dollar off on top of that- so I couldn't resist the deal.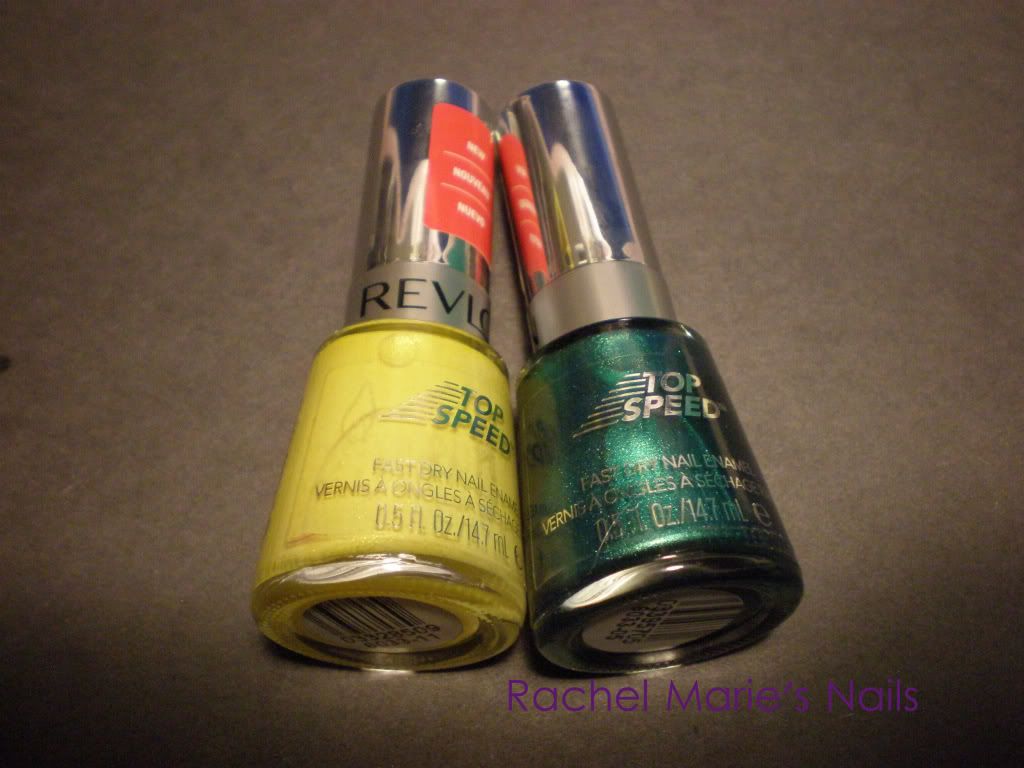 Electric and Ocean.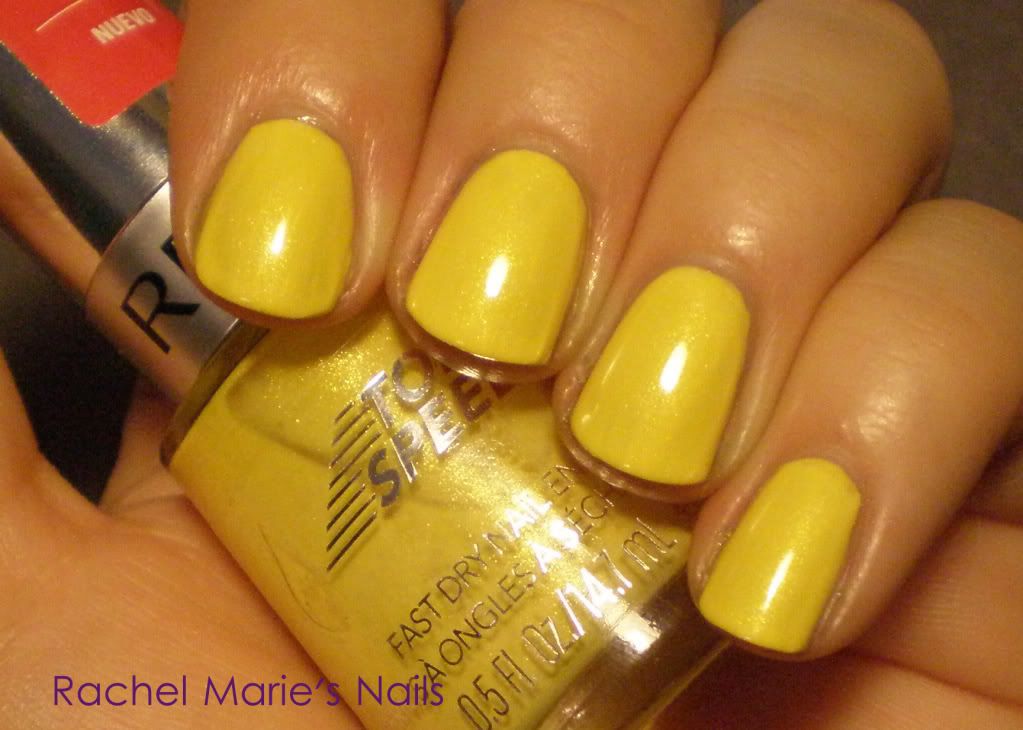 This is 3 coats of Electric.
Electric is a bright yellow polish with shimmer. It was a bit streaky and required 3 coats before it became even.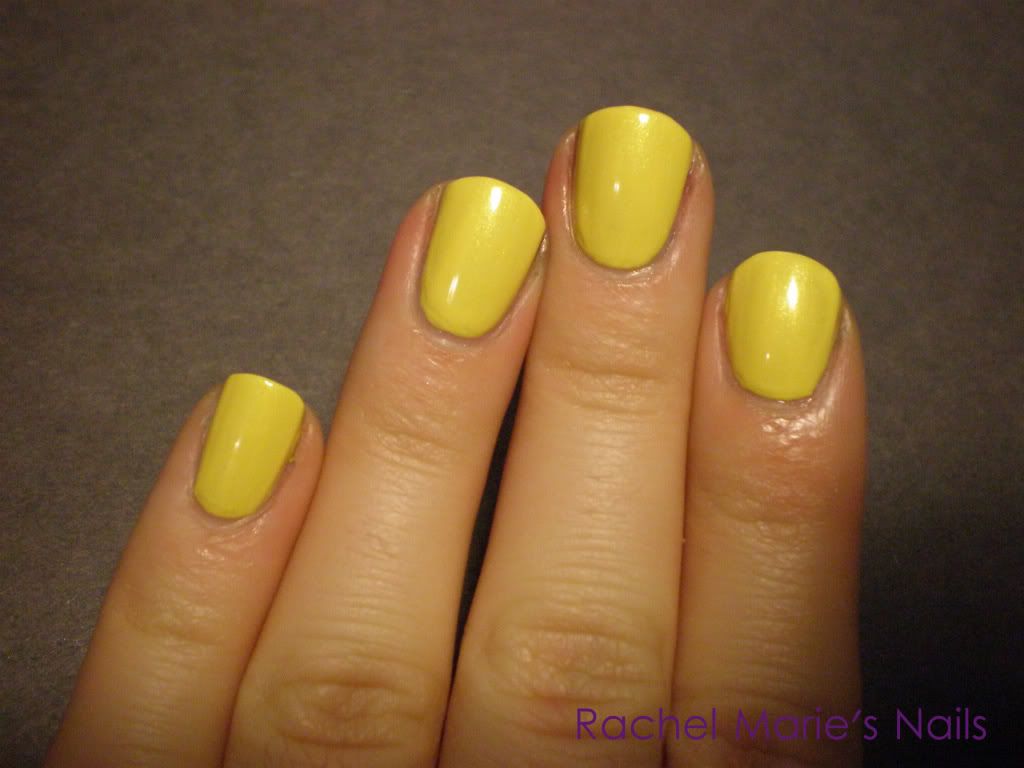 Look familiar? It's a near dupe for Chanel Mimosa. I've compared them and I'll show you the comparison soon!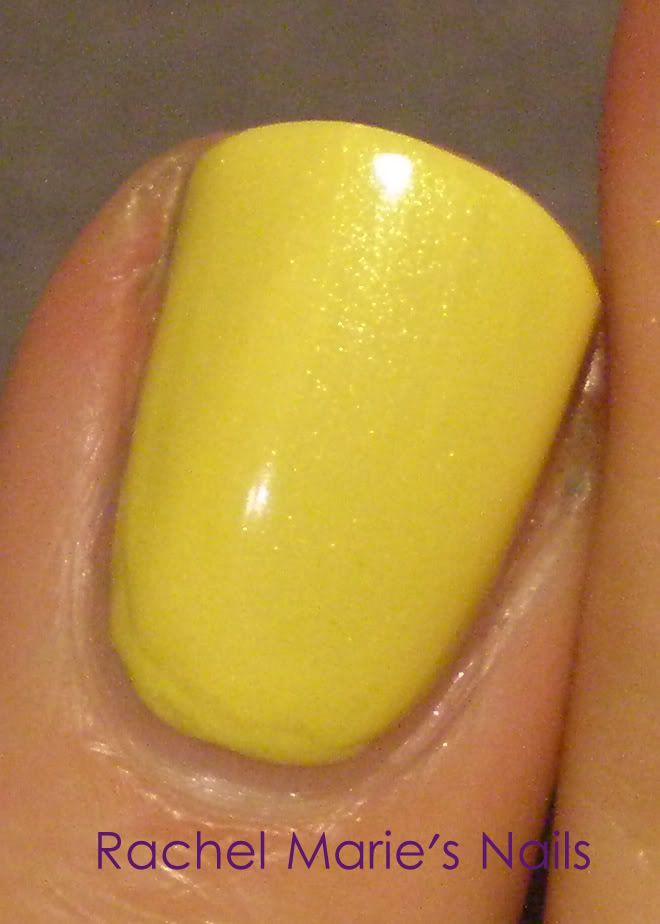 Yellows are notoriously hard to work with, so watch out!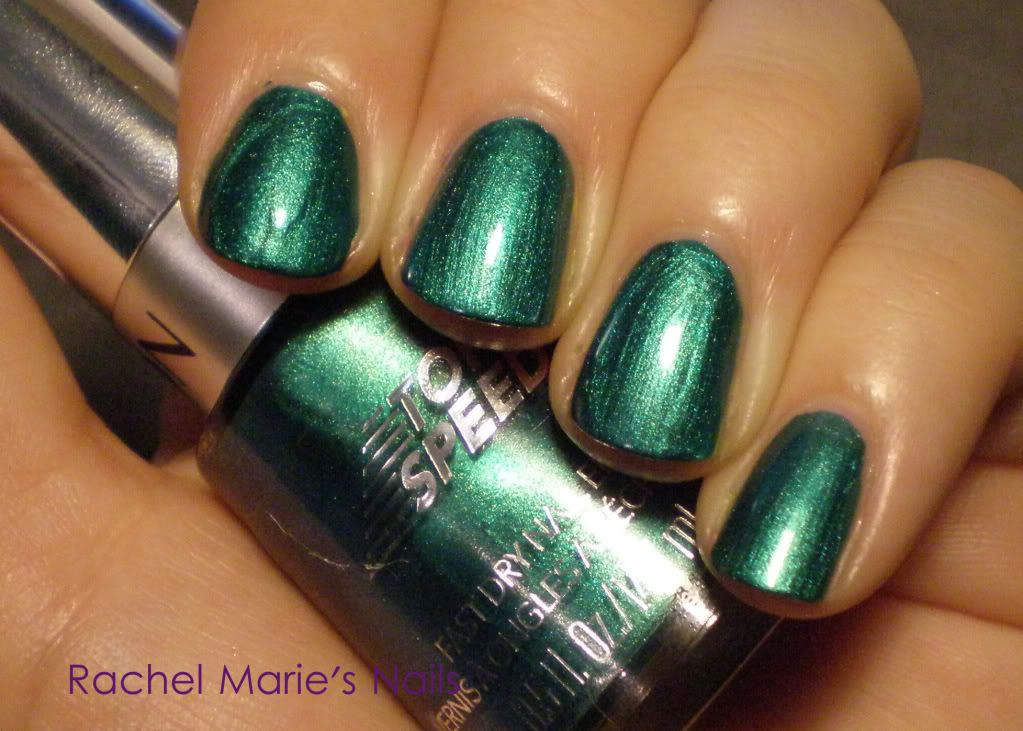 This is 2 coats of Ocean.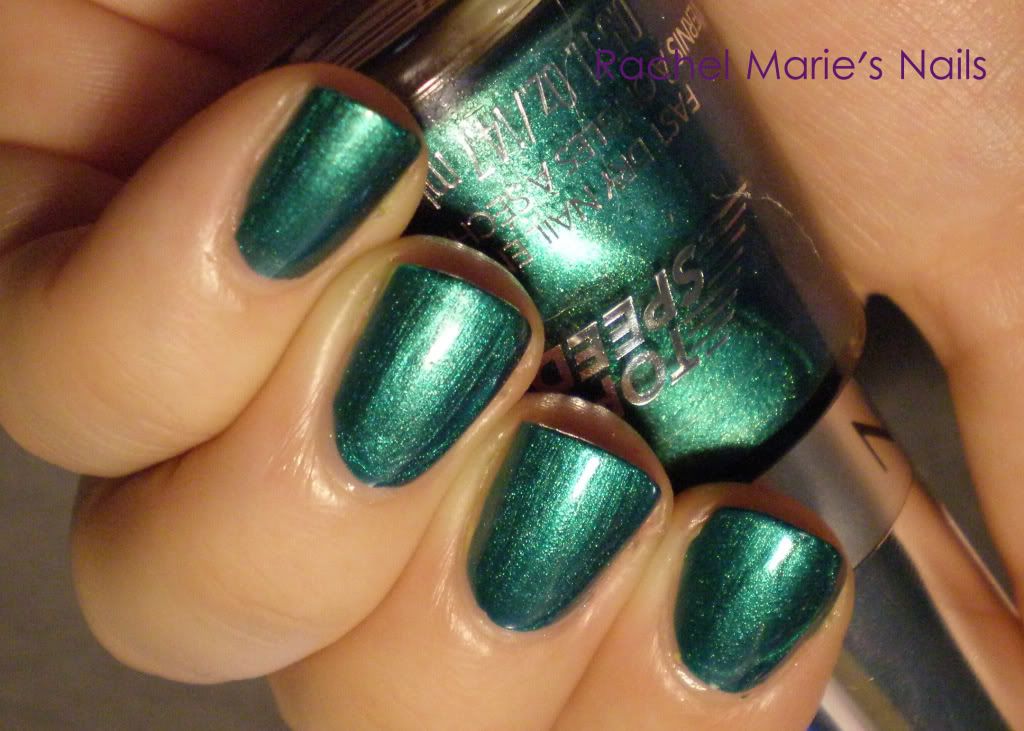 Ocean is teal green shimmer polish that is simply lovely.
It is a bit brush strokey but I think I can look past that flaw and see how wonderful it is.
This color doesn't say 'ocean' to me, though.
I'm not a big fan of Revlons, but I will say the colors and formulas in the Top Speed line haven't disappointed me yet.
And if you want a good laugh:
I love the "sets you free" dance.