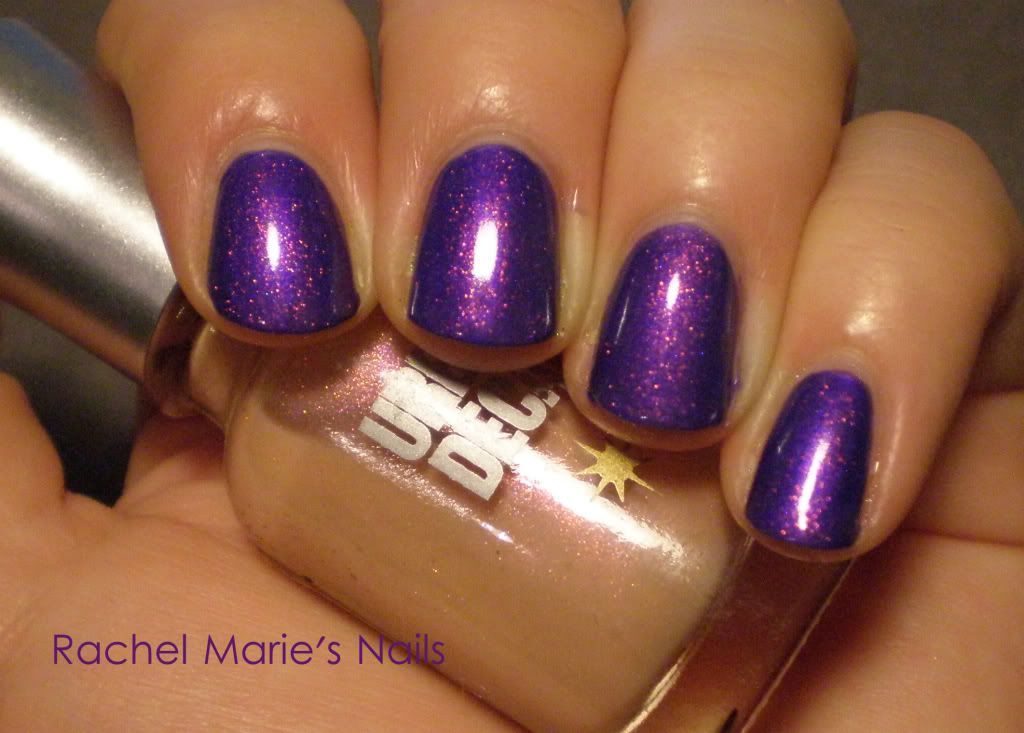 This is 2 coats of Urban Decay Burnout over Wet N Wild Buffy The Violet Slayer.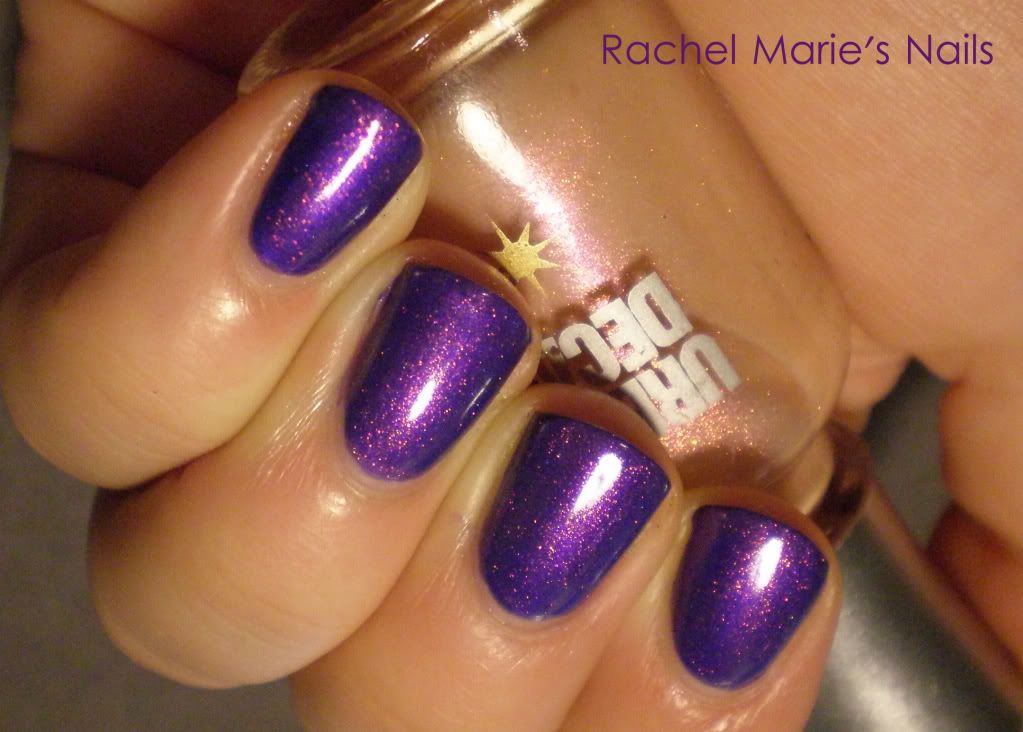 Burnout is a sheer polish that I wouldn't think much of in the bottle. But layered over purple- it has a Clarins 230-like effect.
With one coat I wasn't impressed. But after I layered two coats- it really started to pop.
It really sparkles.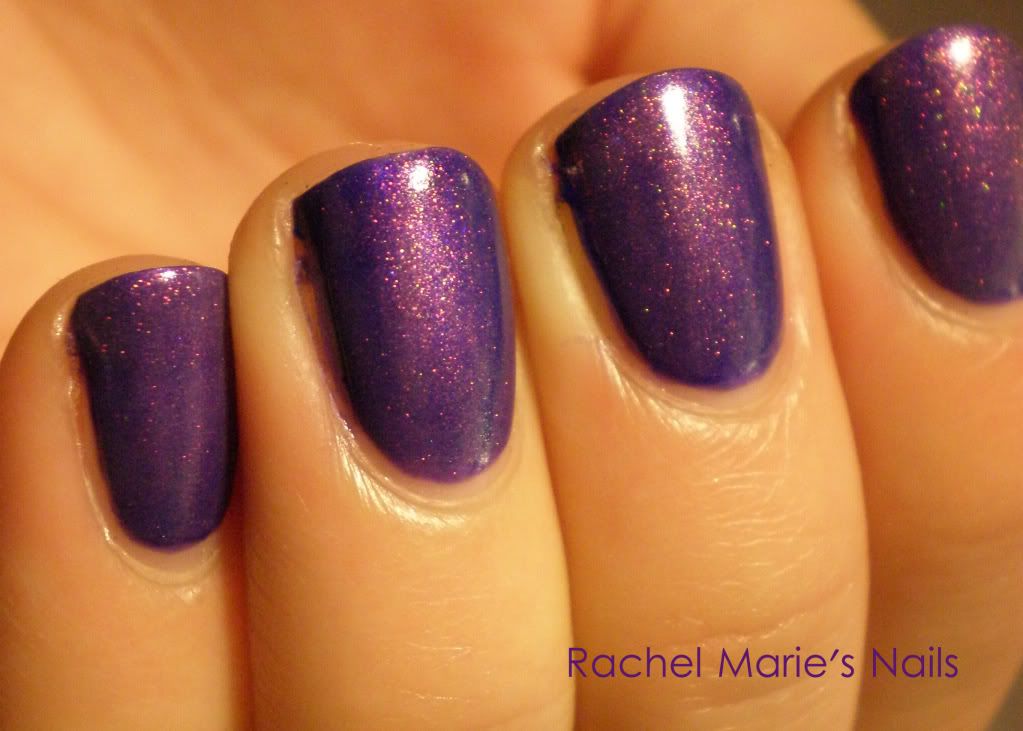 YUM.
This is 3 coats of Hard Candy Mushroom.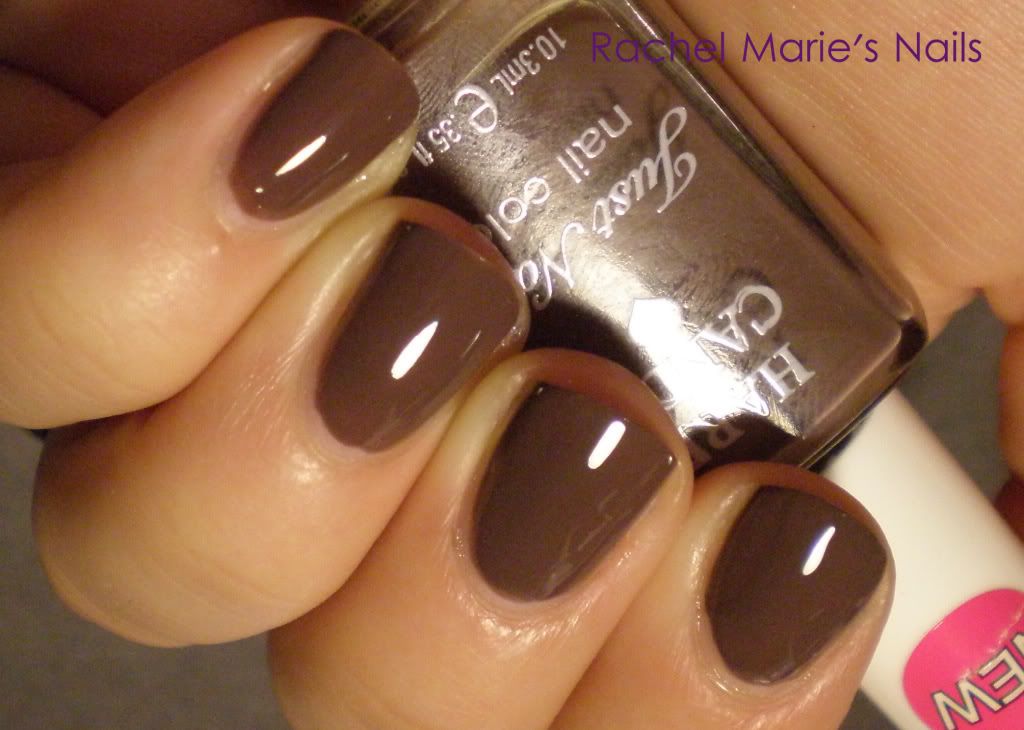 Mushroom is a dark taupe creme polish. It pulled extra brown on me.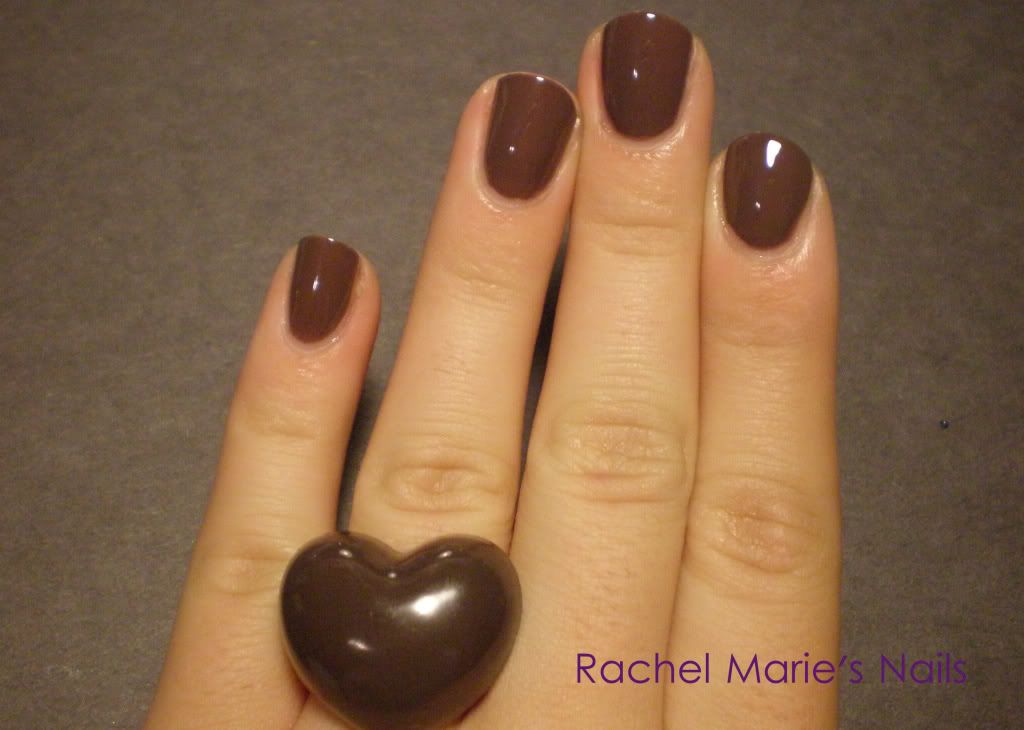 Here it is with the ring.
I didn't love this as much as I thought I would.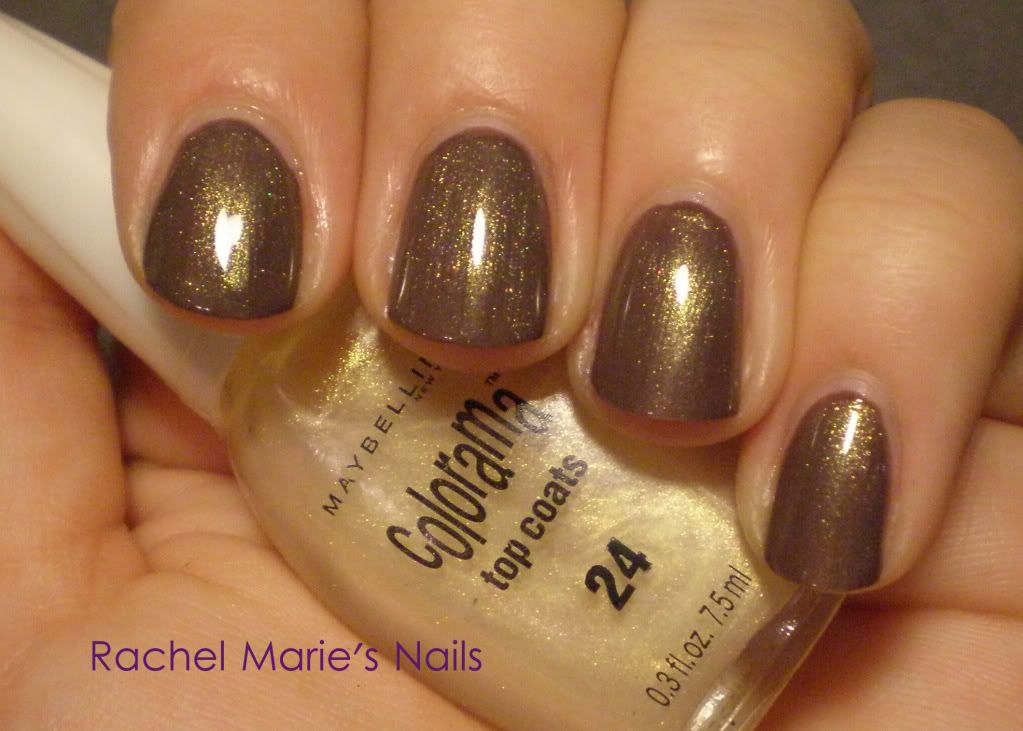 So I layered Colorama Gold Wash on top of it.
Gold Wash is a sheer polish that has a shimmery, gold finish.
This made my nails much more interesting.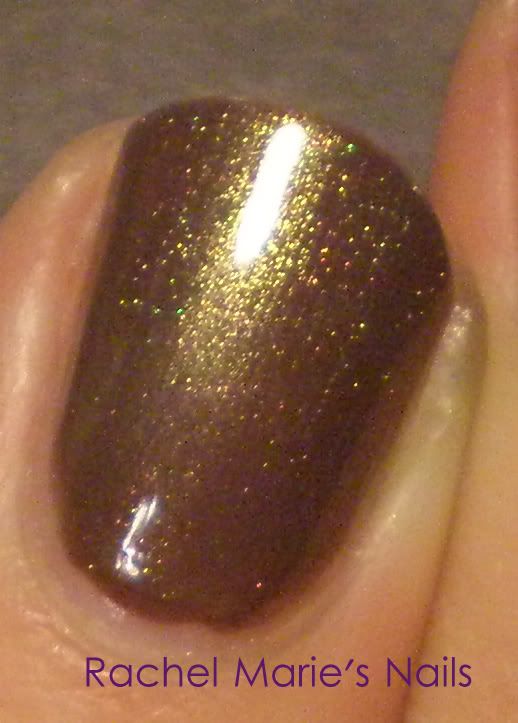 I think these two polishes coordinated well together.
I'm sorry that lately I've only had time for short posts. :/ I've been very busy with school and work. I hope that in a couple months, when school is over, blogging will go back to running more smoothly.