I'm feeling very, very ill today so today's post will be short.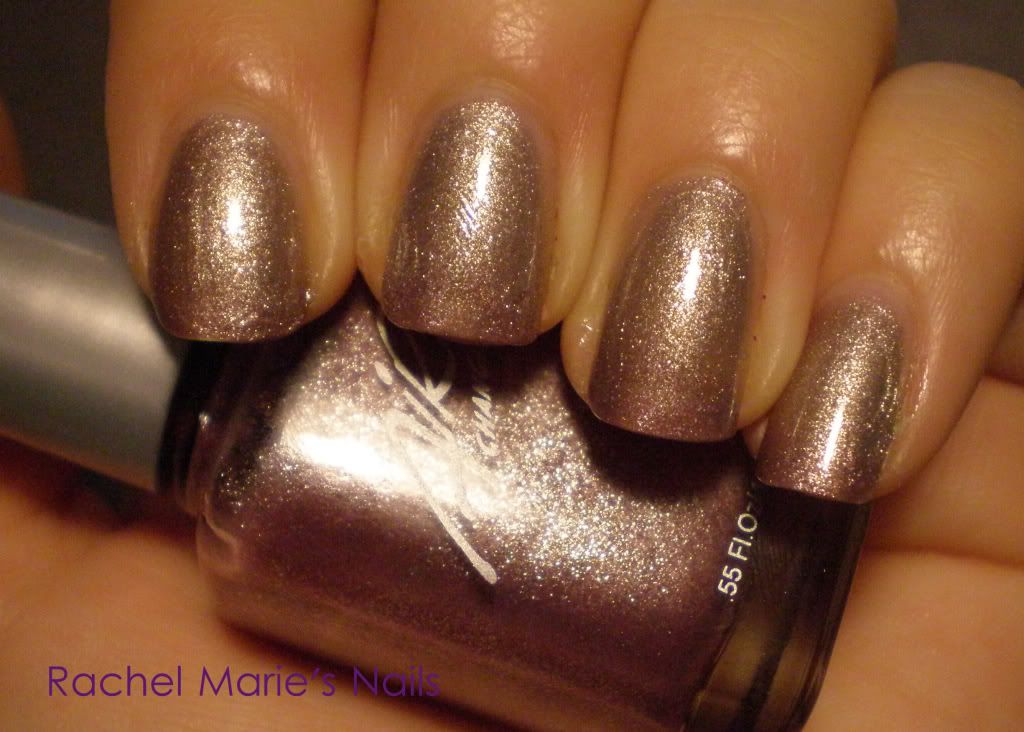 This is 2 coats of Air Changing Colors Wild Rose To Silver Gold.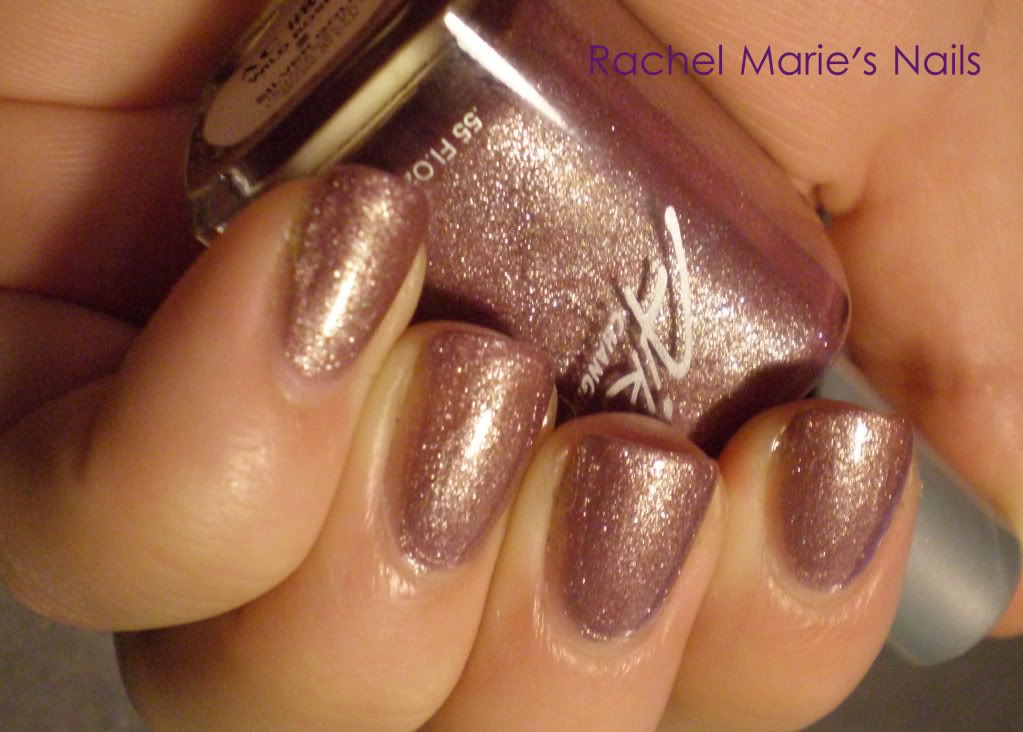 Wild Rose To Silver Gold is a mood changing color that is a purple shimmer polish that changes to a bronzey color when warm. You can see the color difference well in the first picture.
This polish seems really old. I found it in the back of a beauty supply store covered in dust. I don't know if age affected the color changing abilities or if it was always this subtle.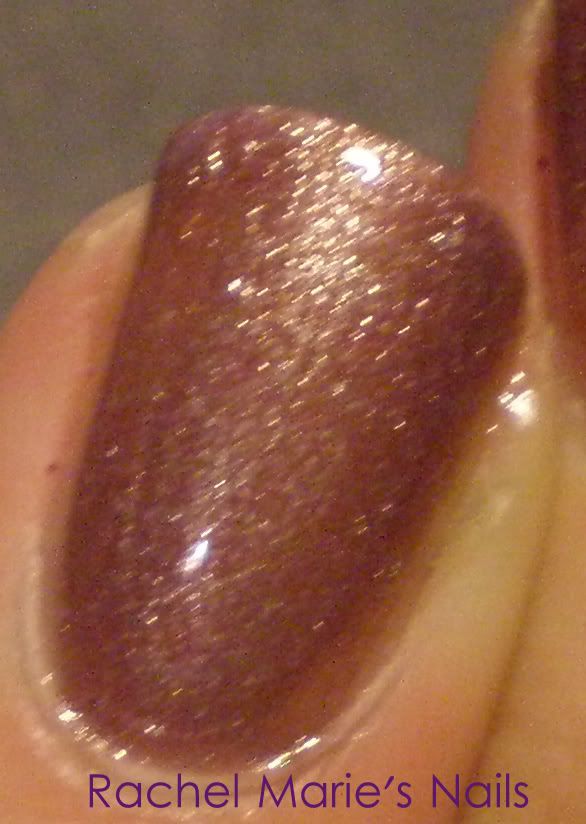 I love older color changing polishes because the colors are less playful and more sophisticated.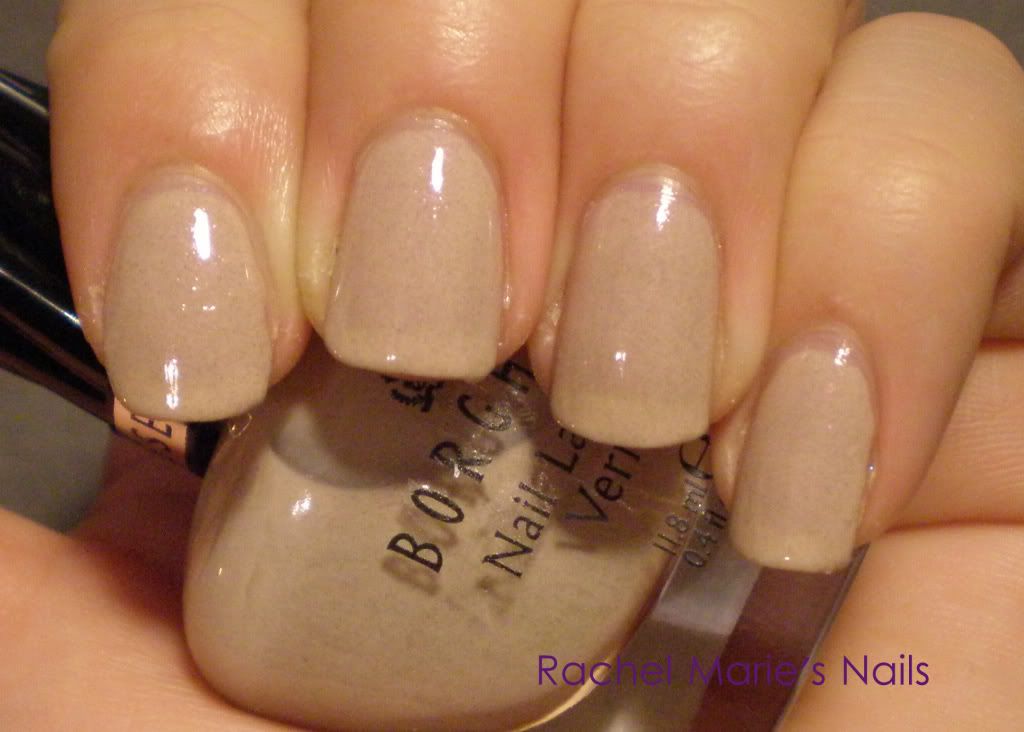 This is 4 coats of Borghese Almondine.
Almondine is a nude polish with a purple flash. It's very interesting but subtle.
It's also speckled with black specks.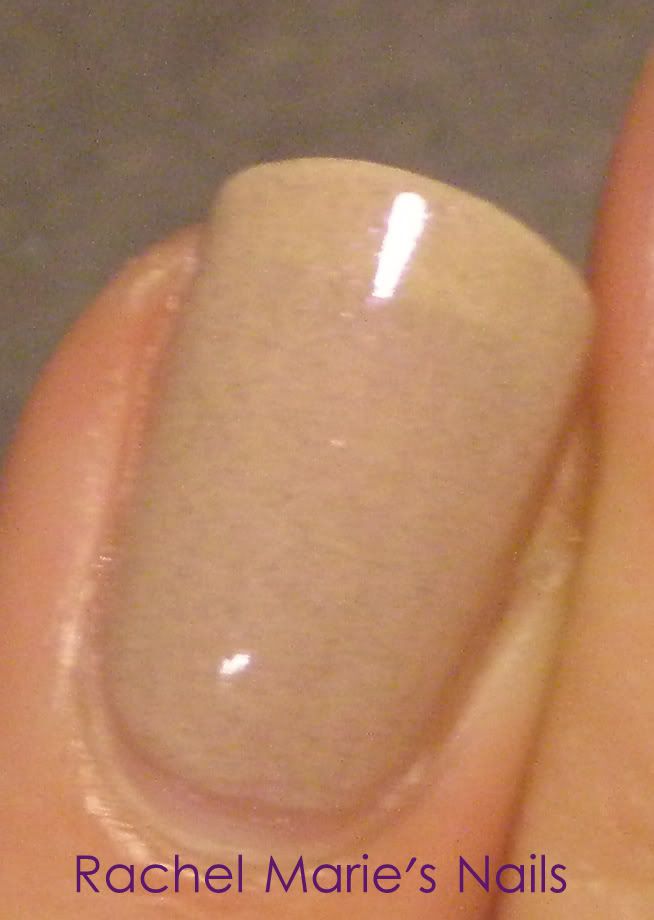 The formula was a bit sheer.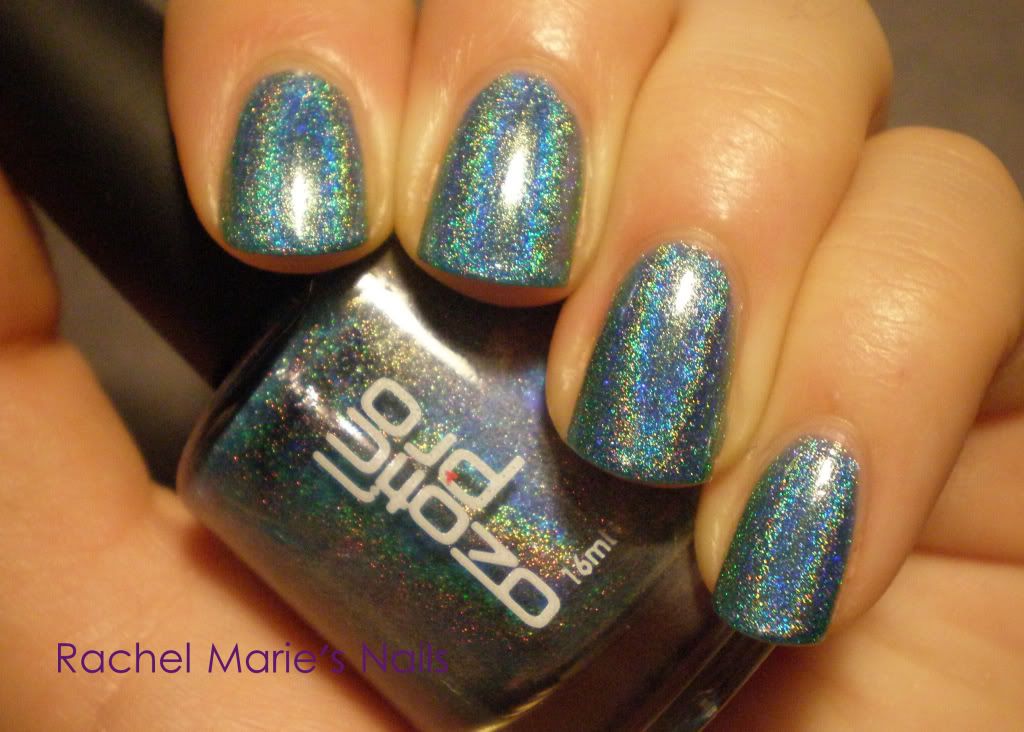 This is 3 coats of Ozotic Pro 515.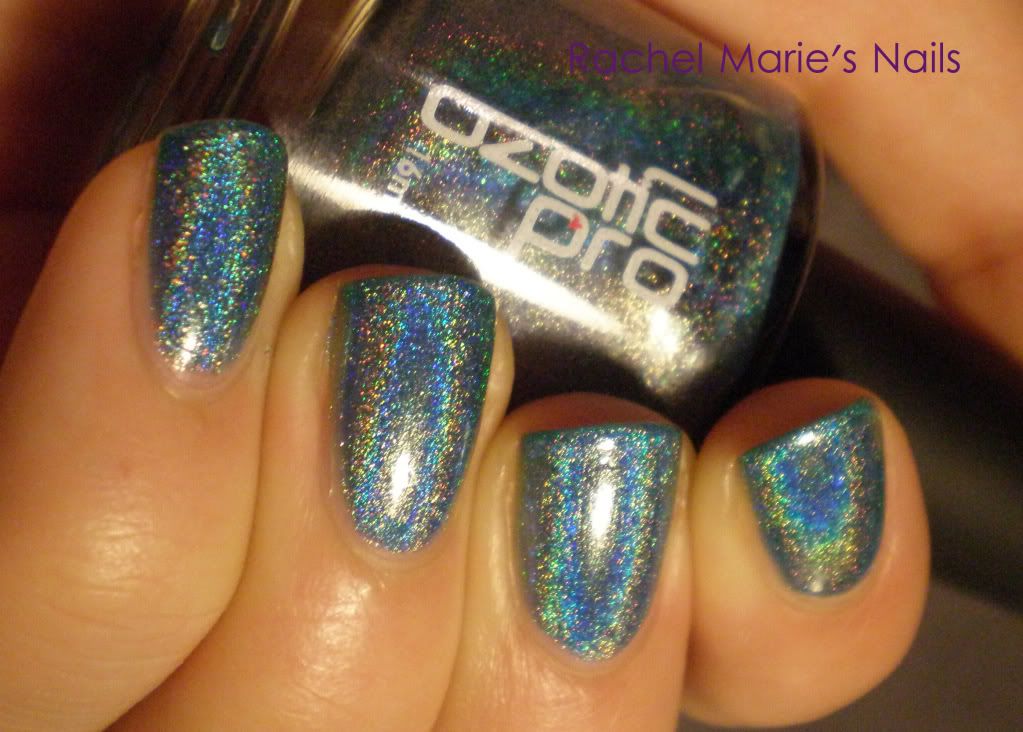 515 is a medium blue holographic with a strong linear effect.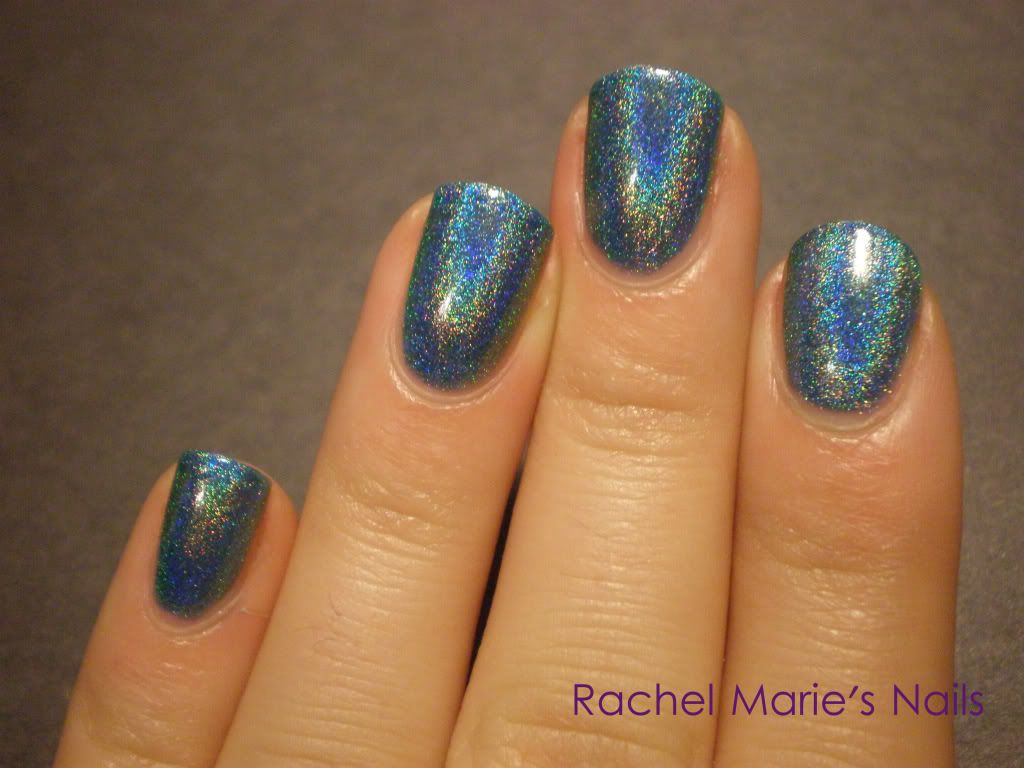 I haven't played with this one in the sun yet, but WOW.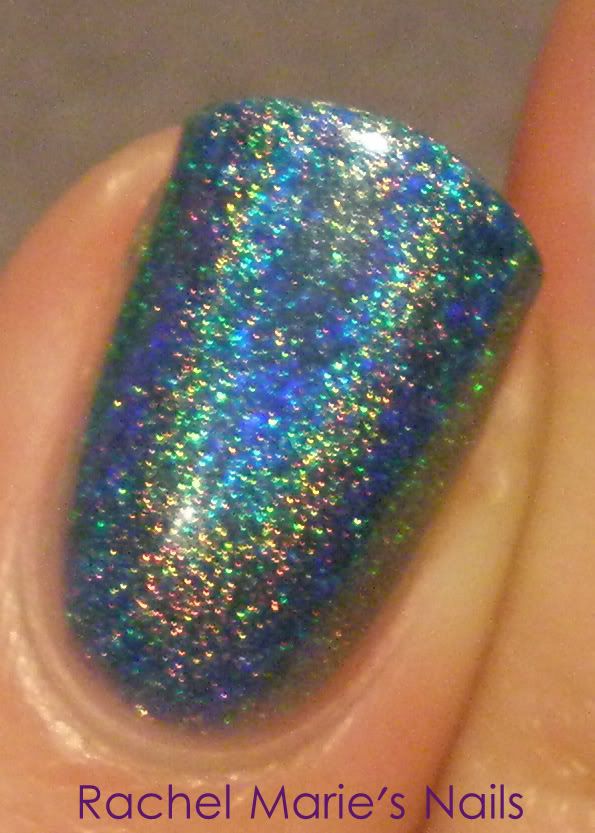 Unfortunately, this is an Australian brand but Ozotic Pro polishes are available for international shipping
HERE
.
I don't see this one on the website, but they have other colors in the same collection.