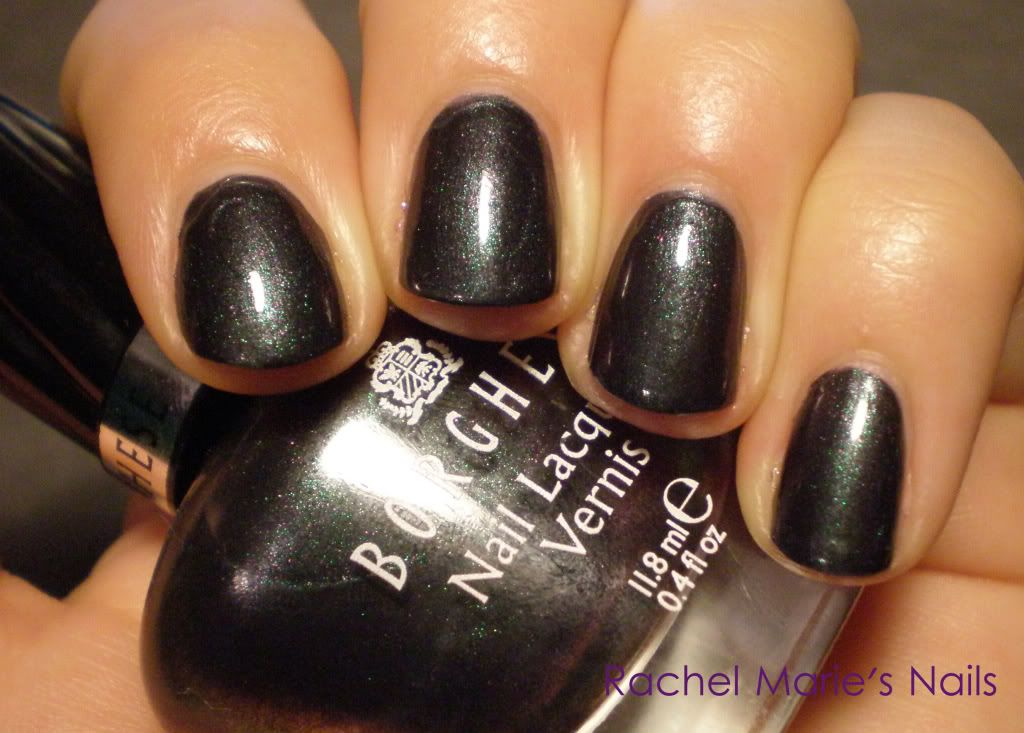 This is 3 coats of Borghese Stellare Notte.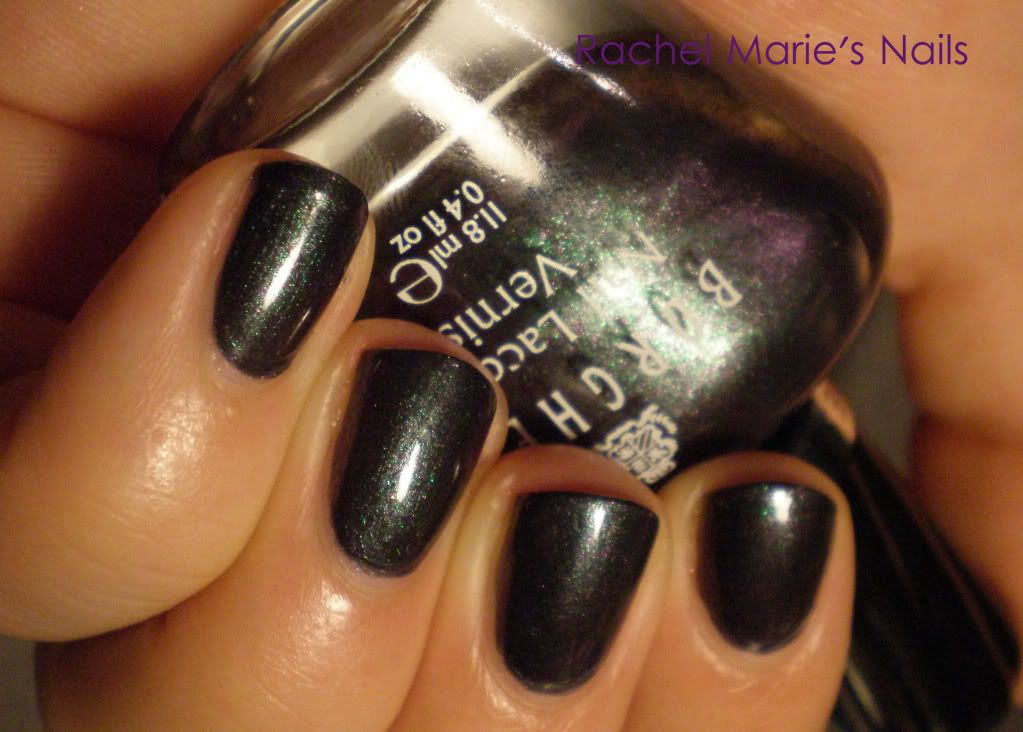 Stellare Notte is a deep slate grey duochrome that shines purple and green.
I'm been lemming this polish for a while now and finally, armed with my coupon, I bought it!
You can see some of the duochrome particles playing here.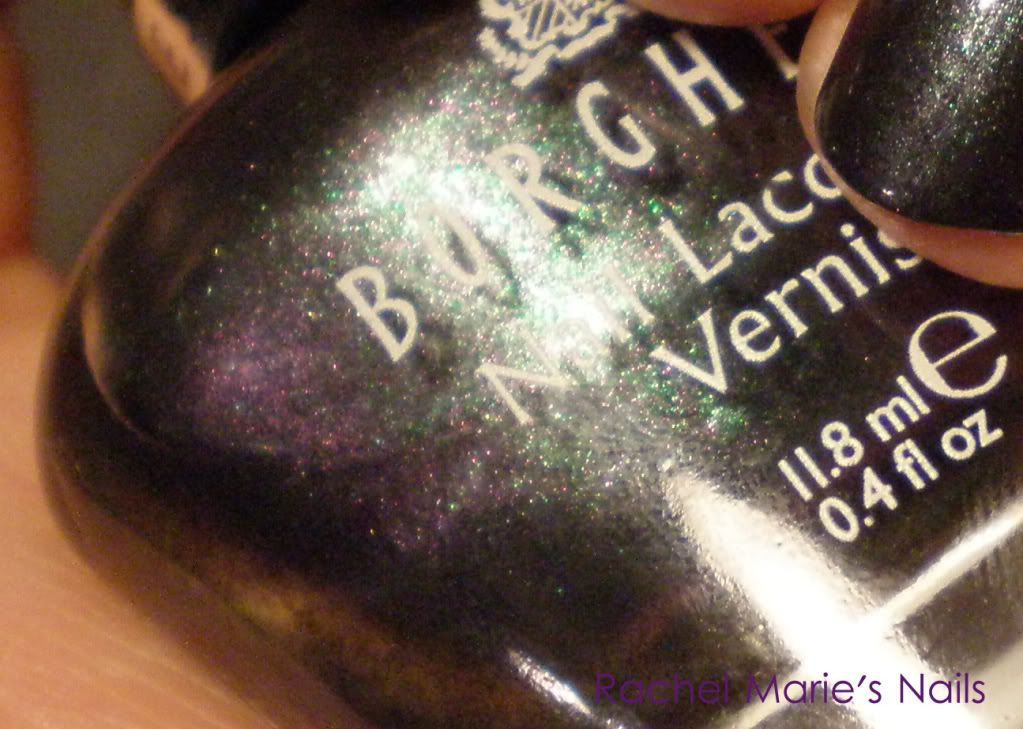 How stunning is this?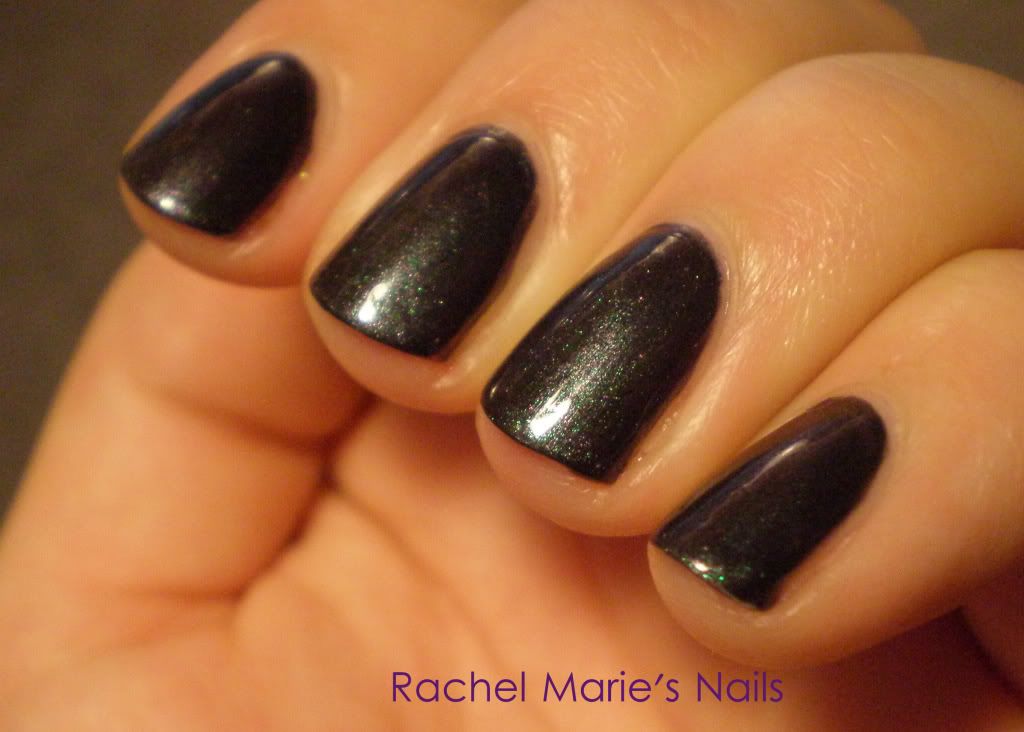 It was very hard to capture the duochrome in this polish but it's gorgeous in person.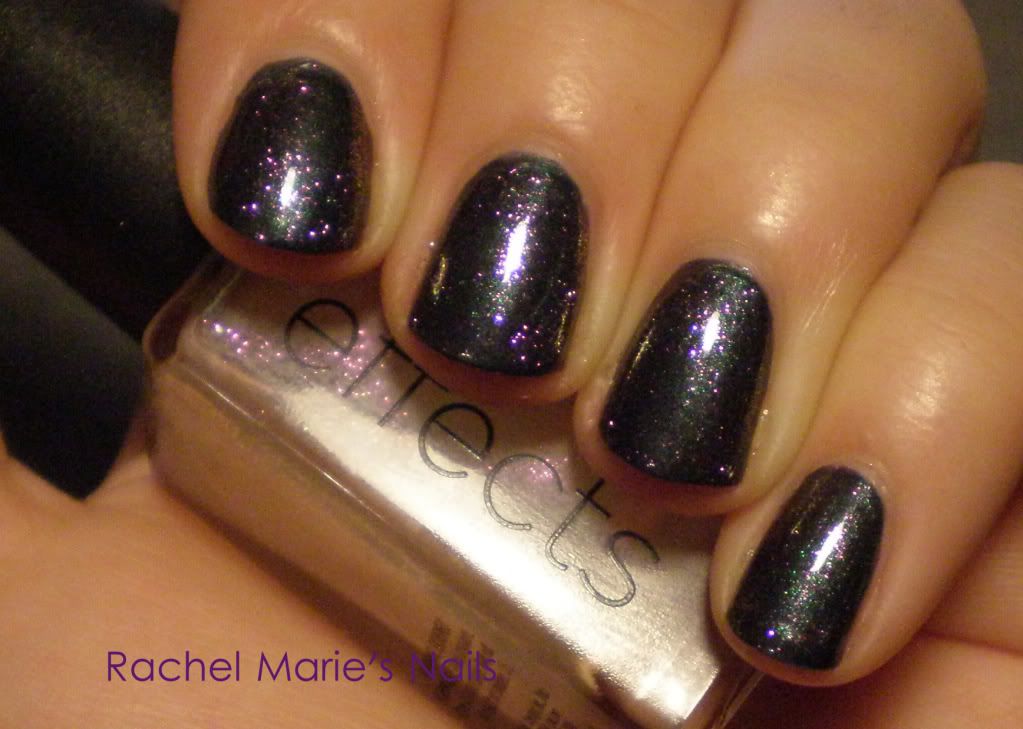 I tried layering Raspberry Sparkle over it but I think it made it look dirty.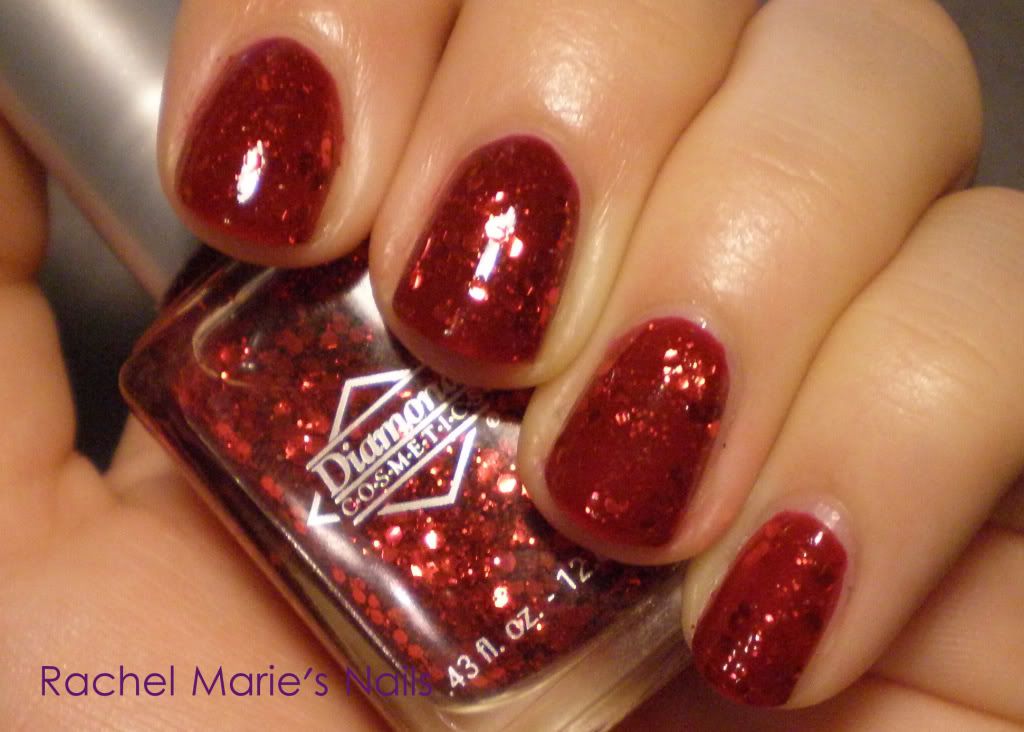 This is 2 coats of Diamond Cosmetics Red Chunky Glitter over China Glaze Phat Santa.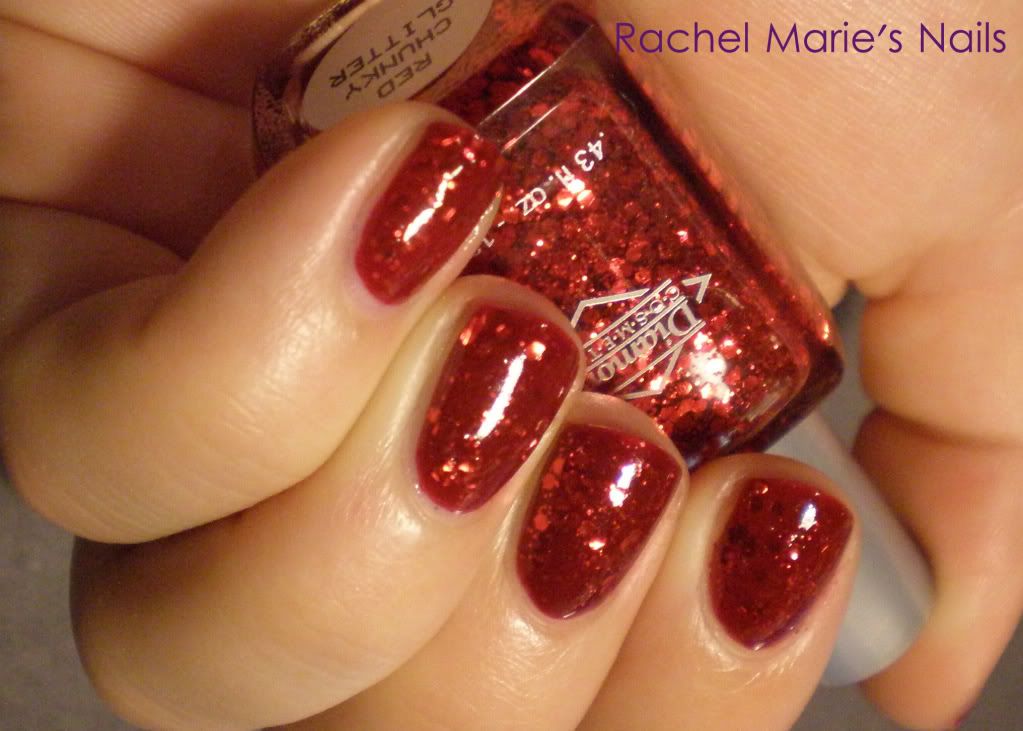 I tried Red Chunky Glitter over black last time and didn't love it. Now that I have it over red, I love it!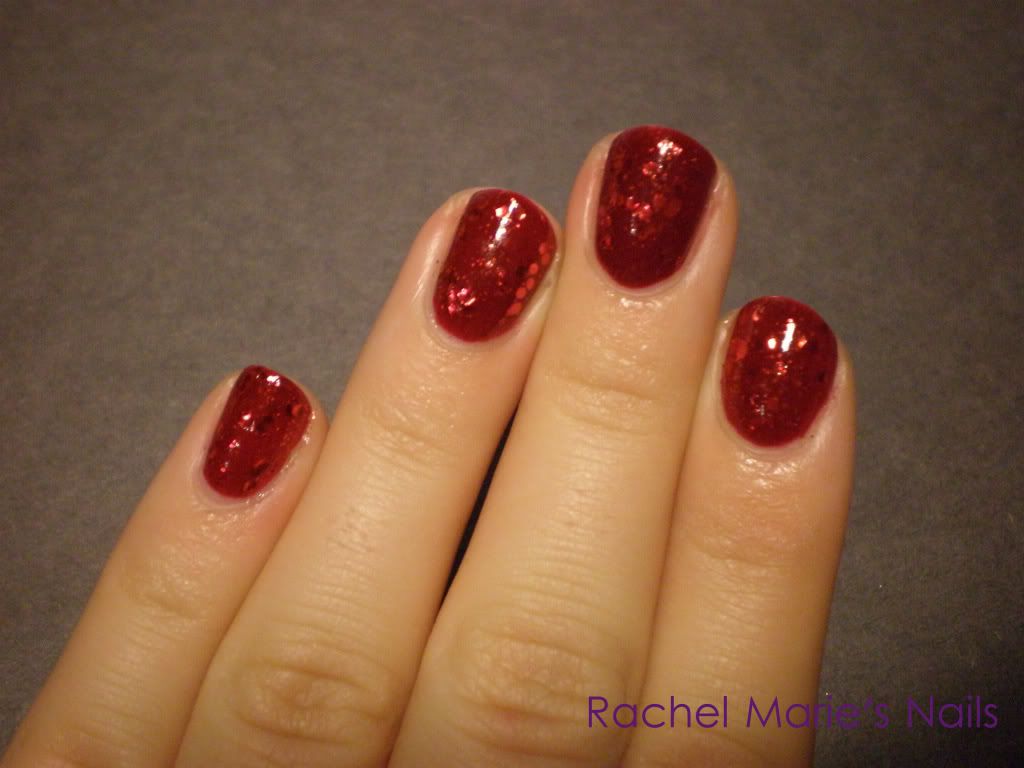 This combination reminds me of the way Deborah Lippmann's glitters.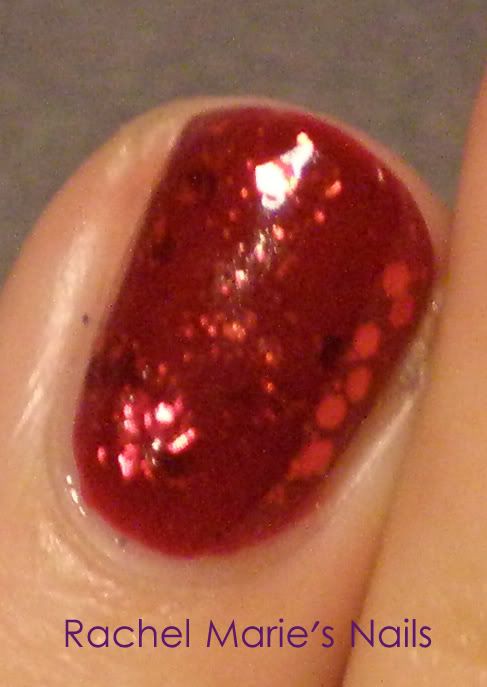 Yum.
What do you think of these polishes?