This is 3 coats of SpaRitual Enlightened Soul.
Enlightened Soul is a bright yellow creme polish. The application was a bit streaky but I also applied this polish with haste.
This polish is really fun and sunny but the name is cheesy to me.
At the time, I really didn't feel like wearing yellow by itself so I went with a layering combo.
I added one layer of Petites Color Fever Pink Diamond.
I love that this combo is kind of unexpected.
Ignore the excessive amounts of cuticle cream here. I don't like to put off moisturizing.
This is 3 coats of Orly Here Comes Trouble.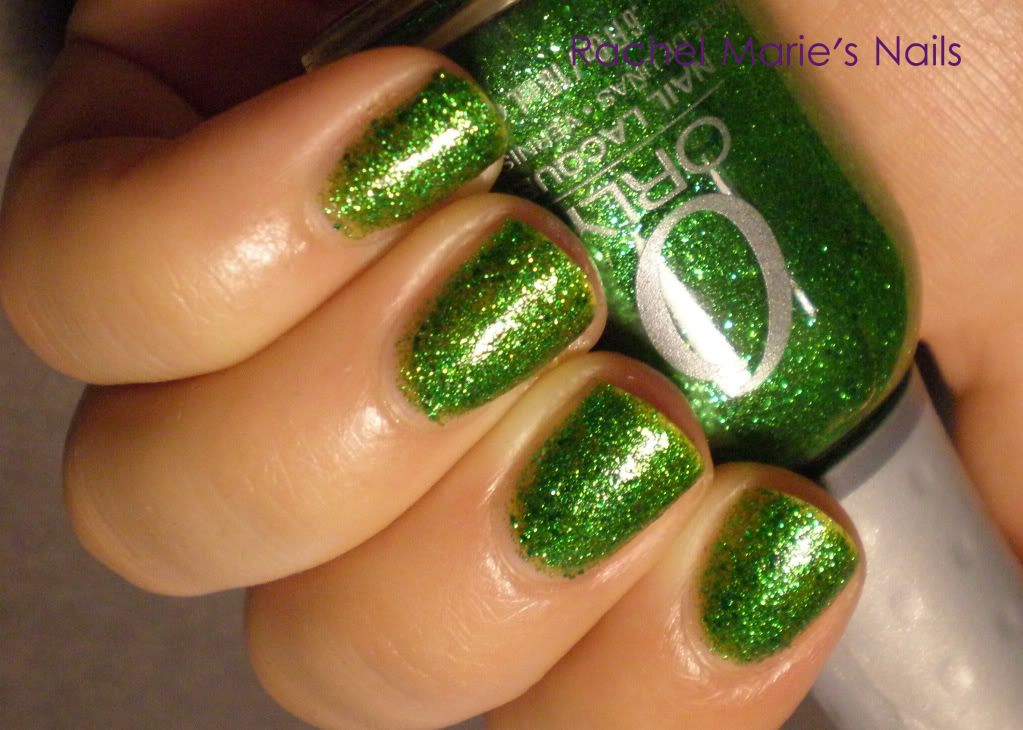 Here Comes Trouble is a grassy green glitter polish with larger glitter hexagons and smaller round glitter.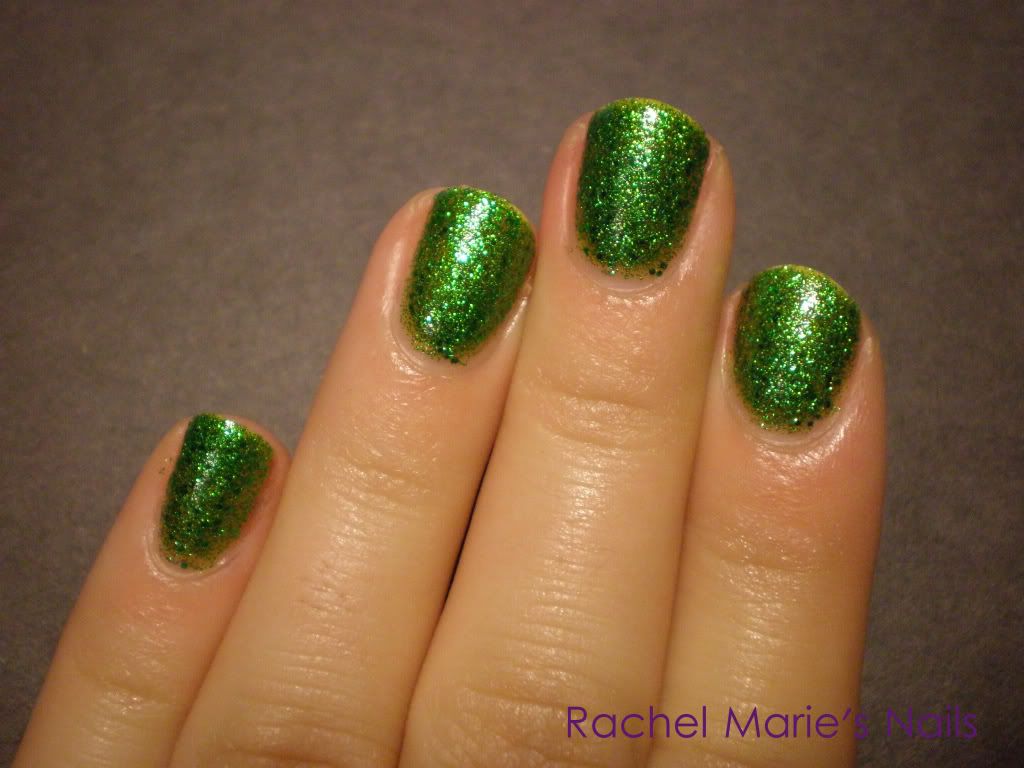 This was also a really fun and bright polish.
I think I get bored too easily.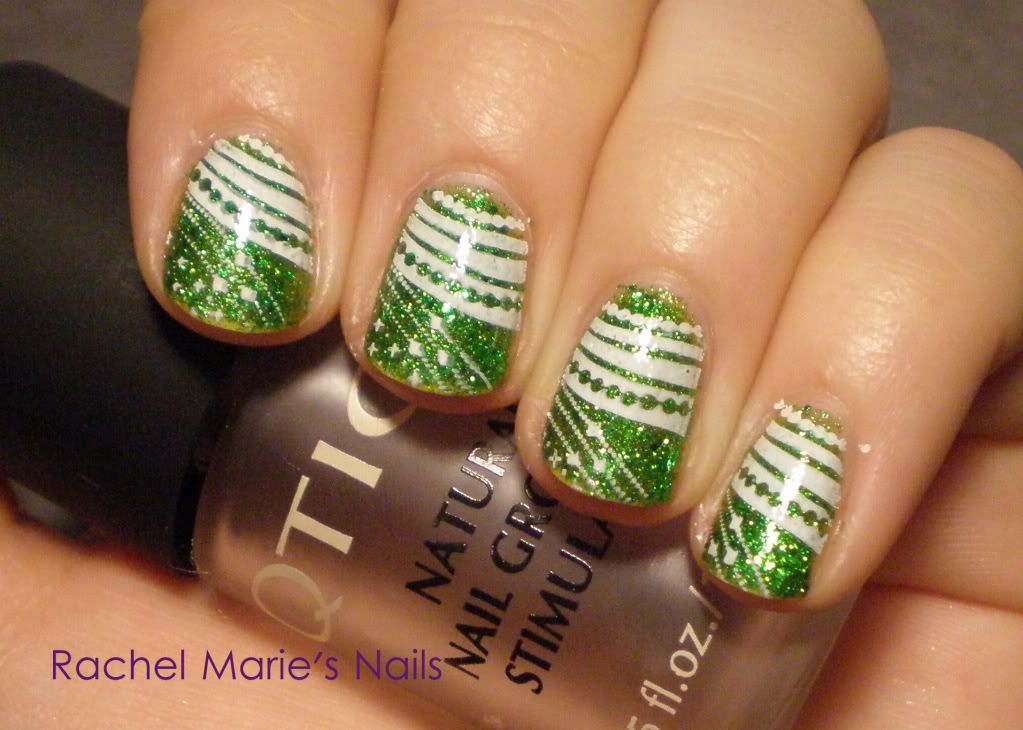 I stamped over it with Konad White and a MASH plate that I don't know the number to because my plates have run away from me today.