I have become obsessed with Deborah Lippmann glitter polishes. I have 4 in my collection and pretty soon hope to have a couple more. I know it doesn't seem like a lot, but coming from someone who never thought they would invest in high end polishes- it's kind of exciting.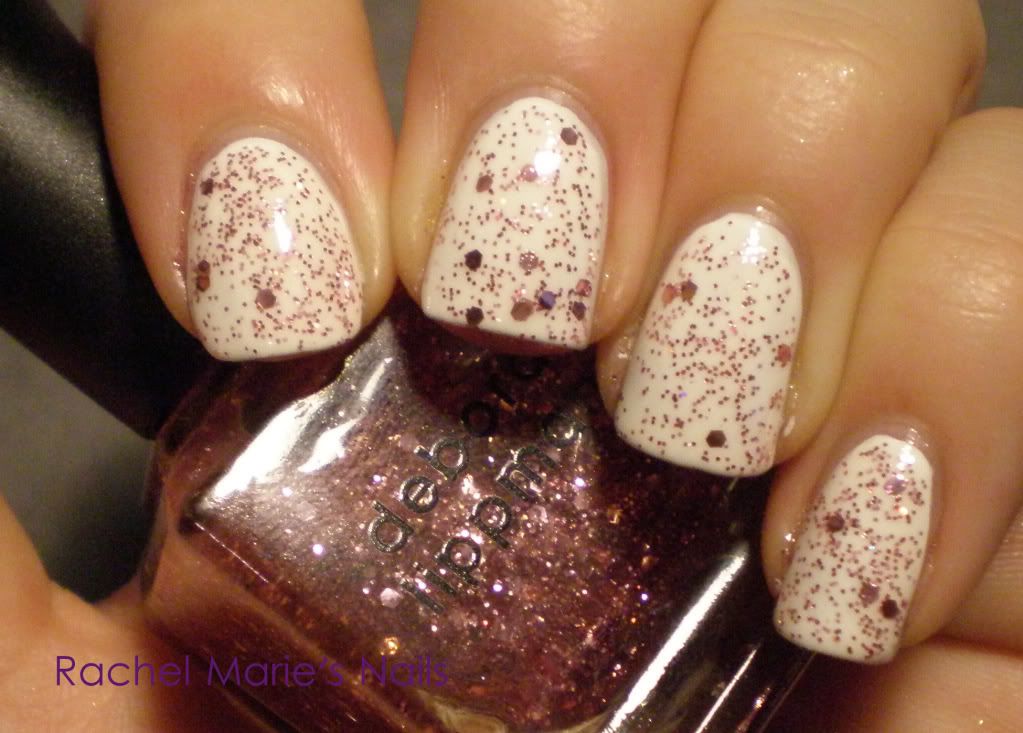 This is 2 coats of Some Enchanted Evening over Ulta Snow White.
Some Enchanted Evening is a pink glitter polish with large pink glitter hexagons and smaller, round pink glitter.
I loved the way this looked on me until a kind lady told me my "polish looked like it was already chipping." I swear, some people have severe word vomit.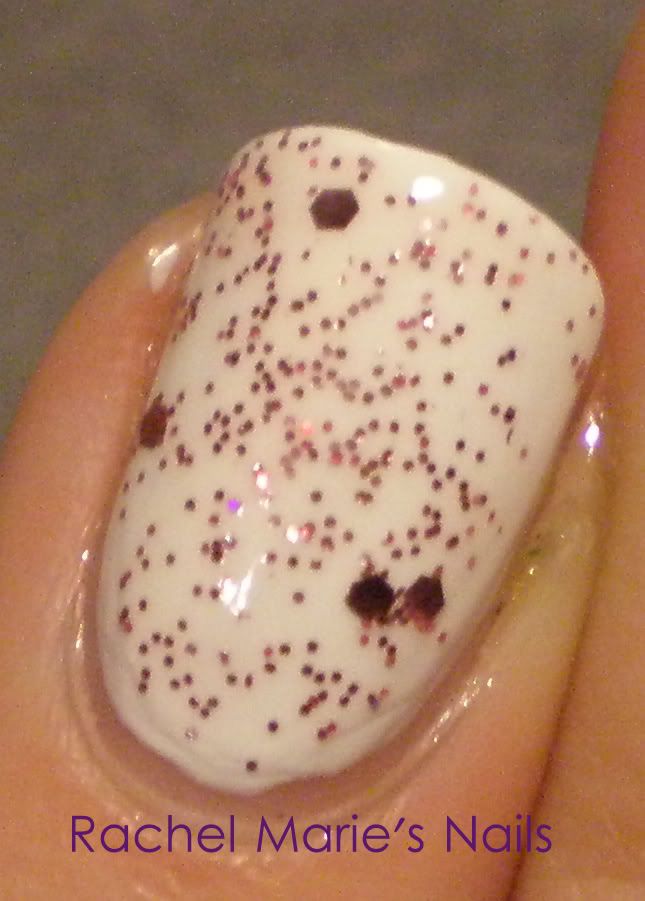 Yum, glitter.
What do you guys think of Some Enchanted Evening?