I'm starting a new segment today called the "Dupe Scoop". I know that's terribly cheesy but that's it. :)
And in the Dupe Scoop I will be comparing polishes I have in my stash to see if they're dupes or not.
Milani Gold Glitz Vs. Petites Color Fever 24k Gold
This is 2 coats of both. Can you tell which is which?
GG, 24KG, GG, 24KG.
These are dupes. I can't tell them apart. They have the exact same formulation.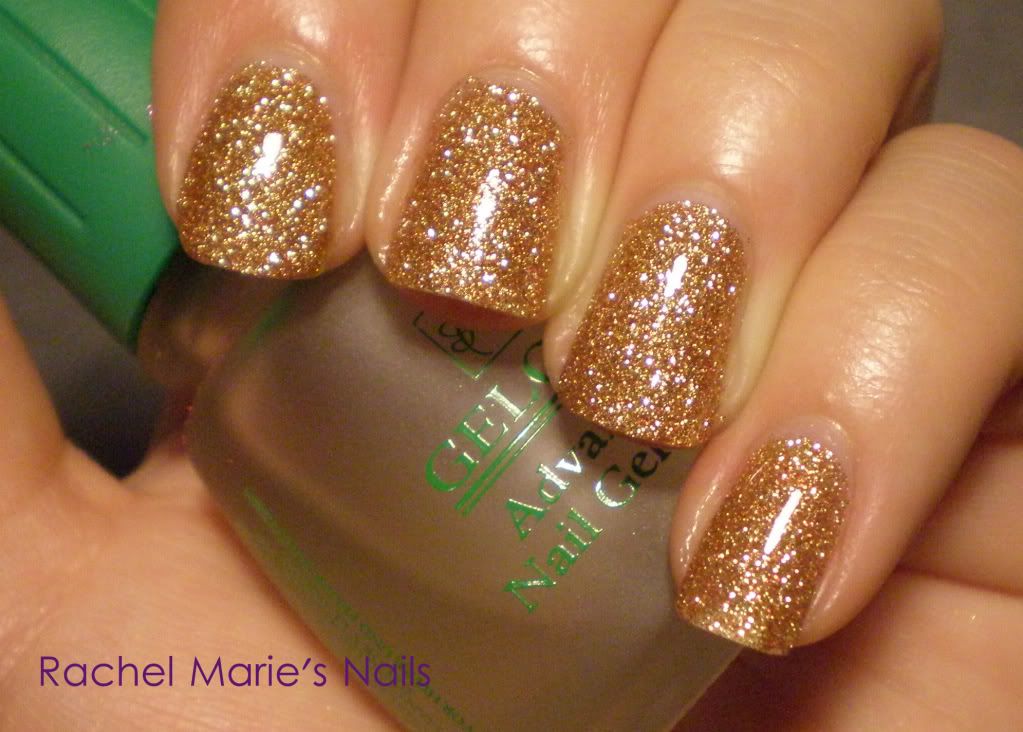 With Top Coat.
Well, Which is a better deal? Petites Color Fever polishes are $3.99 at RiteAid for .25 oz. Milanis are $4.99 for .5 oz and are available through more retailers. I would have to go with the Milani here. Even though the PCF has a cuter bottle.
I hoped that helped anyone that was interested!
:) Are there any polishes you would like to see compared?