I don't even think I can express how happy I am it is finally Sunday. I've been so busy between nail school, work, and babysitting. Today is the first day I've gotten to relax all week. :D
Today, I want to show you two new Forever 21 polishes I have recently purchased.
This is 3 coats of Black/Teal.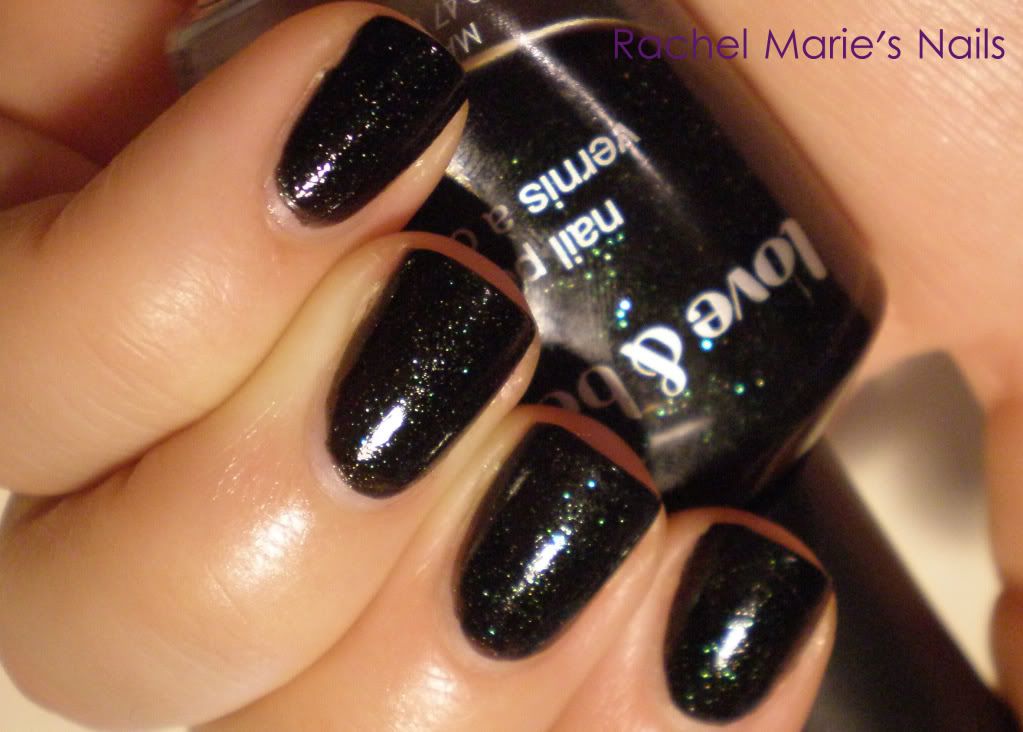 Black/Teal is a black jelly polish with teal glitter.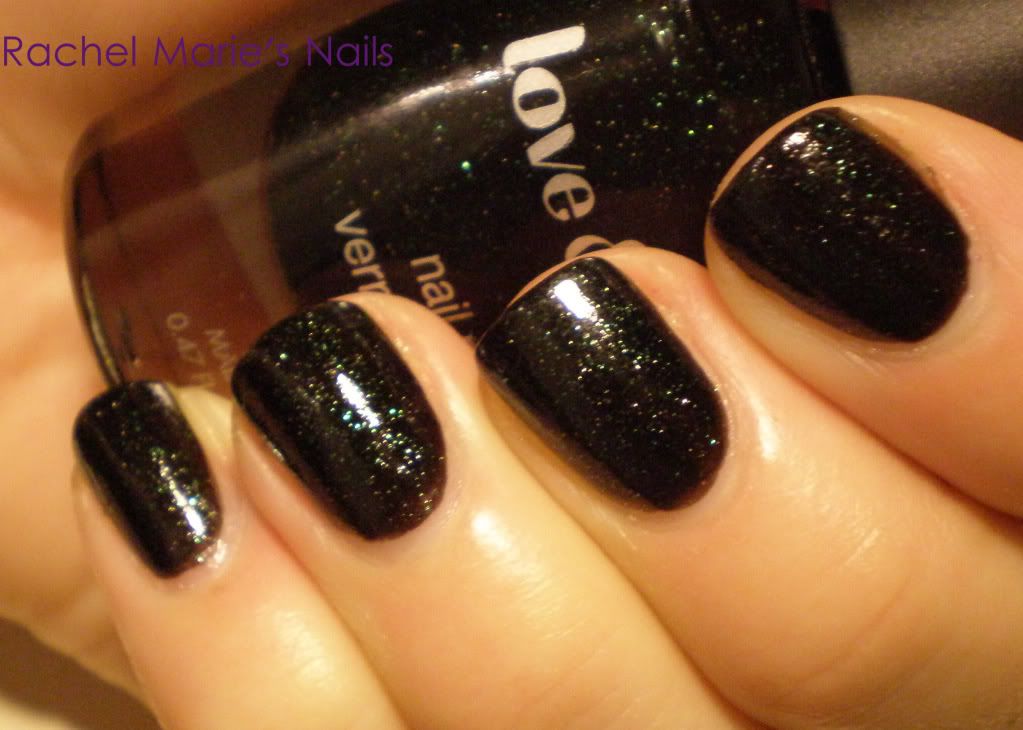 This polish was very hard to capture but I love that the teal glitter doesn't get lost in the black base.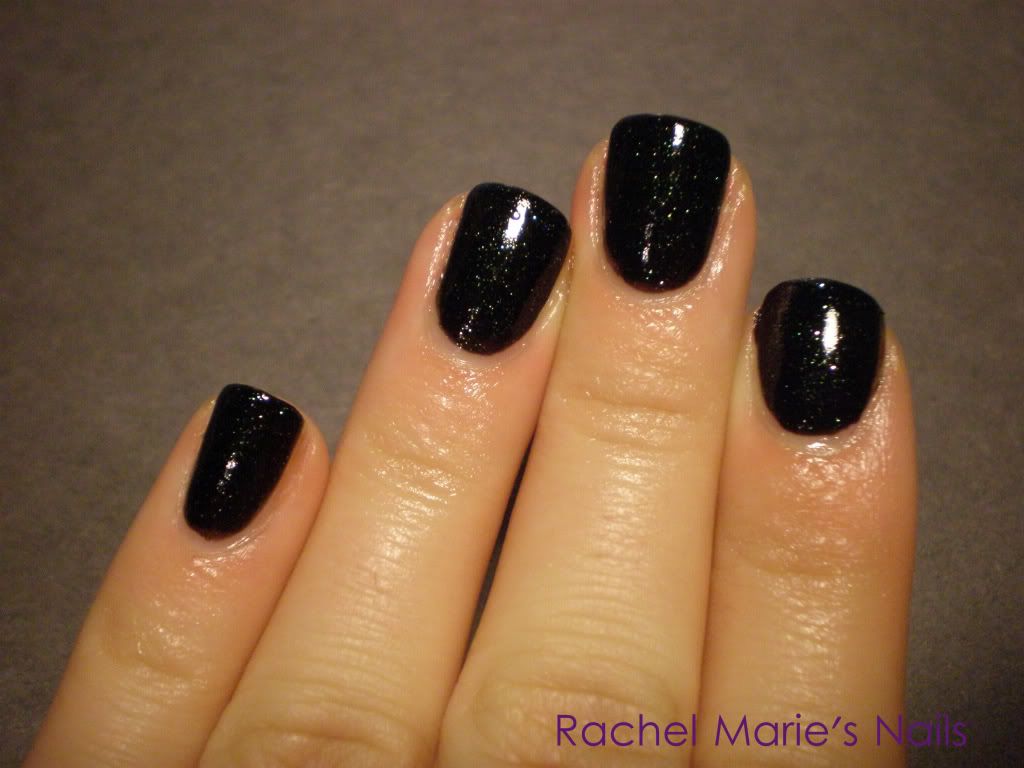 It reminds me a bit of the night sky.
Argh, my fingers were a bit greasy from the quick dry spray.
This is 3 coats of Gold.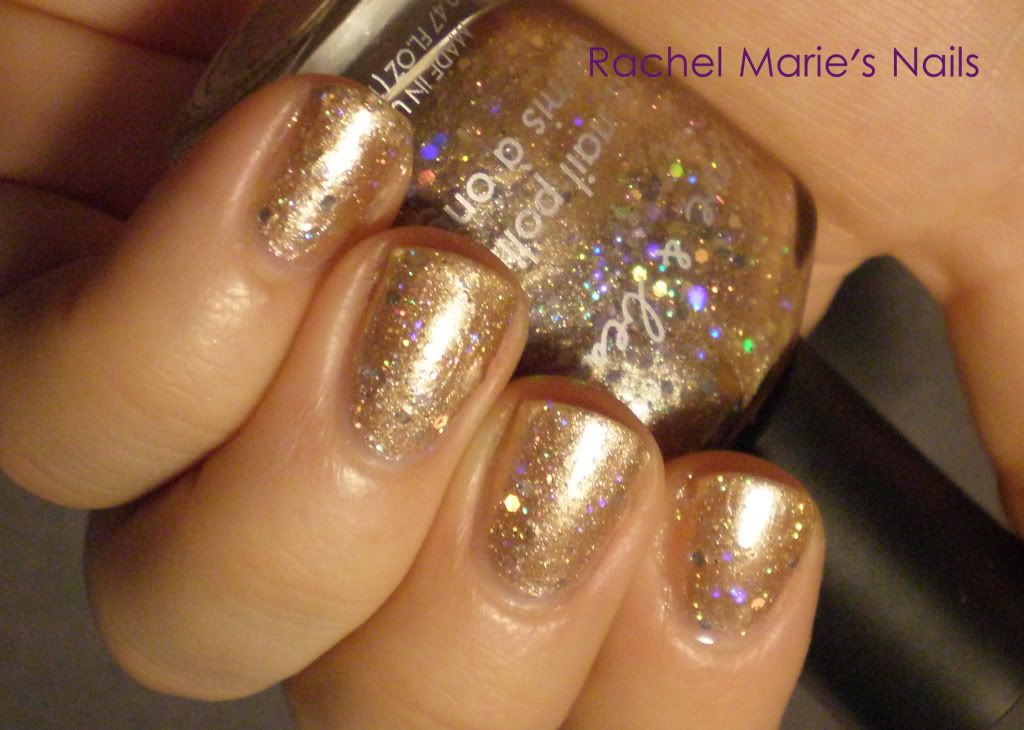 Gold is a warm gold frosty polish with holographic glitter and silver holographic glitter hexagons.
I love this polish. It's the perfect shade of gold for me and the glitter is just amazing. The only problem I do have is how the glitter sinks under the base sometimes and makes the polish appear a bit lumpy.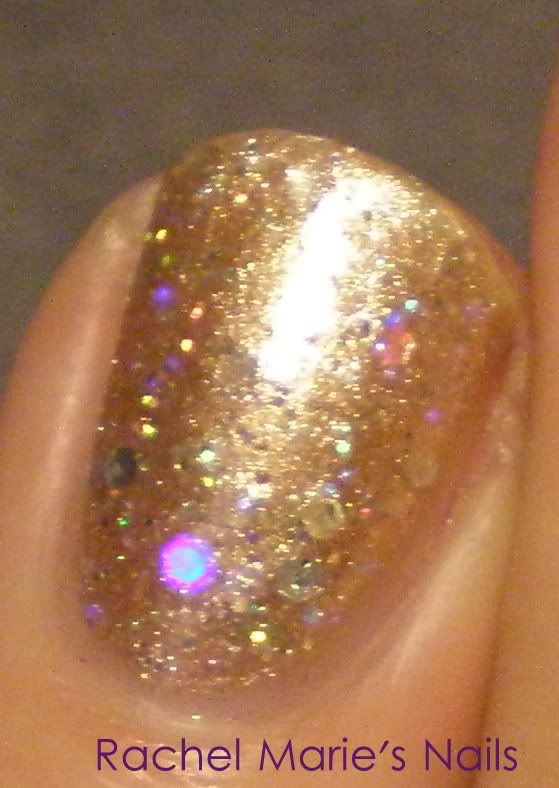 Look at the glitter!
I love Forever 21 polishes. These bottles run about $2.80 which is pretty cheap and all the polishes are pretty unique. A lot of them are reproduced LA Girl's polishes for a cheaper price.
Do you own Forever 21's Love &Beauty polishes?