I think these are the last polishes I have to show you in my swap with
Swaafie
, with the exception of GOSH Holographic and Rainbow. I wear these polishes a lot but never seem to take pictures.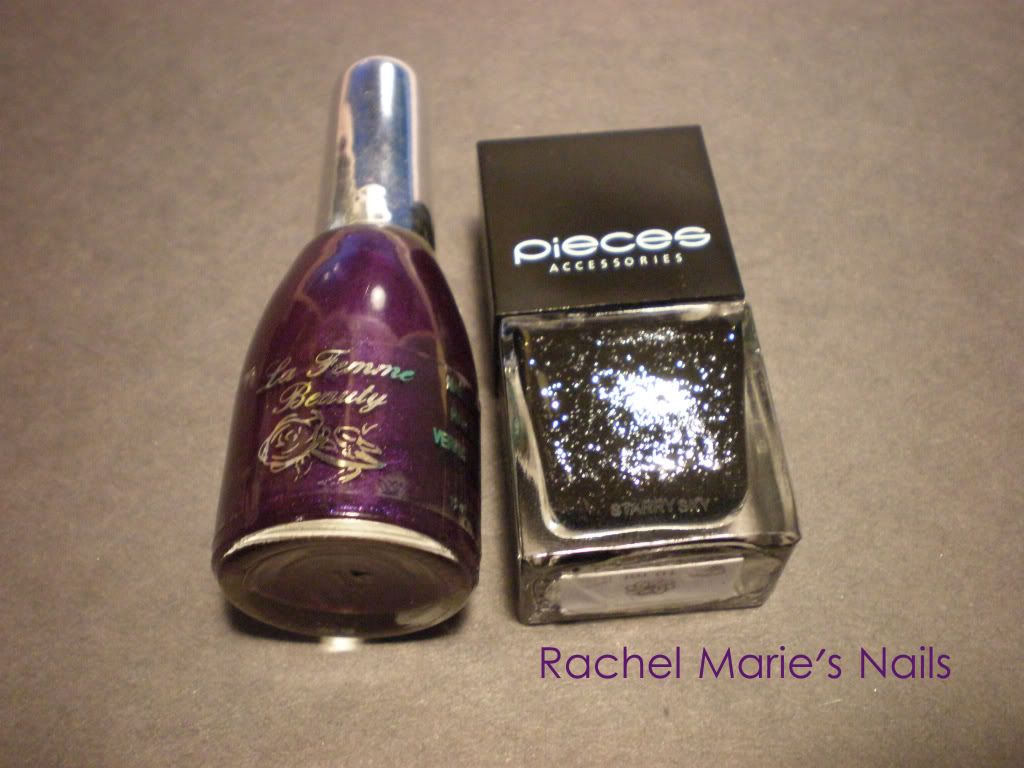 La Femme Beauty Odyssey and Pieces Starry Sky.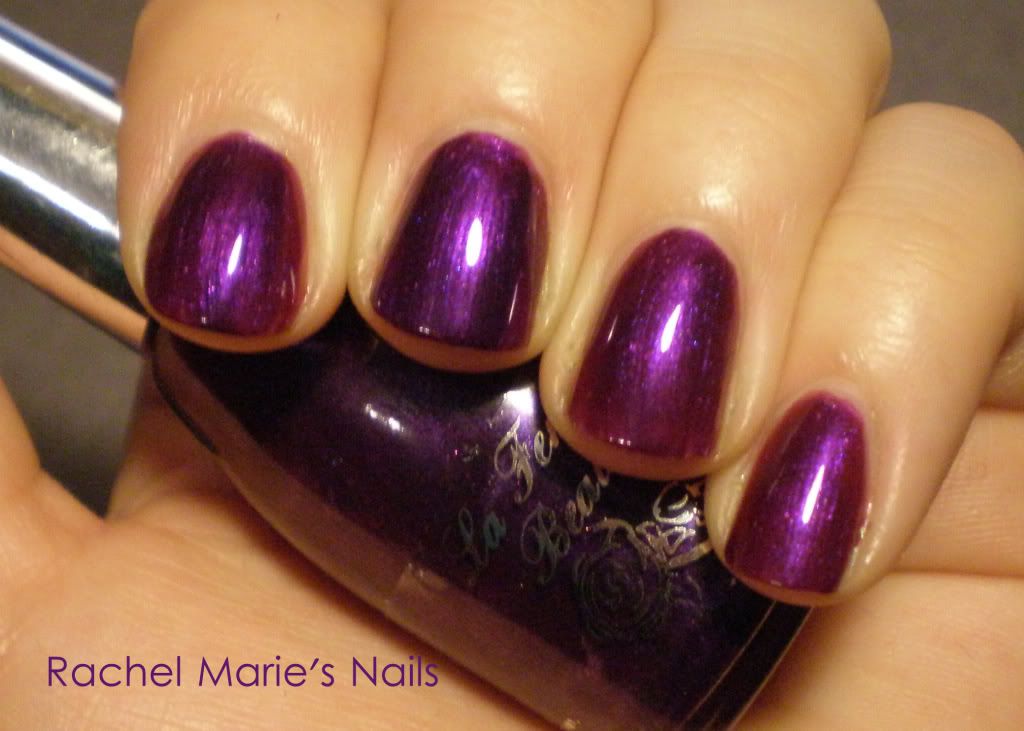 This is 3 coats of Odyssey.
Odyssey is a deep purple with blue and purple shimmer.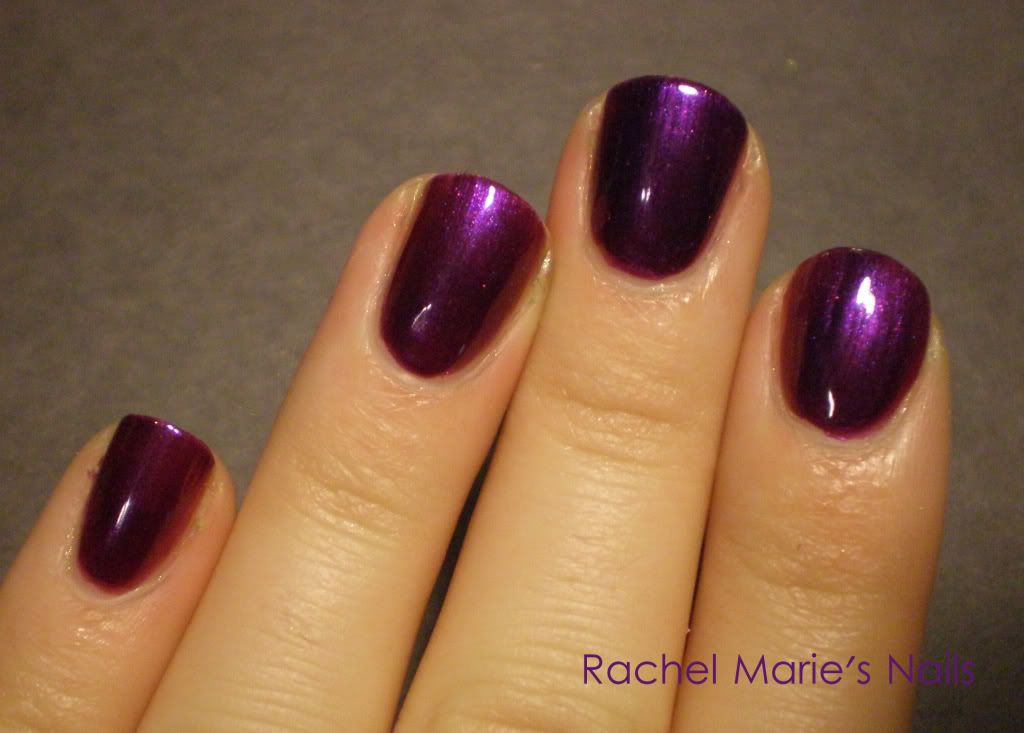 This polish was a bit streaky and gave my nails and uneven finish. Argh.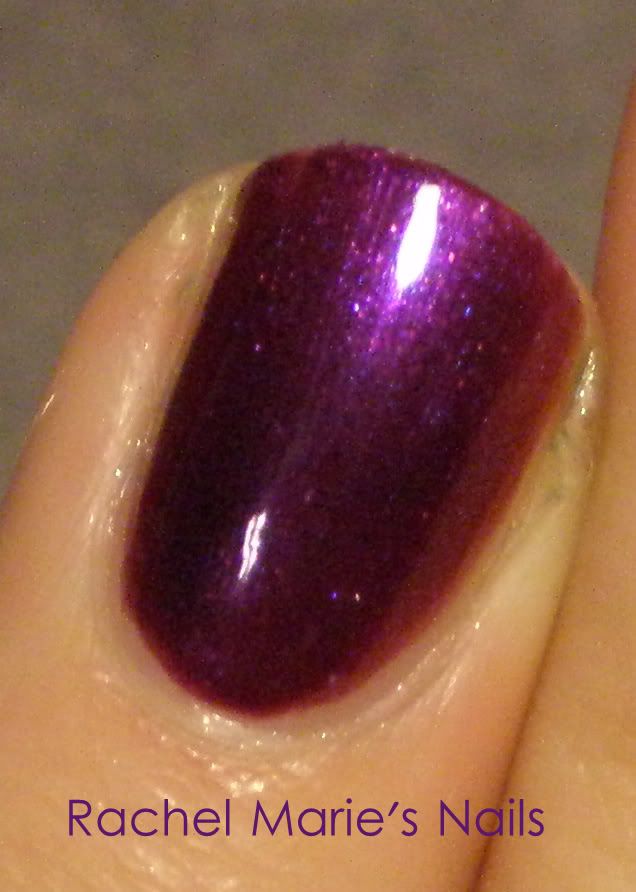 Here you can see bits of the blue shimmer.
This is 2 coats of Pieces Starry Sky.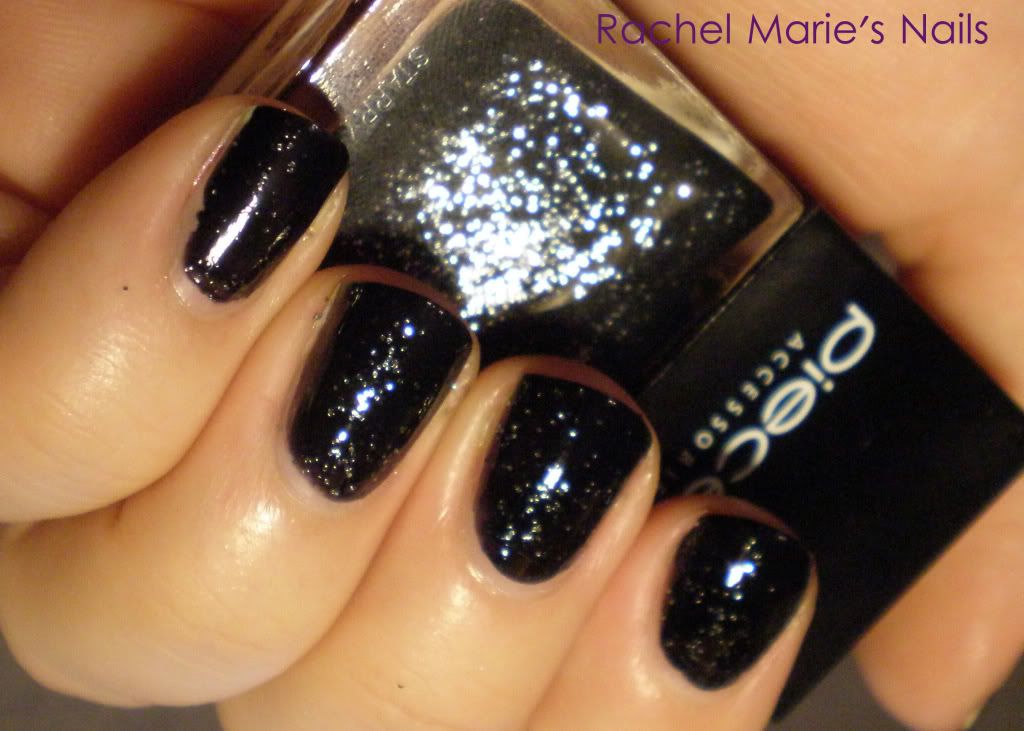 Starry Sky is an opaque black jelly polish with silver glitter.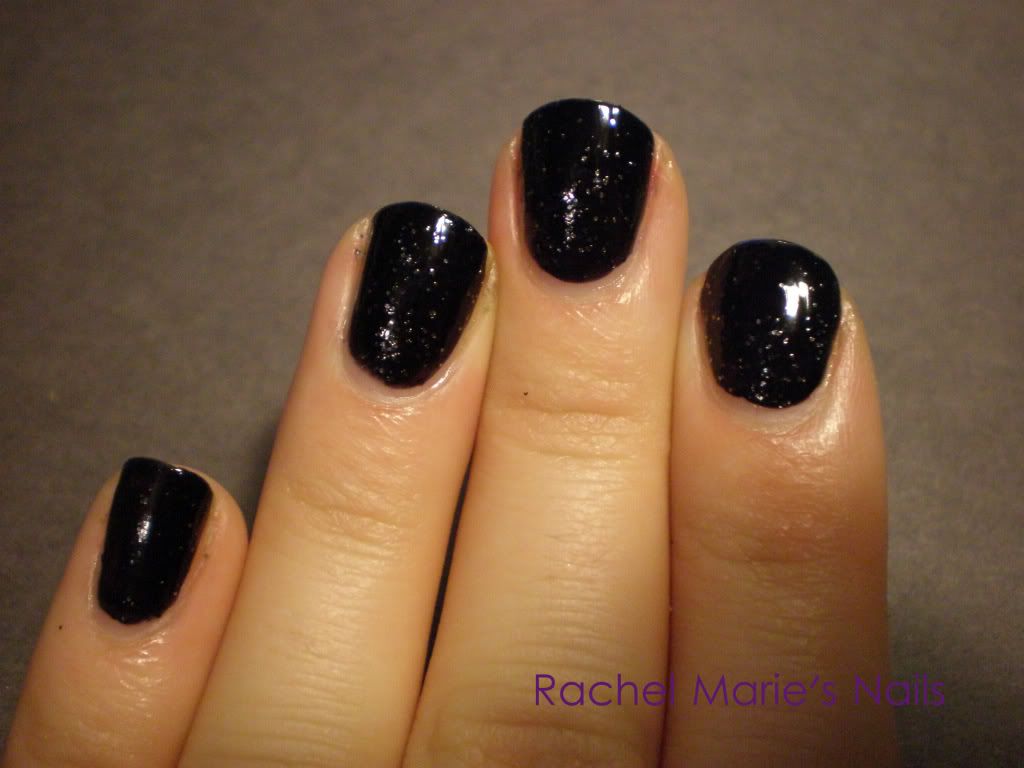 I don't think I have anything like this in my collection and I'm really thrilled with how fun it is. I love that the silver glitter still shines through.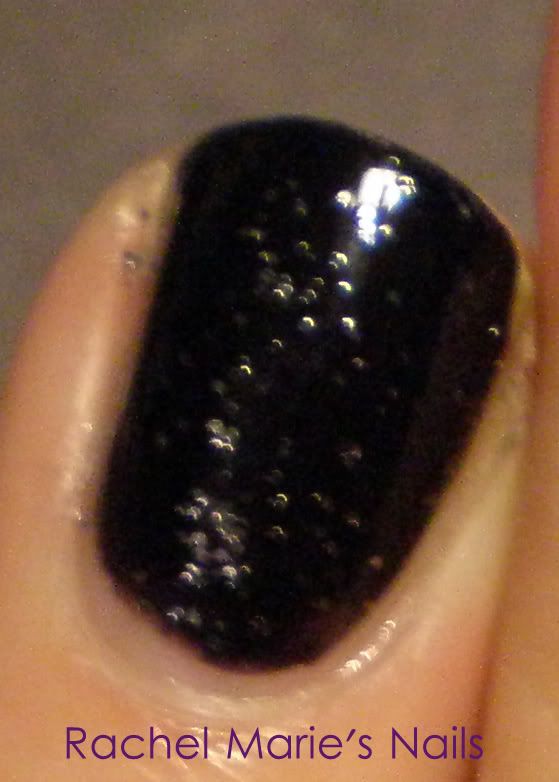 This polish dried a bit gritty so I think a generous helping on Gelous under my top coat is necessary.
Do you guys have any fun polishes you've gotten in a swap?