Sorry I've been kind of MIA the last few days. Blogger was down and I couldn't write my posts like I planned on. The important thing is, my blog is up and running and I'm posting now. :)
Today I want to show you some old CND polishes. I have to assume these polishes are old because they are in the old style of CND bottle.
Pink Chrome and Aqua Jet.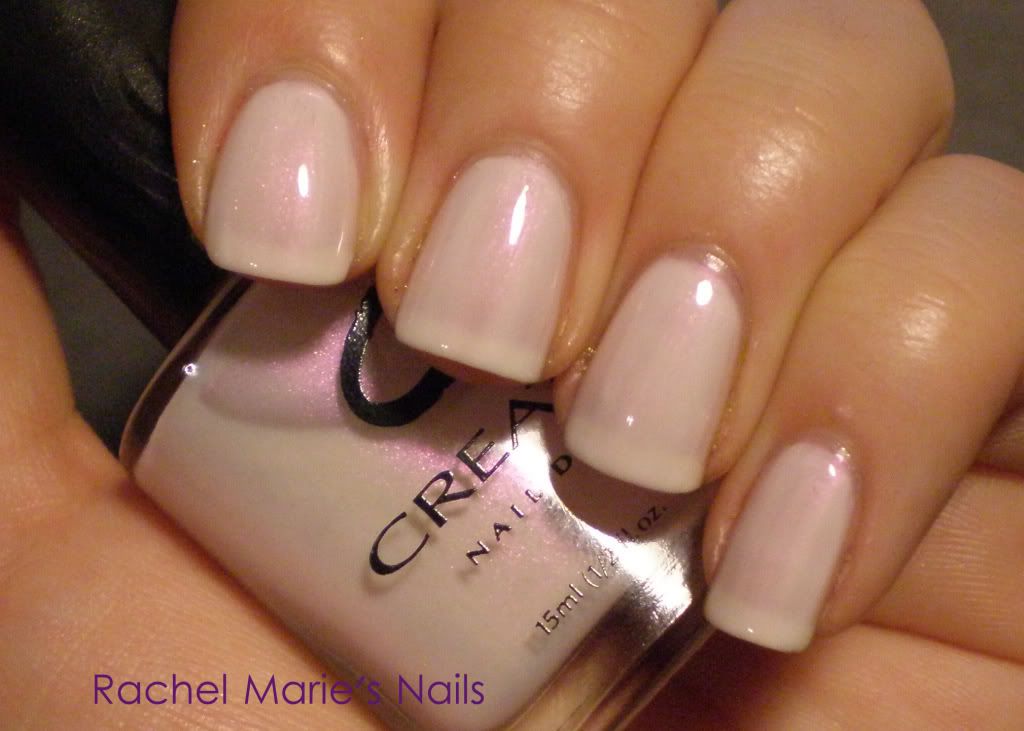 This is 4 coats of Pink Chrome.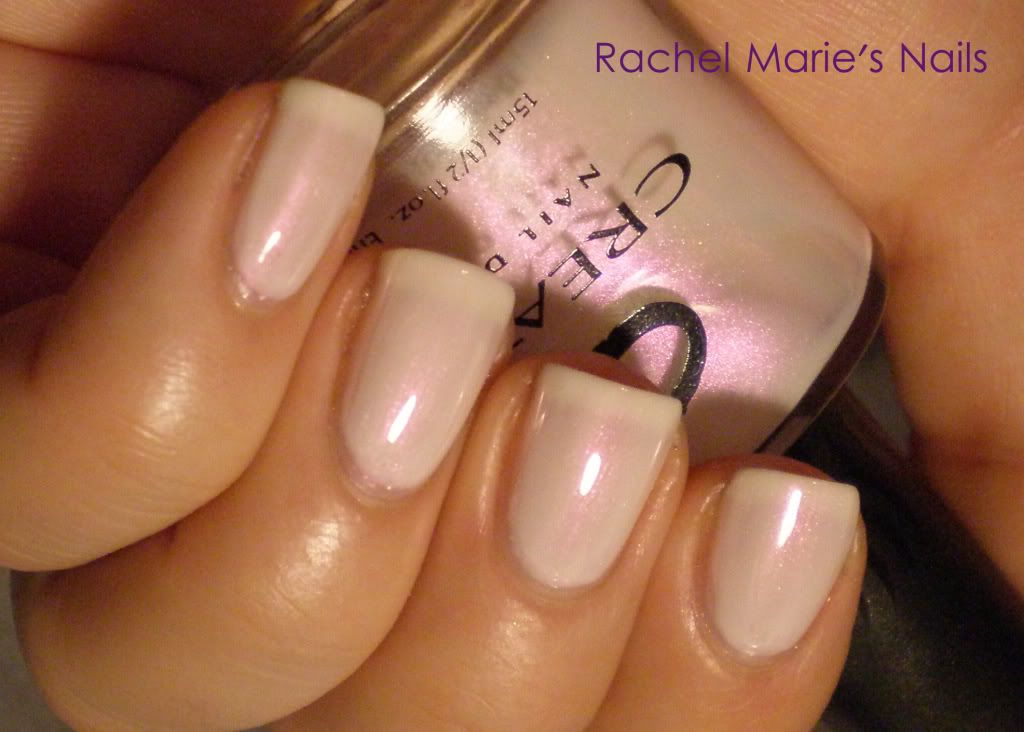 Pink Chrome is a sheer off white polish with pink shimmer.
This polish was a bit streaky, which you can see here. None the less, it was still a pretty polish and it's my go-to for polish palette cleansing.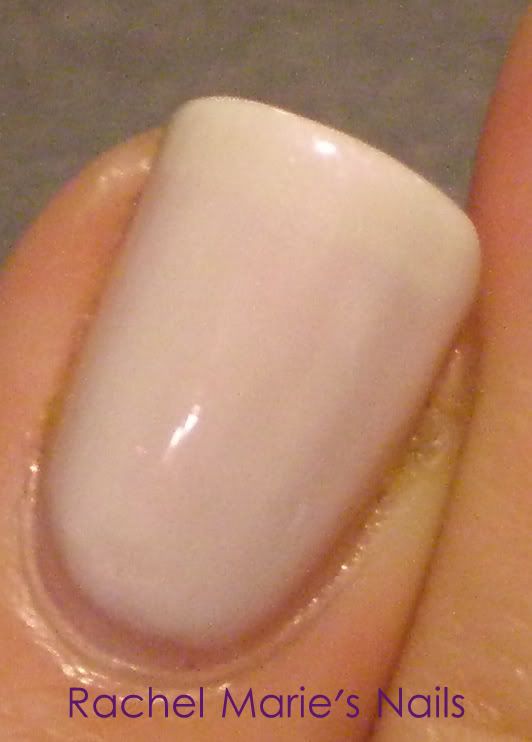 I think this might be my alternative to OPI Bubble Bath.
This is 4 coats of Aqua Jet.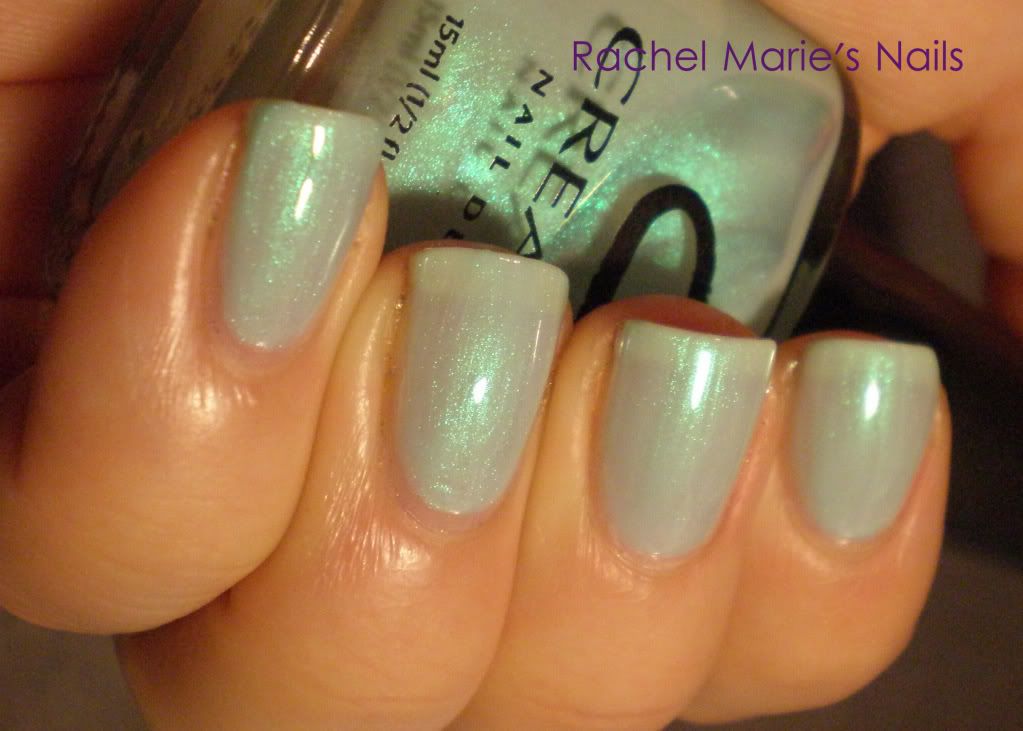 Aqua Jet is a pale baby blue polish with green shimmer.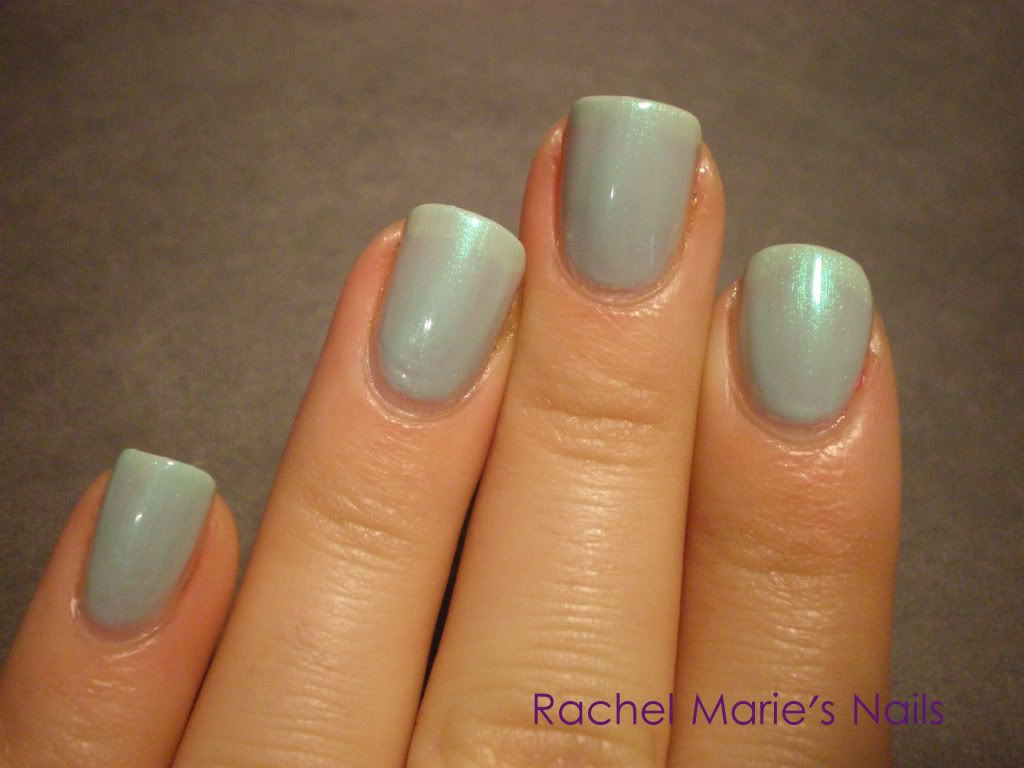 I think this polish is gorgeous on it's own by the polish lover in me wants to see it layered over a blue creme.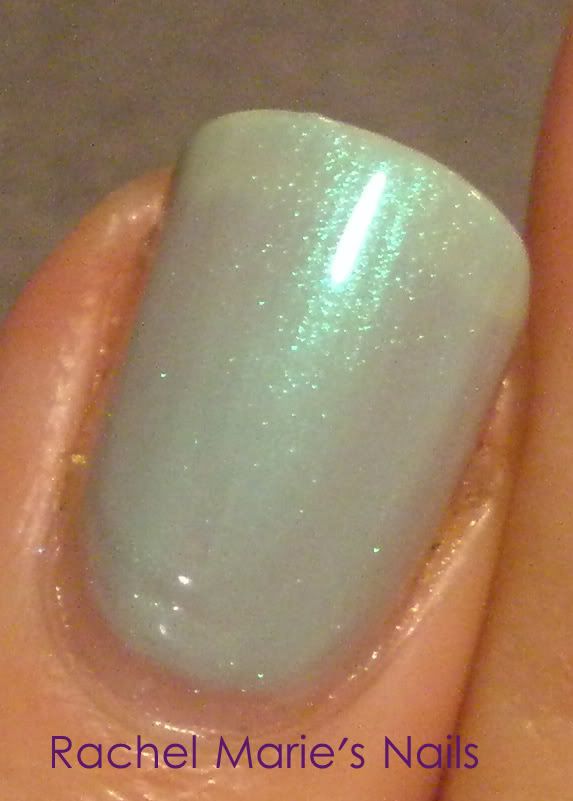 This shimmer in this polish is really lovely.
Although these polishes are sheer- they are quite lovely and I'm happy they are part of my stash.
I can't tell you where these polishes are available since I bought it at a local retailer- but it seems like there's quite a few listed on eBay.
Do you own any old CND polishes?