Happy Mother's Day! In a moment I'll be giving my mother a "spa" day. :) I'm giving her a manicure, a pedicure, dying her hair, and waxing her legs. But I thought I'd quickly share these swatches with you first.
Pearl Of Wisdom, Shanghai Shimmer, and Suzi Says Feng Shui.
This is 4 coats of Pearl Of Wisdom.
Pearl Of Wisdom is a sheer pearly polish with pink shimmer and silver micro glitter.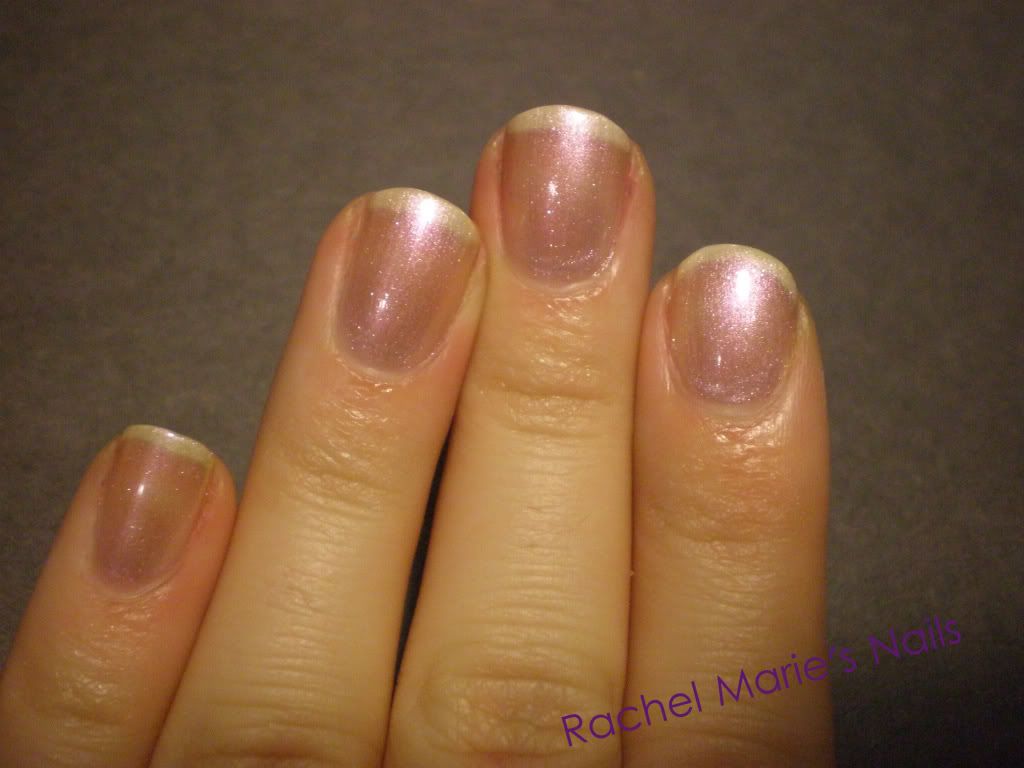 Obviously, this is a sheer polish that could be layered. But it's a great palate cleanser.
Normally I wouldn't be interesting in a polish like this but I found it in clearance for about 3 dollars.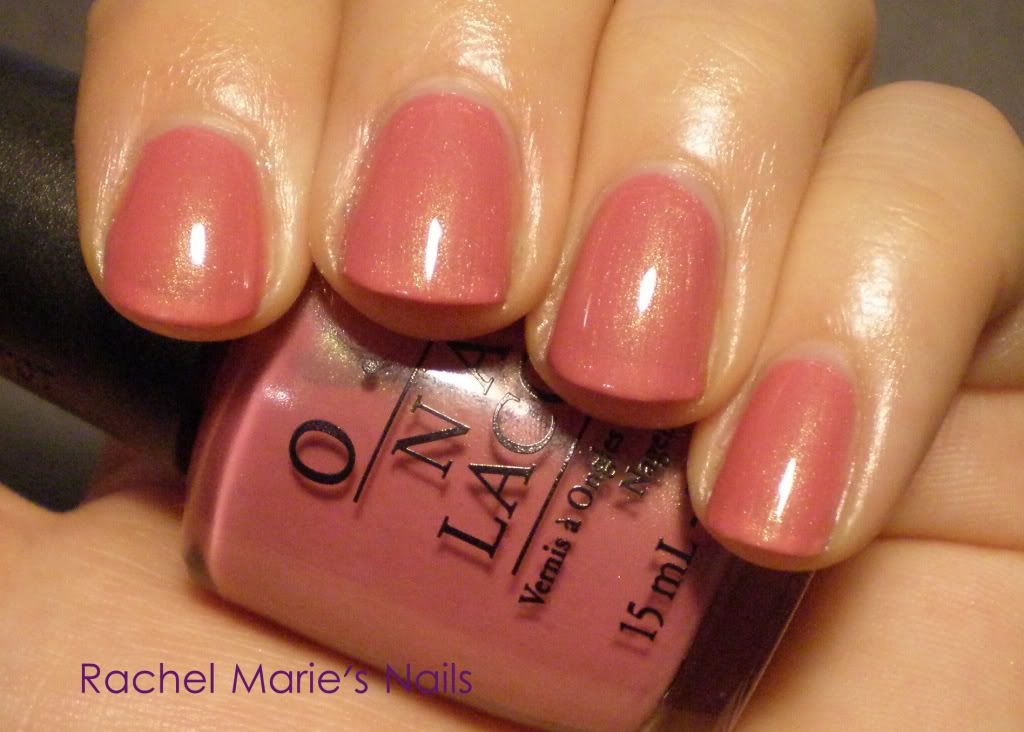 This is 2 coats of Shanghai Shimmer.
Shanghai Shimmer is a mauve pink polish with gold and green shimmer.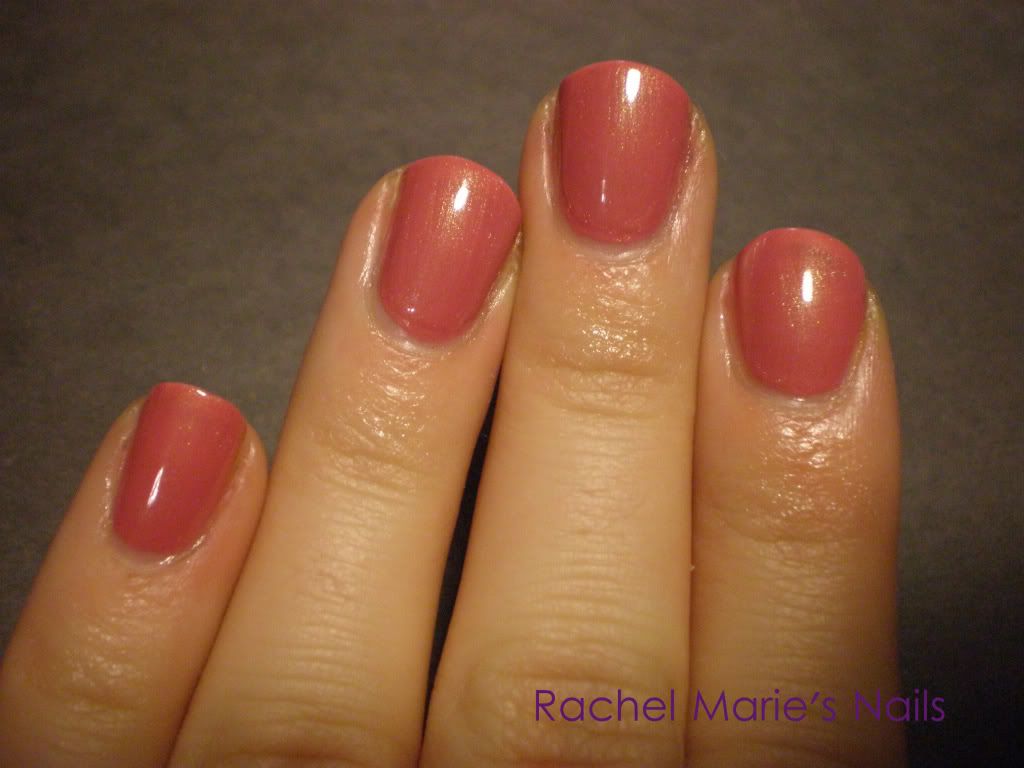 I loved this polish in the bottle- but on me it was grandma-city.
Here you can see the gold shimmer- the green shimmer is a bit harder to see. I ended up throwing this in my polish box to use at school.
This is 2 coats of Suzi Says Feng Shui.
Suzi Says Feng Shui is a dusty deep teal blue creme.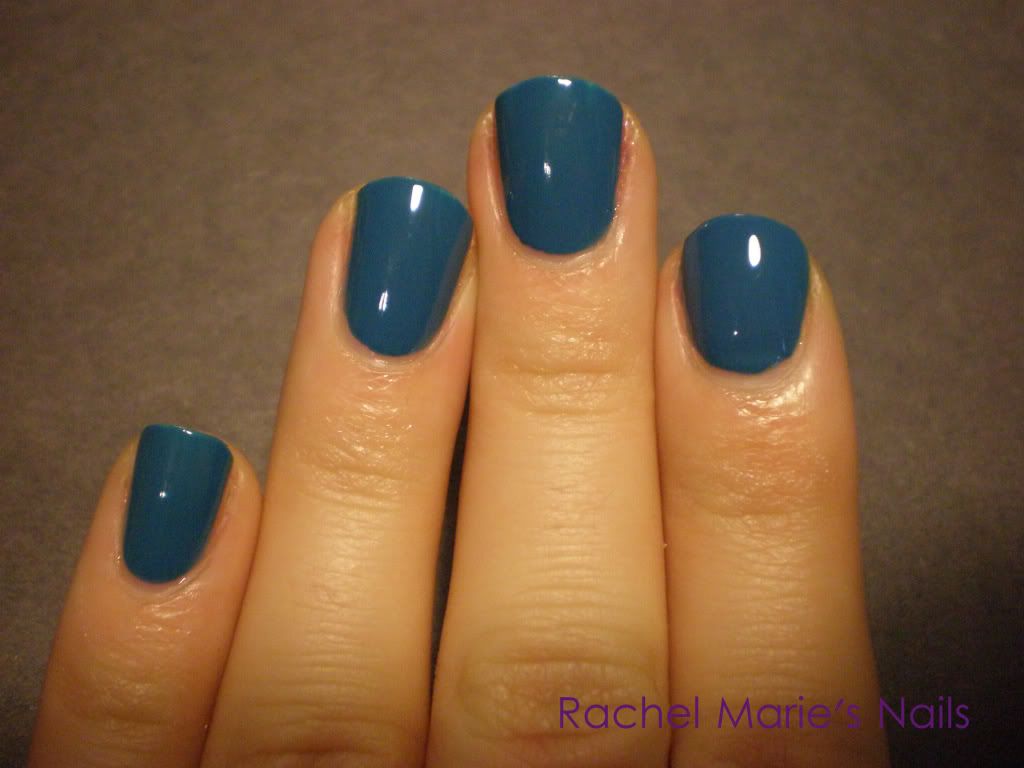 I absolutely love this polish. This is the perfect dusty blue creme.
YUM.
What do you guys think of these OPI polishes?