I actually don't know if these polishes are new because I haven't stepped into an Urban Outfitters store since December. But, these bottles are a different shape from their other bottles. I actually like the change in the bottles. I think these look more suave.
Barstool and Ashtray.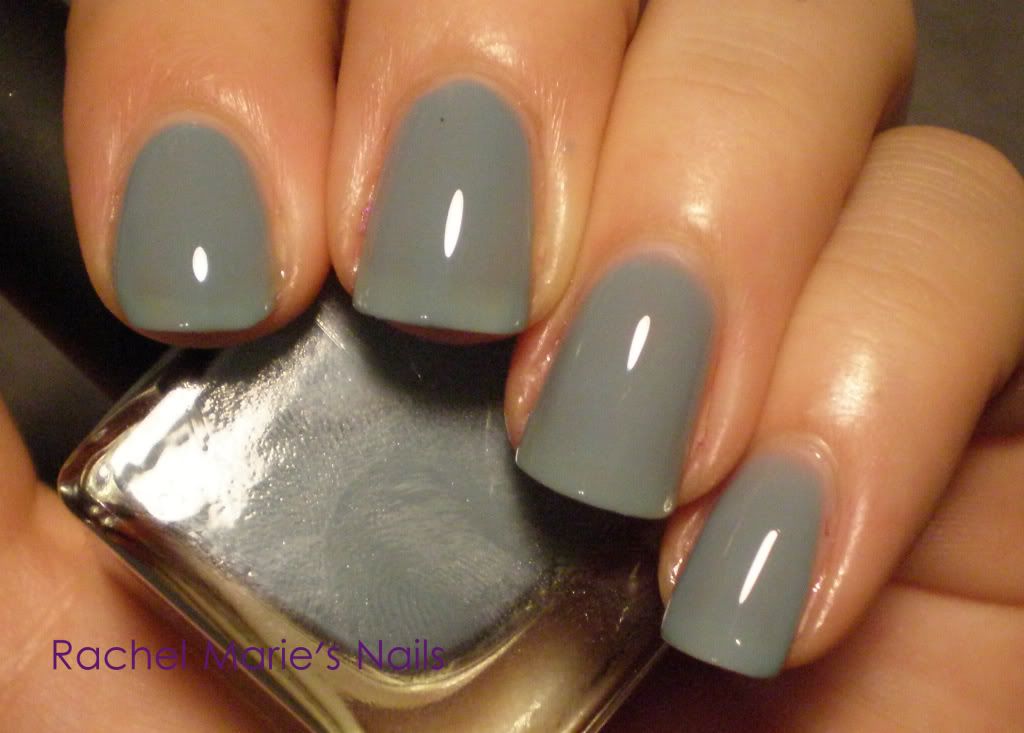 This is 3 coats of Barstool.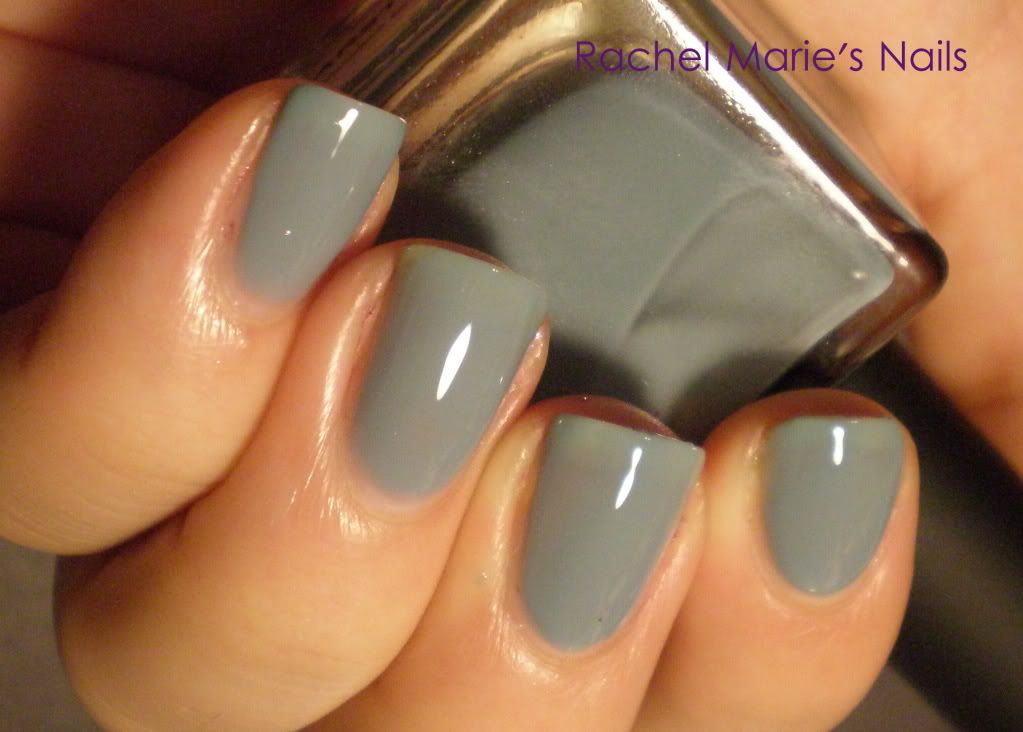 Barstool is a greyed out blue jelly.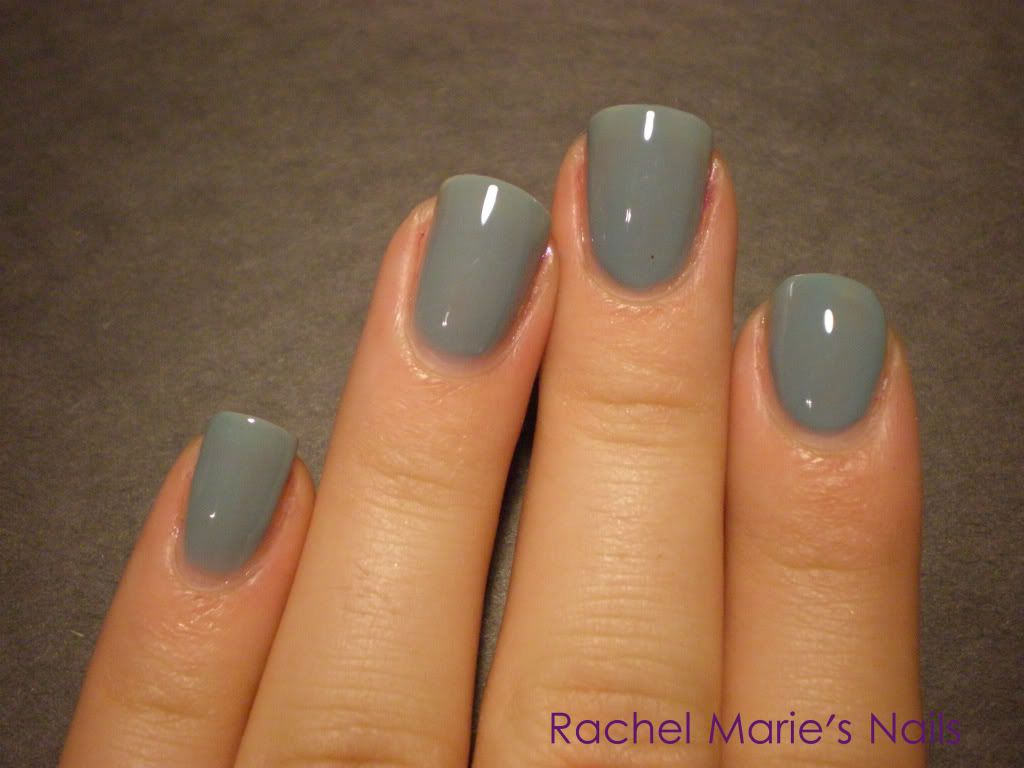 Like typical jelly polishes, this polish is a bit sheer. It's a lovely color and effect though.
Murky.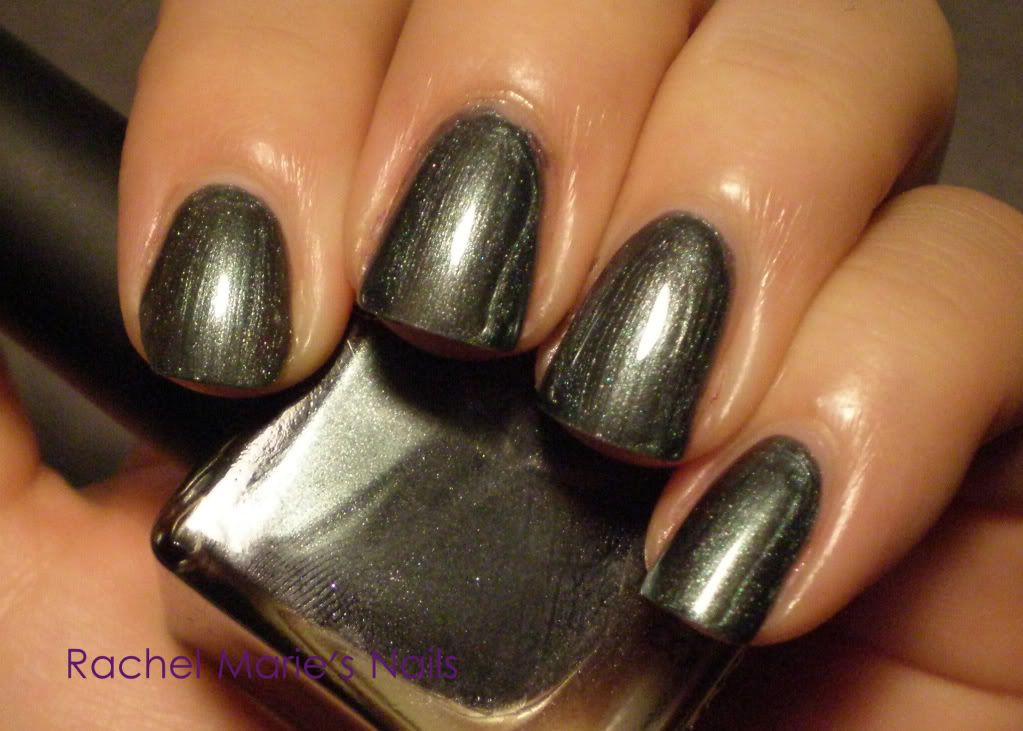 This is 2 coats of Ashtray.
Ashtray is a dark grey shimmer polish.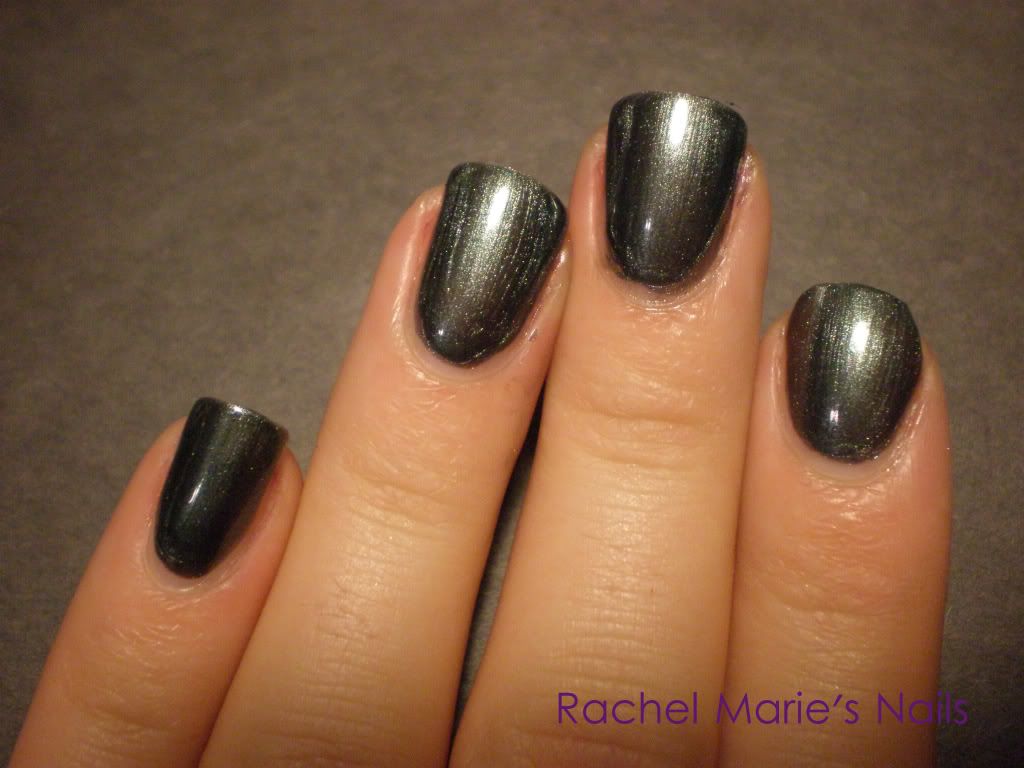 This grey has green undertones.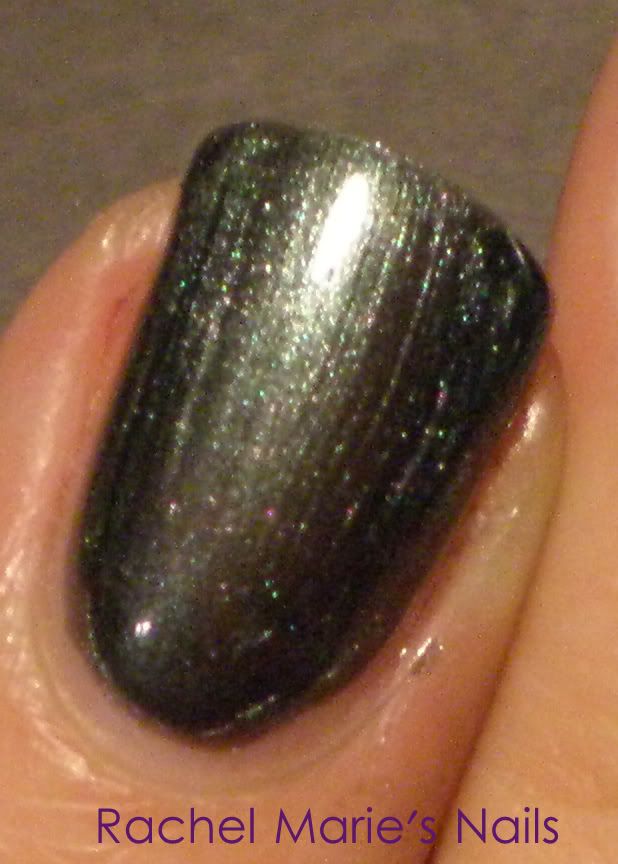 This polish was a bit brush-stroke ridden.
I only bought these two polishes but I'm happy with them. The formula was good and the brush was okay. The bottles are square and look cute in my helmer.
Do you have any UO polishes?