First I want to thank everyone who has emailed me about my blog sale! I sent a ton of packages out yesterday afternoon. :) Thanks ladies for being patient. And if I haven't gotten to your email just yet- I will soon! I'm going in order of who has emailed me first.
I appreciate everyone's interest in my little blog sale. :)
I also found some extra stuff lurking around that I'm going to throw into my blog sale shortly.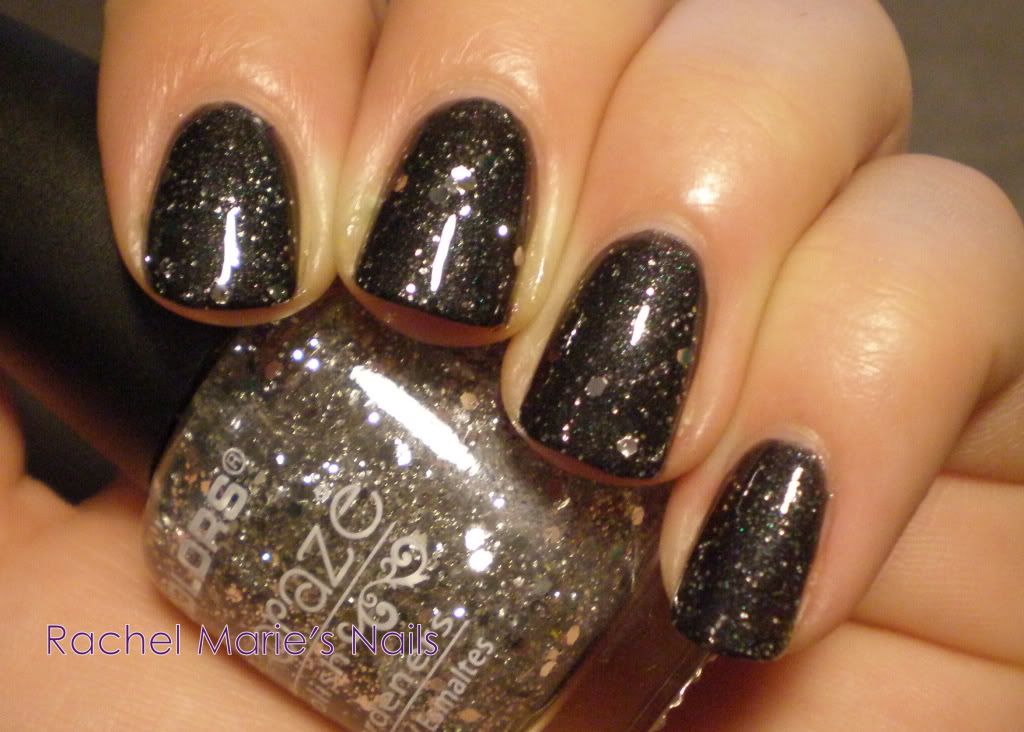 This is 1 coat of LA Colors Sparkling Diamonds over Zoya Dovima.
Sparkling Diamonds is a silver glitter polish with small and larger glitter pieces.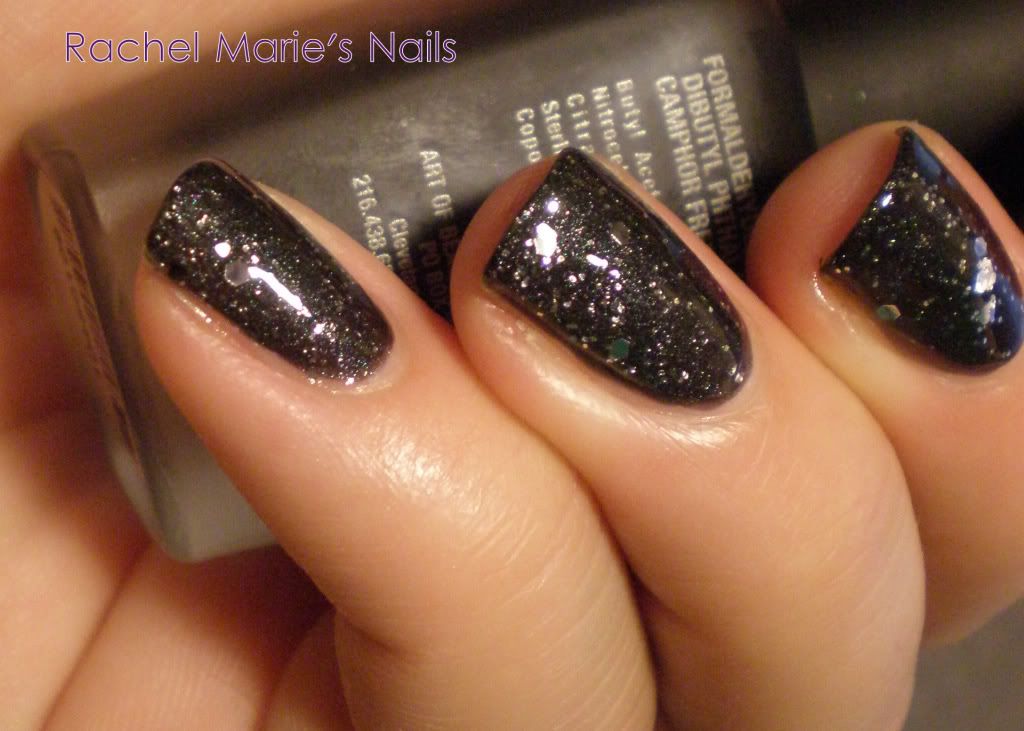 I love this combination.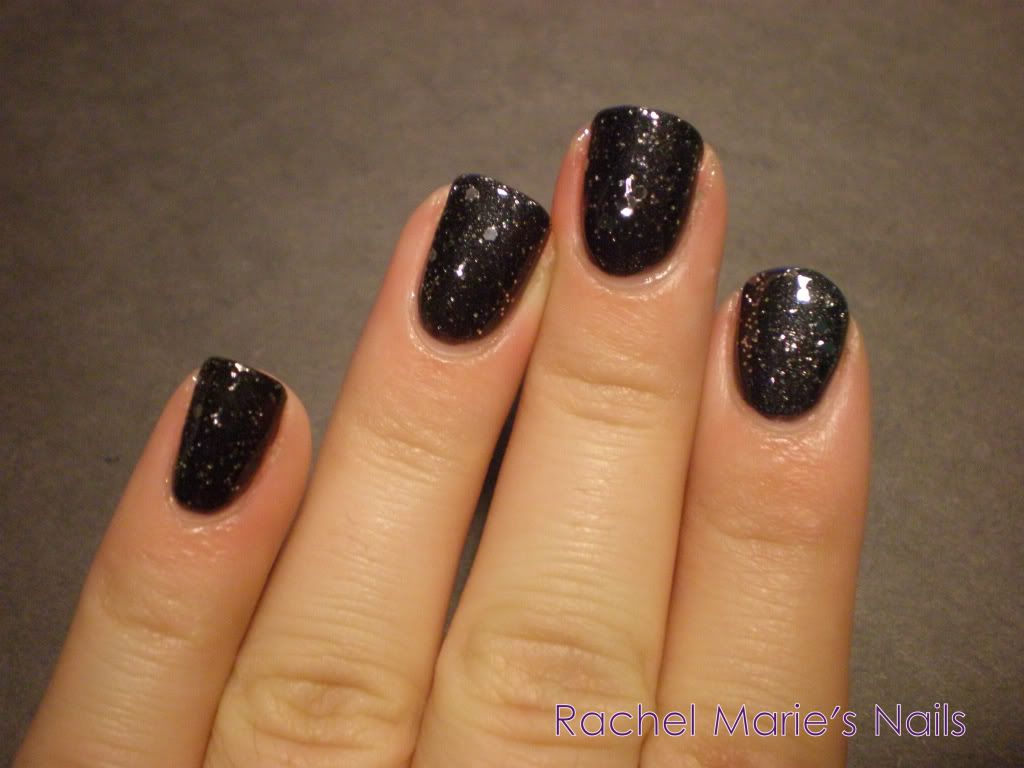 This is what I wore before I went to Vegas. My cuticles are recovering now from the dry heat.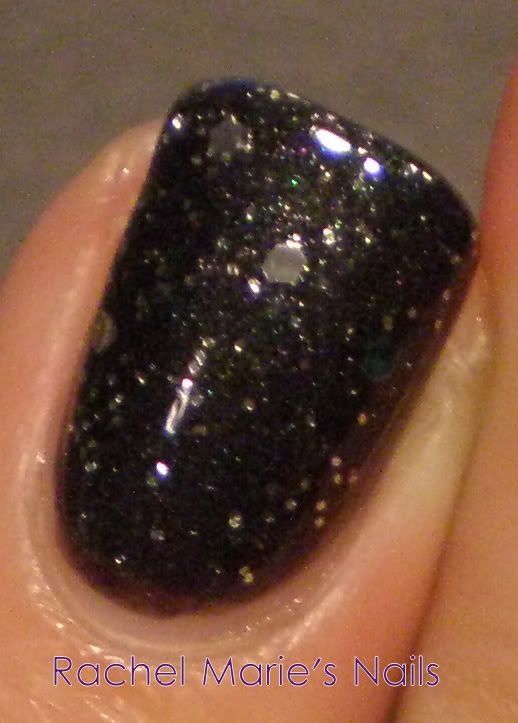 I picked this polish up at the Dollar Tree for, well, a dollar. I love that you can take a cheap polish and make it look fancy. :)