I picked these neon polishes up at my (semi) local American Apparel store. I love their clothes and their polishes but for some reason being in that store really gives me the willies.
This is 3 coats of Neon Yellow.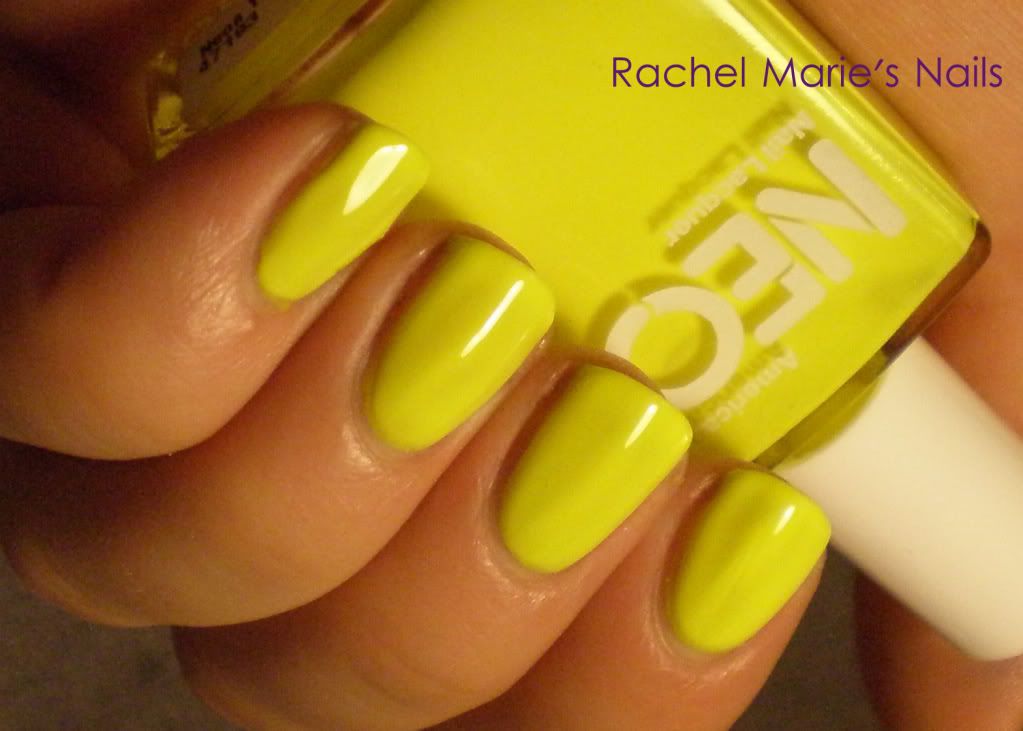 Neon Yellow is a highlighter yellow polish with a neon finish. And like most neon polishes, these are much more eye searing in real life.
The application of this was standard of neon polishes, a bit streaky.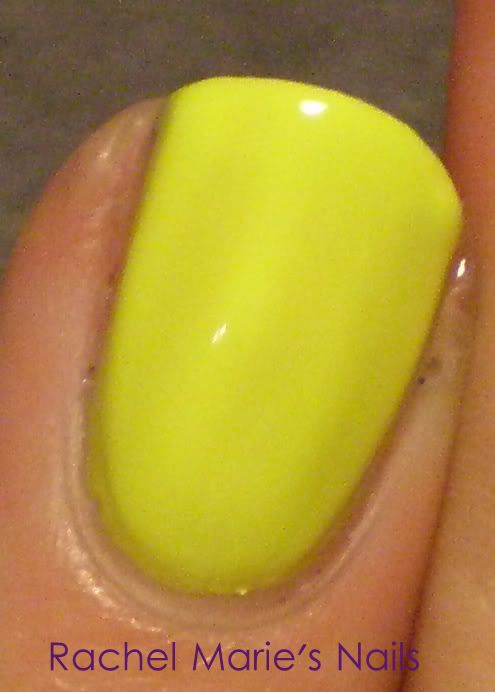 This polish also gives me extreme tan hands.
This is 3 coats of Neon Green.
Neon Green is a lime green neon polish.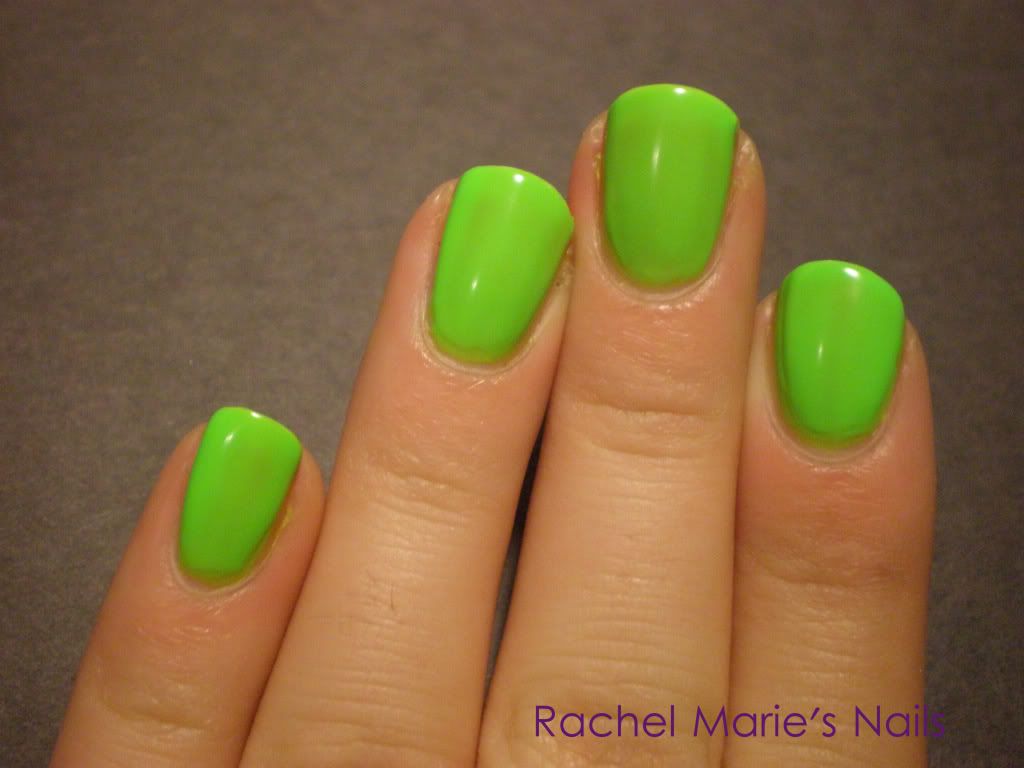 This polish is radioactive looking in real life.
It looks like slime here.
This is 1 coat of Neon Violet. I could have used 2 coats but macro is so unkind.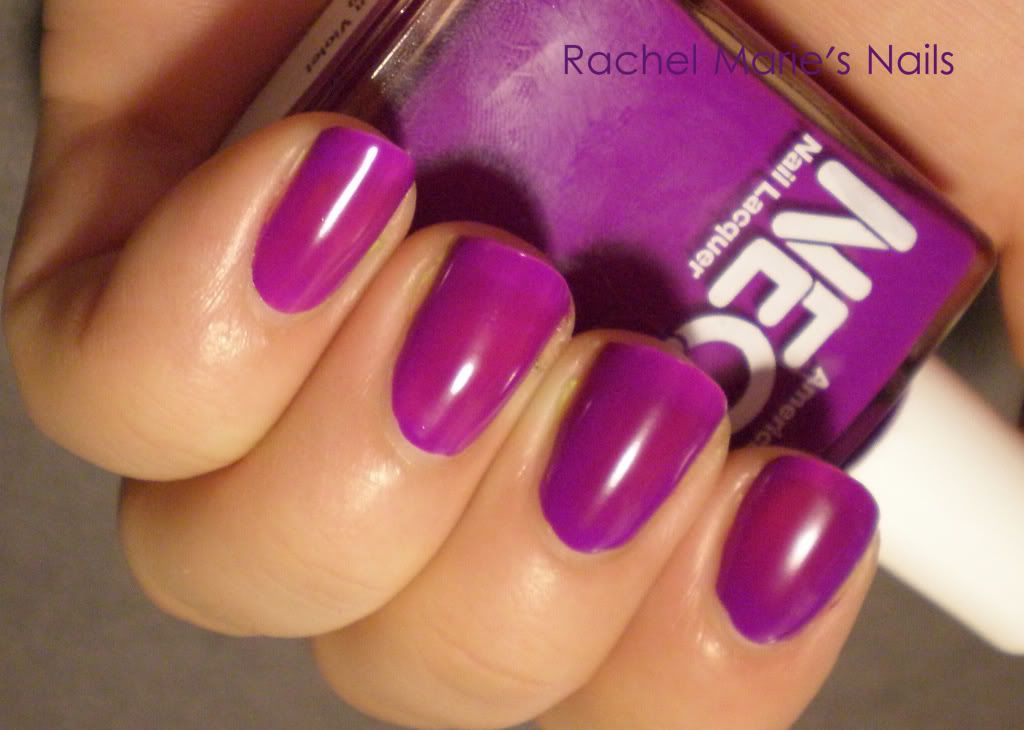 Neon Violet is a purple neon polish.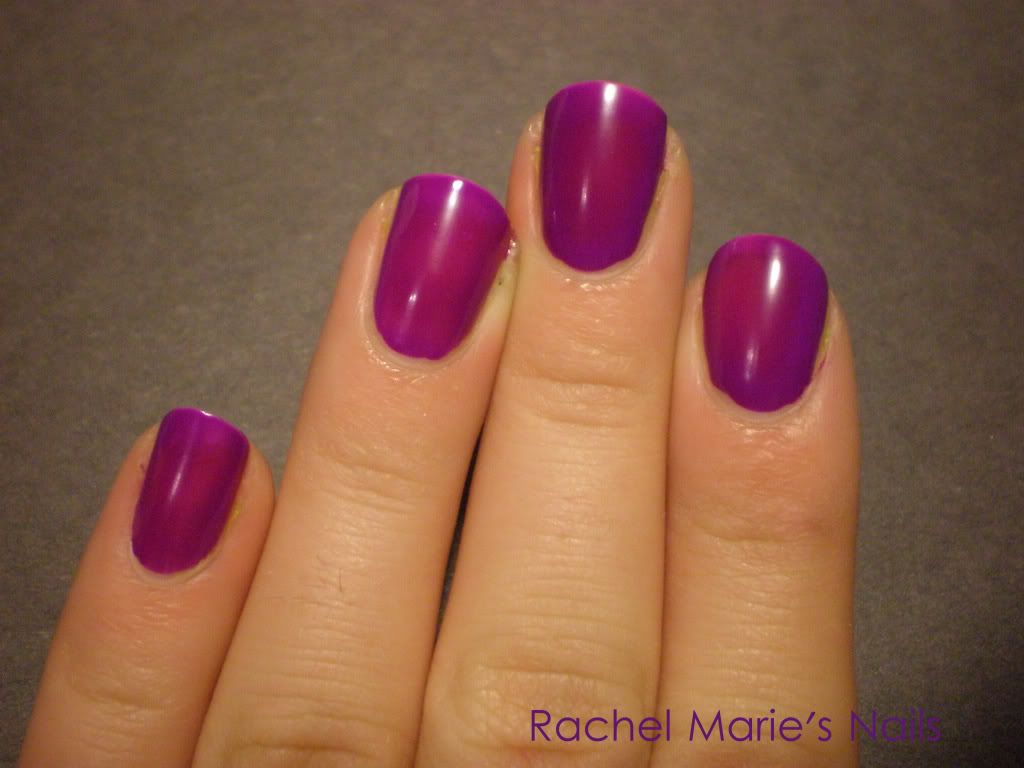 This polish had the smoothest formula.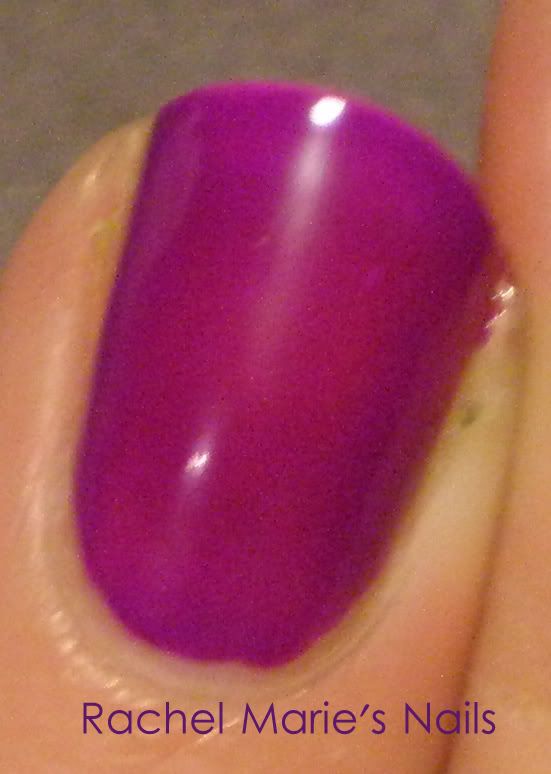 I think these neons are awesome! I don't have anything quite as bright in my collection and I love that they are opaque enough to not require a white base.
What is your favorite neon polish?