I hope you aren't holo-ed out after yesterday's post. Today's post is one very special polish. It was gifted to me from my friend Kittentoes over on MUA.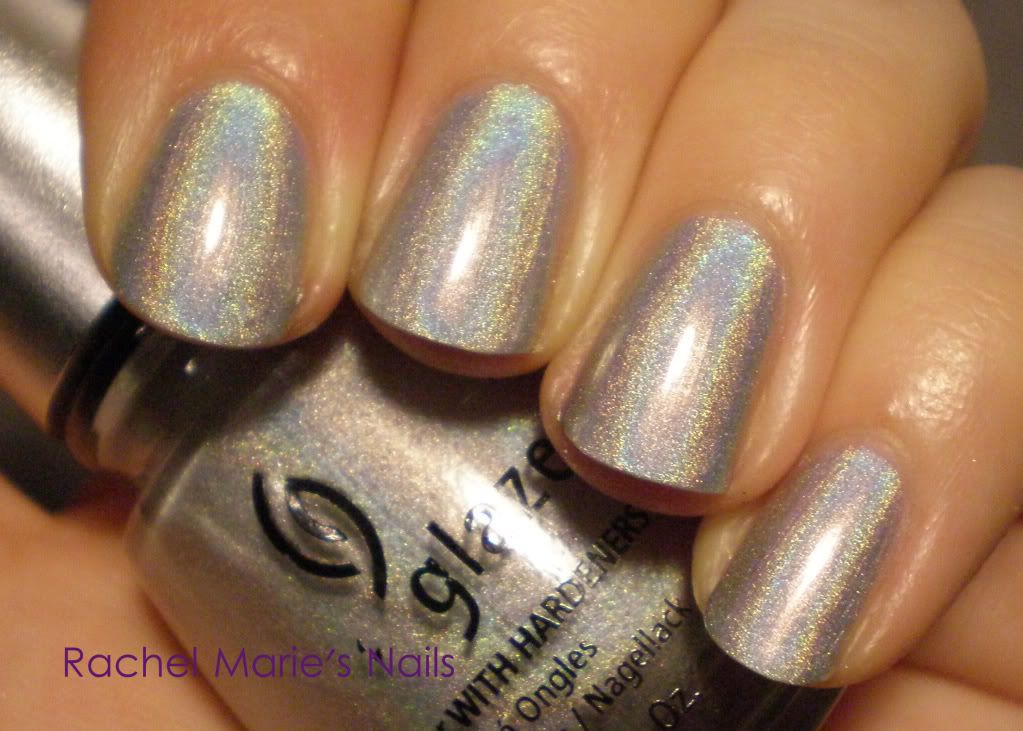 This is 3 coats of OMG.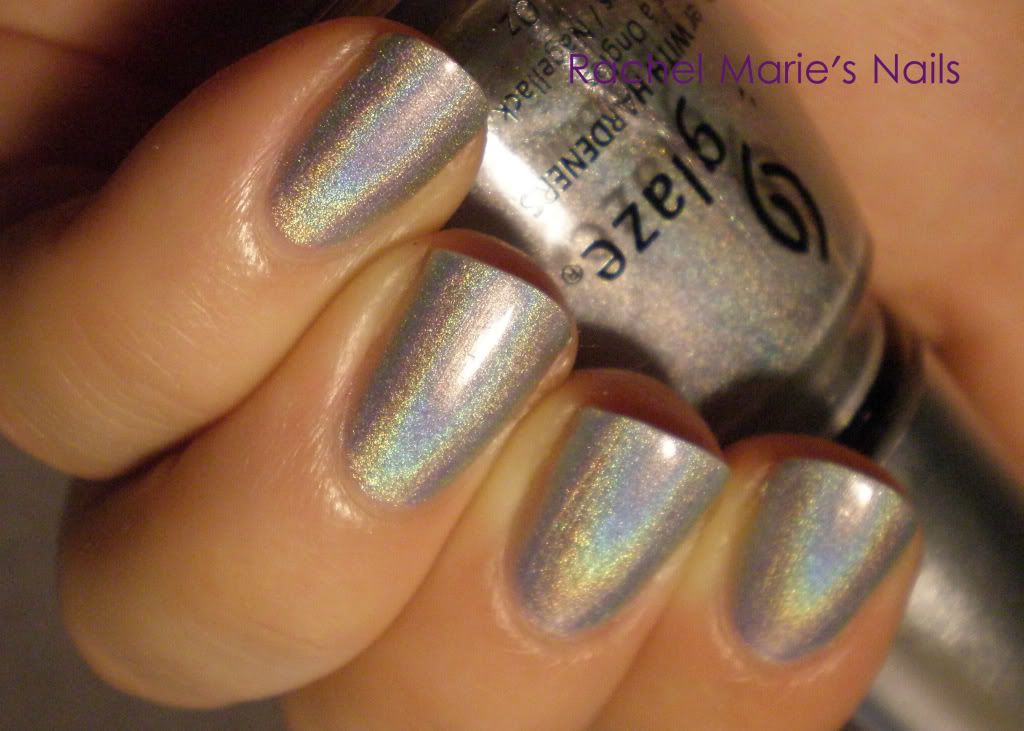 OMG is a silver holographic polish with a strong linear effect.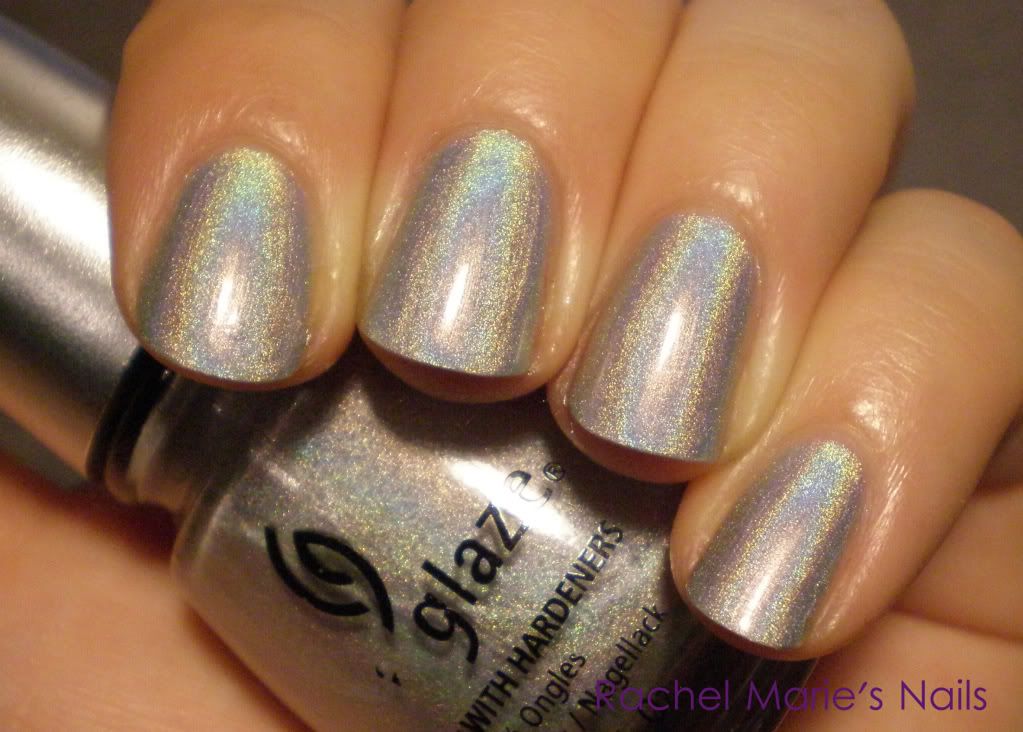 This polish seemed so unobtainable for so long. I looked in many old beauty supply stores searching for this beauty.
I never thought I would own this polish until it was kindly gifted to me. I remember opening this package and being so excited and happy I could cry. :)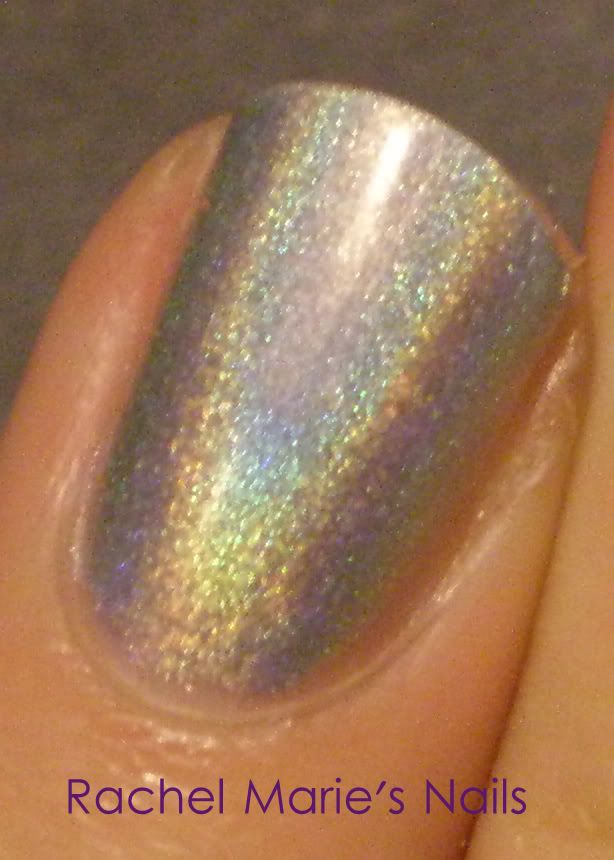 I think you can still find this bad boy on ebay for some high prices. Try to do some local dusty hunting and see what you might find.
Can you tell that I'm in love with this polish?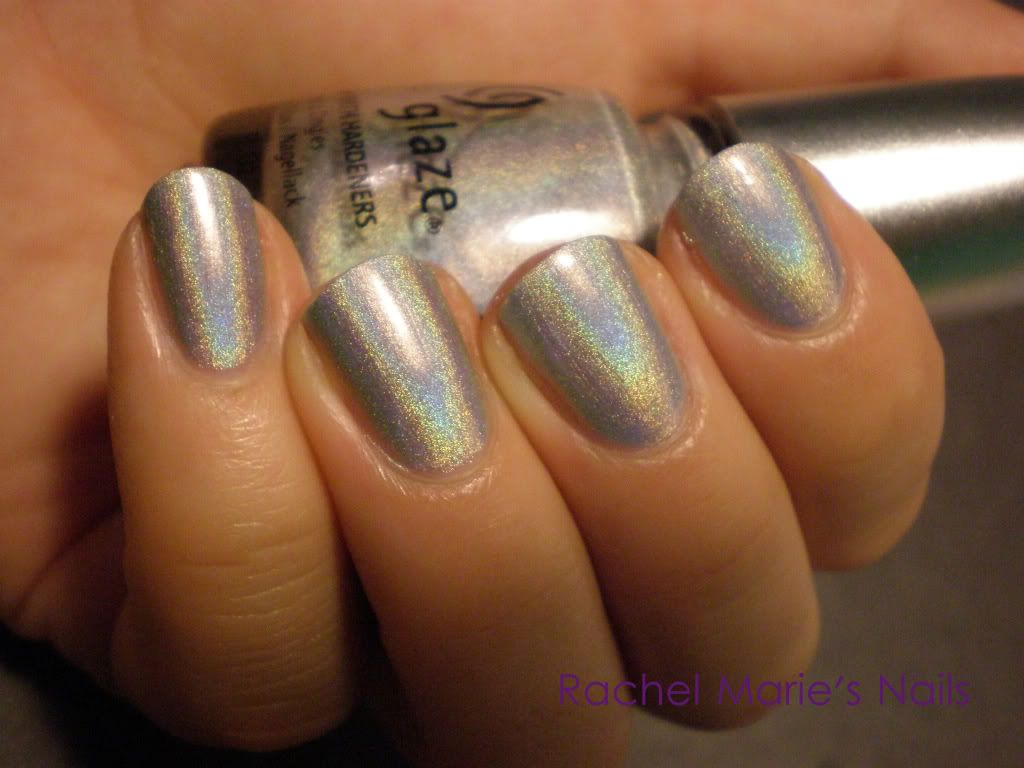 In person, I was so amazed by the holographic effect. I don't think a polish has gotten me this excited in a while.
She also sent me this awesome necklace made from nail polish that I wear every single day.
I get compliments on this necklace all the time.
Two of my favorite things.
Have you ever gotten this excited over a polish? :)