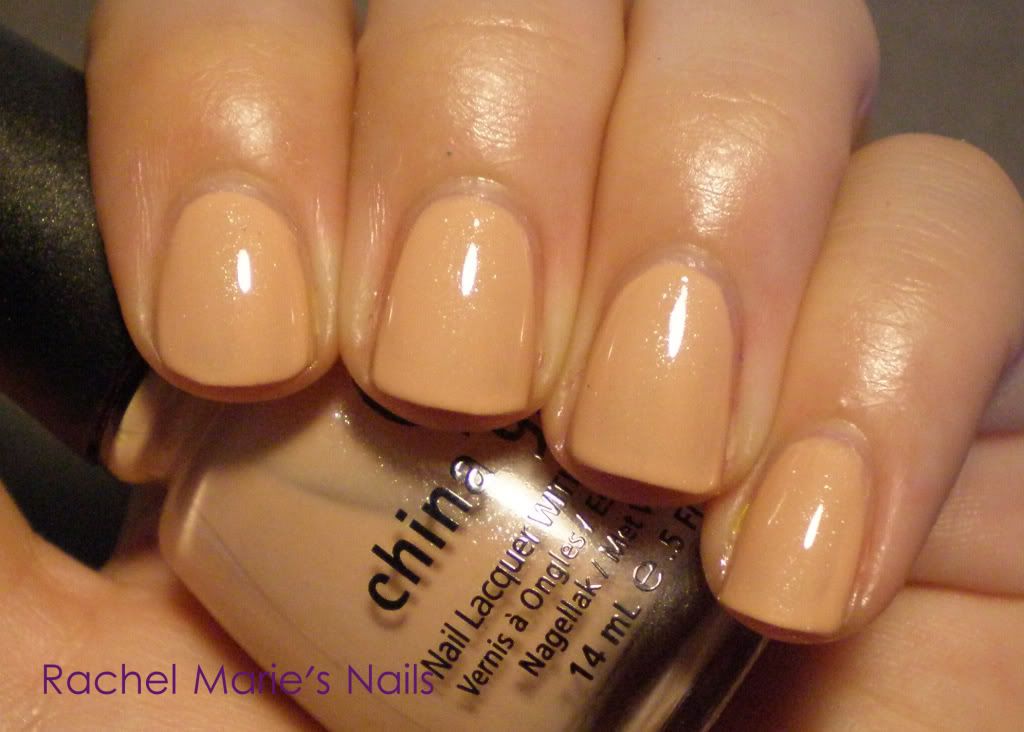 This is 3 coats of Sunset Sail.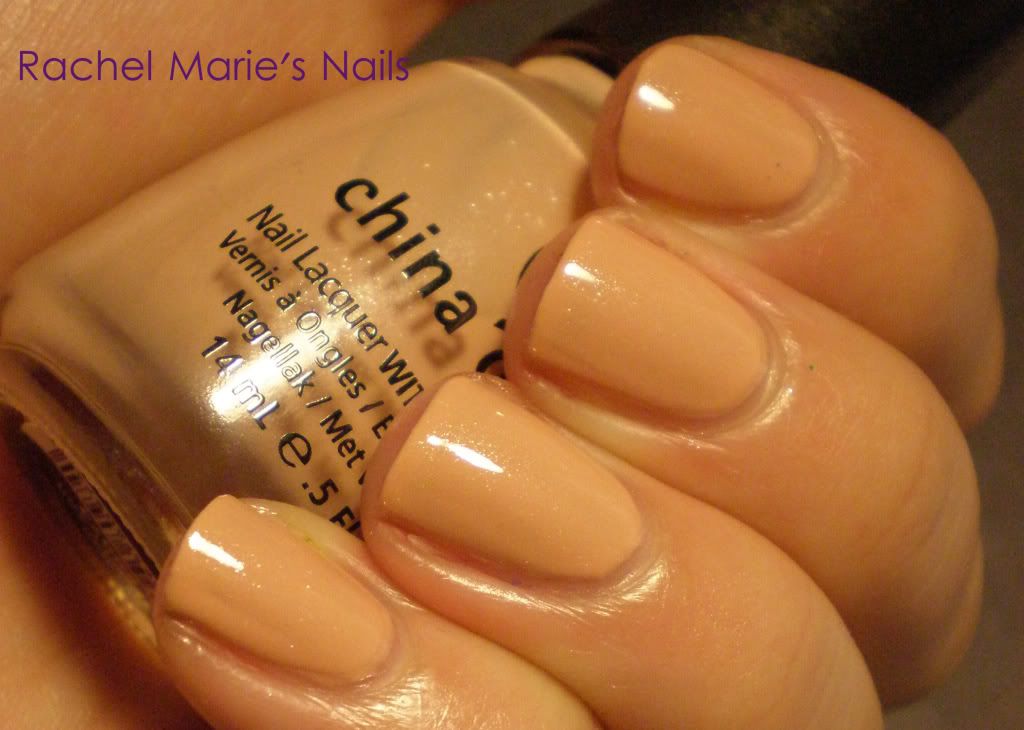 Sunset Sail is a peachy, nude polish with silver shimmer.
I am loving these nude polishes lately.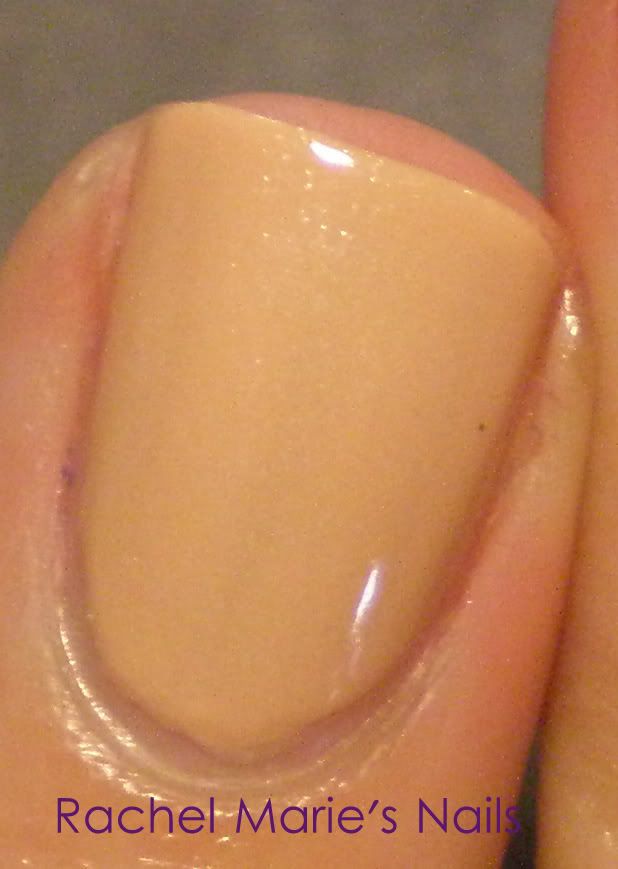 I love that it has the silver shimmer. It makes it different from just being a nude creme.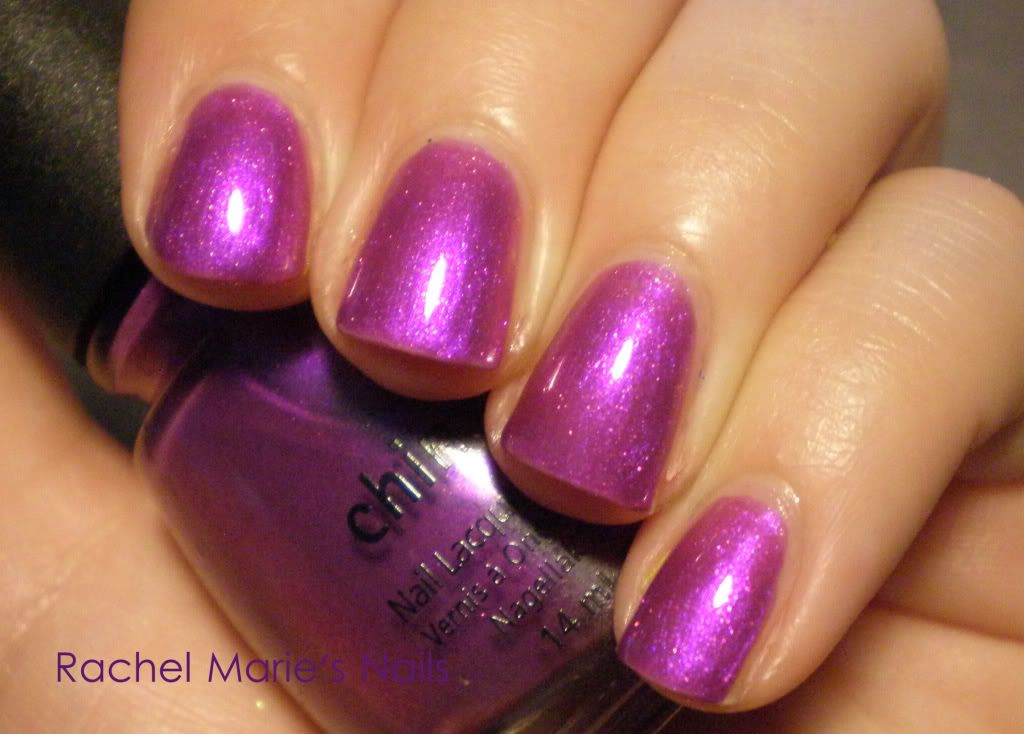 This is 2 coats of Senorita Bonita.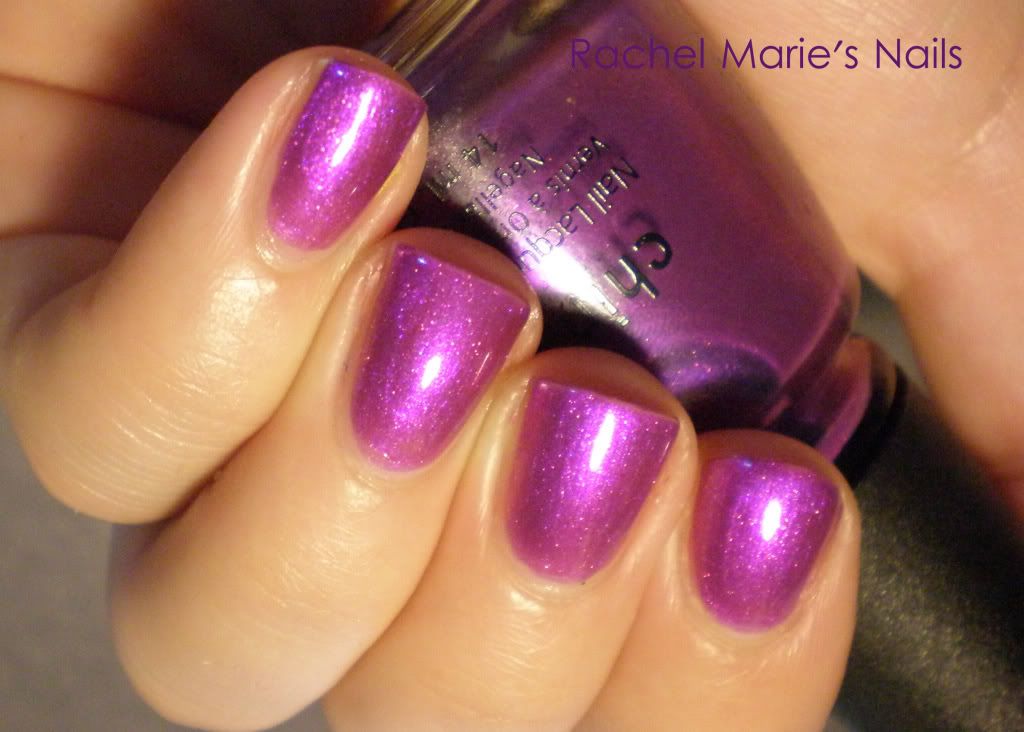 Senorita Bonita is a bright purple polish with microglitter.
I have mixed feelings about this polish. I'm not completely sold on it.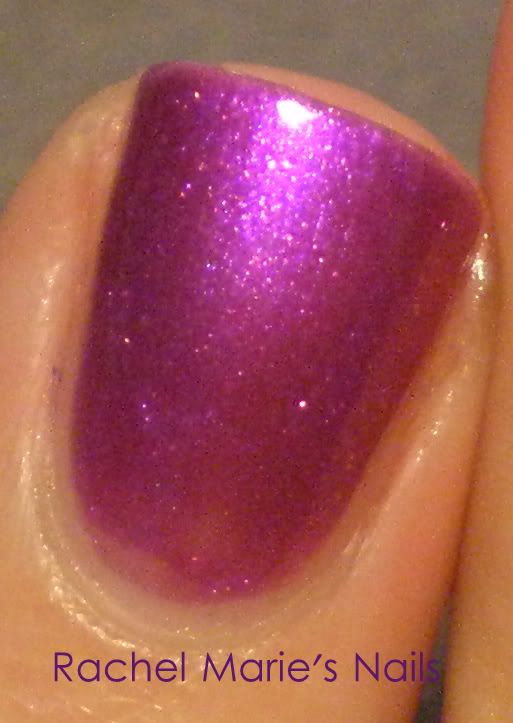 I am just not loving the color.