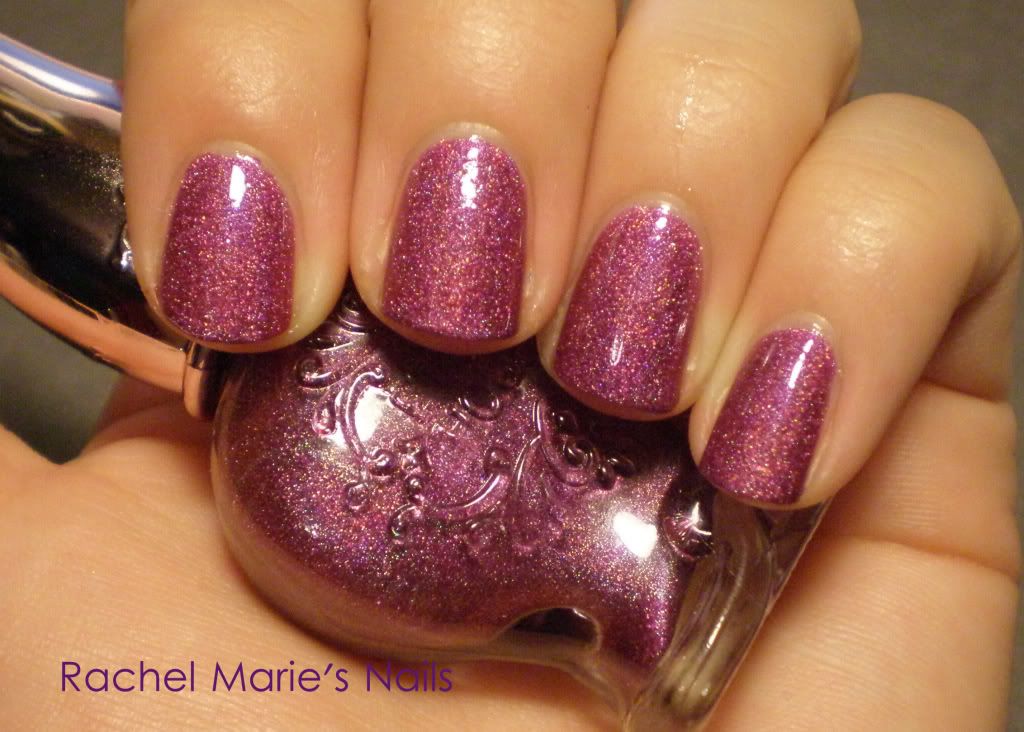 This is 2 coats of Etude House PP007.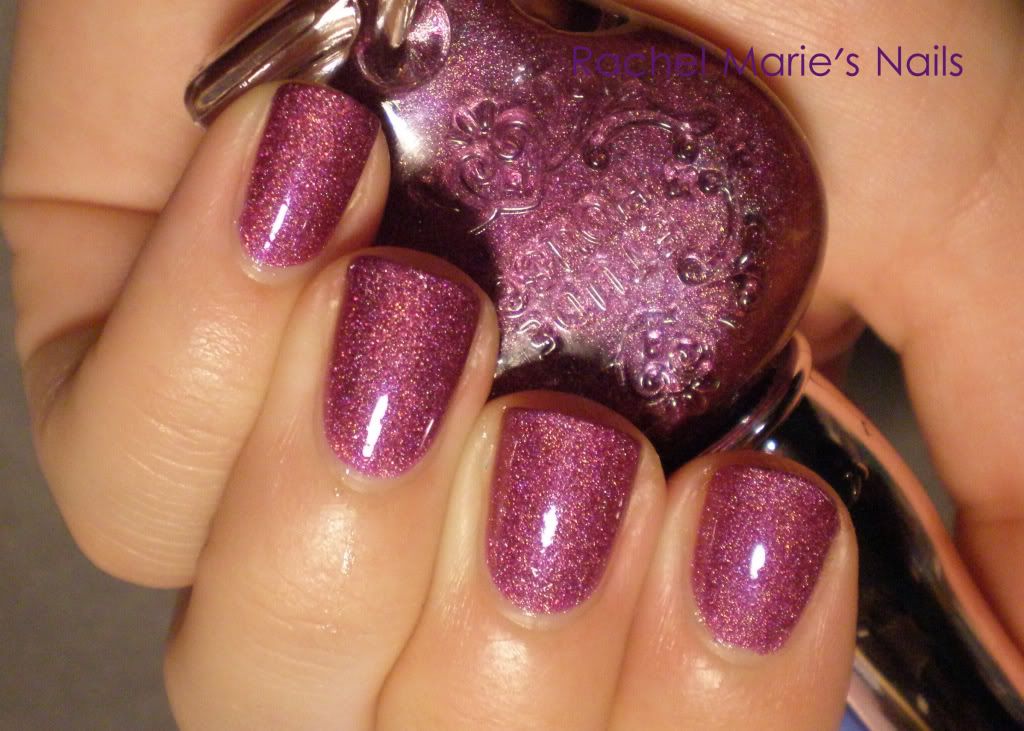 PP007 is a medium purple polish with a weak scattered holographic effect.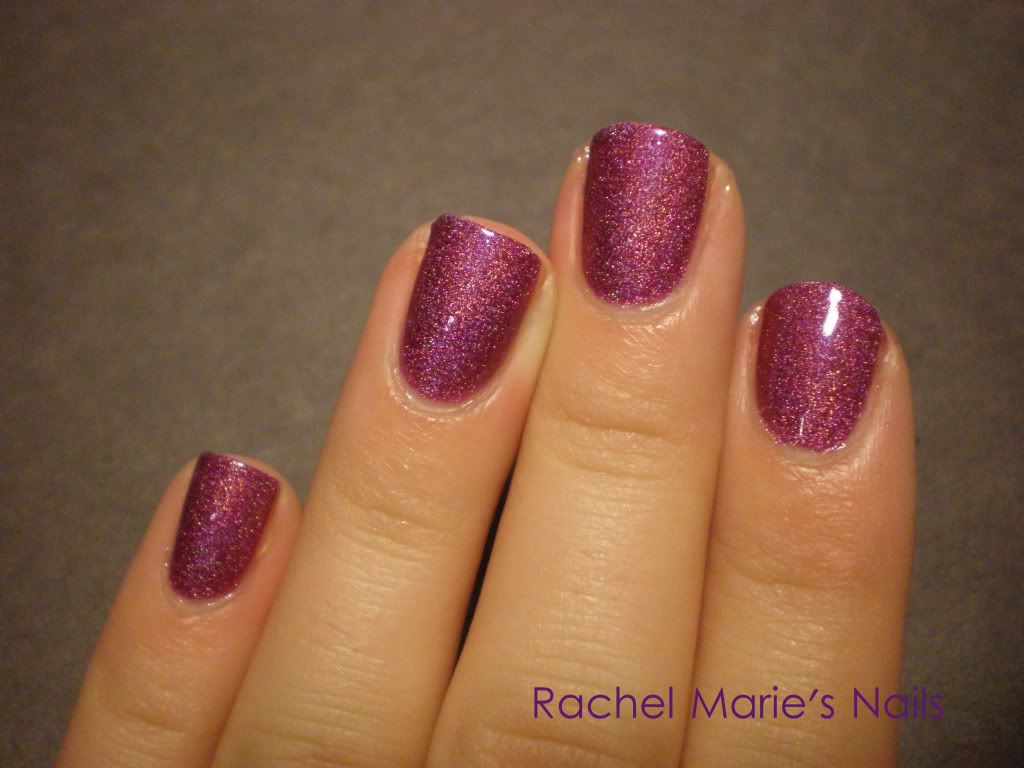 It reminds me a bit of OPI DS Extravagance.
One day I will get around to doing a big holographic polish comparison. One day...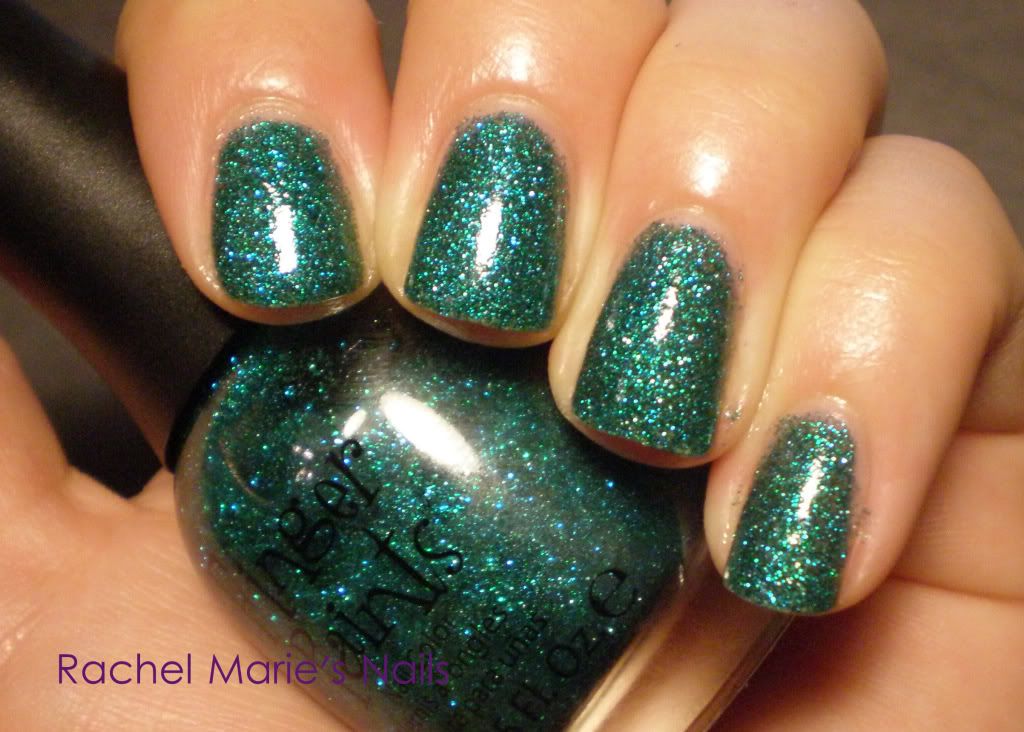 This is 3 coats of Finger Paints All You Need Is Color.
All You Need Is Color is a teal blue glitter polish.
I achieved full coverage with this glitter polish. I absolutely love the way this polish looks but I really dislike the bottle shape.
Glittery, glittery goodness.