This is 2 coats of Manic Panic MP020. I got this from
KarenD
at the nail board meetup. ;)
MP020 is a black jelly-creme.
It reminds me of China Glaze Liquid Leather but with a more pigmented formula.
The brush on this is hard to work with. It's very spread out and doesn't make a pretty cuticle line.
I added a coat of Revlon Sweet Nothings 740 on top.
740 gives the polish a a bit of purple shimmer and micro glitter.
Adding a sheer polish onto a black polish has become my favorite look lately.
I felt that wasn't enough so I added some glitter...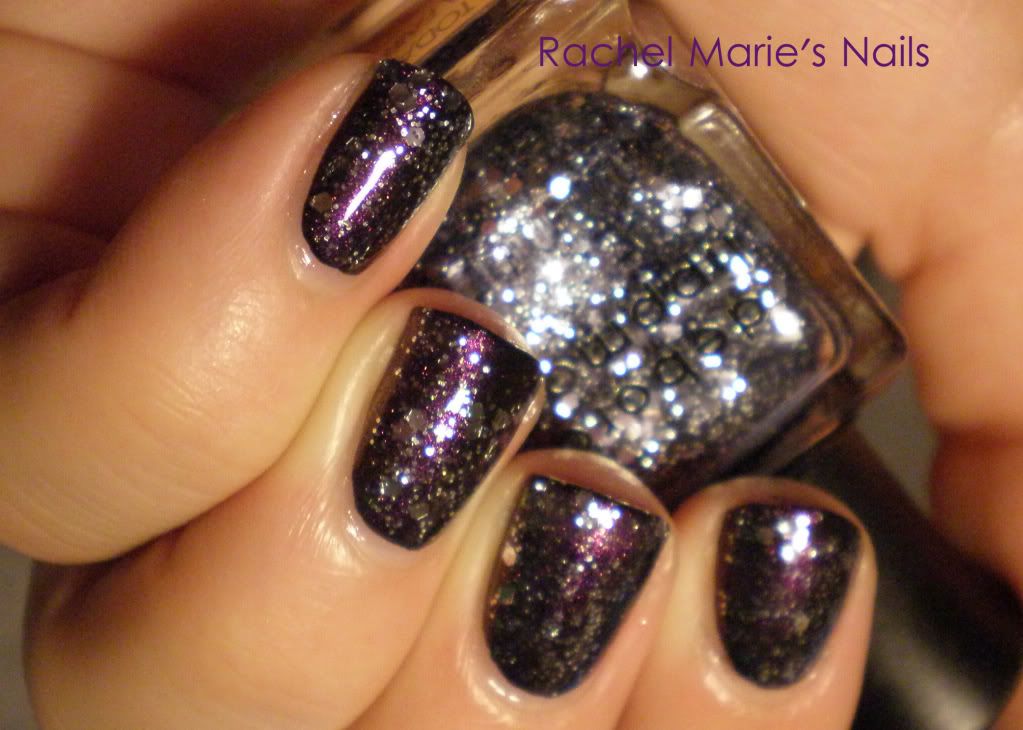 I added 1 coat of Deborah Lippmann Today Was A Fairy Tale.
I got quite a few compliments on this manicure. :)