This is 1 coat of OPI Red Shatter over Milani Gold Glitz. I used a layer of topcoat.
The Red Shatter polish has a jelly consistency so if it is worn over a glitter- the glitter shines through.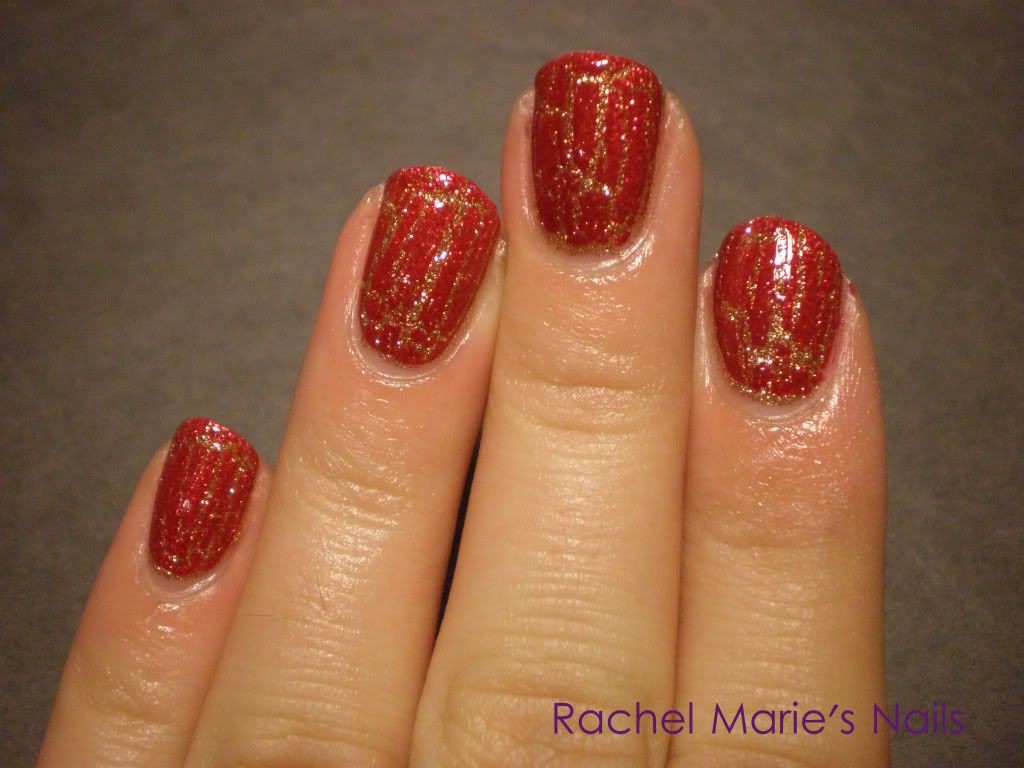 I love the combo of the red and the gold.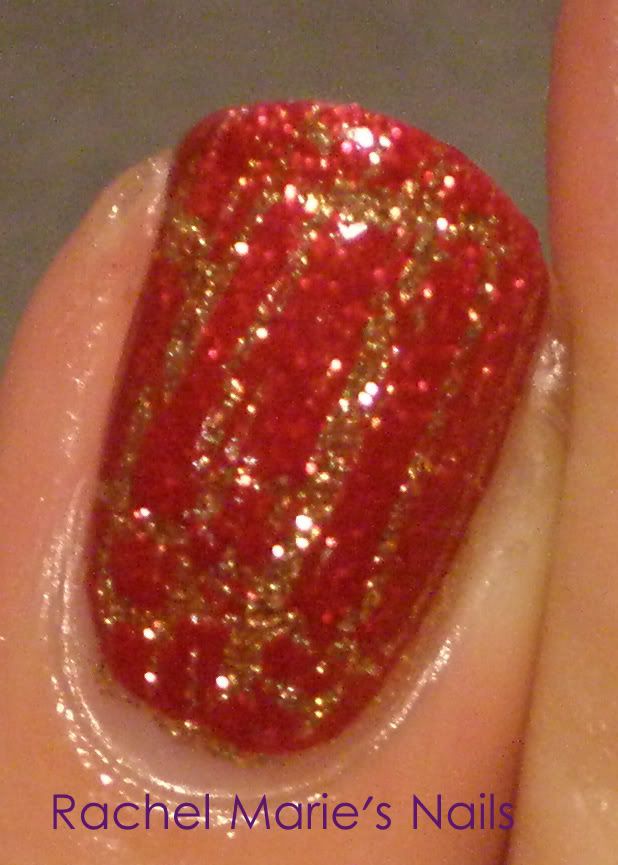 You can see here on the glitter can be seen under the Red Shatter.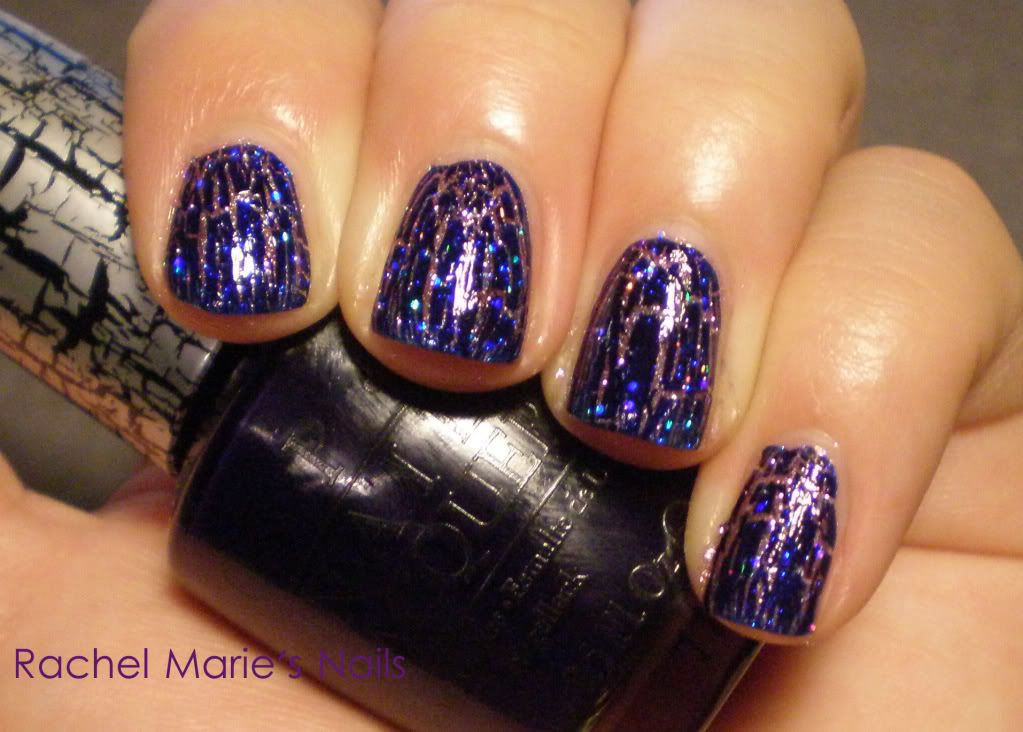 This is 1 coat of OPI Navy Shatter over OPI Teenage Dream.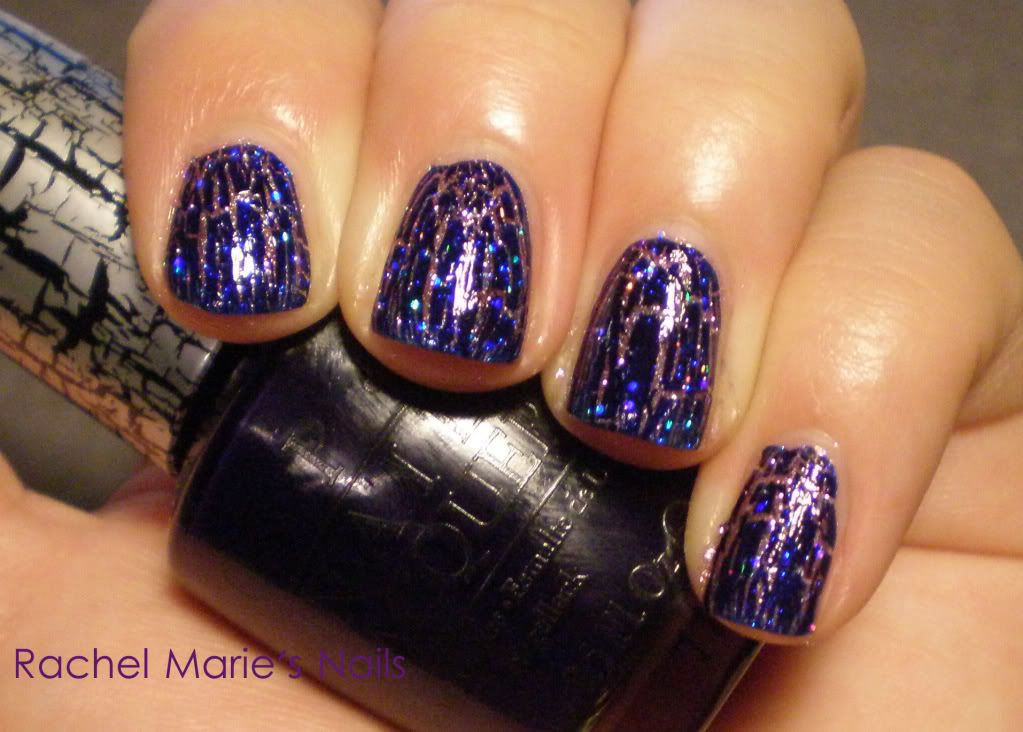 Navy Shatter is also a jelly crackle polish! :)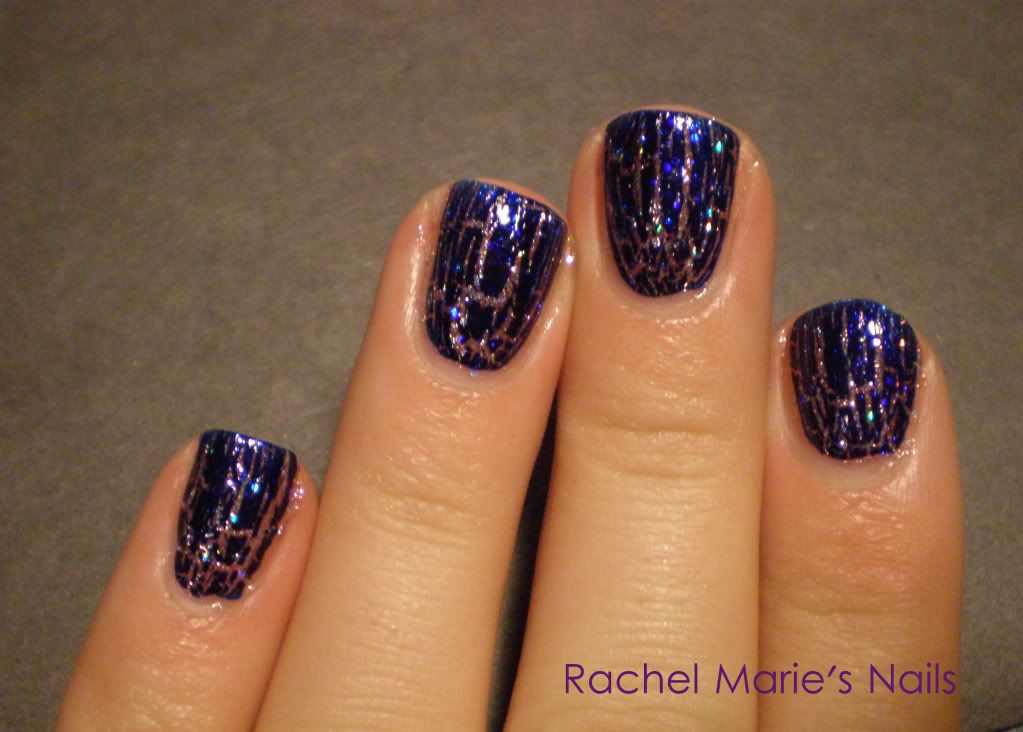 I hate breaking nails. My nails look so stubby here :(.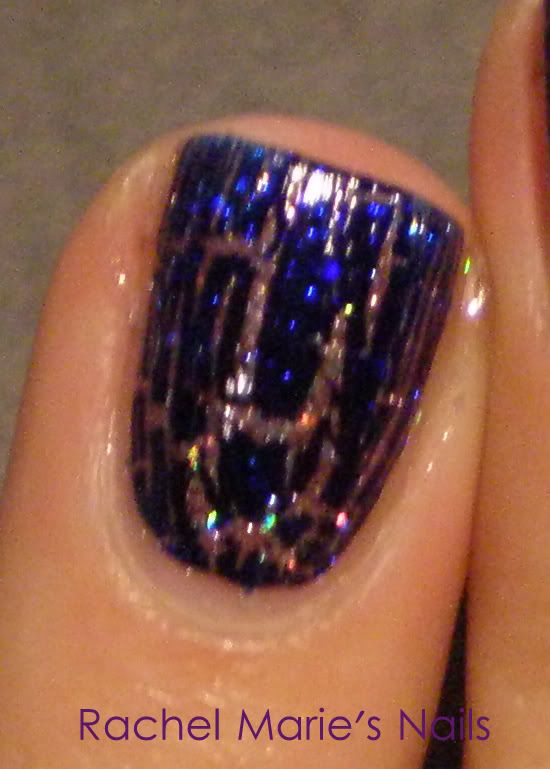 Stubby little lady fingers.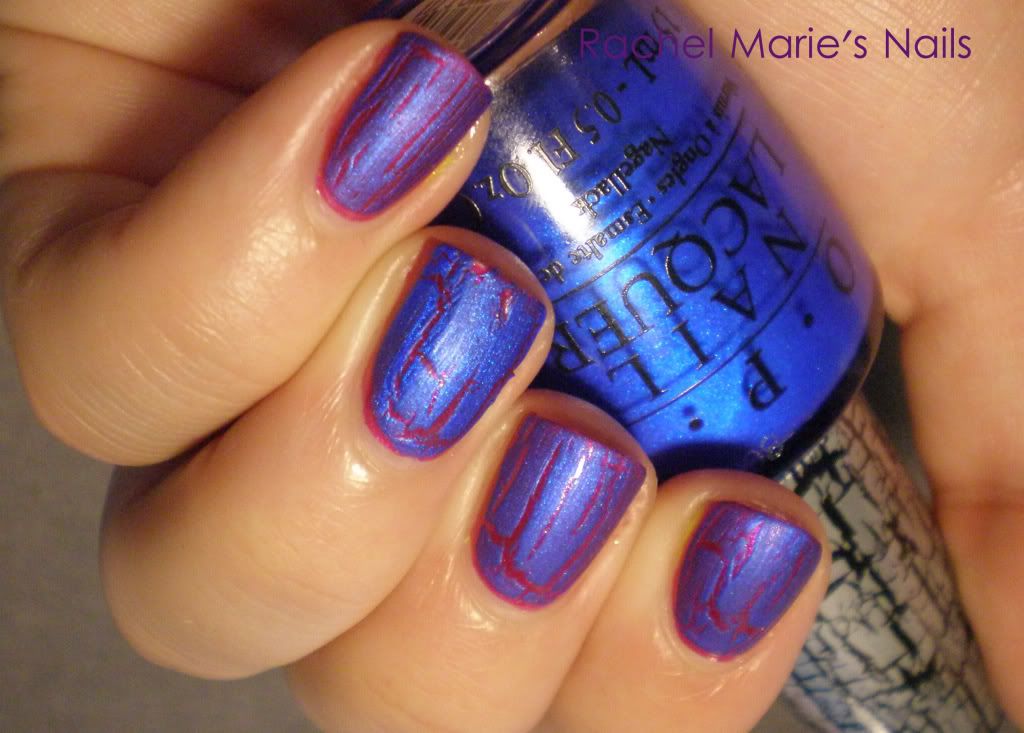 This is 1 coat of Blue Shatter over OPI Kinky In Helsinki.
And here it is with top coat.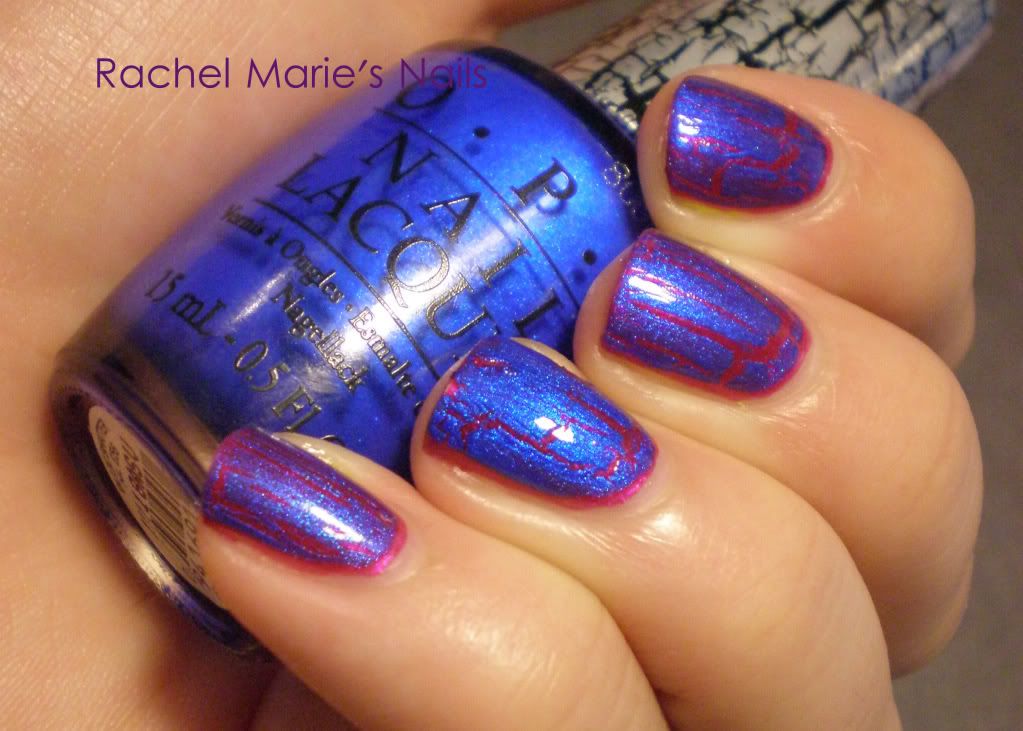 Blue Shatter is a crackle polish with shimmer. It's very lovely.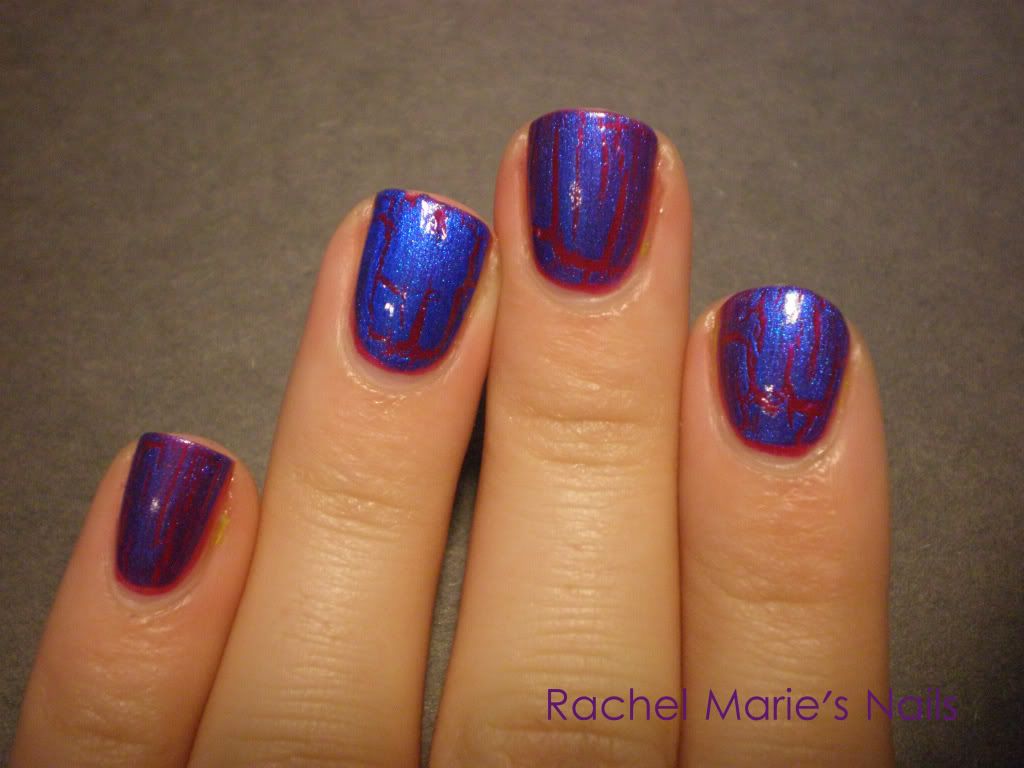 I love the color contrast in the shatters.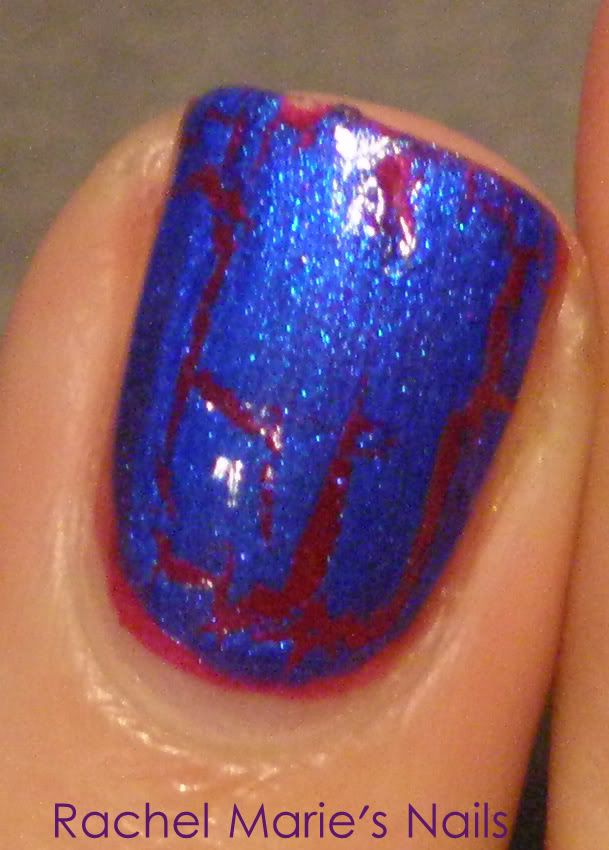 How do you feel about shatter polish?