About a month ago I was contacted by
Born Pretty
to review some products for them. I have honestly been so busy that I have just gotten around to reviewing them. I'm a bad blogger, I know.
Before I was asked to review for them, I had actually made some purchases from them myself. I was impressed with their customer service and the free shipping.
Born Pretty is an online nail supply store that sells stamping plates, nail art supplies, contacts, cosmetics, and much more.
For my review I chose stamping plate M77.
(image from Born Pretty)
I've actually been thinking about ordering this plate for a while now and was super excited to try it out. They also kindly included a stamper and scrapper with the plate.
(Image from Born Pretty)
I have a double sided Konad Stamper that I usually use for stamping. I was worried a bit that this stamper wouldn't be as user friendly as my stamper.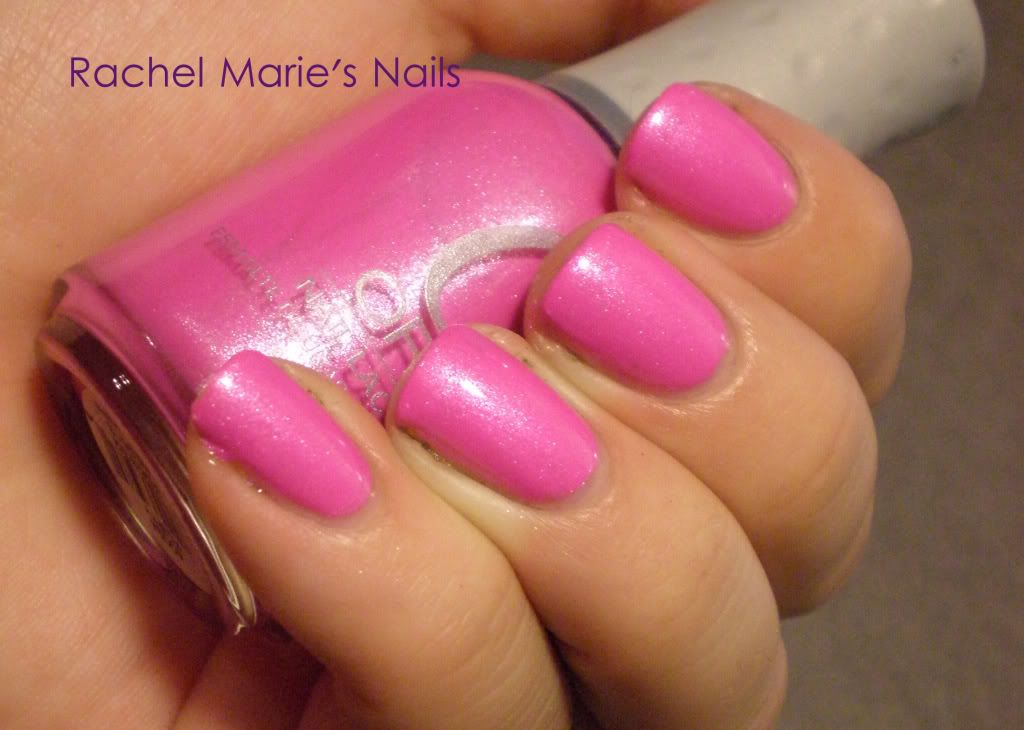 I started out with 2 coats of Orly Flirty.
I hadn't worn a pink polish in quite a while so I felt this would make a good background for stamping.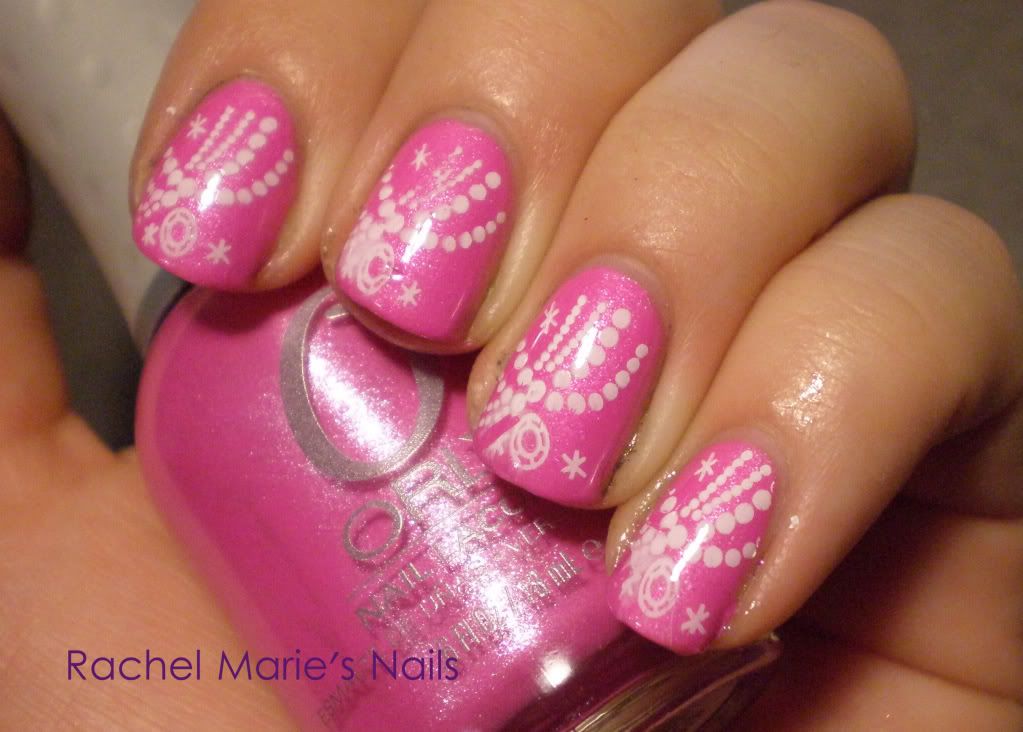 I used Konad white and the very top design on M77. I thought it came out very cute and I received compliments on my manicure all day!
I did try out the 1 sided stamper and I had no problems with it what so ever. It was actually easier to position the designs than my Konad stamper. I did not use the scraper because it is metal and I usually use a gift card cut in half.
All in all, I think Born Pretty is a great place to find some nail art supplies for cheap and I will continue to order from them.
The Born Pretty Store is kindly offering a coupon code for my readers as well!
You can get 10% off your order at Born Pretty with the coupon code RMJ61.
(Some of these products were sent to me for review)