This is 2 coats of Grape..Set..Match.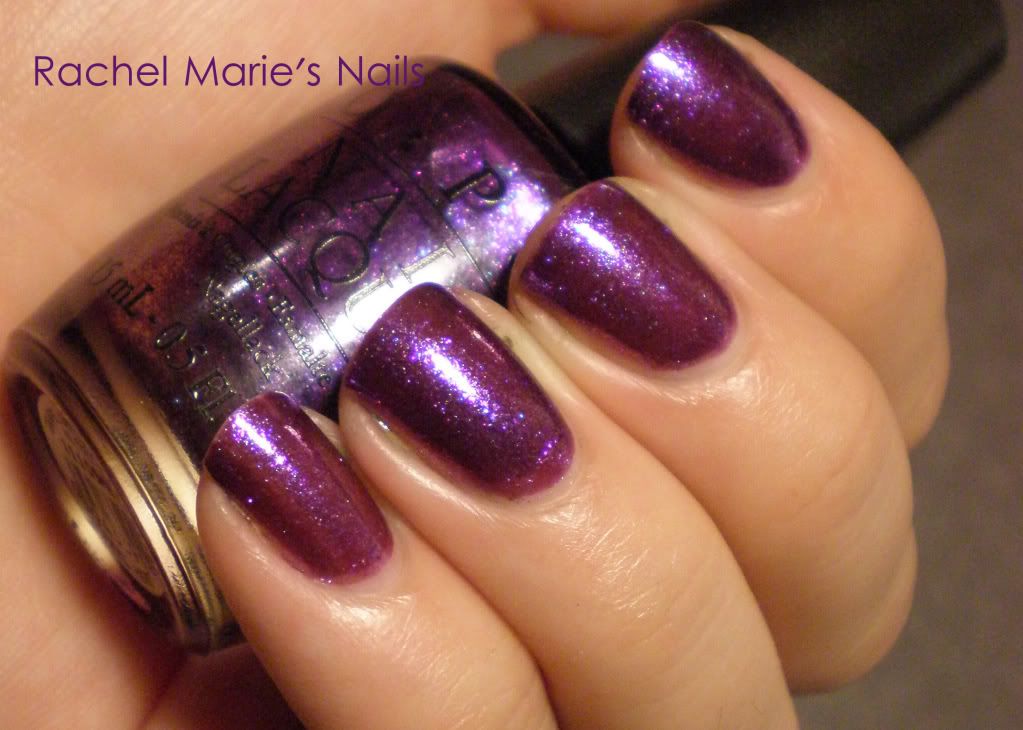 Grape..Set..Match is a purple polish with a deeper purple shimmer.
I feel like I could have used another coat but in real life it looked less patchy.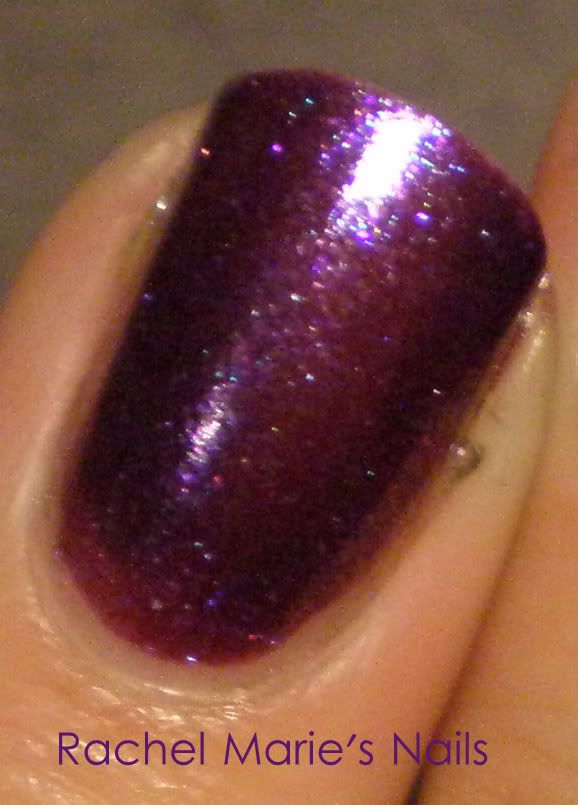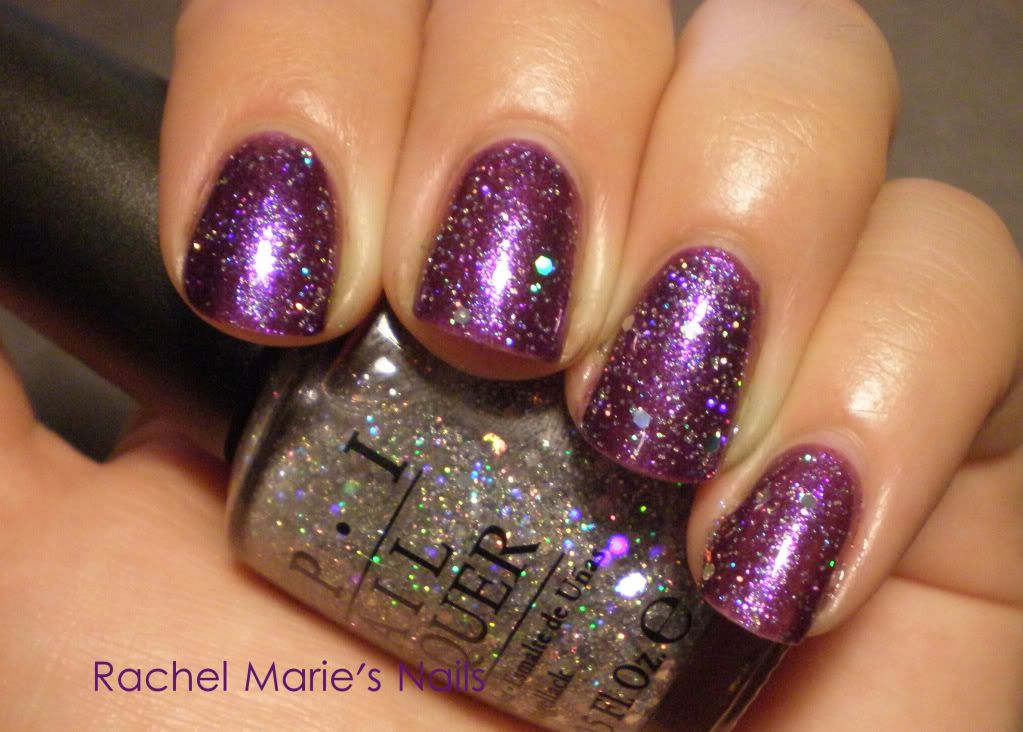 Here it is with a coat of Servin' Up Sparkle.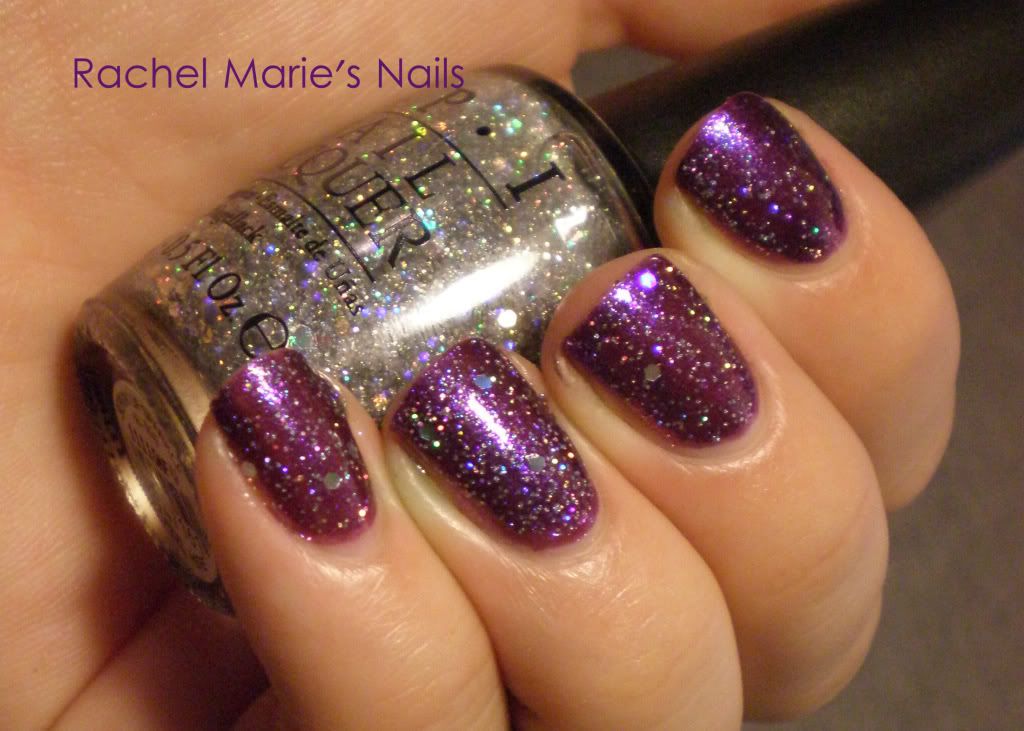 Servin' Up Sparkle is a silver glitter with smaller circle glitter and larger hexagons.
I love glitter. It's no secret. So this glitter has a place in my helmer even though I'm sure I have some dupes to it.