I hope everyone is having a fabulous 4th Of July celebration. My family and I had a BBQ yesterday so today I will be taking it easy and probably swatching.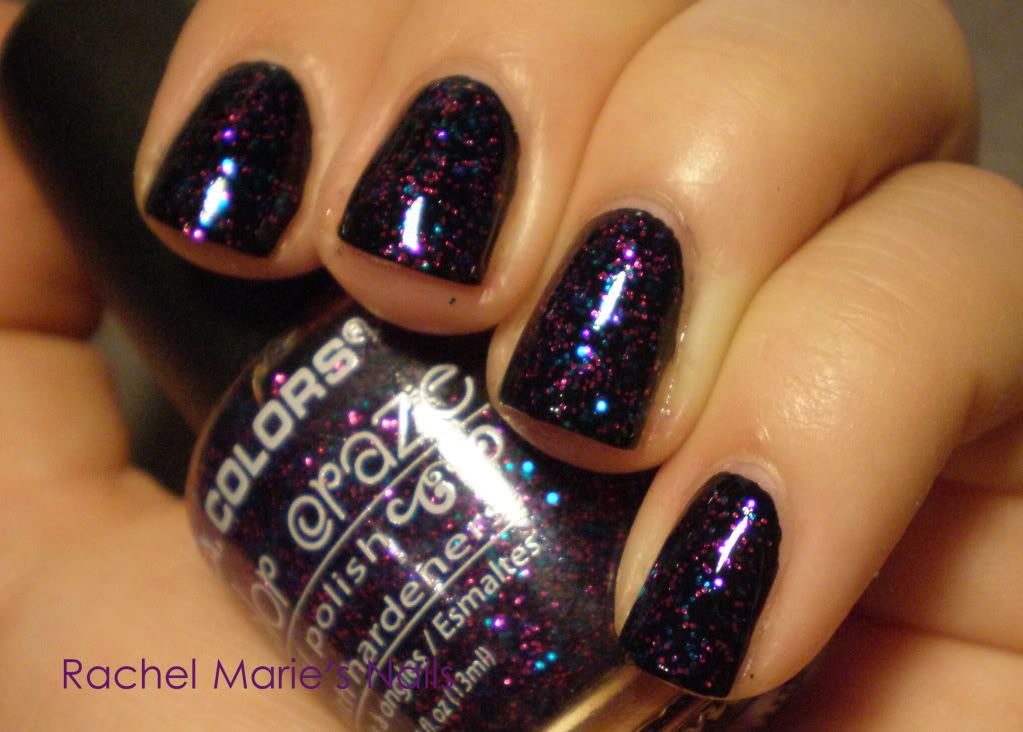 This is 1 coat of LA Colors Jewel over a black creme.
I had to shorten my nails quite a bit after I came back from Vegas. I had a break on my middle finger.
Anyway, Jewel Tone is a glitter polish with both purple and blue glitter.
It looks much better in sunlight.
This is another polish I picked up at the Dollar Tree. :)