I was so happy to find, of all things, magnetic polishes at the beauty show I went to. I have been trying to get my hands on these polishes for what seems like forever. I saw a picture of a magnetic polish before I was even into polish and I've never stopped wanting to try one.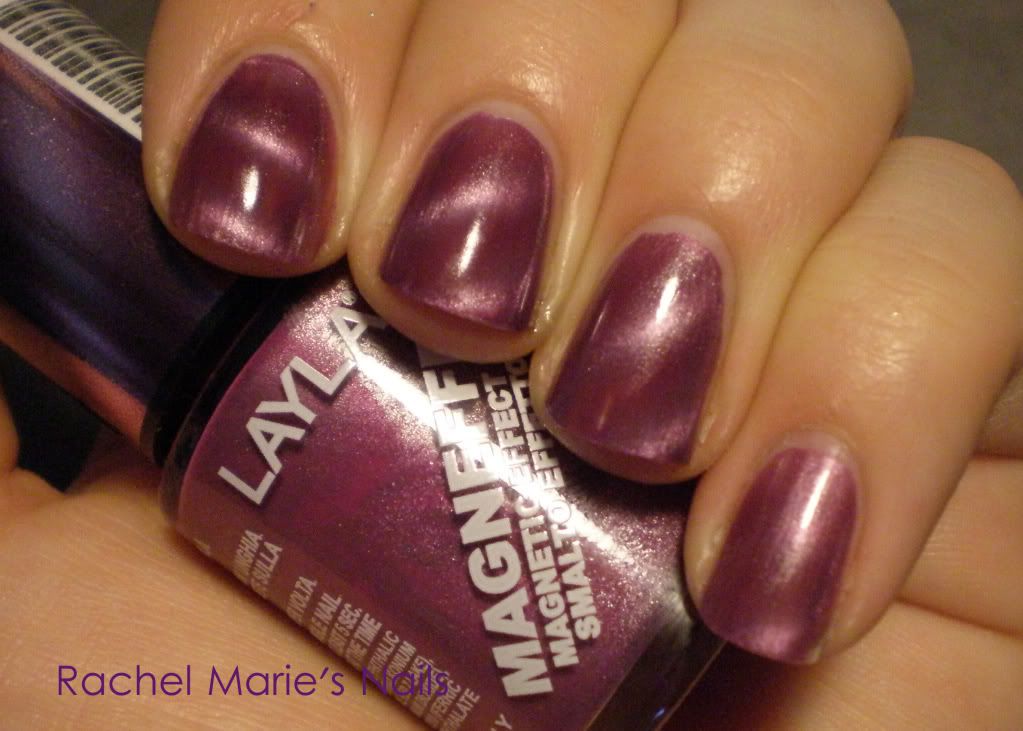 This is 1 coat of 2.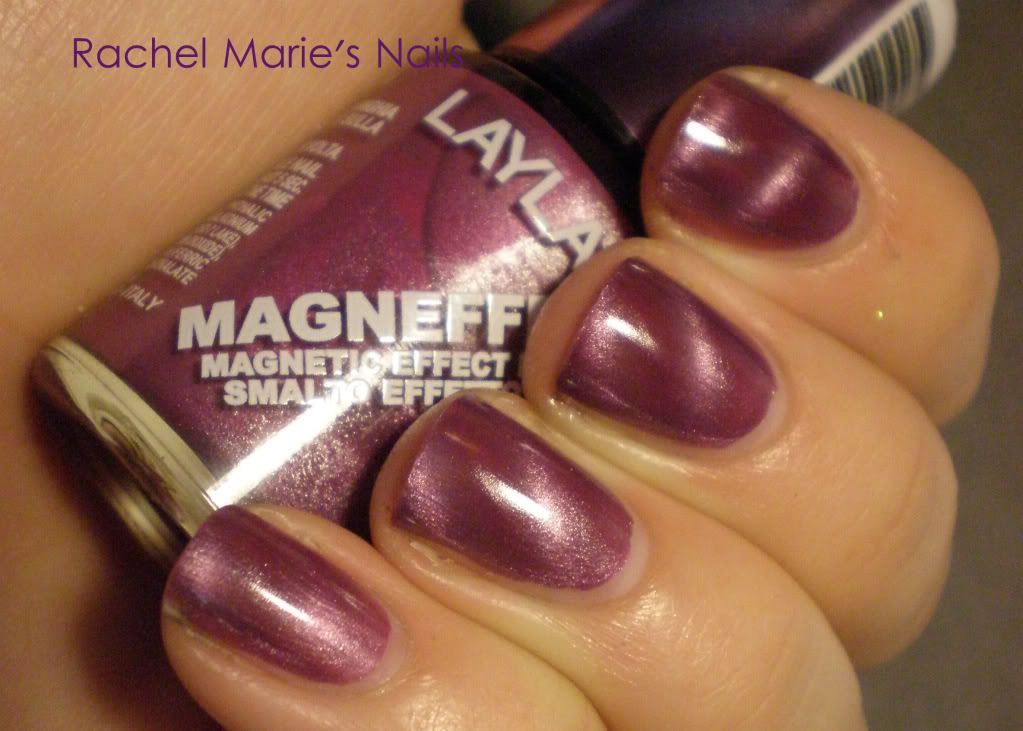 2 is a purple magnetic polish.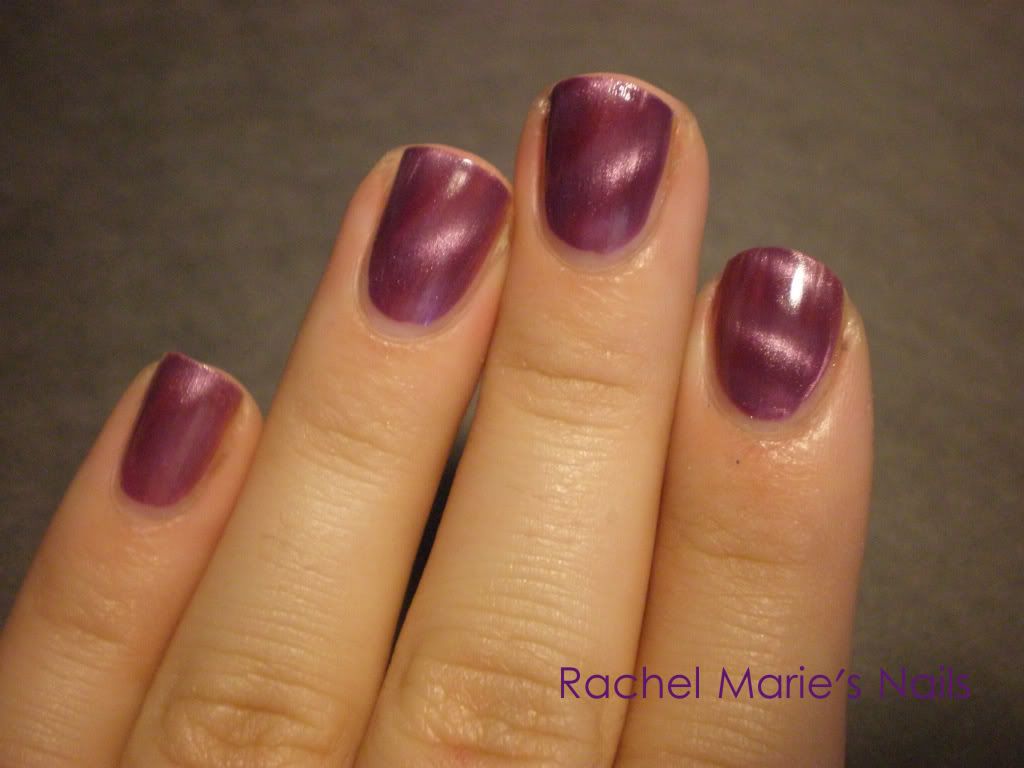 The magnet is located on the top of the bottle and is super easy to use. All I had to do was paint my nail and then hold the magnet close to my nail for 10 seconds.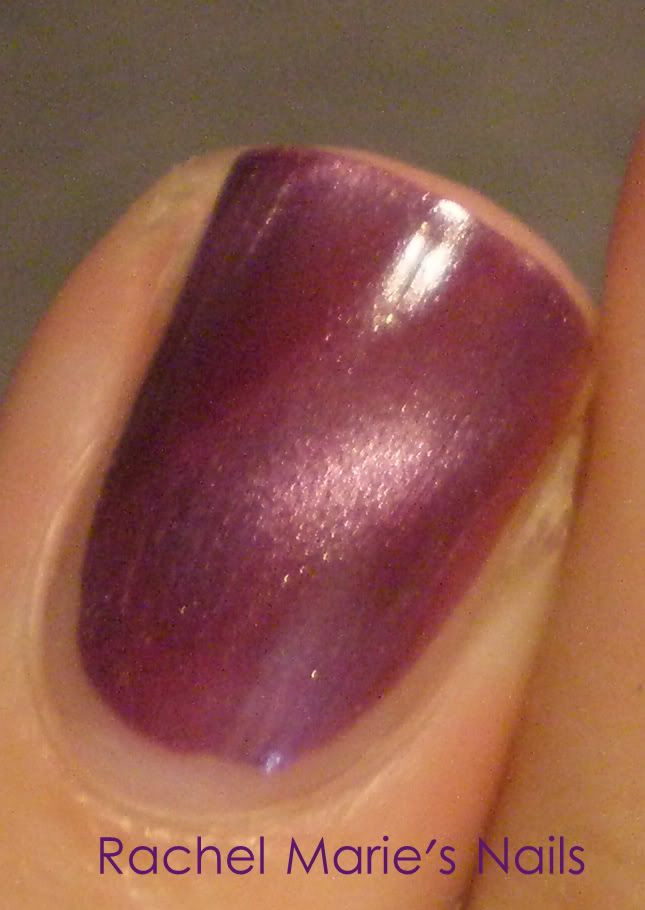 This was my first time using a magnetic polish, so my lines aren't perfect.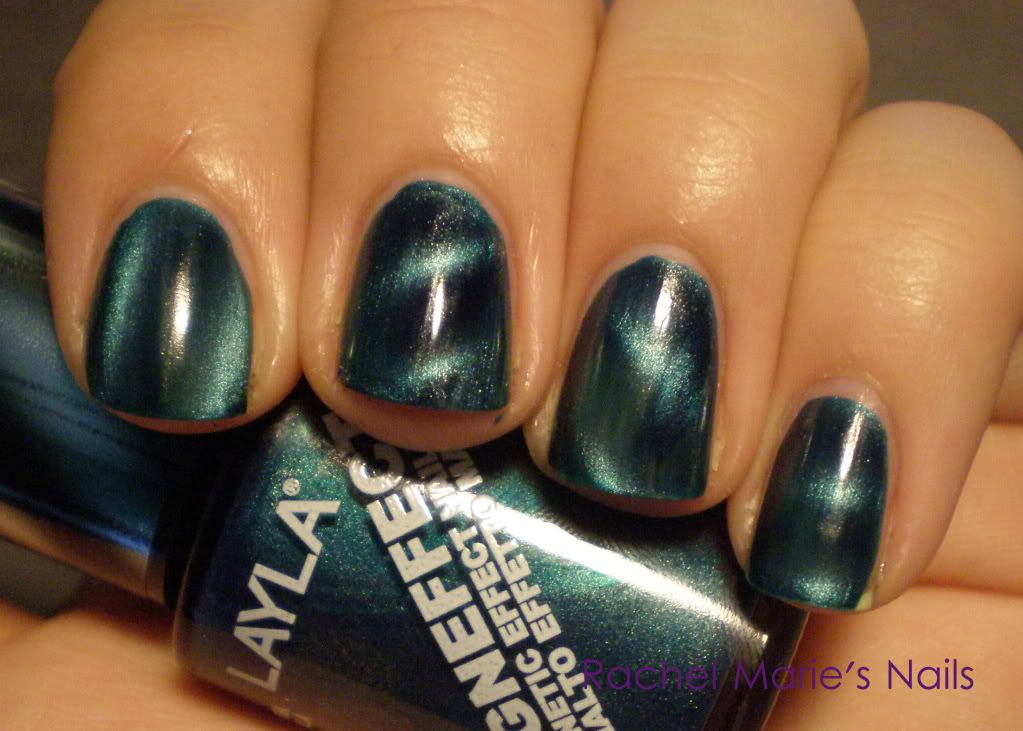 This is 1 coat of 4.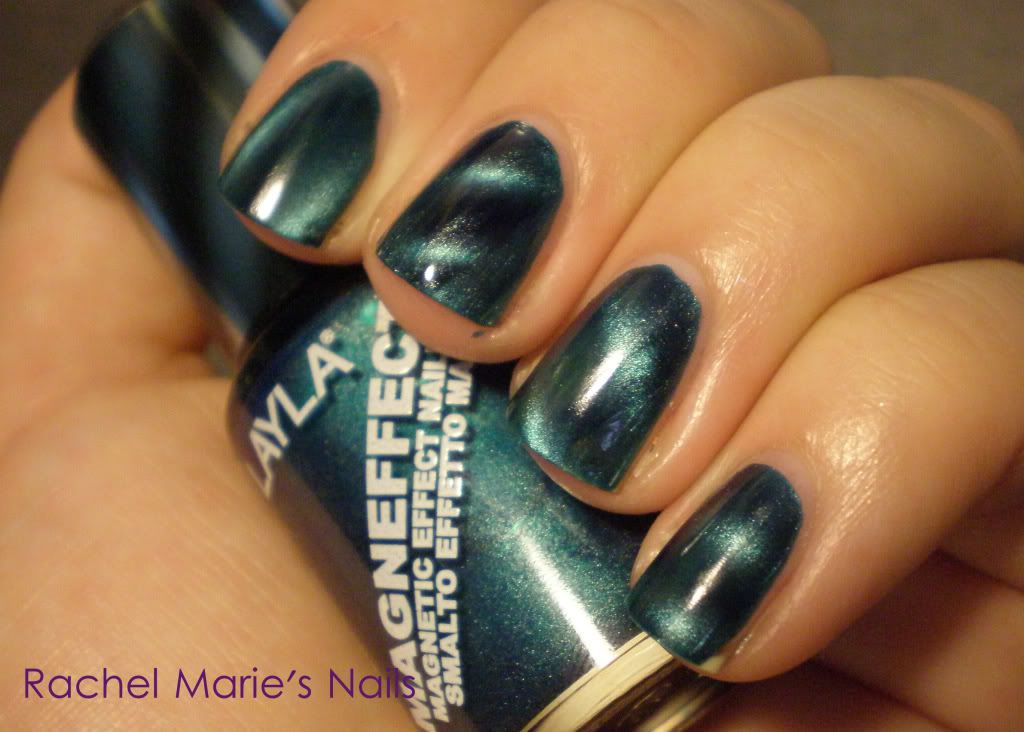 4 is a medium teal blue magnetic polish.
Aren't these fun?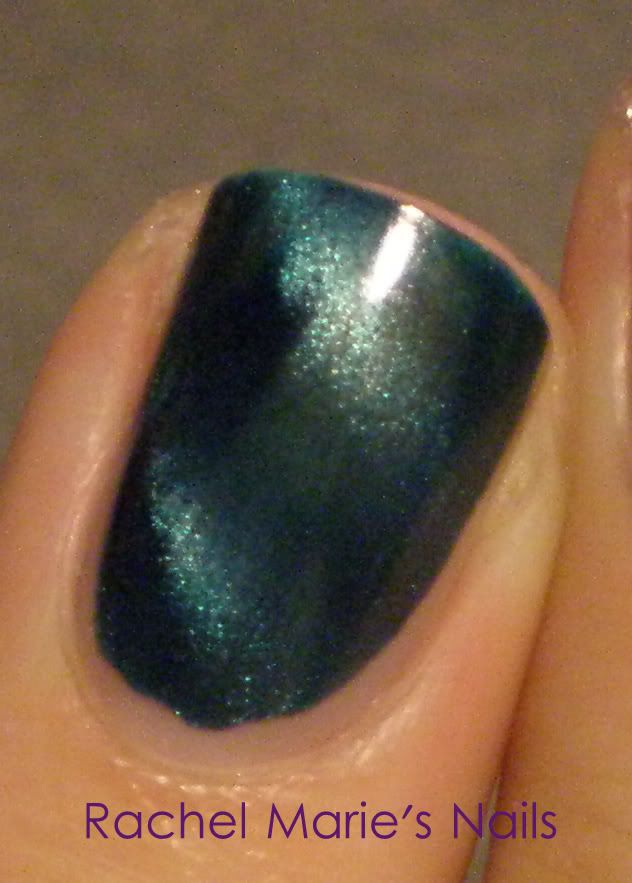 I've sent an email to the company asking if there is an American based retailer for these polishes and I hope to hear from them!
**EDIT** I just received an email from the company saying they are launching their magneffect line officially at CosmoProf 2011 in Las Vegas and the retailers will be released then.