I am quickly becoming a sucker for MAC nail polish in cute, limited edition packaging. Before, I usually passed on MAC polishes. The horror stories about their brushes really turned me off. I can say the brush on mine, honestly was not that bad. It definitely left my polish a bit streaky but I think it takes a gentle hand.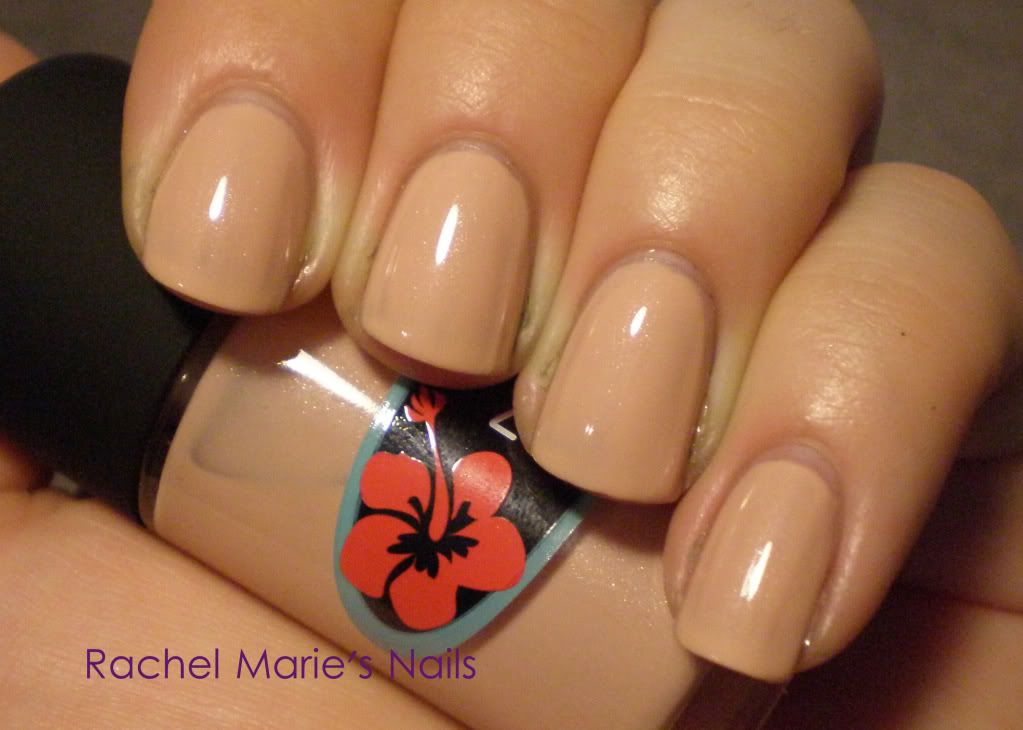 This is 3 coats of MAC Hangin' Loose.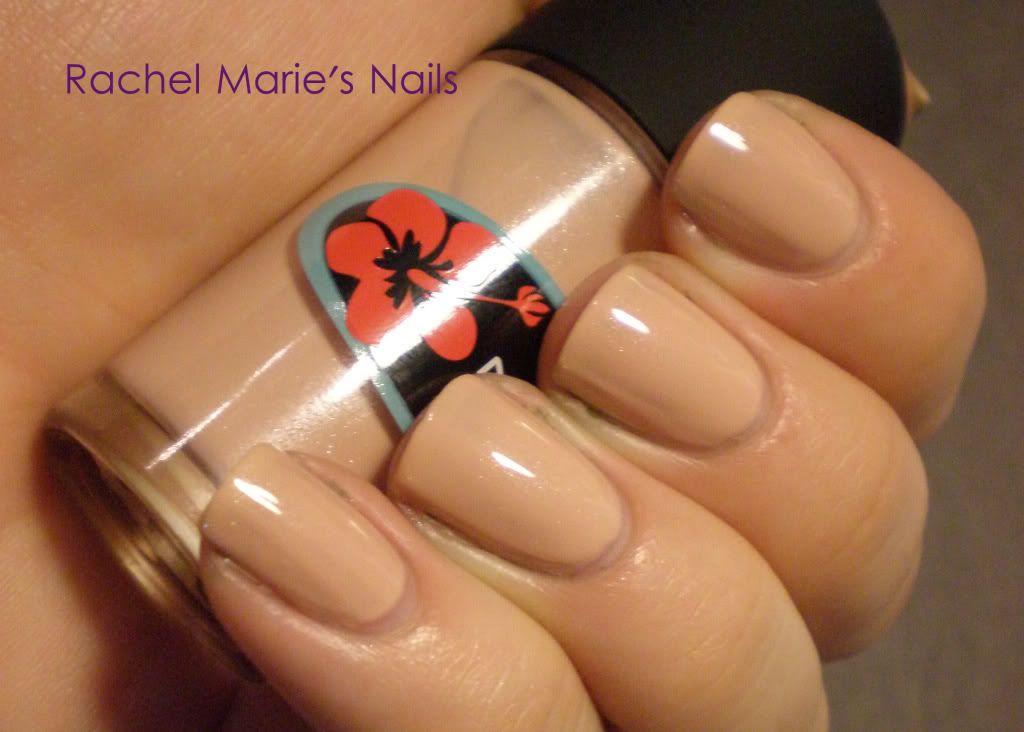 Hanin' Loose is a pinky nude polish with shimmer.
You can see on my middle and ring finger it was slightly streaky. I believe that was due to the application of the brush.
I love the soft, soft shimmer.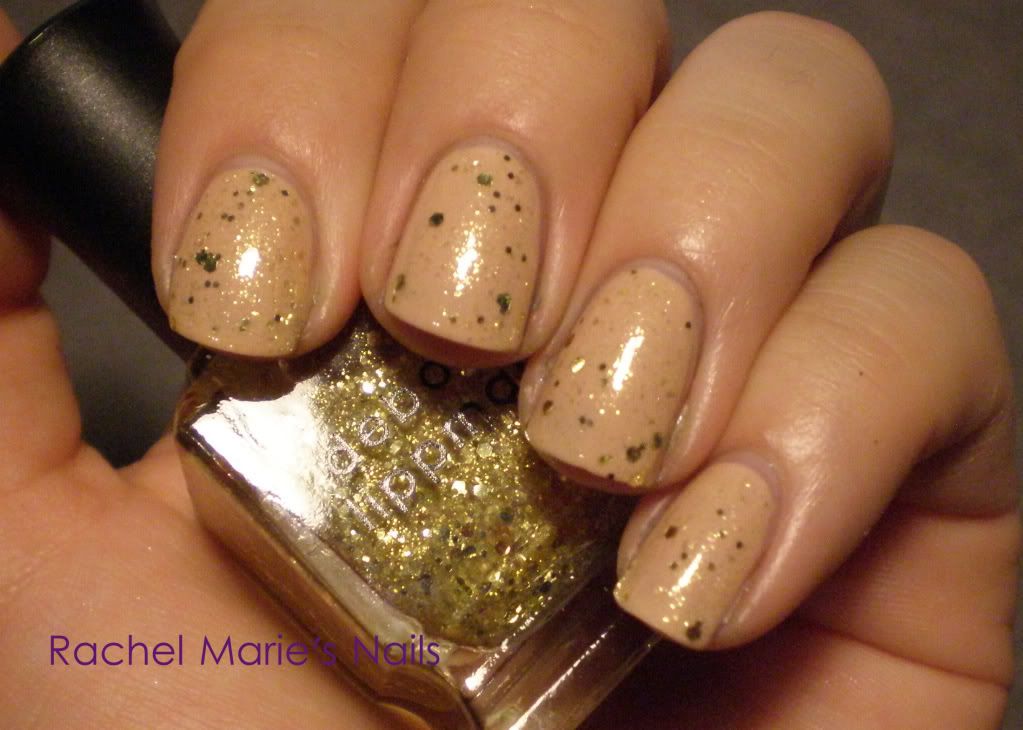 I then added a coat of Deborah Lippmann Boom Boom Pow.
Boom Boom Pow is a gold glitter with 3 different shapes of glitter.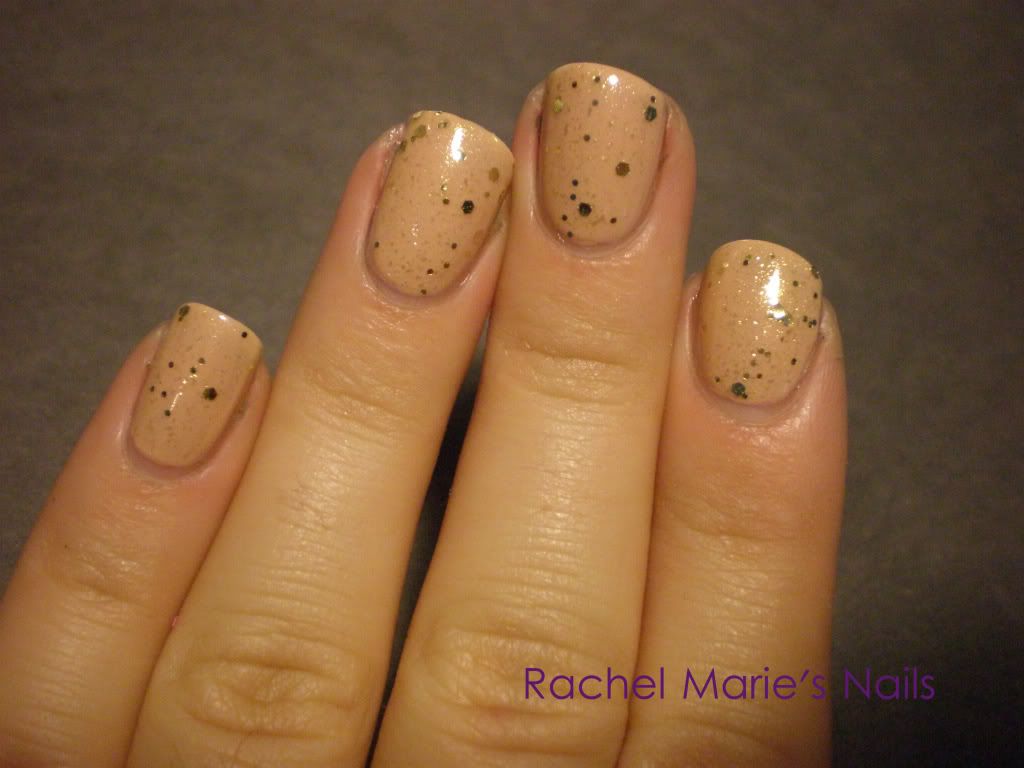 I've been wanting to add this glitter to my collection for a while but I was scared it would be too boring. Deborah, you did not disappoint me!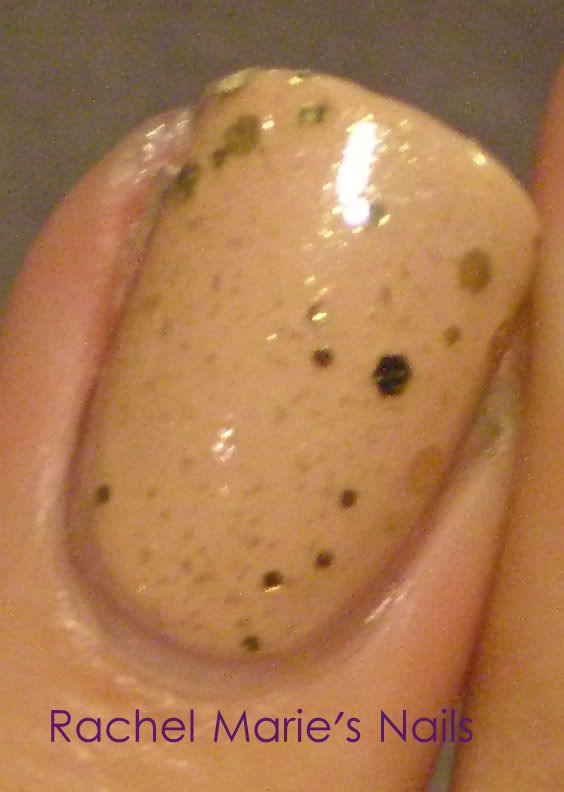 What is your favorite polish for nude nails?