I only have a few Nubars in my collection. I think it's because they're somewhat hard for me to get my hands on. I enjoy looking at polishes in person. I love their bottle shape and the brush works just fine for me.
This is 2 coats of Wildlife.
Wildlife is a green polish with pink duochrome.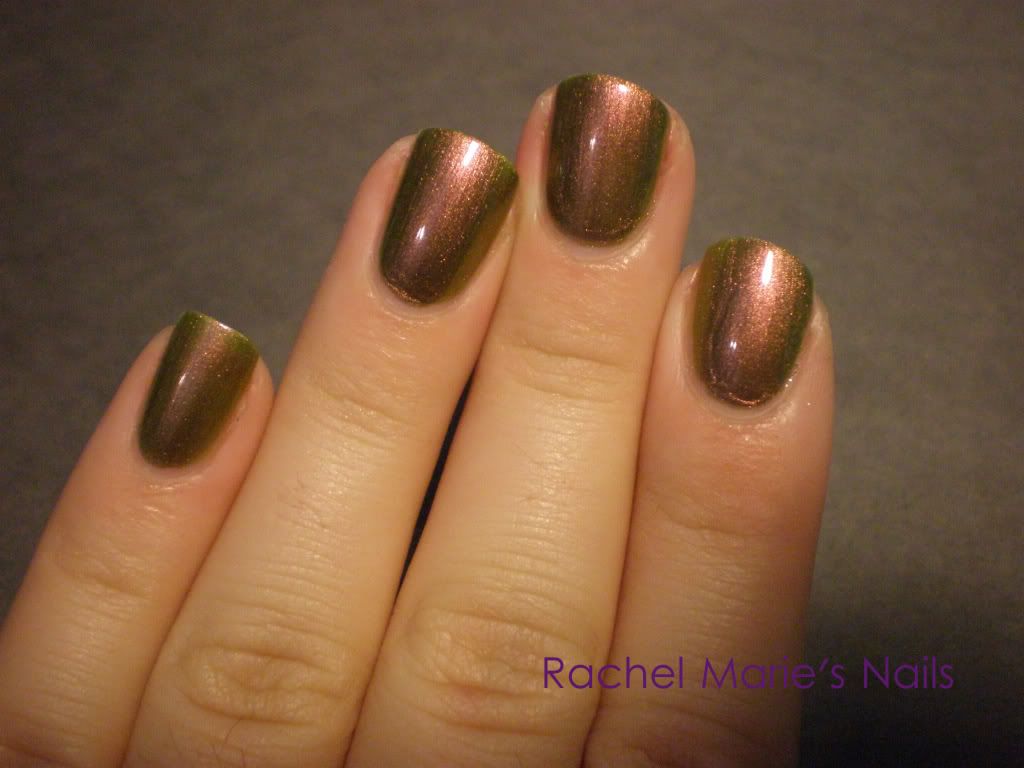 I thought this polish was going to be sheer but it only took 2 coats for full coverage.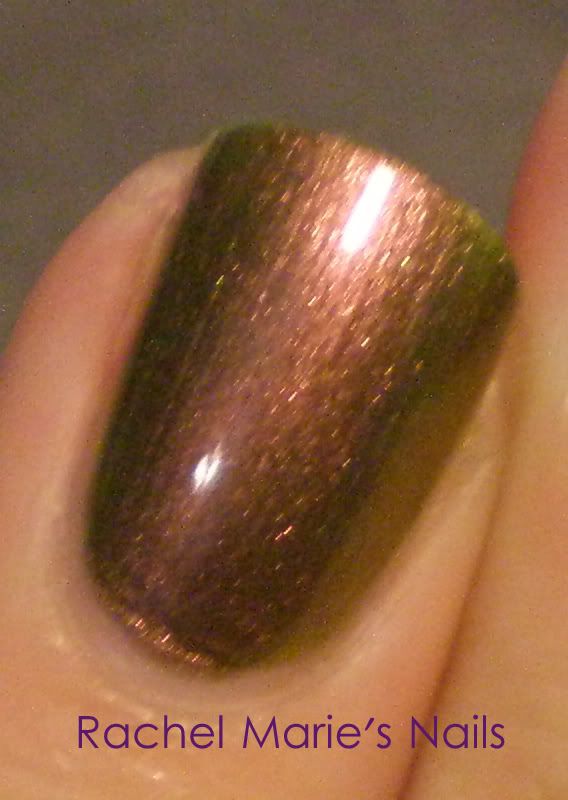 Something about this polish is swampy. I love it.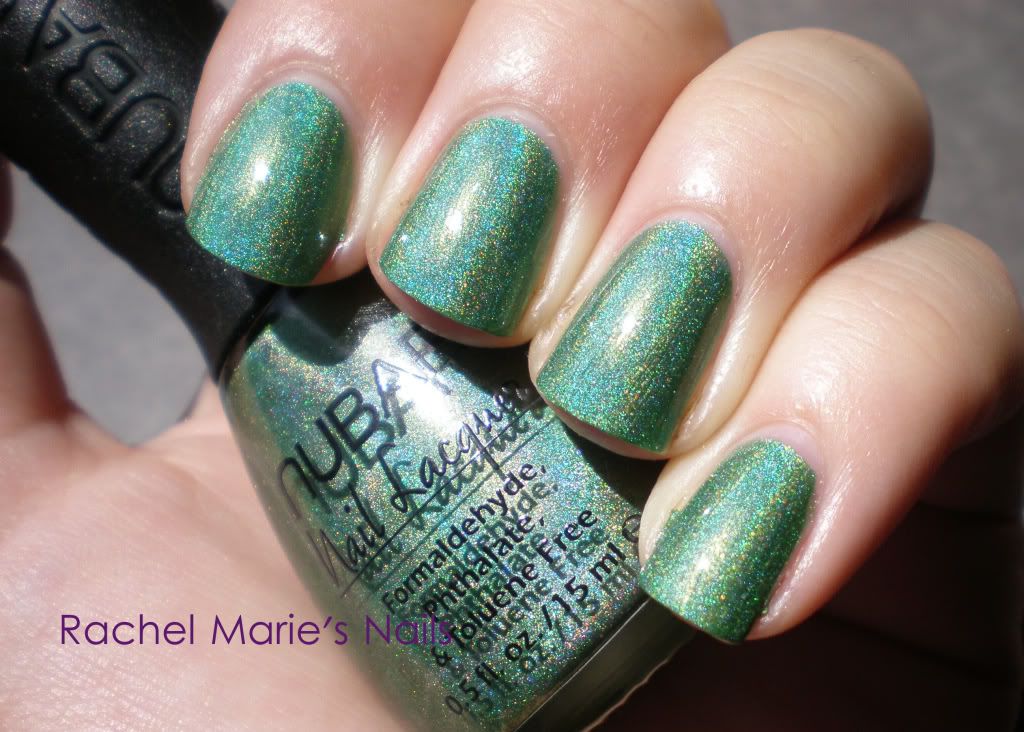 This is 2 coats of Reclaim.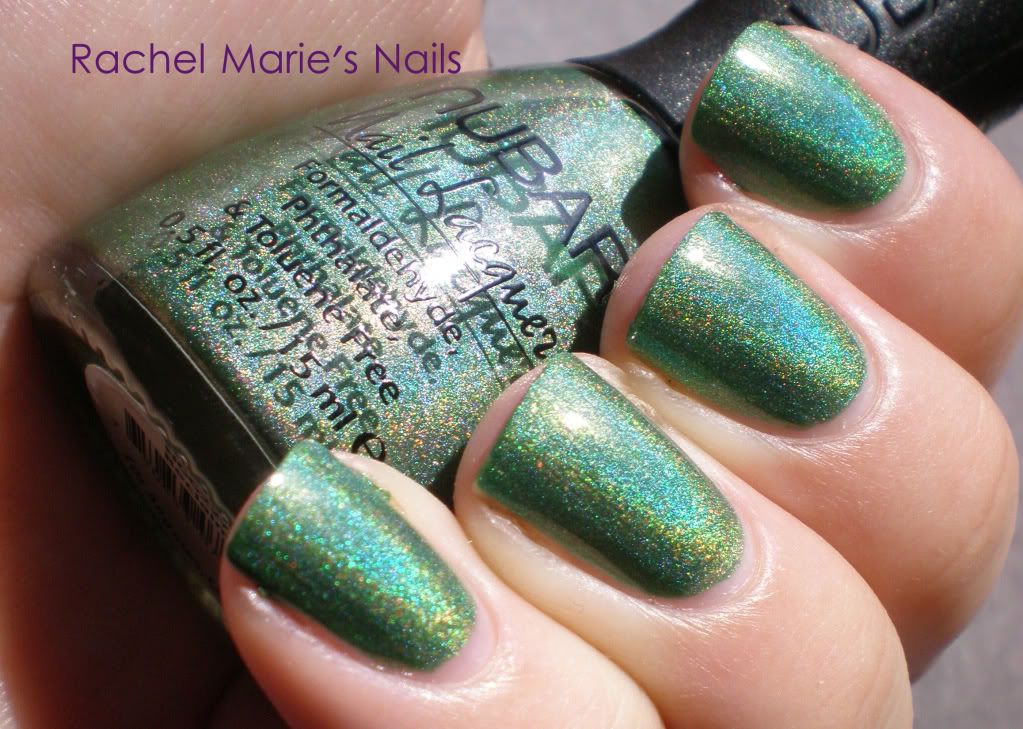 Reclaim is a medium green polish with a linear holographic effect.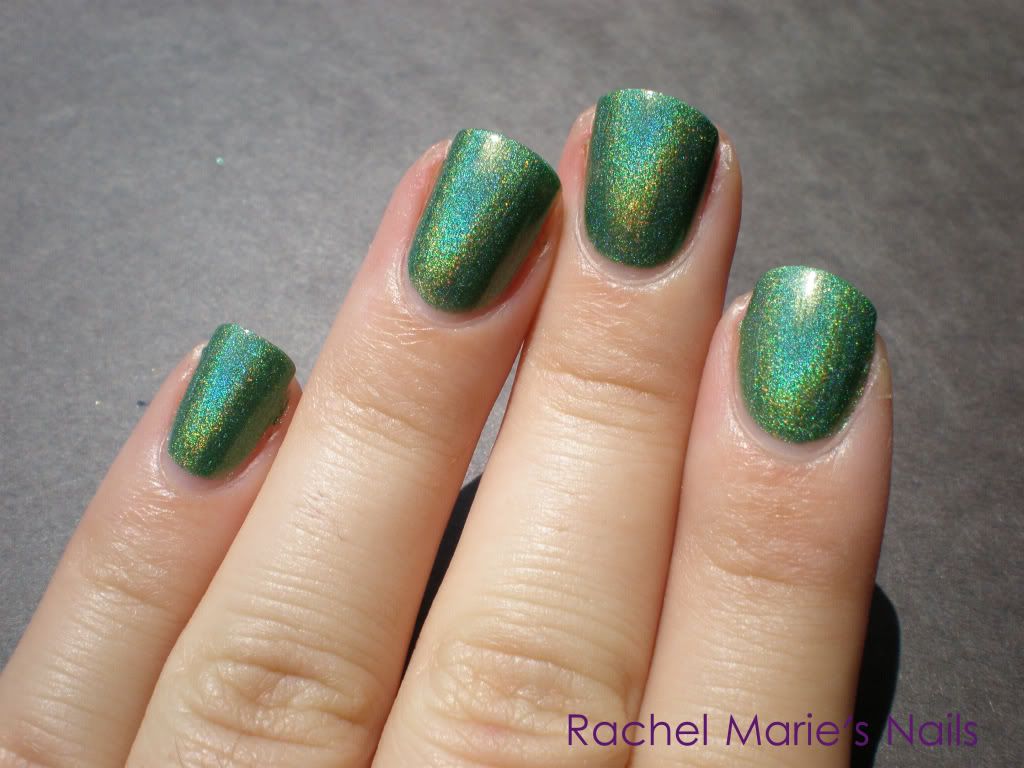 I usually don't take pictures in the sun because I usually swatch at night but this holo called for some sun!
Pretty, ain't she?
I think Nubar has gotten to me! I may need to be purchasing some more Nubar polishes soon.