*Yawn* It's an early morning for me today and I just hopped on to share these swatches with you guys. :)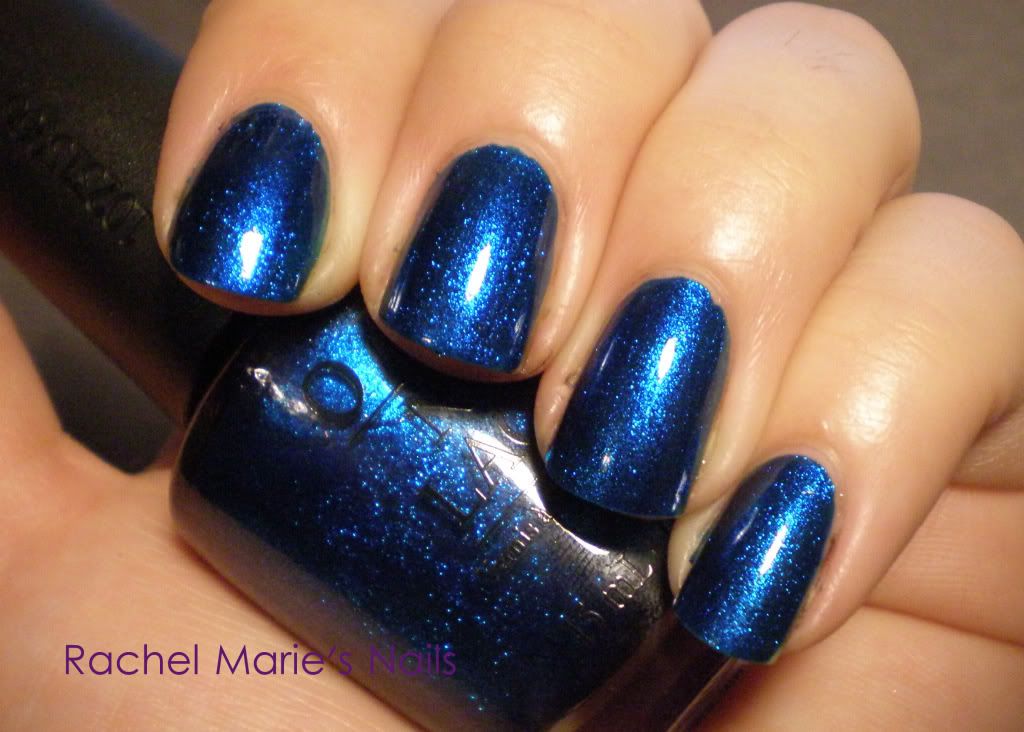 This is 2 coats of Swimsuit..Nailed It!
Swimsuit.. Nailed It! is a vibrant blue glass flecked polish.
I almost passed on this one but I'm so glad I didn't. :D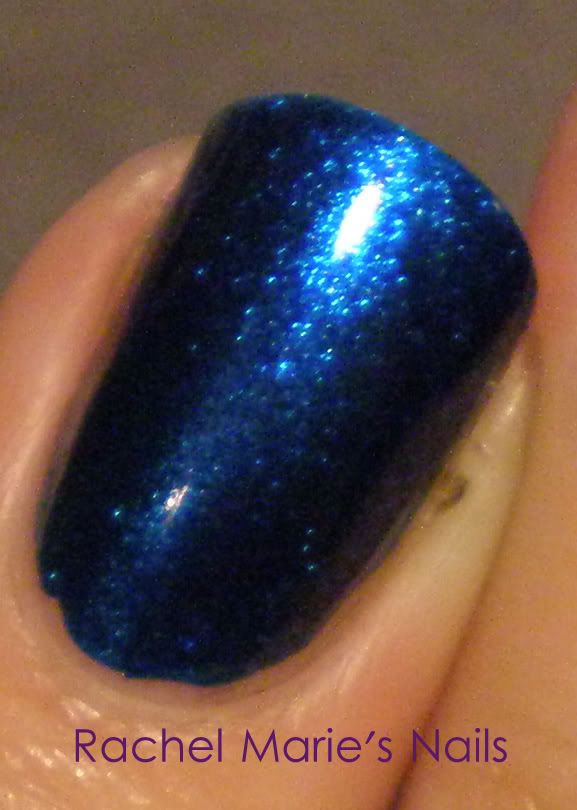 I then added 1 coat of Crown Me Already.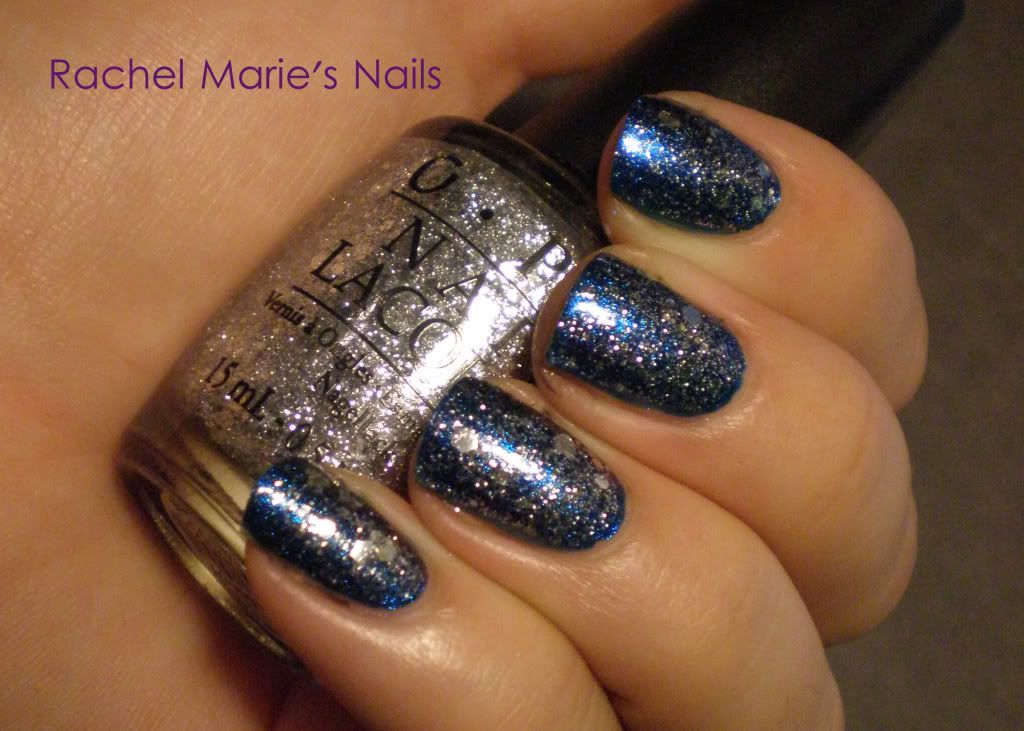 Crown Me Already is a silver glitter with large glitter hexagons.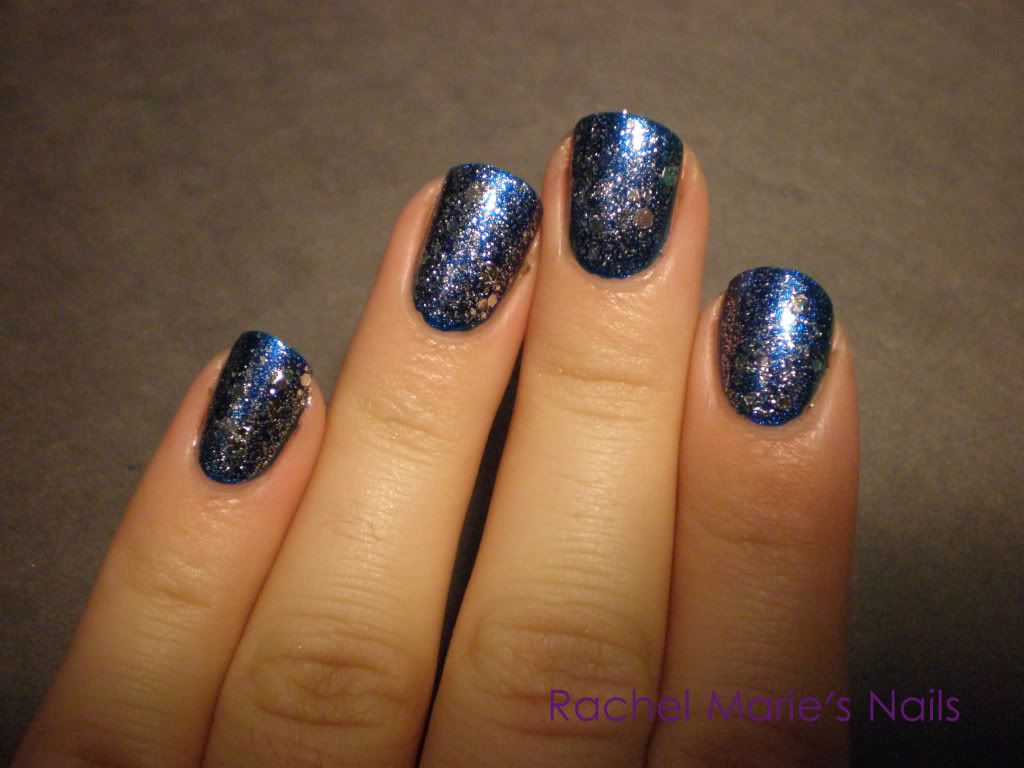 Crown Me Already seems opaque on it's own but I love it layered.
Well done OPI, well done.