I recently tried to layer Orly Bubbly Bombshell over China Glaze First Mate.
Bubbly Bombshell is a purple glitter polish made of smaller glitter circles.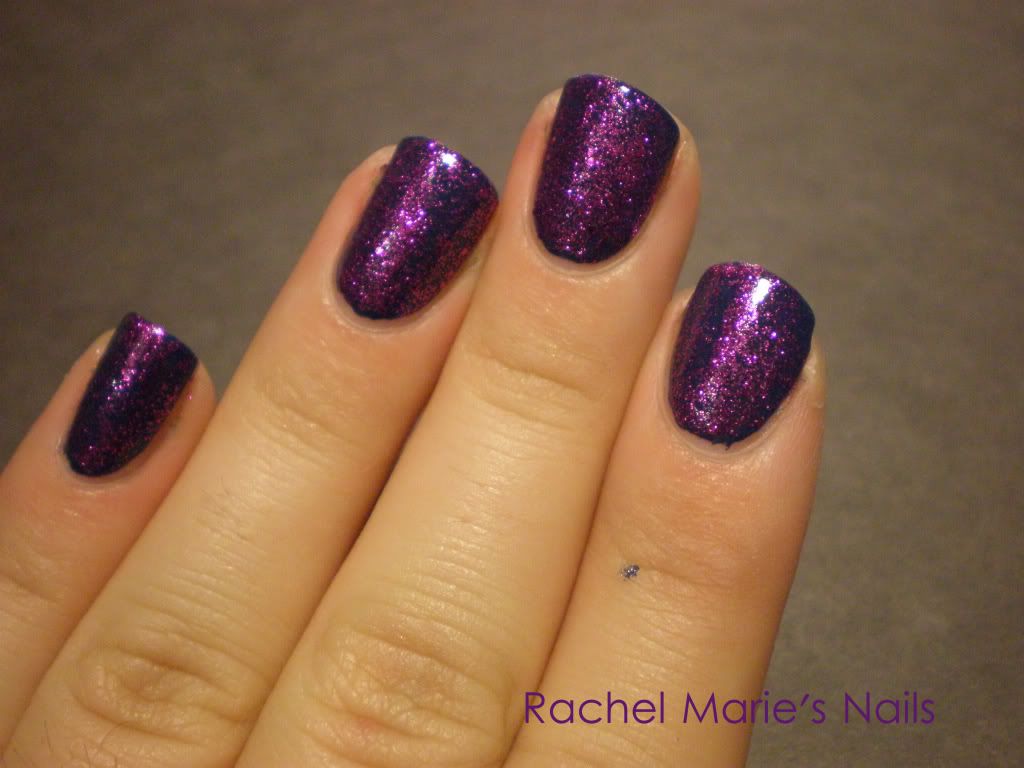 I thought I would love this layered look but I ended up hating it.
Next time I'll try BB over another color.
I finally ended up with Etude House Ruby Purple over black. I think the name of this polish is Ruby Purple. It just has numbers on the bottle.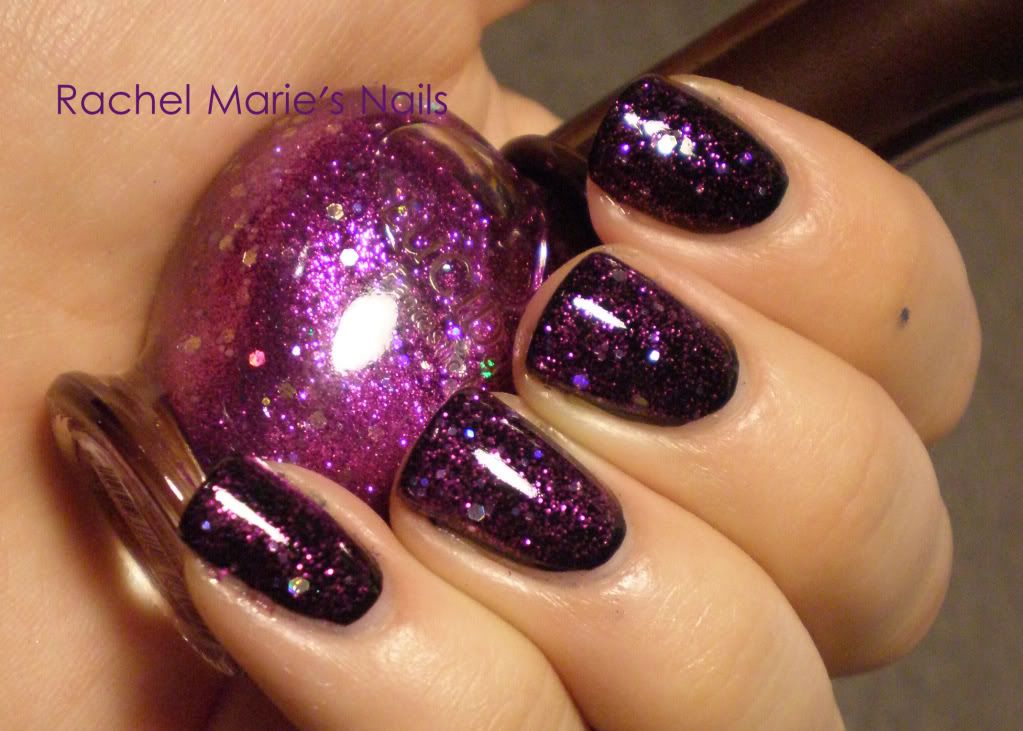 I've shown this polish on here before so I'll just let the pictures do the talking.
I hope everyone is having a fabulous weekend!