I often find myself in the back of a beauty supply store trying to weed out the hidden treasures from the junky, crappy stuff. Yes, sometimes I end up with some stuff I should have probably left behind but often I go home with a little treasure in hand.
I picked up some China Glaze polishes from my beauty supply and I am loving these.
This is 3 coats of Rodeo Fanatic.
Rodeo Fanatic is a medium blue shimmer polish that has a glow to it.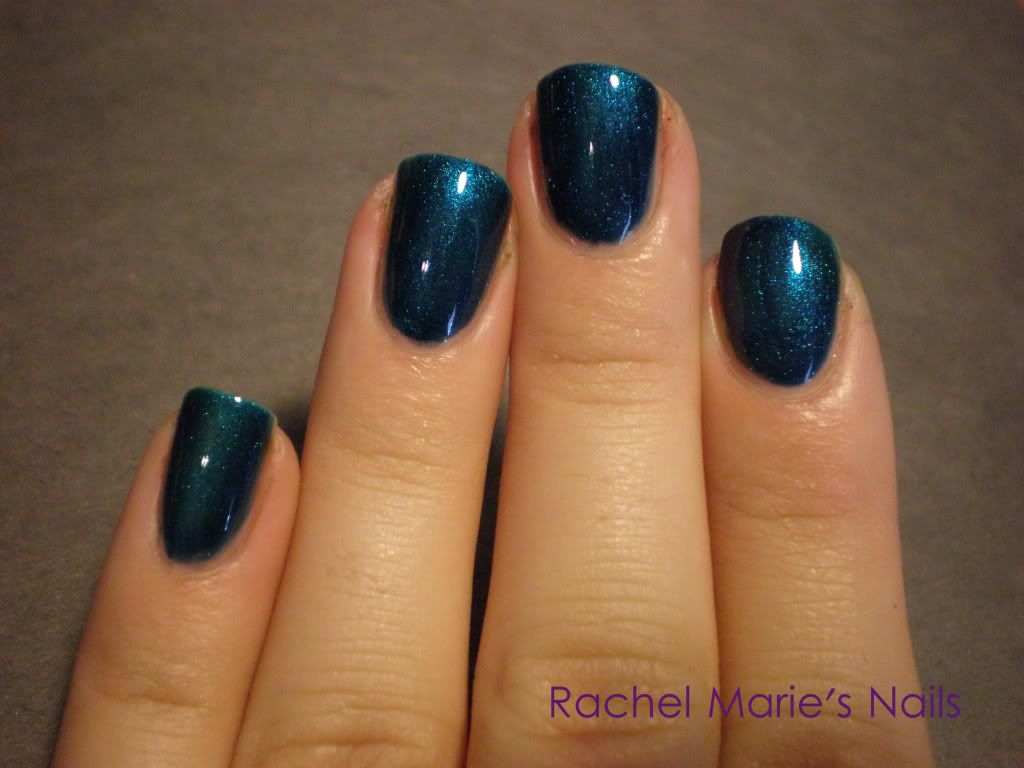 It's very pretty and tad dusty looking too.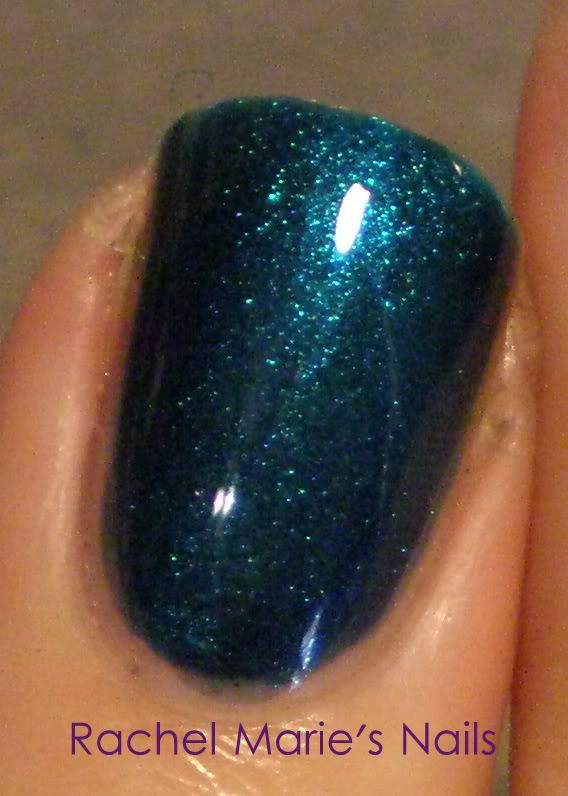 I love polishes that look lit from within.
This is 1 coat of Custom Kicks.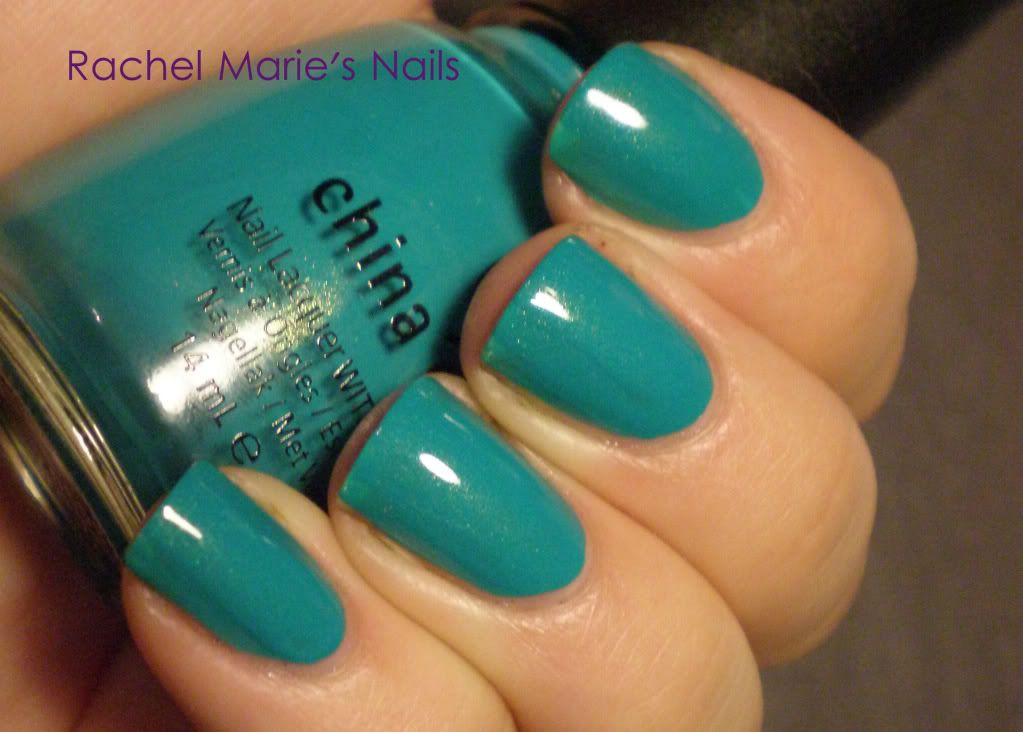 Custom Kicks is a highly pigmented teal polish with gold shimmer.
This is my new favorite blue polish. It's LOVELY.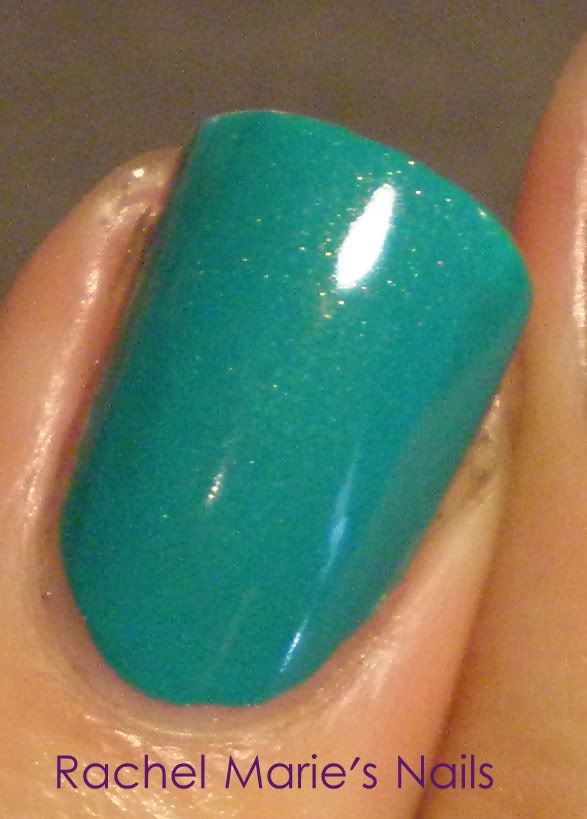 Isn't she pretty?
And here it is layered with Golden Rings.
Golden Rings is a glitter polish with sparse gold glitter.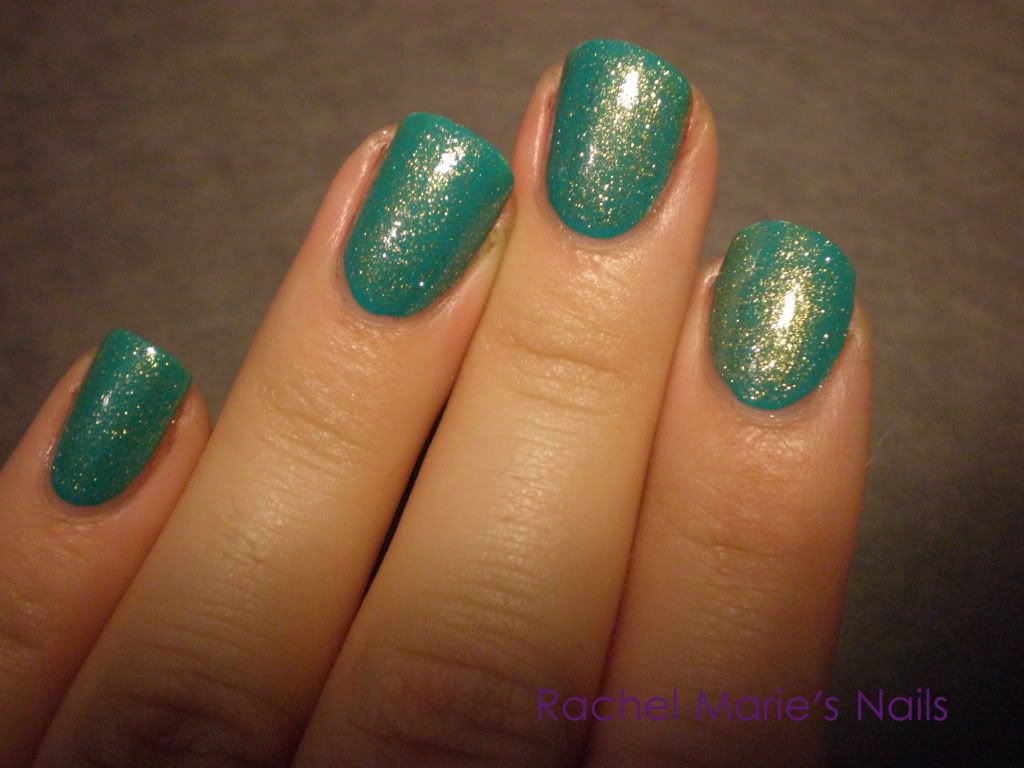 This really adds to the gold shimmer in Custom Kicks.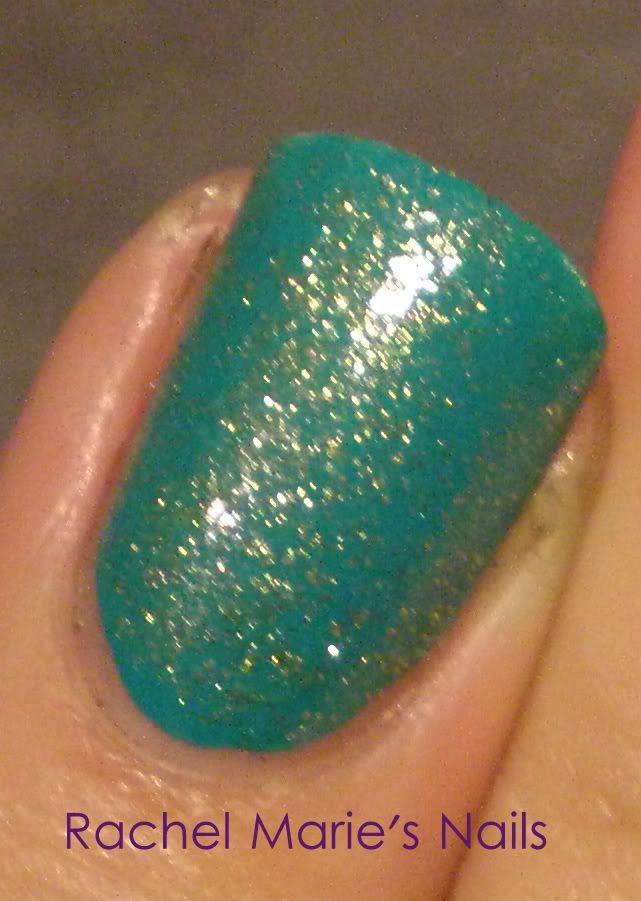 Do you have any old China Glaze polishes you've found on a polish hunt?