This is 3 coats of Knowledge Is Power.
Knowledge Is Power is a neon pink polish.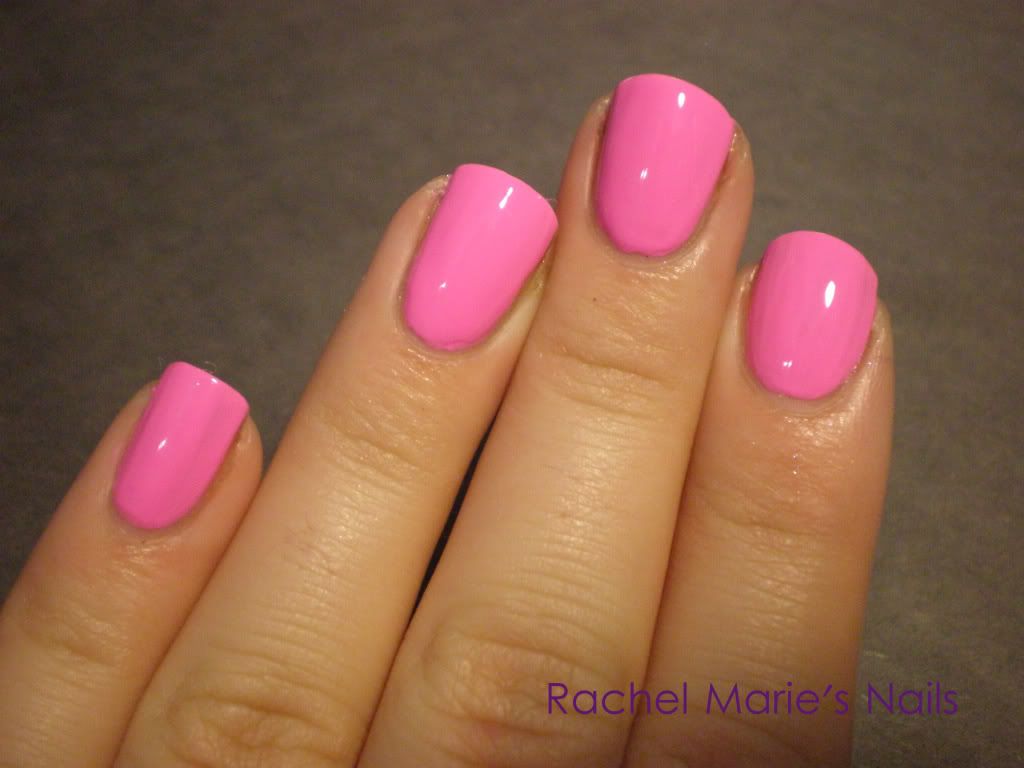 Argh, neon polishes are so hard to capture. The color of this polish is a bit deeper in real life.
I used some top coat on this polish to even it out a bit.
This is 2 coats of Rhythm Of Life.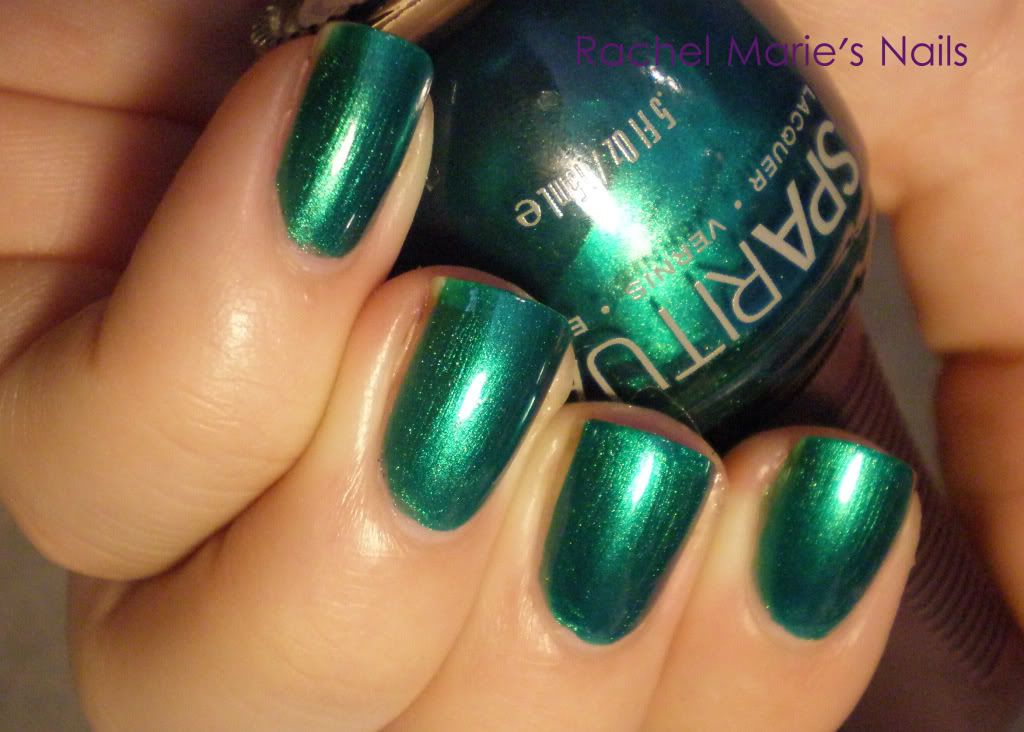 Rhythm Of Life is a green polish with a hint of blue shimmer.
This polish is beautiful in person.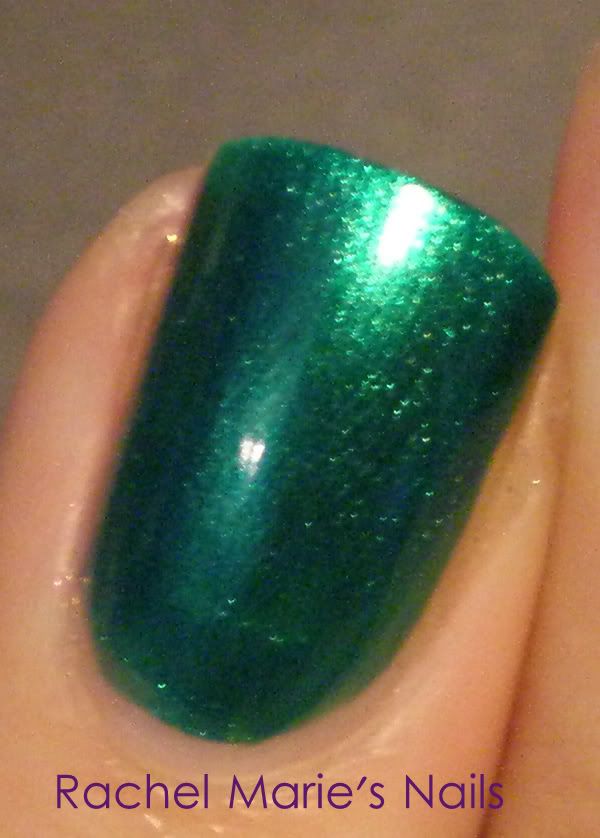 The blue is subtle but stunning.
I hope you guys have enjoyed SpaRitual Week!