I bought Jordana Purple Glam on an impulse one day. I was at K-Mart stocking up on E.L.F. concealer brushes for my nail polish clean-up and I saw this polish. I had a feeling it would look like crap out of the bottle but that didn't stop me from trying it.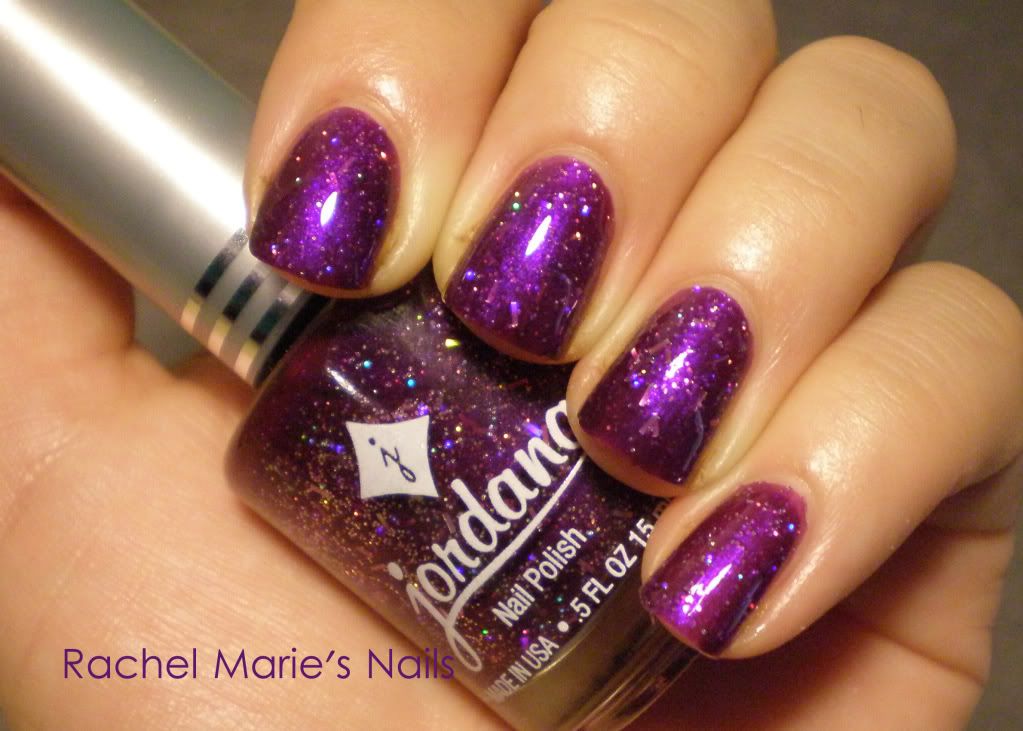 This is 2 coats of Purple Glam.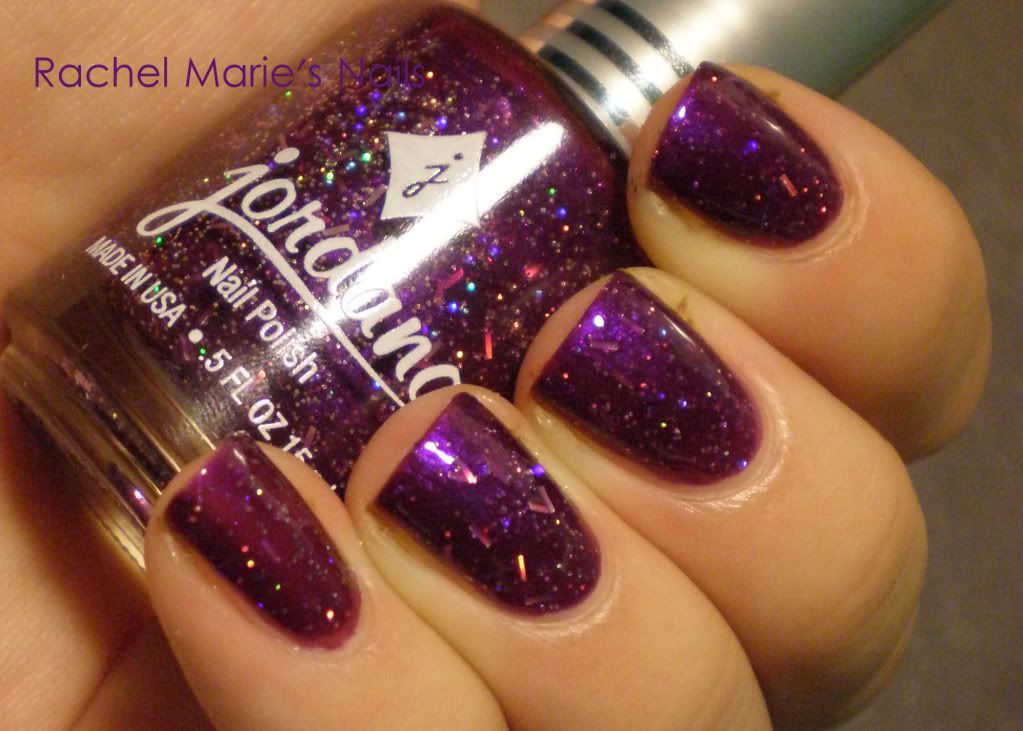 Purple Glam is a frosty purple polish with holographic glitter and holographic string glitter.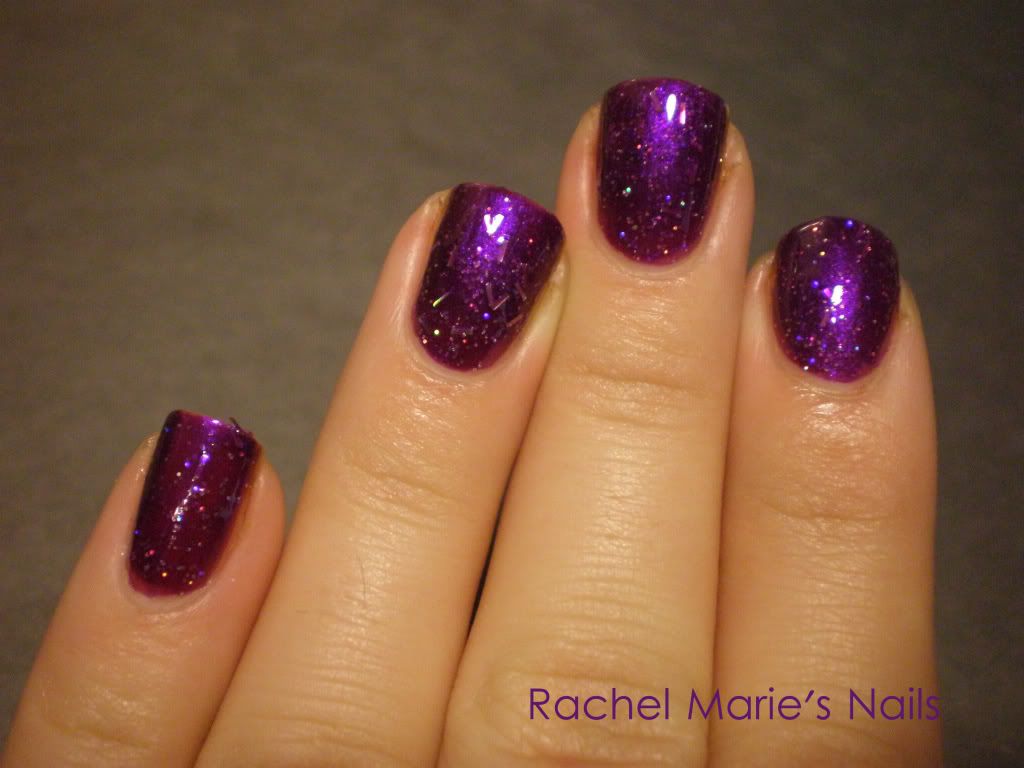 I actually kind of like this polish. Some of the string glitter gets lost in the base (which I thought would happen) but it had good coverage and I can't think of another polish in my collection like it.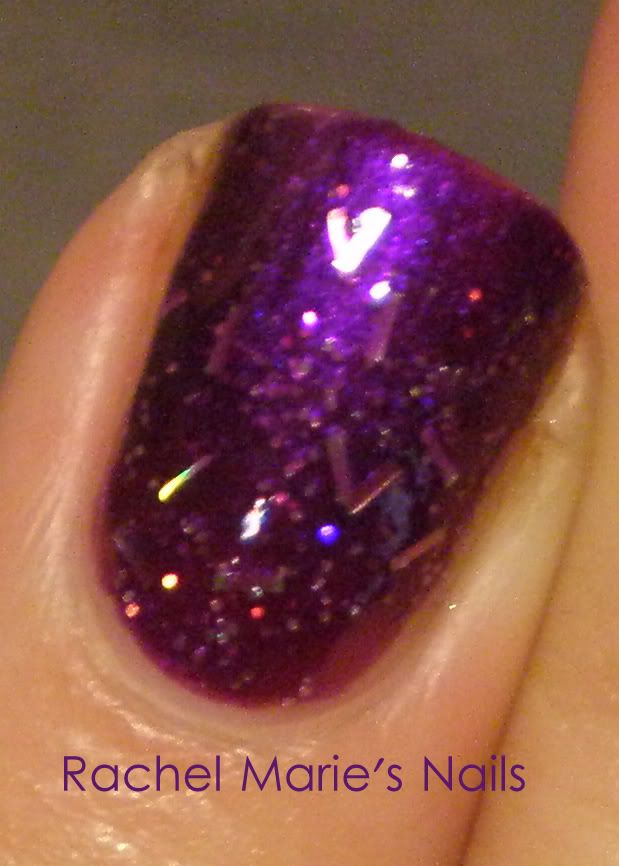 I have to say, I was pretty happy with this one.
Have you ever bought a polish thinking it might disappoint you- but you were too curious to not get it?