I found this on clearance at a Japanese bookstore.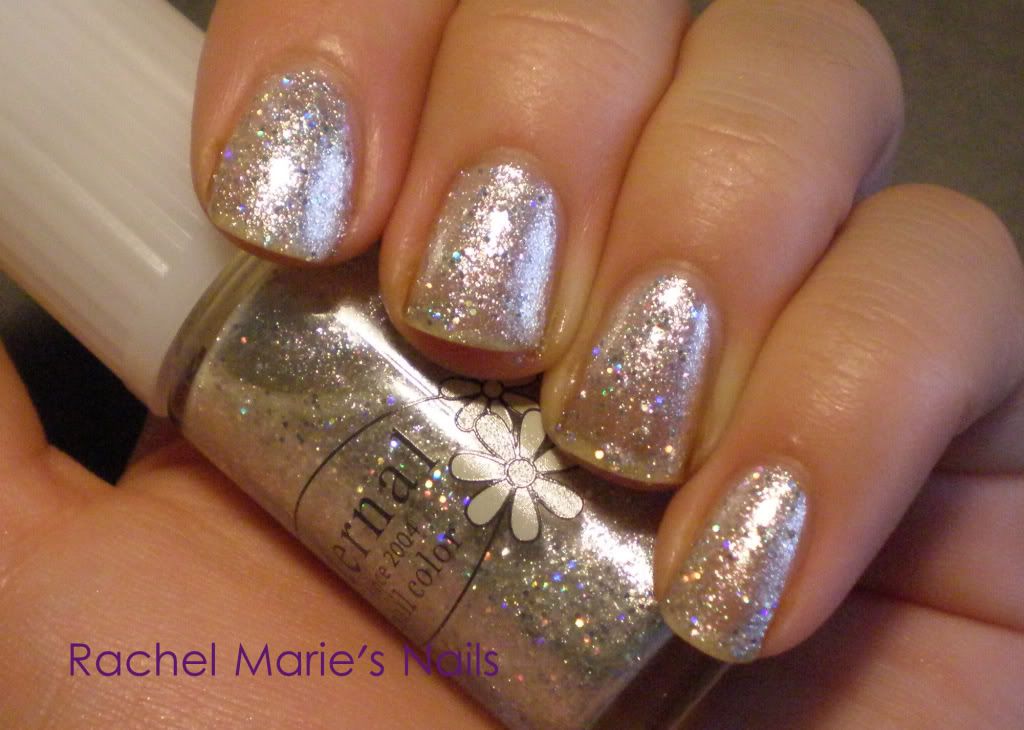 This is 3 coats and visible nail line wasn't so drastic in real life.
It's a silver foil polish with holographic glitter.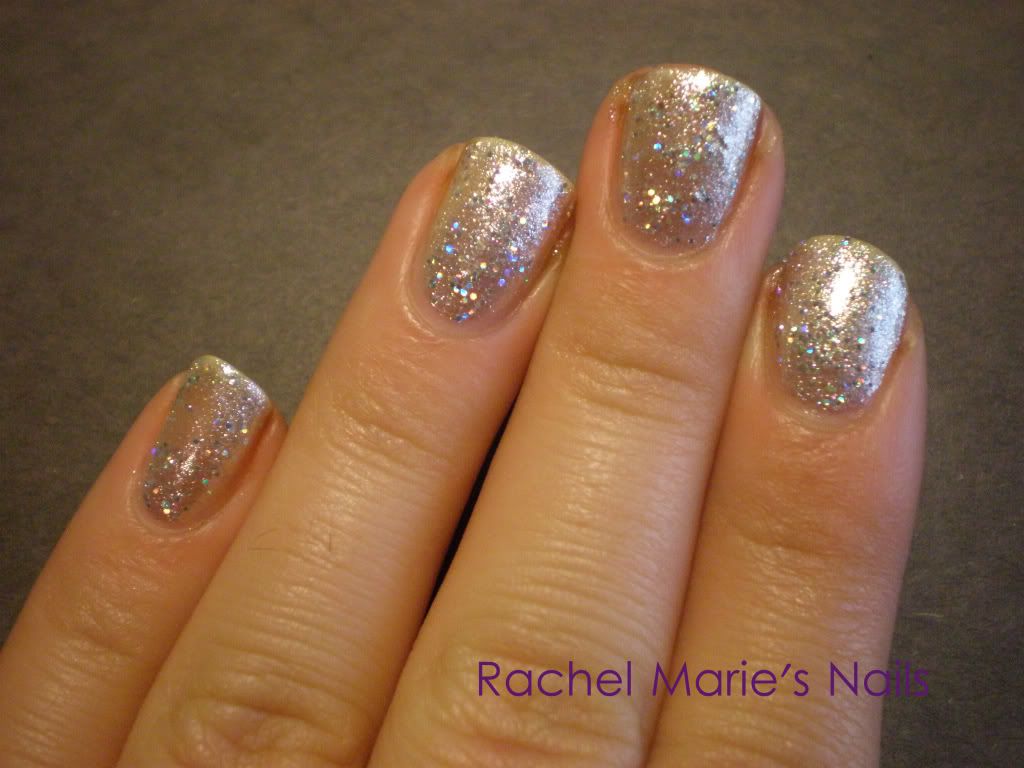 It was a little gritty but none the less a stunning combo. Also, this polish is scented like baby powder. Unlike most scented nail polishes- this one didn't bother me. That is- until I started eating. Scented polish makes you food smell like that polish. Gross.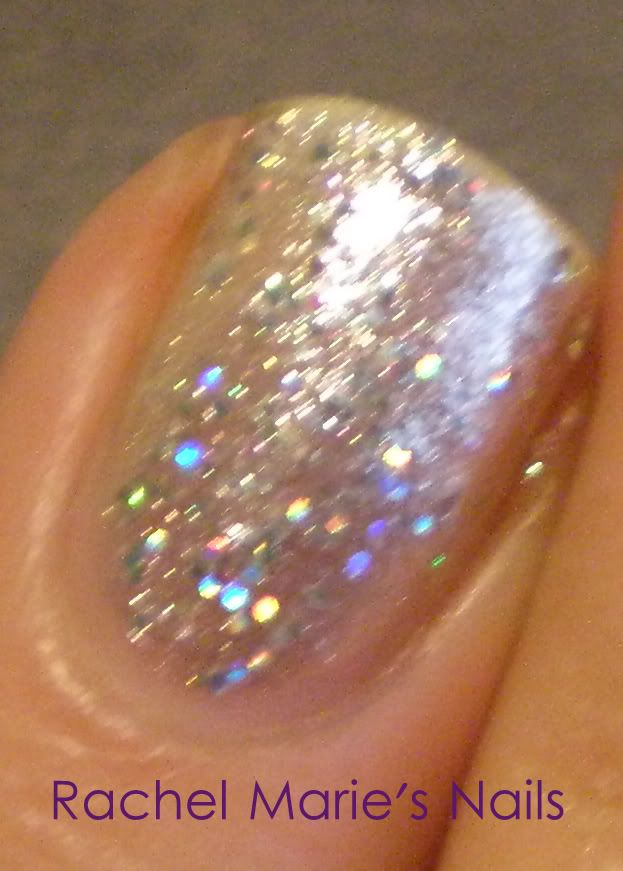 Also, this polish didn't dry for HOURS after I top coated it. I'm going to try again with a different topcoat and see if that helps.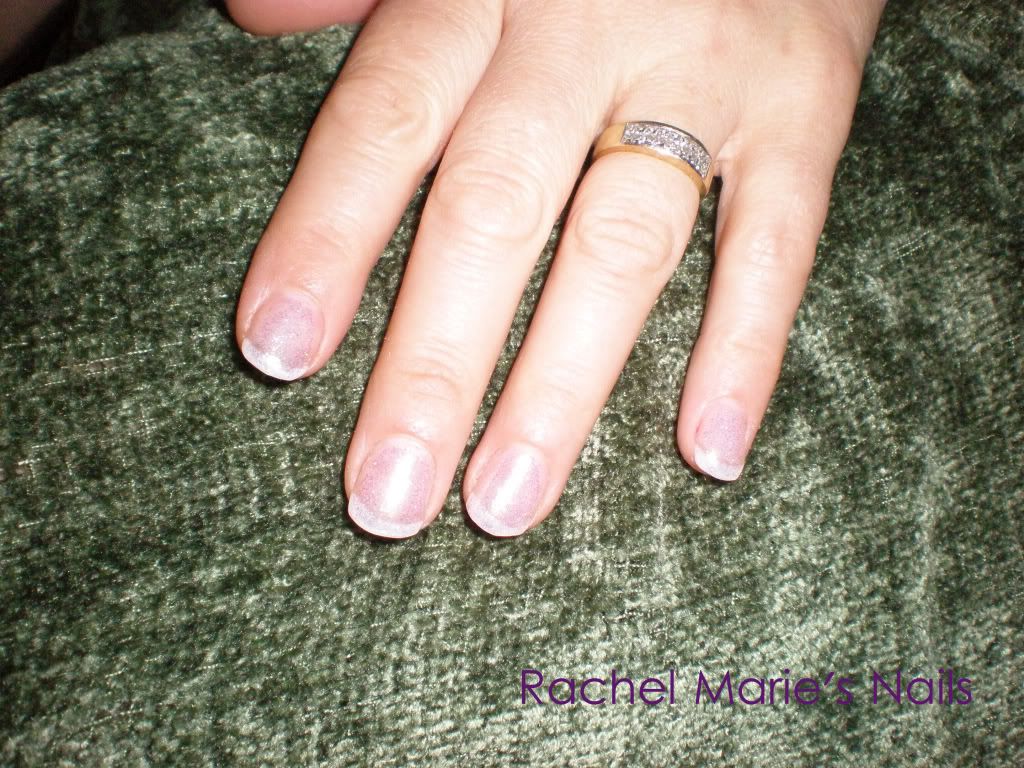 Also, recently I gave my mom gel nails. :) She loves them a lot.