*Blog Sale Update*
I've made almost everything in my blog sale 50% off.
When I was digging through my polishes a while back, I found the glitter I used to make Fairy Vomit. I decided to use the rest of it to make a second Fairy Vomit but I used more white base and a base with a satin finish to make this franken, A Friend Of Fairy Vomit.
This is 2 coats of A Friend Of Fairy Vomit.
I miss frankening a lot. But I haven't the time to do as many frankens anymore.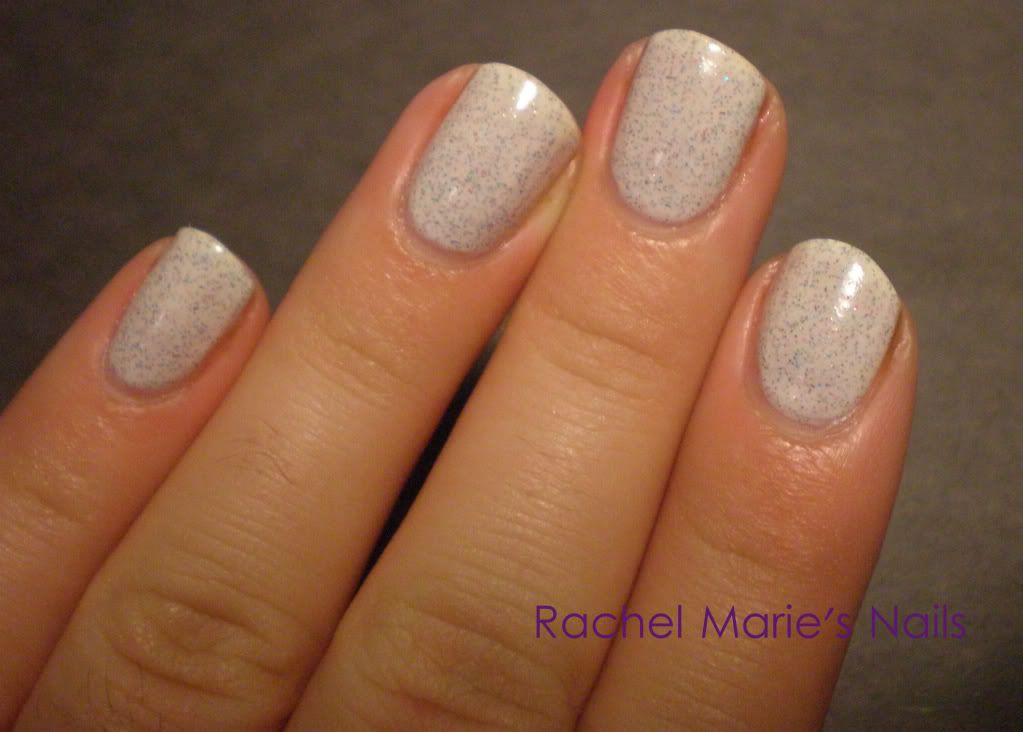 There is a satisfying feeling I get when I make a franken I really love. It's like meeting someone whom you instantly bond with.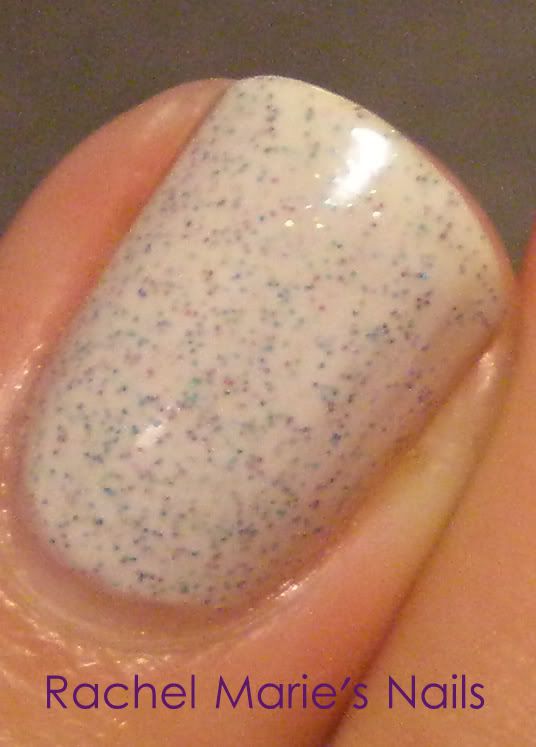 Mmmm I'm hungry for ice cream now.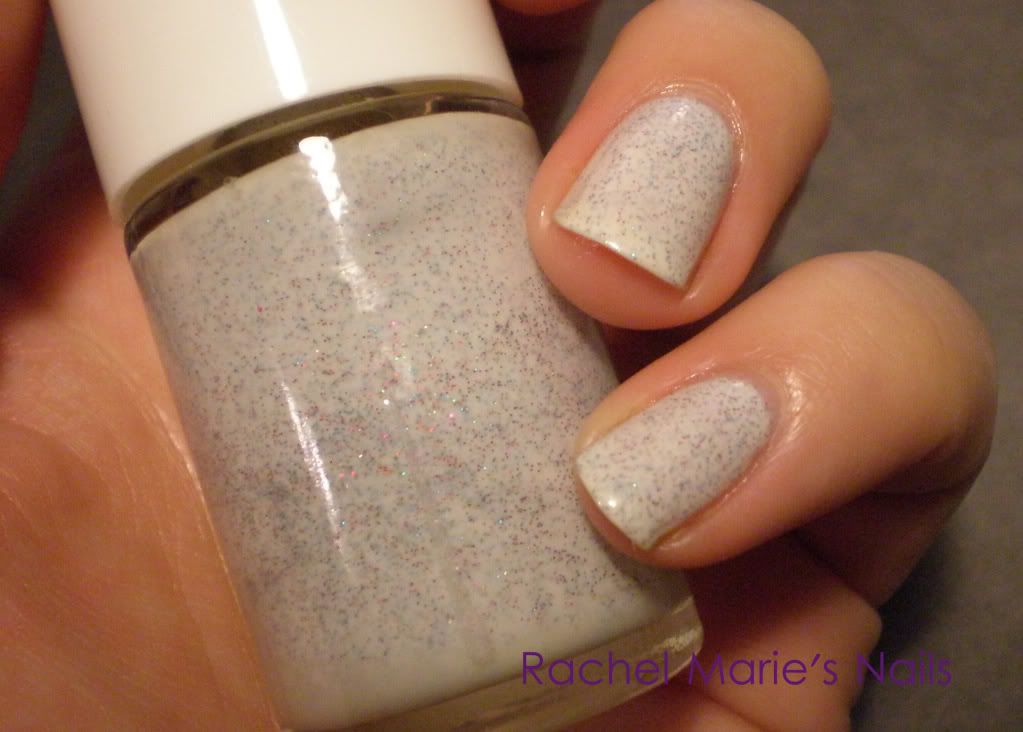 I apologize for not posting as much as I used to. I have a lot of major things going on in my life. I'm stilling polishing my nails (almost as much as I used to) but finding the time to write posts is getting harder and harder. I'm off of work this week so I hope to finally be able to sit down and write some after nail school.
:)