These are some good China Glaze polishes that can be used for stamping. But instead of showing you them stamped- I'm showing swatches. I know, I'm crazy.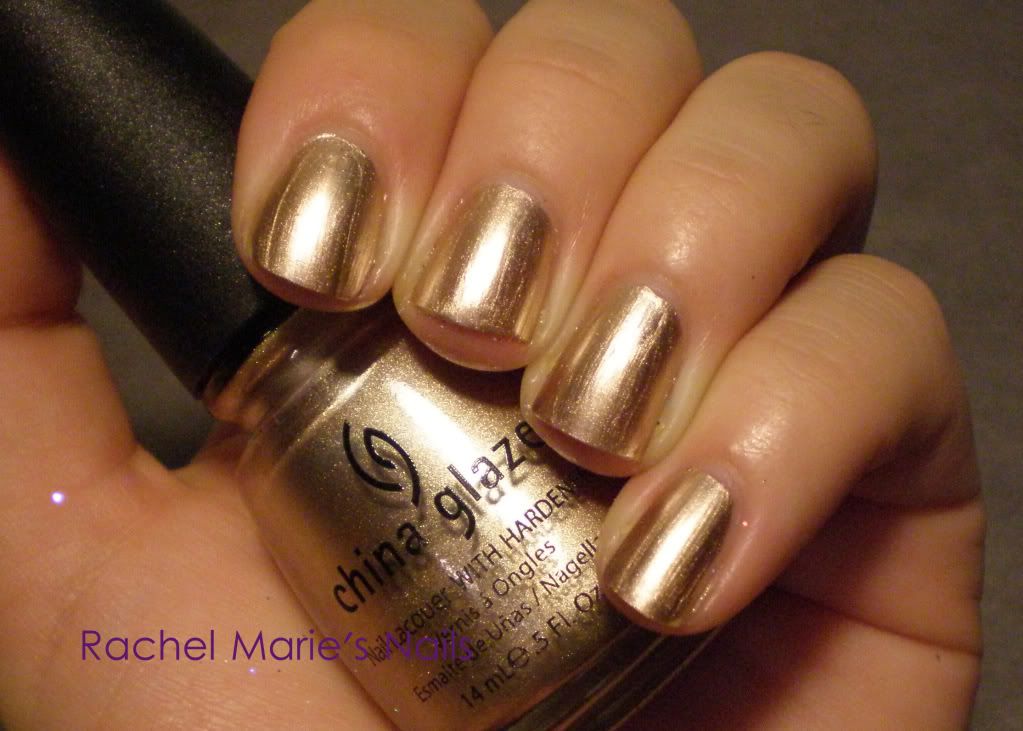 This is 1 coat of China Glaze 2030.
2030 is a gold metallic polish.
I had always hoped this polish would just some how make it's way into my stash. When I saw it in Las Vegas- I knew that had finally happened.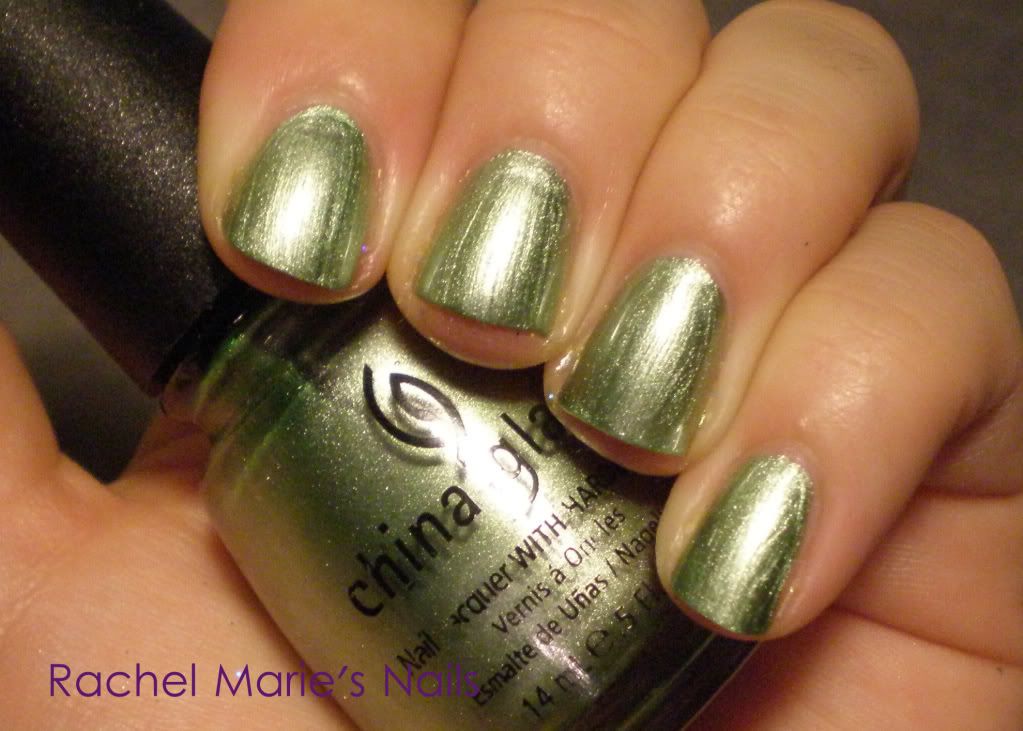 This is 2 coats of Cherish.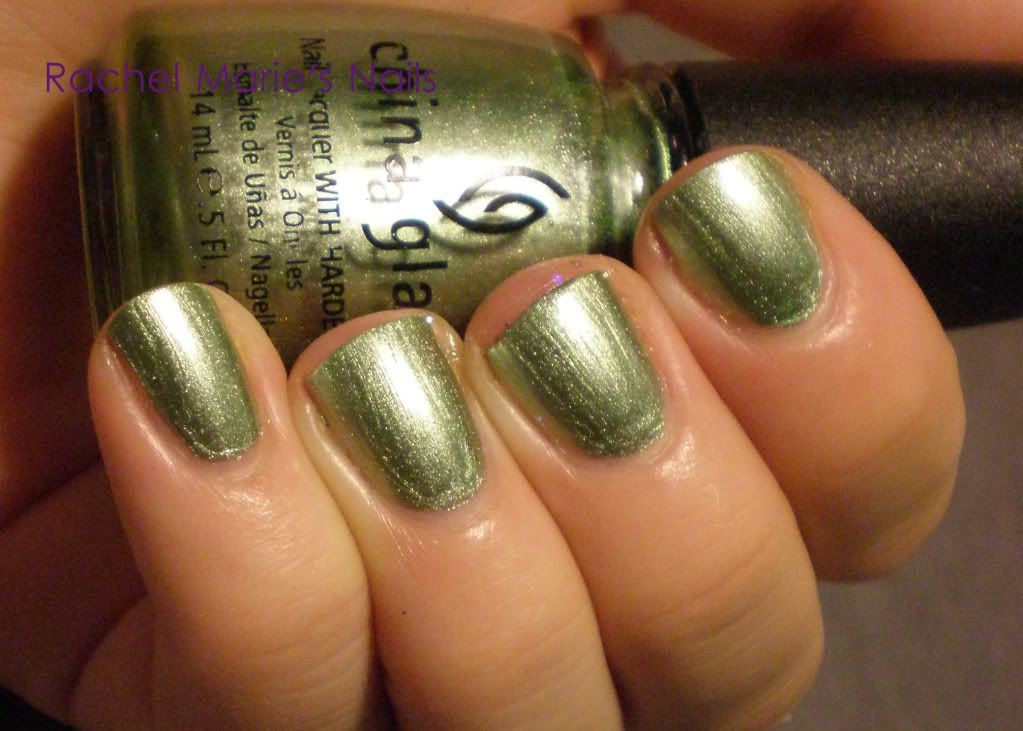 Cherish is a frosty green metallic polish.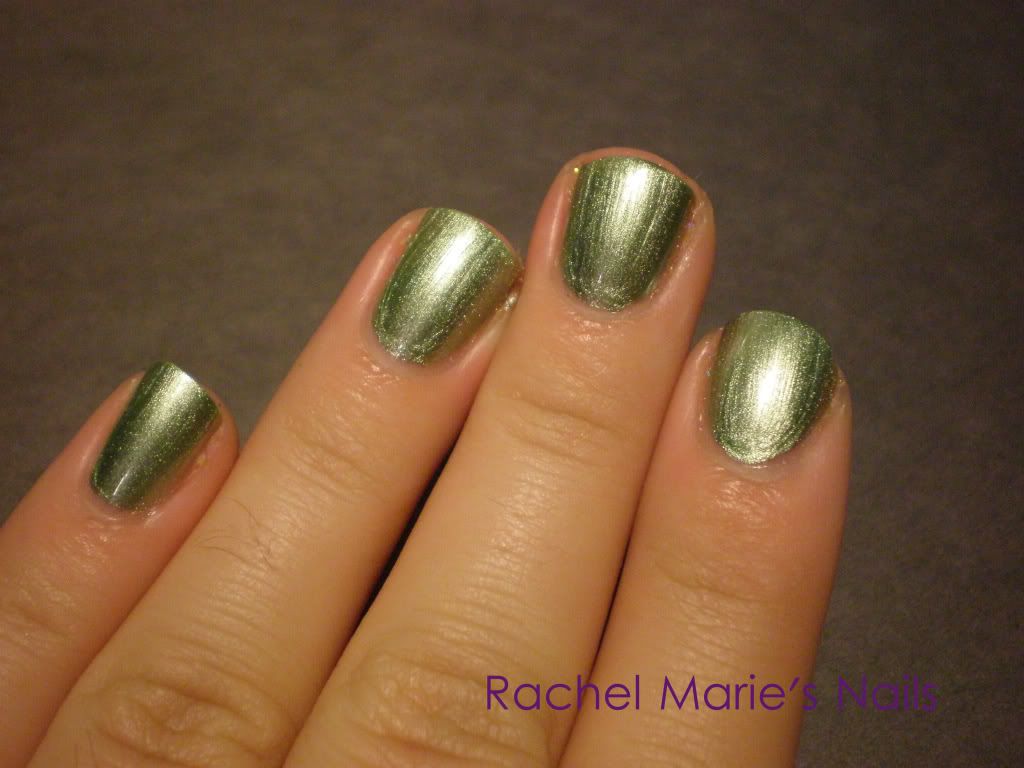 When I looked at my nails... I thought of money. :D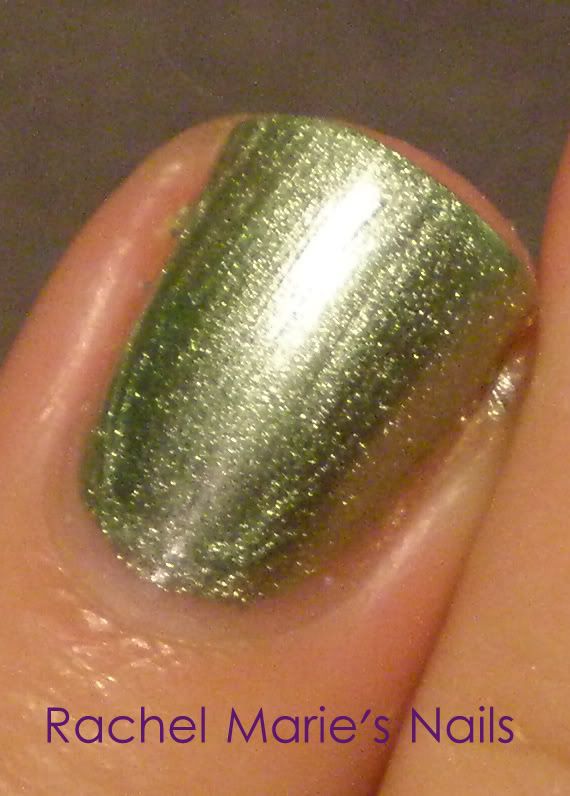 Frosty green dollar bills.
This is 1 coat of Adore.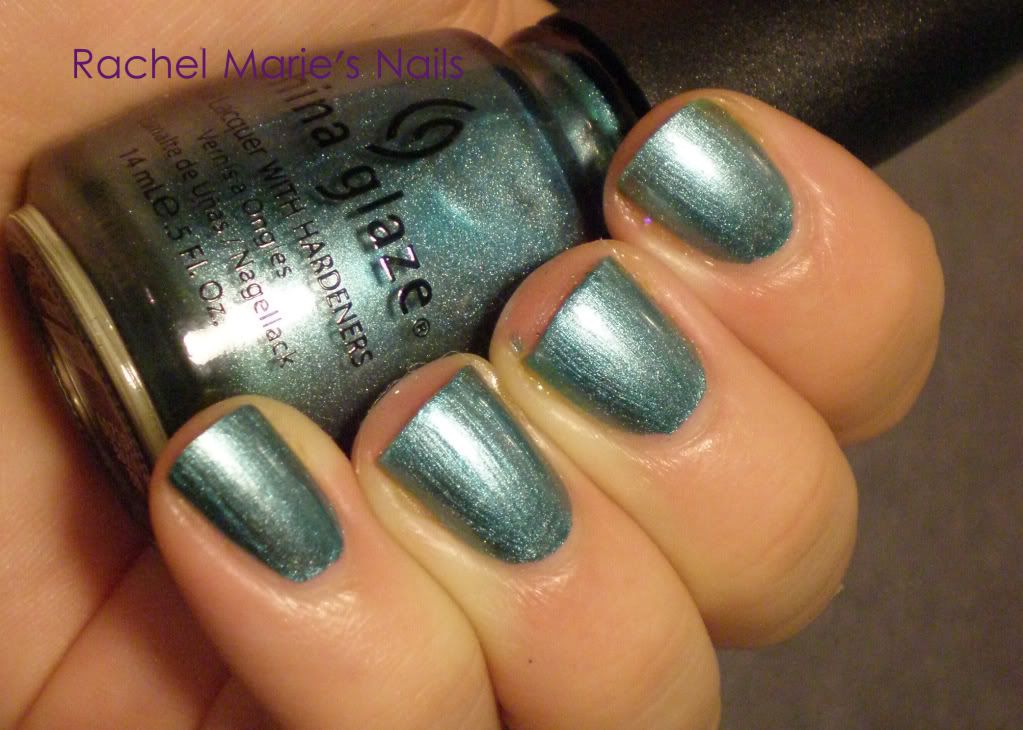 Adore is a medium blue polish with a frosty metallic finish.
I would wear this one by itself. I think its sexy. :)
One day, a magical day when I have free time, I will go to the beauty supply and see if they have more of these polishes.