I received GOSH Rainbow ages ago in a swap and I haven't really worn it since then. I'm a bad blogger I guess!
This is 1 coat of GOSH Rainbow over China Glaze First Mate.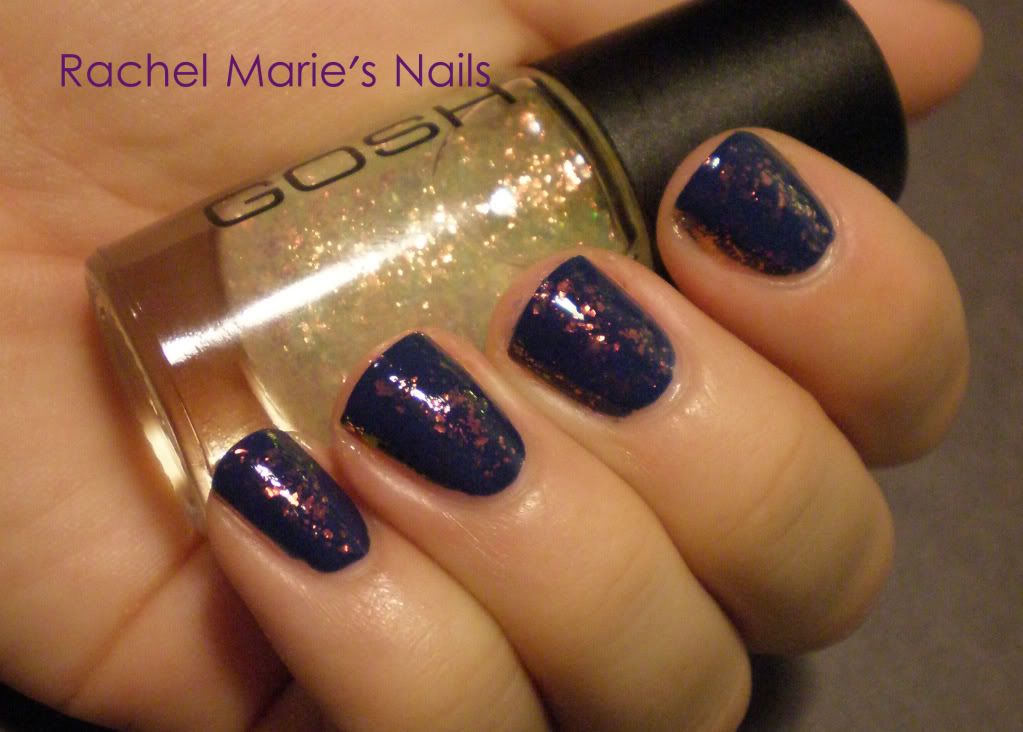 It's the same kind of flakie as Sally Hansen Hidden Treasure or Nubar 2010.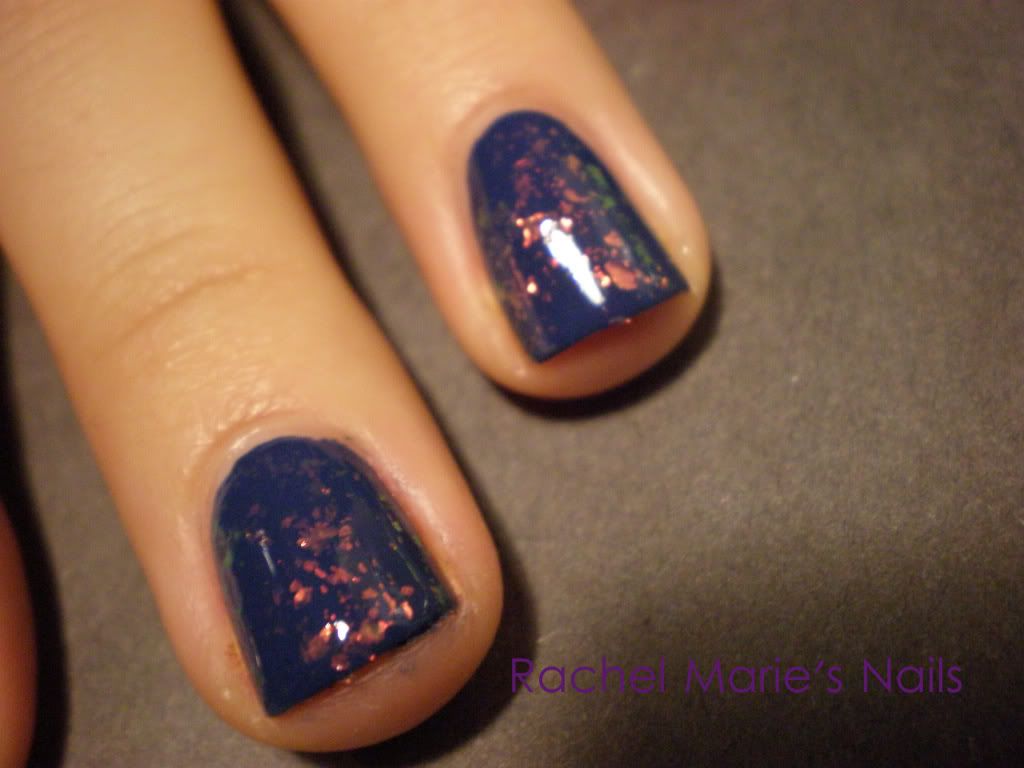 It flashes all sorts of fun colors that my camera refused to capture.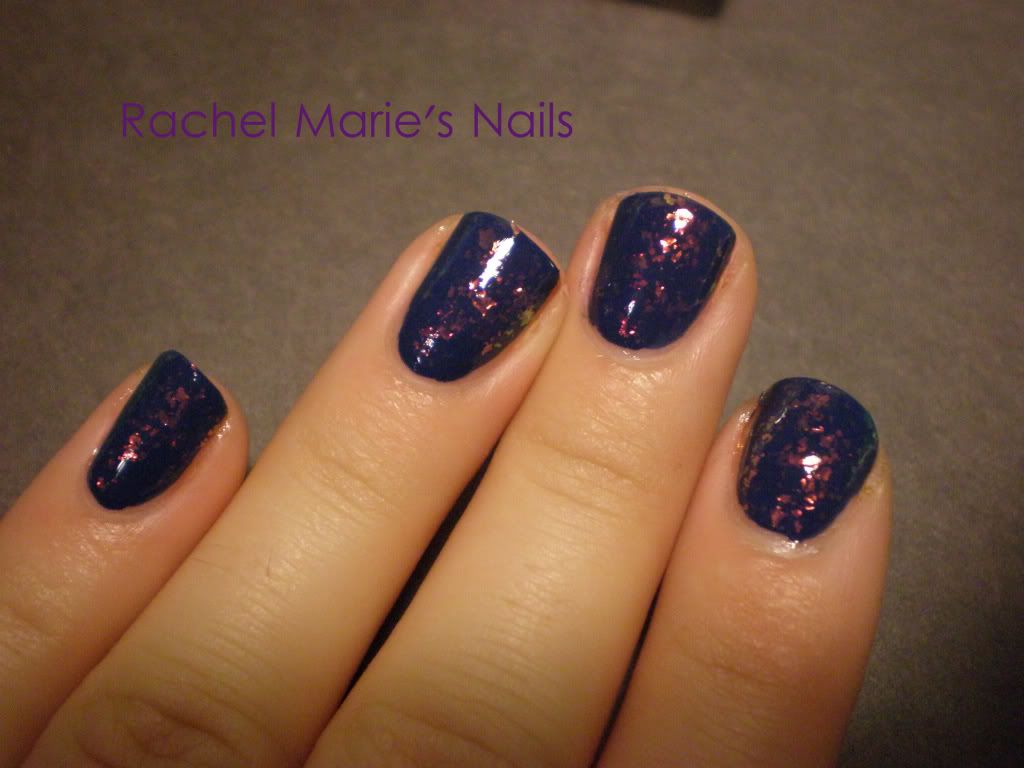 Also, muggles love flakies.