If you haven't seen HARE polishes on Etsy. I really suggest checking the
store
out. And by checking the store out I mean stalking it constantly to see when polishes will be in stock. I bought all four of the colors she offers when they were last in stock. It was a happy-something-or-another gift for myself.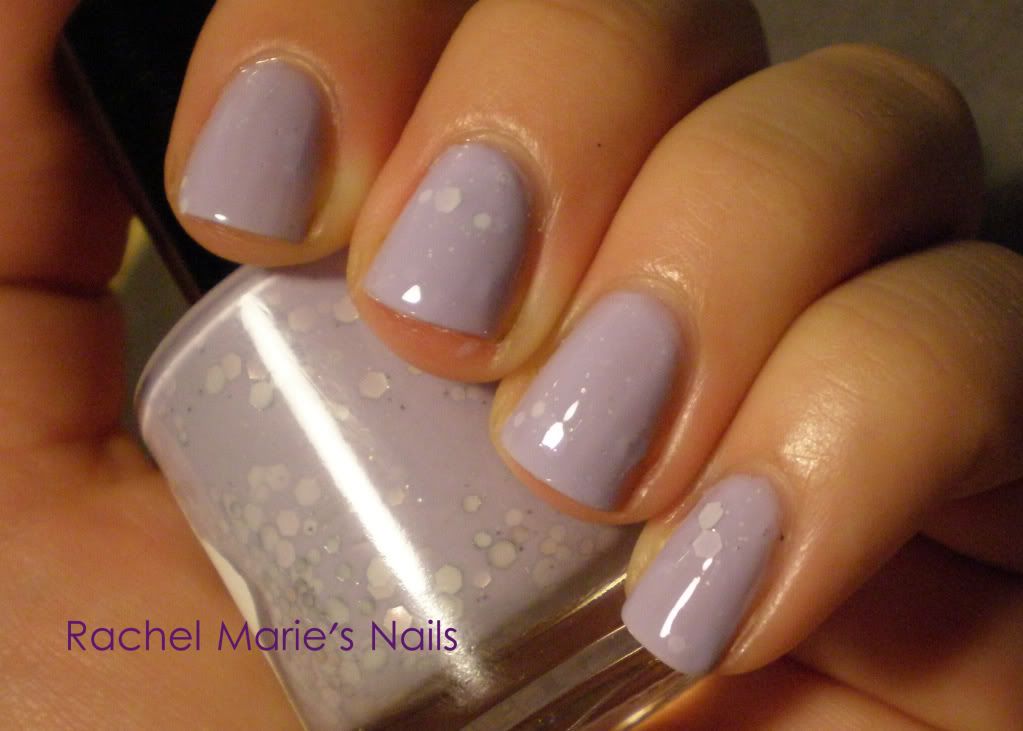 This is 3 coats of Pegasus. Please ignore the painful break on my middle finger. I am always breaking my middle finger. Mostly on car doors.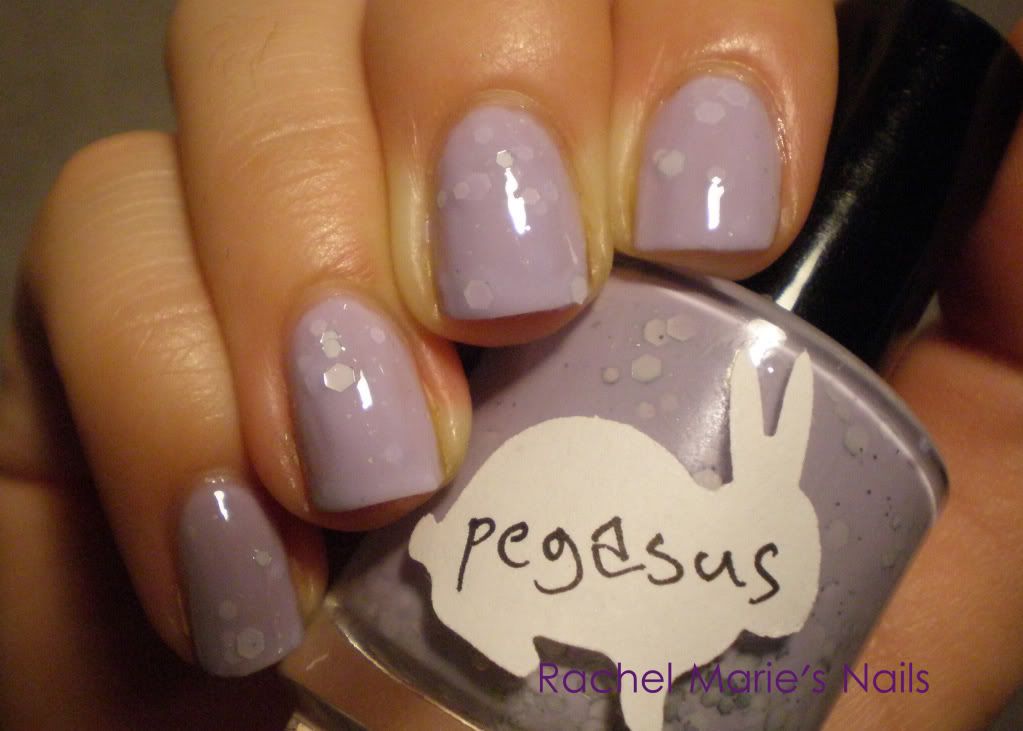 Here it is on my prettier but slightly less photogenic hand.
Pegasus is a light purple polish with silver glitter. The silver glitter is small circle glitter and larger hexagon glitter.
I loved this polish instantly. It looks like a spring dress I used to own.