Here are the rest of the HARE polishes I bought.
This is 3 coats of Bisbee.
Bisbee is a teal blue polish with orange glitter. It dried with a satin finish.
I love that the base color doesn't over shadow the glitter.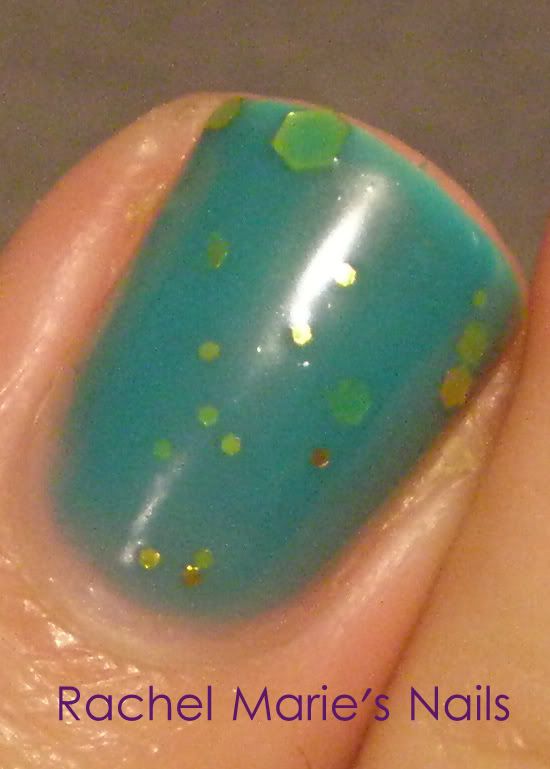 Here you can really see how it's a satin finish.
This is 2 coats of A Positive.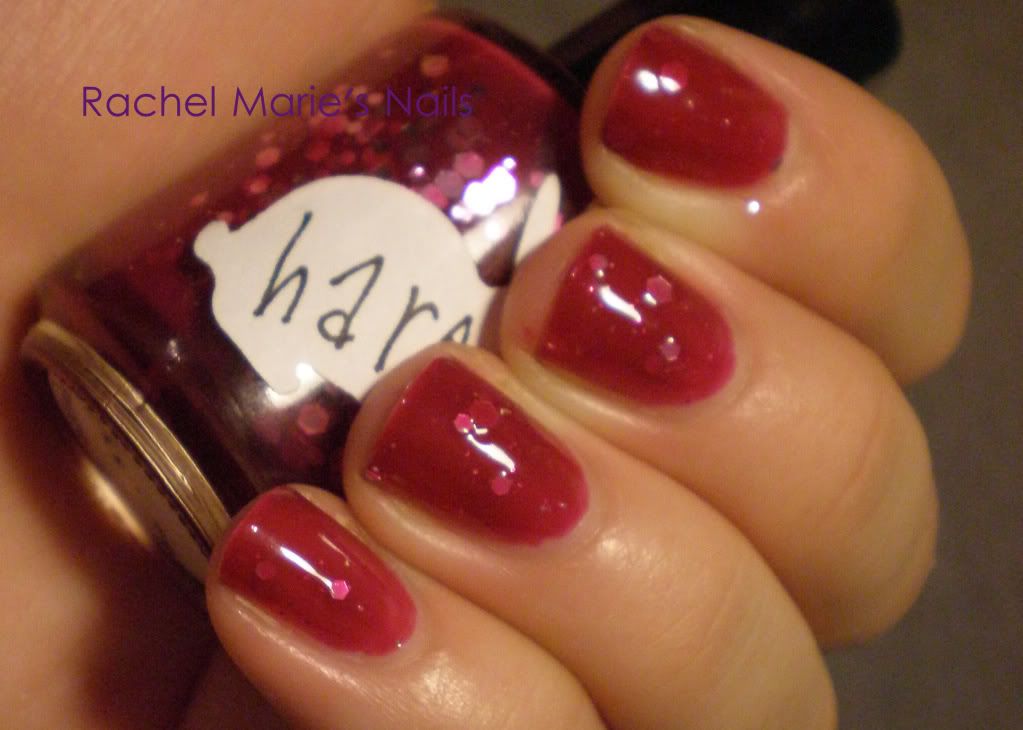 A Positive is a red polish with silver glitter.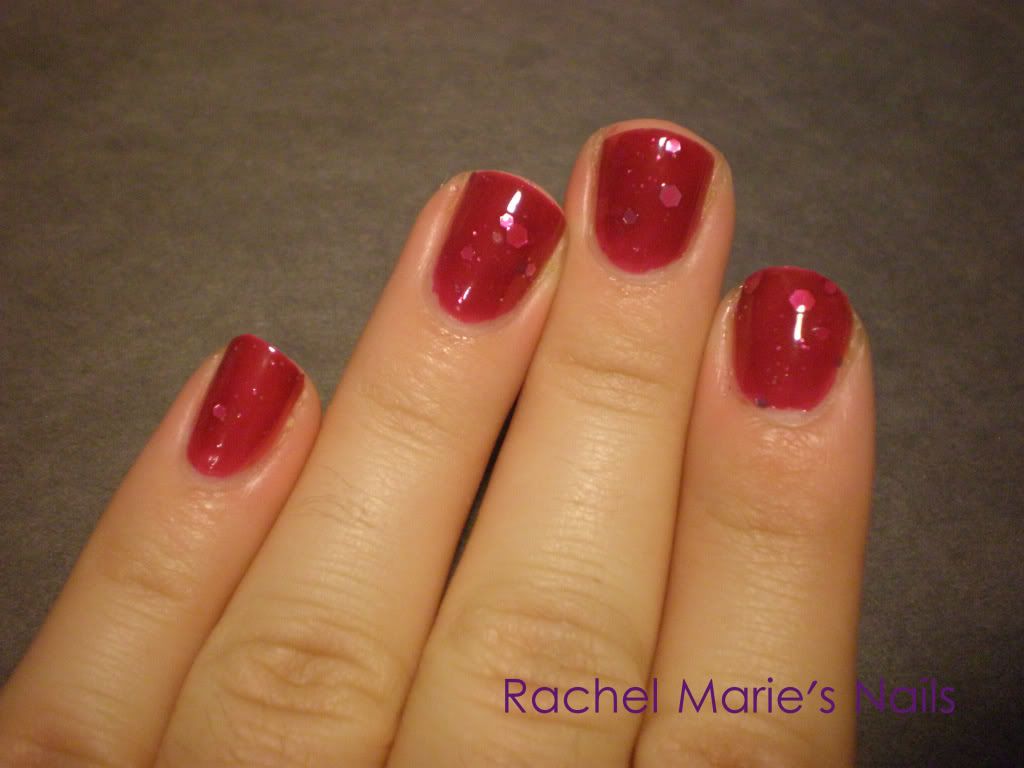 Anyone else thinking of Dexter?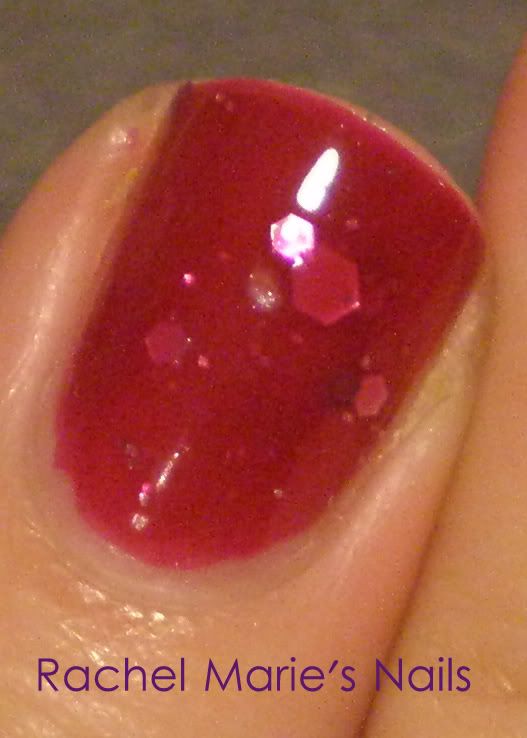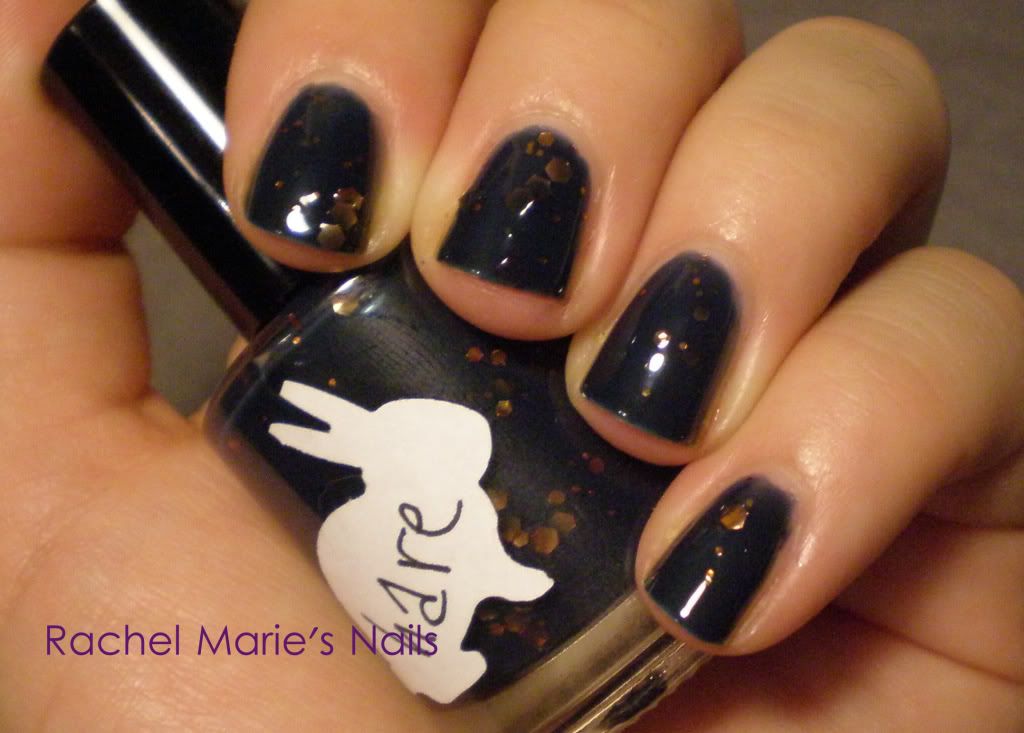 This is 3 coats of Archipelago.
Archipelago is a grey blue jelly polish with gold glitter.