Before I knew much about nail polish, I always passed the LA Colors polishes without looking at them. Knowing what I know now about polishes- I often take a second glance.
This is 2 coats of Live.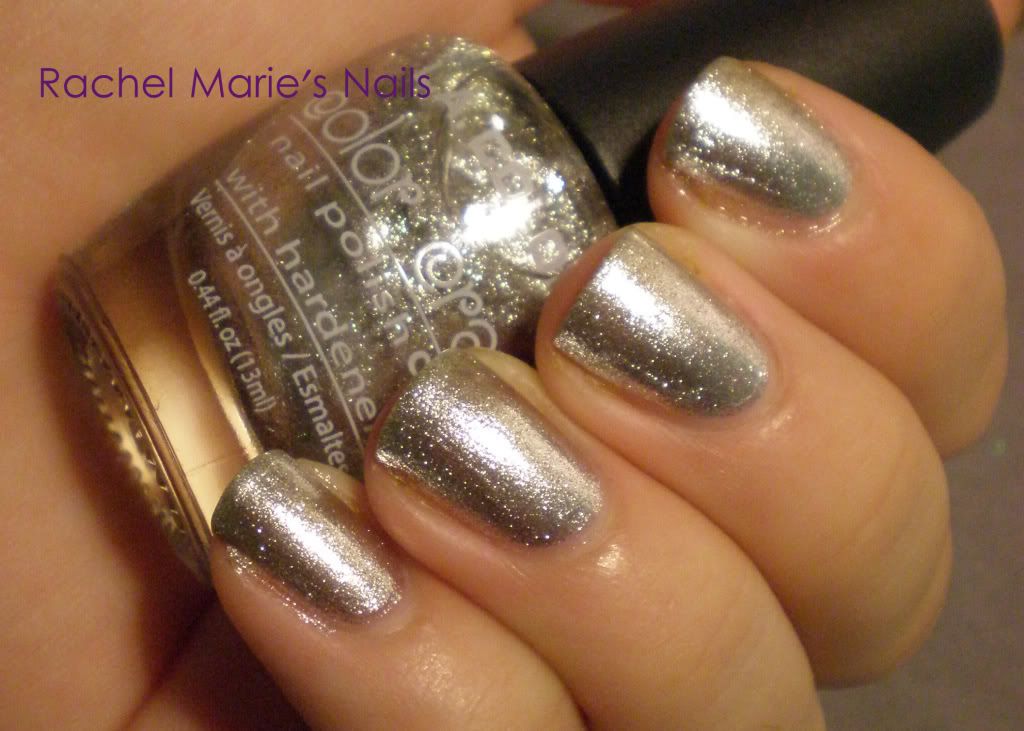 Live is a silver foil polish.
I actually love the way this polish looks against my skintone.