If you guys haven't heard of Missha polishes I suggest you take your butt over to ebay and order some!
This is 2 coats of Missha HBK01.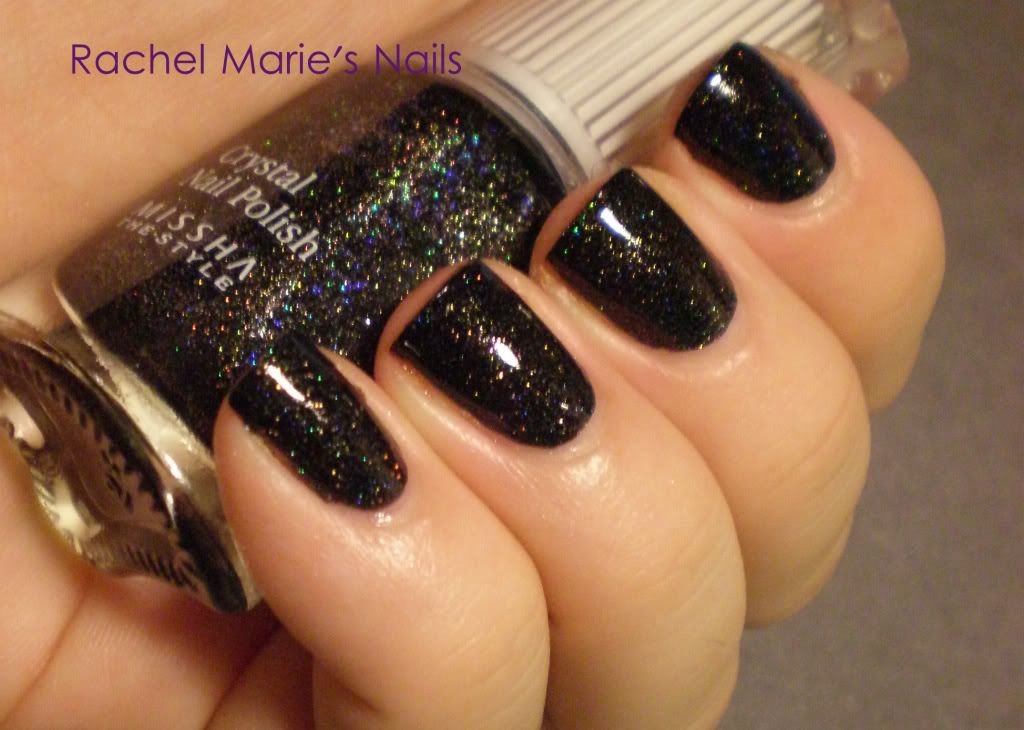 This could have been a one coater but I did two coats for good measure. This is an incredibly opaque black polish with holographic glitter that gives it a scattered holo effect.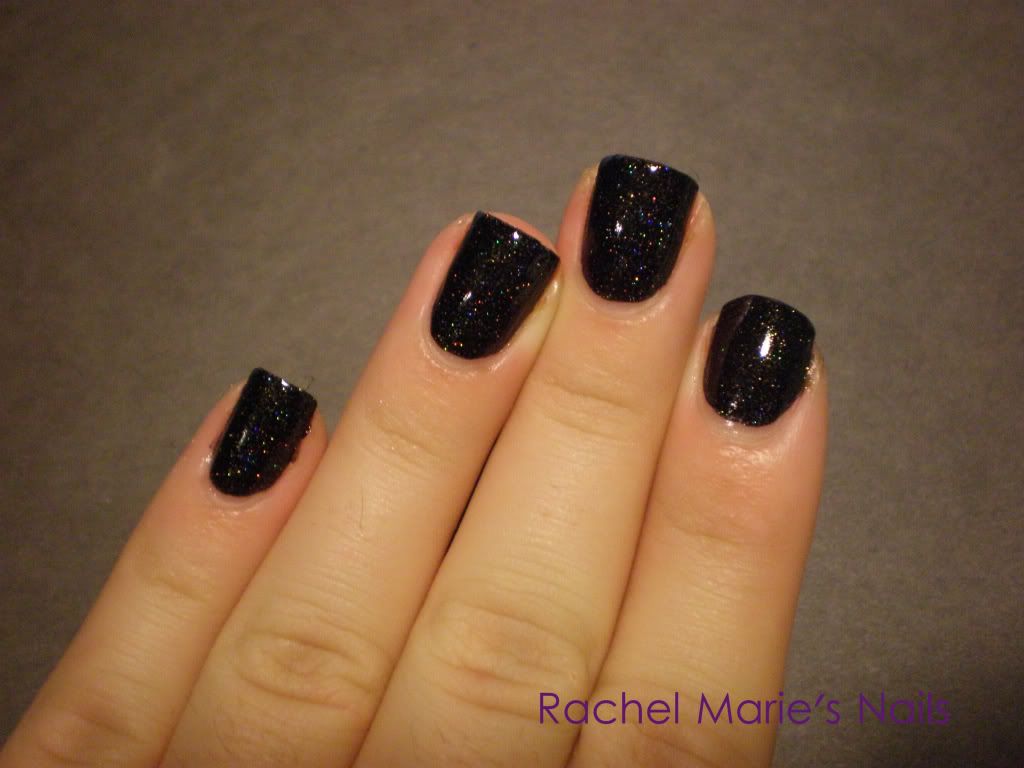 This polish is top coat hungry. I did two coats of Lumos High Speed Top Coat.
The brush on this polish was similar to the Sally Hansen Insta-Dry polish. It was long and flat but easy to control.